Phuket Gazette: Book and film review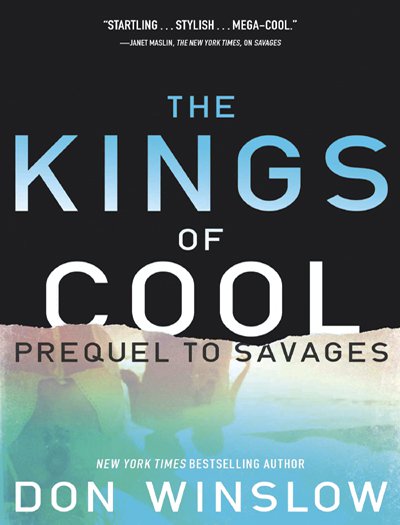 PHUKET: Oliver Stone's new movie is Savages, a thriller about the drug trade in Laguna Beach, California.
Starring a roll call of Hollywood A-listers – Blake Lively, Salma Hayek, Benicio Del Toro, John Travolta – the film is based on a crime novel by Don Winslow.
A former Private Investigator in real life, Winslow has written 15 novels and is suddenly being hailed by the likes of James Ellroy, Stephen King and Joseph Wambaugh as the great new master of crime fiction. This would make him the successor to Elmore Leonard who is in his 80s now.
In time for the premiere of the film Savages, Winslow has published a prequel, The Kings of Cool, (Simon & Schuster, New York, 2012, 322pp) to take advantage of the new surge in sales.
The novel opens in Laguna Beach, 2006, and stars two lifelong friends, adept at surfing and beach volleyball, who are total opposites. Ben is the son of Jewish liberals, hippies from the 1960s, owners of a peace and love bookstore. Chon is a Navy Seal, veteran of Iraq and Afghanistan, son of a drug dealer and ex-con. Ben doesn't believe in violence; Chon revels in it.
Chon brought a super-powerful marijuana seed from Afghanistan; Ben developed it. Together they manage a series of grow houses and distributorships that hawk the finest hydroponic buds in the nation.
Ben and Chon are linked by another childhood friend, O (for Orphelia). Petite, blond, beautiful, rich and not particularly bright, she is in love with the both of them and no hard feelings all around.
Now a vicious Mexican cartel wants to muscle in on their action. There lies the nub of the tale. What is extraordinary is how the tale is told: an exuberant, familiar, button-holing narrative voice that make Elmore Leonard seem positively reticent.
The author openly mocks conventional objective third person narration, intruding his own hip, fast-talking voice in extravagant descriptions and rat-a-tat dialogue. Sometimes the story is told in film script fashion, other times in poetic stanzas as:
"Few people ever have to find out what they would do when their whole life has been based on one thing and then they're offered the other."
And sometimes there are erratic sputtering rants that are wildly entertaining, as: "Chon thinks that neo-hippies are grungy, pasty-faced-from-vegan diets, patchouli-oil-smoking, Birkenstock-wearing, clogging up sidewalks playing hacky sack, leaning their crappy single-gear bikes against the doors of Starbucks, where they order Tazo green, sitting there for hours and never leave a freaking tip, doing semi-naked yoga in parks so other people have to look at their pale, emaciated bodies, parasites."
The effect of this jangling, juiced up narrative voice is exhilarating. Don Winslow is
telling a story in a wholly new, original way. Even when you've got a thriller set piece when the Navy Seal Chon beats up four guys, it's told with wit and verve.
The reader is always off balance, especially as the story jumps back and forth from 2006 to 1967, 1976, 1981, 1991. We see how the parents of our current day love trip were laid low by greed, corruption and paranoia. We see how they try to navigate a dangerous world.
Also at play now are lowlife thugs and lawyers, a corrupt DEA agent, a murderous Mexican enforcer and his drug cartel boss, a beautiful and ruthless widow who has survived the murders of nearly all the male members of her family and is poised now for an invasion of California.
While Chon is off in Iraq, Ben fends off the invasion through guile and treachery, explained in another poem:
"The power of no is absolute
Ben has always believed.
A refusal to participate
In wrong,
In evil,
In injustice.
You don't have to do it.
You just say no."
Though it's a relief when Chon returns wounded from Iraq and the bodies begin piling up.
In the end Ben and Chon wind up buying protection from the corrupt DEA agent who tells them: "What I wouldn't give to be you. You have your youth, money, the cool clothes, the girls. You have it all. You're kings."
I slapped the covers shut and immediately picked up Savages.
The book is available in hardback from amazon.com or by ordering through all good bookshops in Phuket.
Film review: The extinct versus the stale
The Dinosaur Project
Starring: Natasha Loring, Matt Kane, Richard Dillane
Director: Sid Bennett
Genre: Adventure
Phuket Release: 23 August
It is a little sad that, only 13 years since The Blair Witch Project, the found footage format for thriller/action movie is already running out of steam. The Dinosaur Project attempts to revive the format but hardly manages to resurrect the titular reptilians.
A team of explorers take off into the Congo in search of the African version of the Loch Ness Monster. After (for no apparent reason other than exceptionally poor piloting) their flight is downed by a bad case of Pterosaurs, the British adventurers must flee for their lives from ever more contrived dinosaur attacks. Thank goodness the leader's tech-savvy 14-year old son has stowed away, or no one would have had to put up with this nonsense.
You may have missed it, but, yes, that did say British. The Dinosaur Project is a British movie release. Director Sid Bennett appears to have been given the mandate to take every annoying cliché from every blockbuster Hollywood movie of the past two decades and sew them together with a batch of young Brit actors. It would have been great if the Brits had played it for humor:
("I'm terribly sorry, Carruthers. But a dinosaur appears to be eating my leg."
"The devil you say, Charmers. How terribly uncouth of him.")
But they didn't. So The Dinosaur Project ends up with – a'la Hollywood – the impassioned screaming of people's names; an annoying kid character; an even more annoying Jar Jar-esque pet dinosaur; and thoroughly disturbing camera shake.
With so much camera jiggle you'd be likely to mistake a delicate shrub for a stegosaurus, the CGI still manages to make the actual monsters look, er… fake.
What is going on with British cinema? In the past five years we have had a rash of terrible attempts by British film-makers to cash in on the Hollywood action plan. Both Flood and Doomsday were notable for trying it the "Hollywood Way", but both failed to live up to either's ethos.
Why? When British film-makers are allowed to do it their way, we get excellent comedies, romances, gangster flicks and, yes, even, action adventure movies – look at Attack the Block for instance.
Keep in contact with The Thaiger by following our
Facebook page
.
Guaranteed rental returns – Are they real?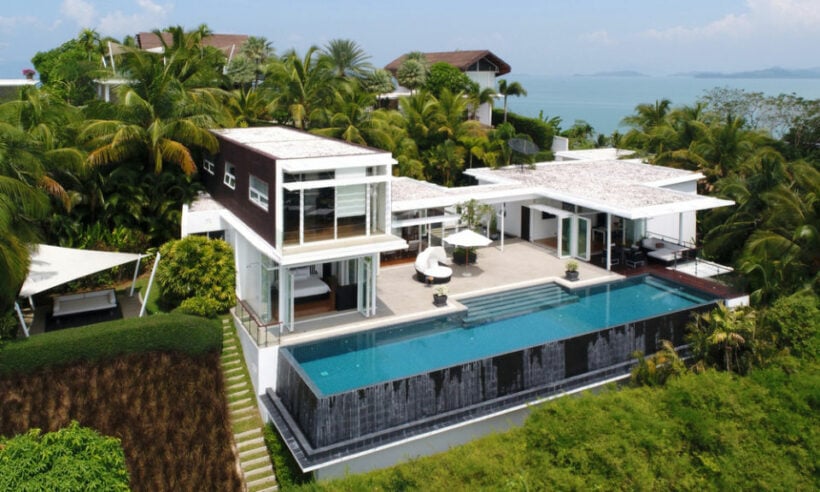 If you're looking to invest in overseas property, search the market and it's not unusual to find condos for sale with guaranteed rental returns of 40%, and some even higher. Yes, it DOES seems too good to be true, but the offers are out there and the packages often come with free legal fees and other such benefits. Clearly, before diving in, you need to seek some expert and professional advice.
So, what is the debate about? And what questions should you ask prior to investing?
Guaranteed rental returns are obviously enticing for investors and purchasers alike, with standard net returns usually being advertised below the 10% mark.
In the opinion of many, this is not a cheap marketing trick. Yes, it does have 'marketing power' and it might just be the additional financial package that helps developers and agents clinch the deal. But for the investors, they genuinely are guaranteed a minimum return on their investment. Surely that's positive. It eases the concerns of investors and keeps the market buoyant. And why wouldn't buyers prefer to go with the property that guarantees this return, over the property that does not?
Other experts are not so sure. While acknowledging that a rental guarantee clearly offers agents and developers an advantage in marketing and selling, there are voices within the industry that urge caution. There's a suspicion that developments that come with a guarantee may be overpriced and that the developers may have factored the cost of the guarantee into the actual price of the property that is being offered.
Those that hold this negative opinion about guarantees suggest that a better strategy for any investor might be to really understand the market in which the property is being offered, aim to get the lowest price possible, do the deal and then organise the letting independently.
Other cautious voices wonder if investors aren't being tantalised with a vision of unrealistic long-term returns. The question that is asked is what happens when the guaranteed period ends? It's not unknown for the guaranteed period to expire, and for the investor to suddenly realise that the true rental value of the property is much lower than they believed. Rental incomes suddenly drop, and they suddenly realise that they have overpaid into the wrong investment.
But still, many deny that developers overprice properties when offering guarantees. And no matter what, it's clear that a rental guarantee is important for certain investors who need the security that it offers. And genuinely, it appears that there are some good guarantees out there on the market. So what to do?
The trick is to apply common sense and due diligence to the situation and examine the legal, commercial and financial strength of the guarantee and the market in which it is being offered. Here are some questions worth considering:
Legally, how is the guarantee structured?
Is it underwritten with a contract in which legal recourse is an option, should you not receive the income that is guaranteed? This is clearly important.
Commercially, is the guaranteed rental figure in-line with the rental market in which the property is situated? Basically, are the developers offering you more rental income than is actually achievable in the current market? If they are offering you more, then once the guaranteed period expires, you'll probably see your returns on investment drop.
Financially, how does the guarantee work?
Is the guaranteed return dependent upon the commercial success of the project?
Some guarantees are based on projected annual revenues and are subject to these revenues being achieved. In other words, if the expected revenues aren't achieved, the full guaranteed amounts might not be paid to the purchaser.
In addition to this, some guarantees may also come with the proviso that the amount being 'guaranteed' is 'subject to the competency of' the management of the complex. This may seem vague, but it's possible that if the expected revenues aren't achieved, then the blame for this failure is going to be put solely on the management company.
The vagueness of such a 'competency' proviso might also be used to cover all manner of issues. For example, is it possible that forecasted rental revenues might fail to materialise, not because of the bad management of a complex, but because the original forecasts were set too high? It might be easy to blame all manner of poor results on the incompetence of how an apartment complex is managed and to do this with no liability.
With this in mind, once again, it's very important to look at the rental market in which the property is located, and then ask: are the projected annual revenues realistic in the current market? And of course, you will have to do some research on the developers.
Do the developers have a track record of successfully managing properties, renting them out and ensuring that incomes are generated?
If the answer to this is 'no', how then will they be able to generate the income that they are guaranteeing? This may be a sign that the property price has been 'artificially' increased to cover any foreseen shortfall in future income.
All-in-all, there's a lot to consider. Guaranteed rental returns do offer investors a level of security, and it is natural for people to feel compelled to buy into them, and yes, there are some good offers on the market. But it's worth remembering that in the right location, you'll always be able to rent out a property.
As we always recommend at The Thaiger, do your homework!
To find thousands of available rental properties in Thailand, click HERE.
Keep in contact with The Thaiger by following our
Facebook page
.
30 dolphins greet visitors to Similan Islands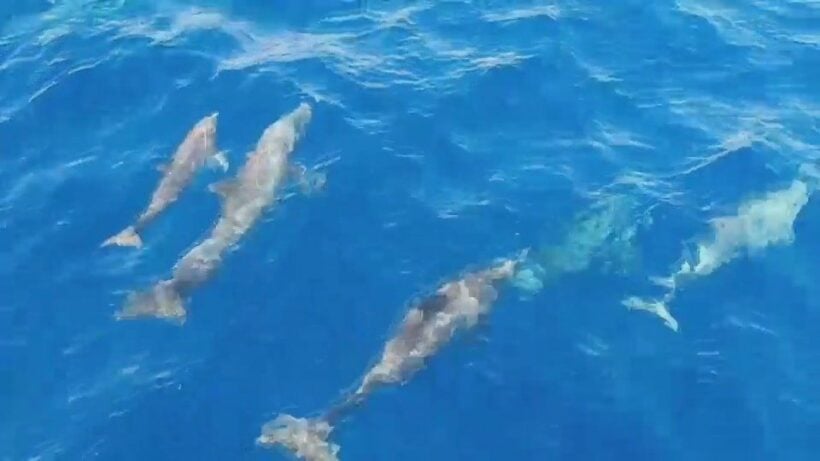 Tourists were treated to the sight of a school of dolphins in the Similan Islands off the Phang Nga coast on Sunday.
Tour organisers said that around 30 dolphins swam close to the boat six or seven miles offshore, creating excitement for passengers. It was the first time dolphins had been seen in the vicinity since October 15.
The Similan Islands National Park director said they were bottlenose dolphins and were among several species now returning to the area following a five-year closure of the park for environmental rehabilitation. Food is again plentiful there for them, he said.
Tourists are forbidden to feed wildlife lest the free handouts alter the animals' natural behaviour, and the park's waters are also very sensitive to contamination from human disease and marine debris, according to the director.
SOURCE: nationthailand.com
Keep in contact with The Thaiger by following our
Facebook page
.
500 people own 36% of equity in Thai companies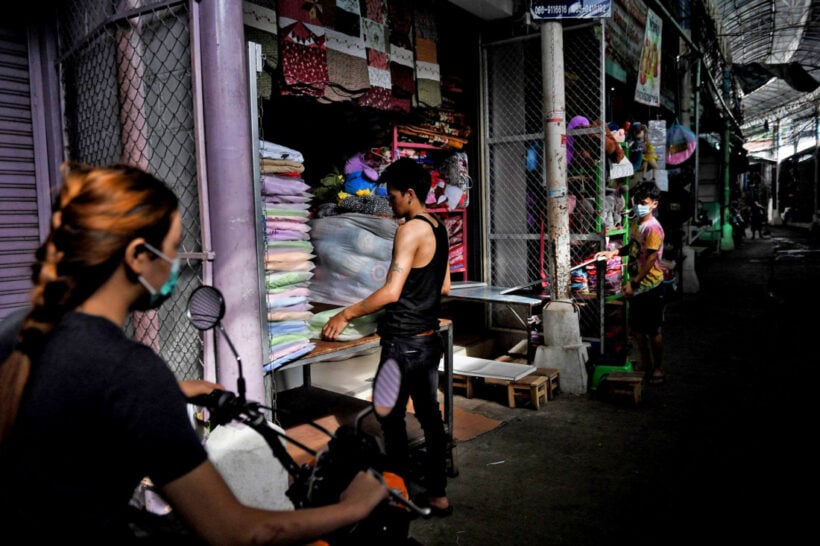 Roughly 36% of Thailand's corporate equity is held by just 500 people, highlighting wealth inequality in the Kingdom, according to a study released by the Bank of Thailand's research institute.
Each of these 500 amass some 3.1 billion baht (102 million USD) per year in company profits, according to the report from the Puey Ungphakorn Institute for Economic Research. In contrast, average yearly household income in Thailand is around 10,000 USD.
A report out this week from the Economic and Business Research Centre for Reform at Thailand's Rangsit University also pointed to divisive and polarised politics being another root cause of the economic divide.
Thailand's private sector is dominated by tycoons running sprawling conglomerates. According to the World Bank, the gap between the mega-wealthy and the rest of the Thai population of 69 million is among the many economic challenges for Thailand. According to Bloomberg, the perception of a divide, exacerbated by an economic slowdown, is a major political fault line.
"Magnates arise in Thailand from institutional factors that privilege certain businesses," said the executive director of PIER, author of the study.
The institute said Thailand needs to promote competitiveness to reduce profits from monopoly power and bolster entrepreneurship to create a more equitable distribution of corporate wealth.
The research is based on analysis of 2017 Commerce Ministry data on the 2.1 million shareholders in Thai firms, and was funded by the University of California San Diego.
SOURCE: Bangkok Post
Keep in contact with The Thaiger by following our
Facebook page
.