Launch of Michelin Guide of Bangkok, Phuket & Phang-Nga 2019
Following the very first 2018 edition of The Michelin Guide dedicated to Bangkok, Michelin today announces the extension of The Michelin Guide's reach to Phuket and Phang-nga, with a new 2019 edition: The Michelin Guide Bangkok, Phuket, and Phang-nga 2019, to be released at the end of 2018 – featuring Thailand's vibrant food cities with a wealth of accommodation options in one single guidebook.Bangkok's inner zone and its vicinity provinces – i.e. Nonthaburi, Pathum Thani, Nakhon Pathom, Samut Sakhon, and Samut Prakan – will also be substantially covered in this new edition.
According to Michael Ellis, International Director in charge of the Michelin Guides, this year, apart from Bangkok, The Michelin Guide has explored new territories in the South of Thailand, in search of the finest restaurants and hotels.
Thrilled by the culinary and hospitality scene of Phuket, which offers unique and fascinating characteristics as it consists of a blend of various different cultural influences; Michelin inspectors are excited to discover and reveal the best dining and lodging experiences.
Who would you be selecting for Phuket's Michelin Guide?

Spectacular views and the new lunchtime menu – Kata Rocks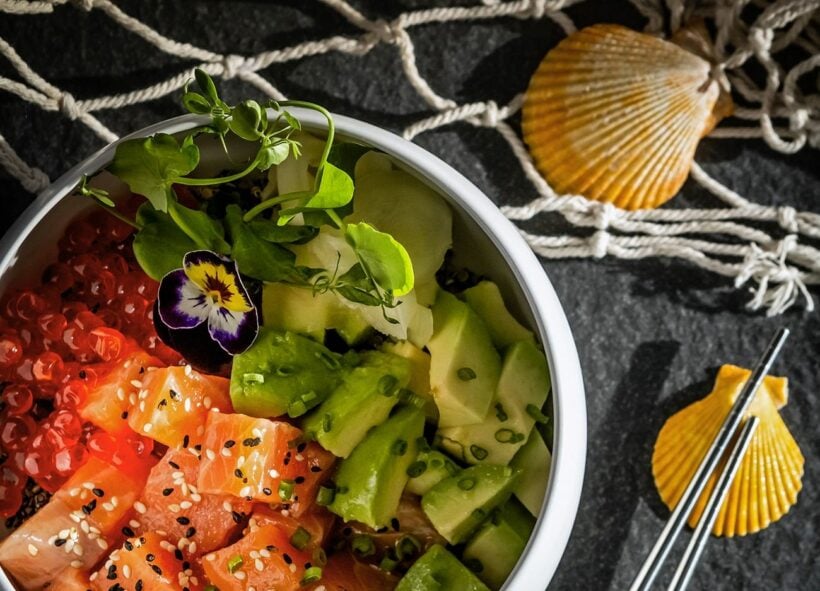 Kata Rocks, Phuket has launched a new lunch menu at the Oceanfront Clubhouse. You know the view, you'll LOVE the new menu.
With flavours inspired by both the Mediterranean and regional gastronomy, the refreshing new menu celebrates the summer and island life by using seasonal ingredients and seafood specialities. The new menu aims to make the Oceanfront Clubhouse a destination of choice for premium lunchtime dining on the island's  west coast.
Executive Chef Laia Pons says, "the highlight of this upgraded menu is not only its innovative use of unique, fresh flavours, but also its commitment to seasonal ingredients and the demands of our diners.
"We've also added some great new creative and healthy dining options on both our new menus," she added.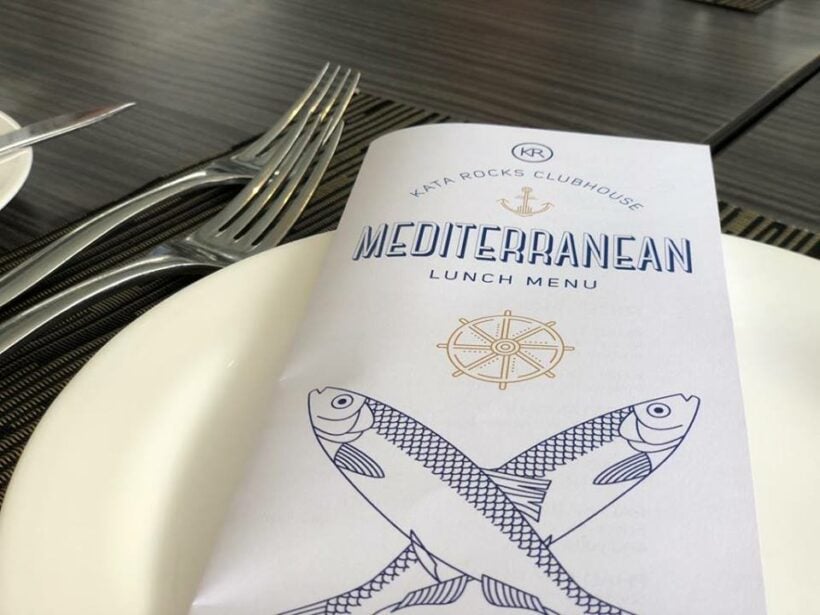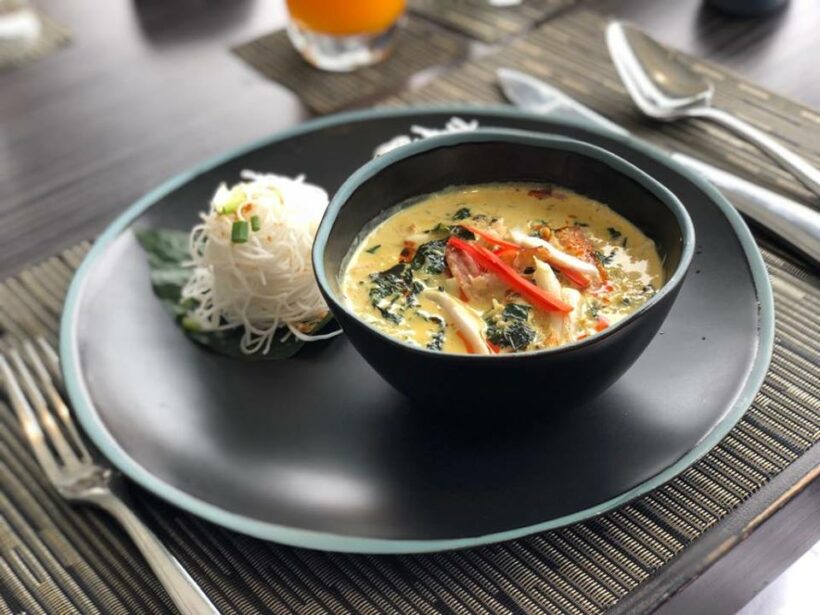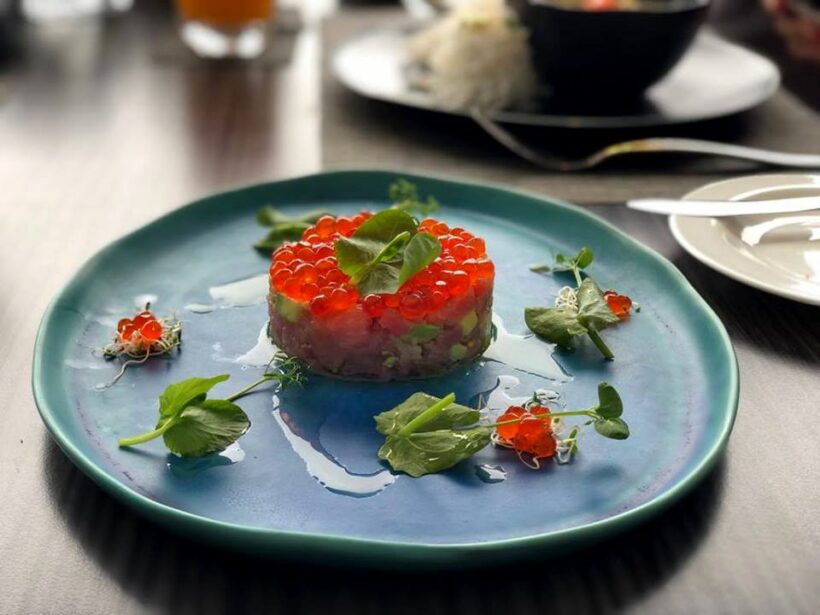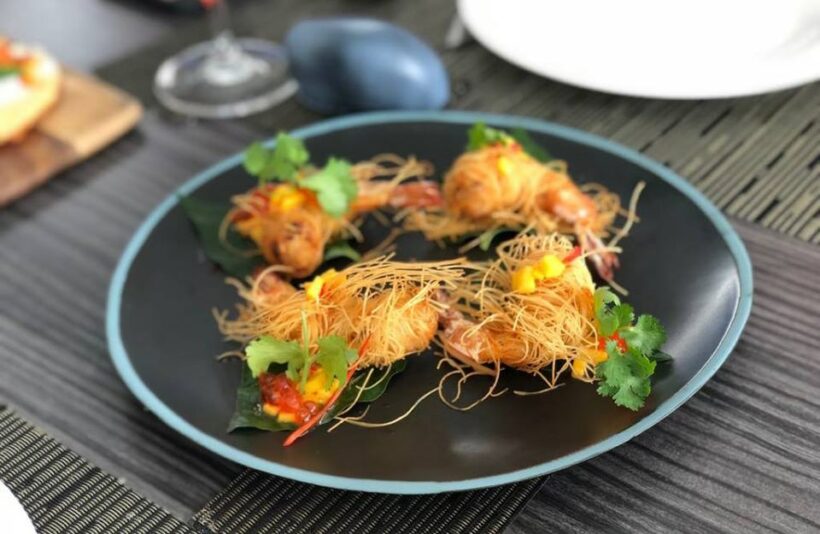 The Mediterranean Lunch Menu, which features specialities such as Grilled Lobster and freshly imported Fine De Claire Oysters, adds a touch of Riviera flair to island dining. Other new dishes include the Salmon Avocado Quinoa Bowl, Whipped Ricotta, Basil and Tomato Pizza, Lamb Burger with Tzatziki, and signature vegetarian options such as the Watermelon Rocket Feta Cheese salad with Berries and Caesar Salad with Avocado and Poached Egg.
For guests looking to experience a taste of Thailand, the new Thai Lunch Menu offers an inspired take on local gastronomy. New dishes include Nam Tok Nuea with dry chili, grapes, mint, roasted rice powder; Gaeng Phoo – Blue Swimmer Crab Curry with coconut cream, sweet basil, steamed noodles and Pla Ka-Pong – Deep fried Sea Bass with sweet and sour green mango dressing.
Wines from Kata Rocks' signature Wine Cellar, which features over 300 world-class wines, compliment the new menus and with 24 different wines available by the glass, guests can enjoy the perfect pairing. Alternatively, a selection of handcrafted cocktails are available created by the resort's master mixologists.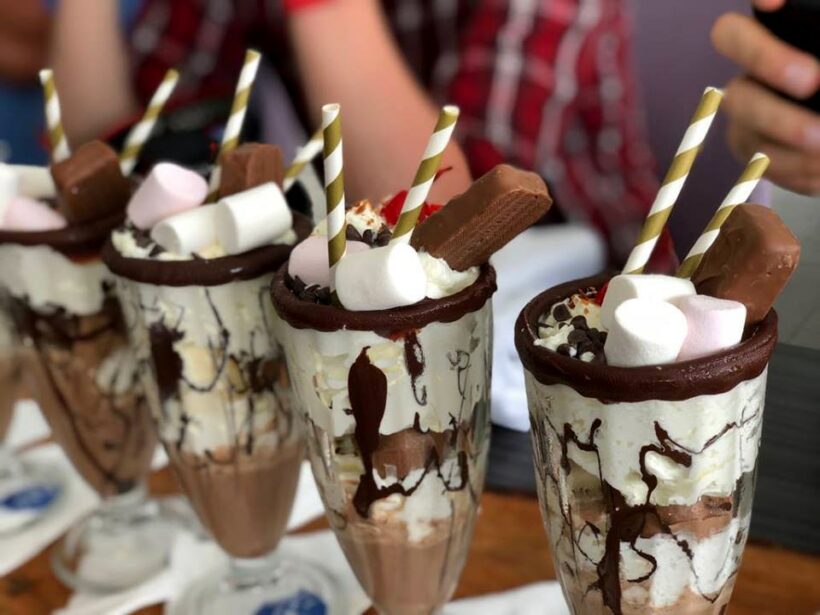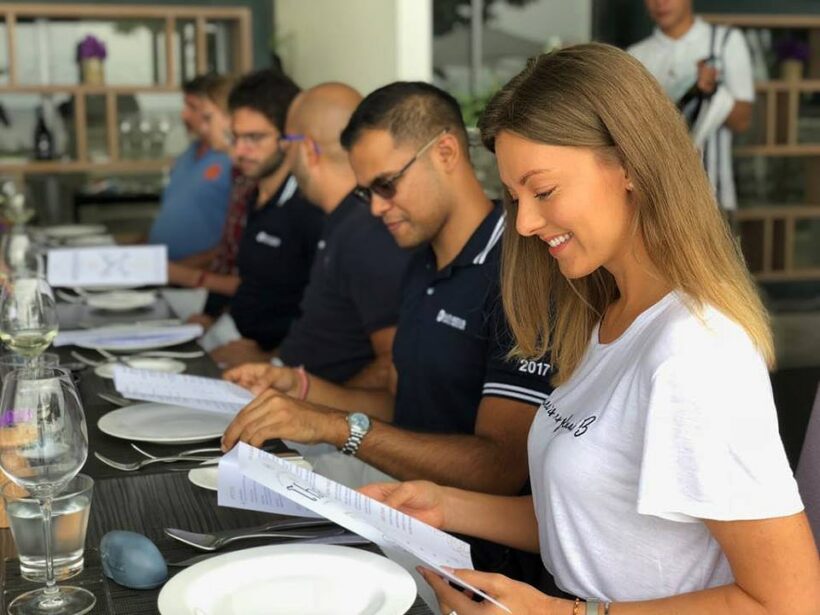 You can see the new menu HERE.
Find out more and make a booking HERE.
Tim Newton was a guest of Kata Rocks in previewing the new lunch menu.

Somtam scores number 5 in the world's top 500 Lonely Planet Eatlist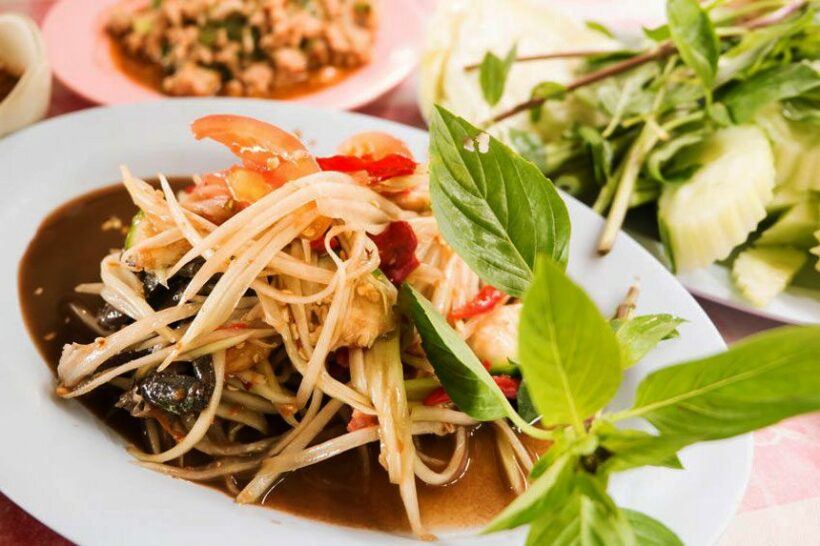 PHOTO: Somtam, Bangkok's spicy contribution to the world's Top 500 foodie finds
A list of the world's top 500 gastronomic experiences seems an impossible task to put together. Lonely Planet have sent out their culinary aficionados and they've come back with rankings, 1 to 500. Bangkok's somtam, the spicy papaya salad, made it into the top ten, number 5! Asian dishes fill five of the top 10 positions.
Pintxos in San Sebastián – the tapas of Spanish Basque country – have scored the number one position in the world's top food experience by the tastemakers at Lonely Planet.
In the brand's latest travel guide Ultimate Eatlist, editors, food and travel writers have created a master list of 500 of the most authentic world culinary experiences for your bucket-list.
They paid attention to taste, cultural importance and the "atmosphere of the location."
The culinary culture that outranked Britain's fish and chips, steak tartare in Paris and Buffalo wings in Buffalo? San Sebastián's culinary tradition of pintos – bite-sized open-faced sandwiches to more gastronomic creations like battered white asparagus, tuna and anchovy tarts and garlic-braised mushrooms, bar-hopping in San Sebastián is described as a unique experience for its epicurean offerings.
Rounding out Lonely Planet's top three foodie experiences are curry laksa in KL, Malaysia, and sushi in Tokyo.
Here are the top 10 food experiences:
1. Pintxos in San Sebastián, Spain
2. Curry laksa in Kuala Lumpur, Malaysia
3. Sushi in Tokyo, Japan
4. Beef brisket in Texas, USA
5. Som tam in Bangkok, Thailand
6. Smørrebrød in Copenhagen, Denmark
7. Crayfish in Kaikoura, New Zealand
8. Bibimbap in Seoul, South Korea
9. Pizza margherita in Naples, Italy
10. Dim sum in Hong Kong
You can indulge your foodie travel fantasies HERE at the "Ultimate Eatlist".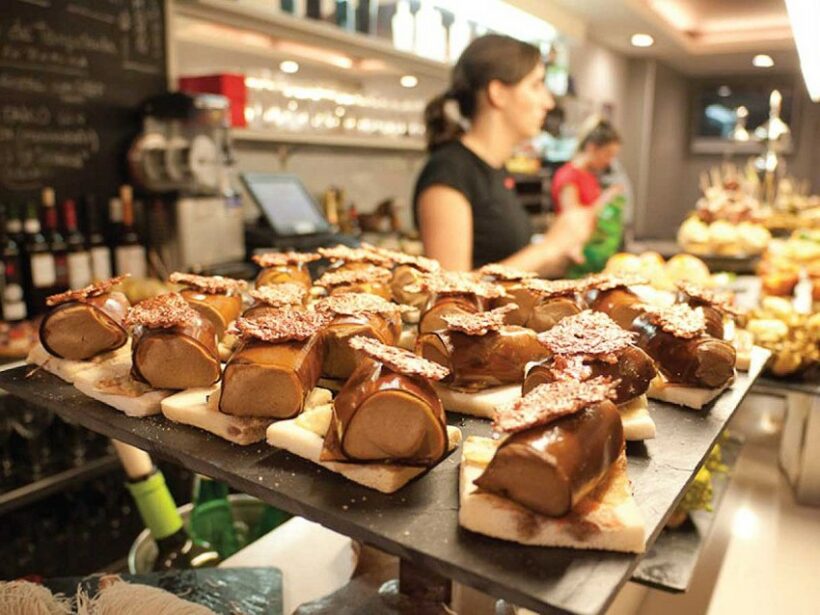 Number 1 in the Lonely Planet Top 500 Ultimate Eatlist – Pintxos in San Sebastián – the tapas of Spanish Basque country
Phuket's The 9th Floor wins three top awards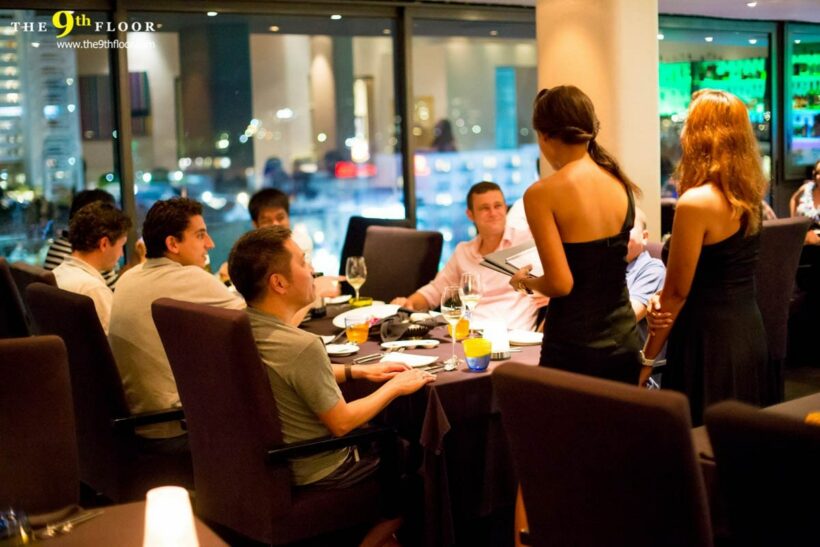 The 9th Floor, one of Phuket's long established fine dining restaurants, has won three top awards in the 2018 World Luxury Restaurant Awards.
The restaurant won awards for best fine dining cuisine (country, Thailand), best wine selection (continent, Asia) and best Mediterranean cuisine (regional winner, South East Asia).
The 9th Floor owner Bart Duykers commented: "This is a tremendous tribute to the hard work of our staff who are proud of the consistently high level of cuisine and service we deliver to create the type of dining atmosphere the awards are looking for."
The World Luxury Restaurant Awards aim to highlight special features to raise the standards of service in luxury restaurants by imposing strict selection criteria on the standard of interior design, food quality–to haute cuisine level–and positive service reviews. 
The 9th Floor has one of Phuket's most extensive wine lists (300+ labels) from France, Chile, Spain, Italy, New Zealand, South Africa, North America, Switzerland, Germany, Austria, Portugal, Argentina and Australia.
The Mediterranean based menu has an extensive offering of seafood, poultry, meat, pasta, rice, salads, cheeses, Thai, soups, fondue and desserts.
The 9th Floor's "Angels" are highly trained Thai waitresses who are renowned for their high level of service. A number of them are trained sommeliers who can advise on wine.
The interior atmosphere is a subdued elegance with an uninterrupted, open window evening view across Patong to the Andaman Sea.
"The World Luxury Restaurant Awards aims to promote culinary excellence and a memorable experience to create an outstanding atmosphere. We believe winning these awards confirms our aim of providing the best possible dining experience."
The awards are based on the food experience as a whole, combined with aspects of service excellence, presentation quality and menu choices.
Voting for the awards is mainly from guests and also industry professionals.