Keep It Green: Slow suffocation by plastic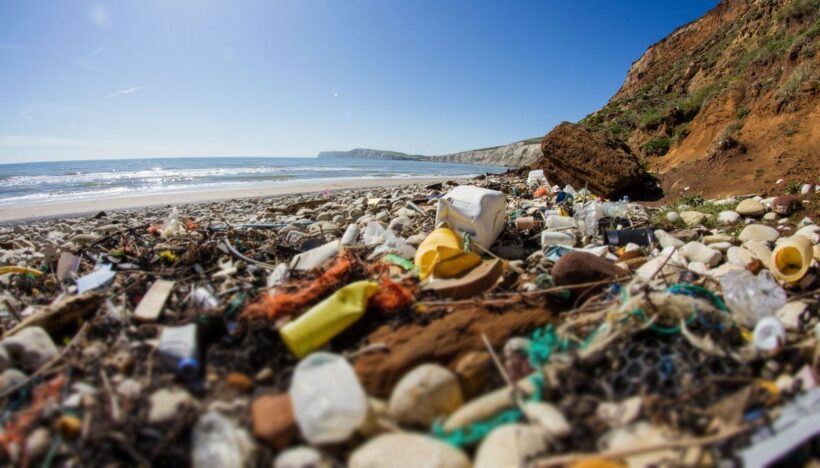 by Patrick Campbell
Anyone interested in ecological issues knows that the principal culprits for the catastrophic decline in marine life are the triple evils of overfishing, inadequate regulation at all levels, and pollution. For decades, weighted trawl nets have scoured the shallow bottom of the Andaman Sea, removing not only entire fish colonies, but all its benthic life, including colonies of sea grass.
There has been no effective control over net mesh sizes; hence the sad mountains of tiny fish in markets – evidence that the next piscine generation has already gone the way of all flesh.
As for marine pollution, it is daily becoming more of an issue in Phuket, with inadequate waste disposal systems chucking thousands of tonnes of raw sewage into the sea. Not to mention eutrophication, whereby 95 per cent of Phuket's agricultural pesticides and herbicides, mostly toxic, end as chemical run-off in the vast sink we call the ocean.
And plastic? Actually, it is one of the biggest problems of all. Consider these statistics. By 2050, says a reputable UK organization, the world's oceans will be "expected to contain more plastics than fish (by weight)". Garbage soup. Farang faeces.
A report by 'Stemming the Tide' identified five countries – all Asian and including Thailand – of contributing between "55 and 60 per cent" of all the plastic found in our oceans. And 90 per cent of all plastic that is produced annually is thrown away. Where does it end up? Some in landfills, more in our seas.
You may argue that plastic is harmless. Far from it. It degrades in tidal water, mostly ending up as small particles that appeal as potential food to marine life. A University of California study recently showed that fish in the North Pacific ingest plastic at a rate of 12,000 to 24,000 tonnes a year. Another oceanographer Erik Van Sebille of London's Imperial College concurs.
"There is so much plastic in marine animals at the moment. Almost every fish and bird that is cut open for science, we find plastic inside it," says Van Sebille.
"There is fast-growing evidence of direct harm to animals that eat plastics, including young fish starving to death (choked gut perhaps?), oysters stopping reproduction, and birds being weighed down."
Of course, the chemicals in the plastic add to the harm – potent pills, full of toxic chemicals. A staggering 693 species have been harmed by the stuff.
To be more specific, olive ridley turtles, which feed largely on jellyfish, mistake plastic bags for prey and choke to death, or like other turtle species, are maimed or killed by entangling nylon nets. Small fish eat the plastic microbeads that are contained – thousands of them – in face washes and exfoliants. Albatross chicks die from ingesting colorful plastic lighters.
And of course, all this plastic travels up the food chain. It is sobering to think that we are also victims. In some ways, it feels like we deserve to be.

If you have gardening or environmental concerns, email Patrick HERE or his website HERE.


Are you considering a medical procedure abroad? With Thaiger Medical you can research hospitals and doctors, choose a destination in Thailand or abroad, and book an appointment today.
'Fast and Furious 9' to be partly filmed in southern Thailand, including Phuket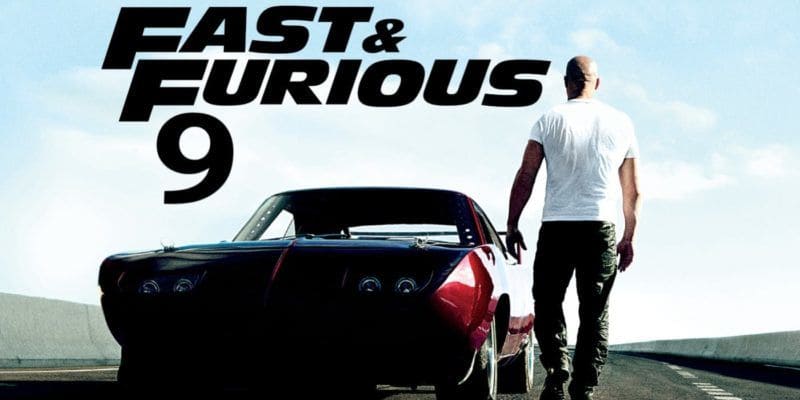 The latest sequel of the 'Fast and Furious' movie franchise will partly be filmed in Phuket, Phang Nga, Krabi and Surat Thani next month.
Yesterday Piya Petonji, the film's production manager, met with Krabi Governor M.L. Kitibadee Prawit at the Krabi City Hall before the cast arrives and filming begins.
The filming will be from July 1-27 in locations around Phuket, Phang Nga, Krabi and Surat Thani. It is estimated the production will bring a 340 million baht benefit to Thailand and the local film industry.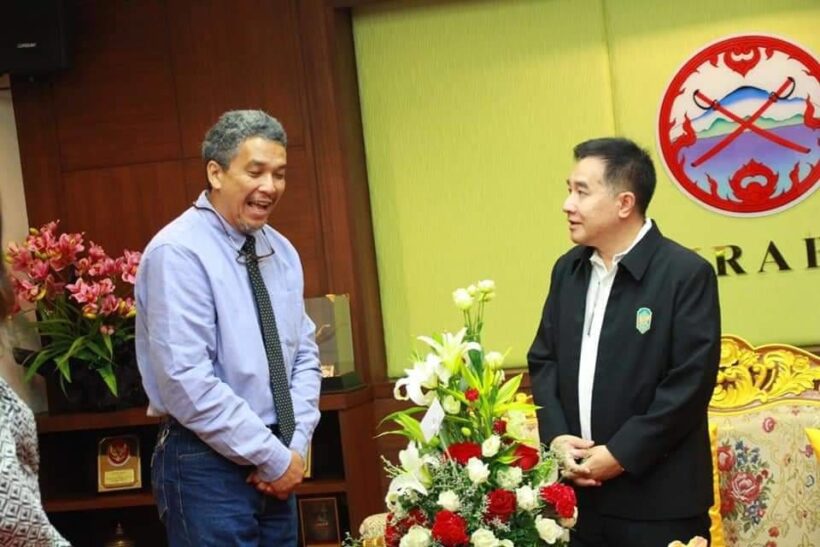 The Krabi Governor says this is a good opportunity for Thailand to present its beautiful nature, culture and history to the world through the film. There has been no announcement of when filming may be taking place around Phuket's roads.
The Thaiger recommends the plot of the film as a race between a visa-run passenger van and a Chinese Tour Bus to the Malaysian border, with a feature muay thai face-off on Maya Bay beach between Vin Diesel and Leonardo DiCaprio (though the 45 year old might have to get some training in before returning to 'The Beach').
Here's our Top Ten movies made around Phuket and Thailand.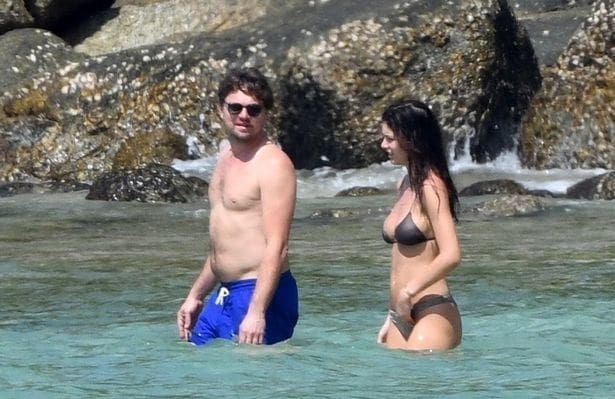 Leonardo in Phuket last year during a quick break
From 'Sawadee' to 'Pad Thai'. Who was Phibun?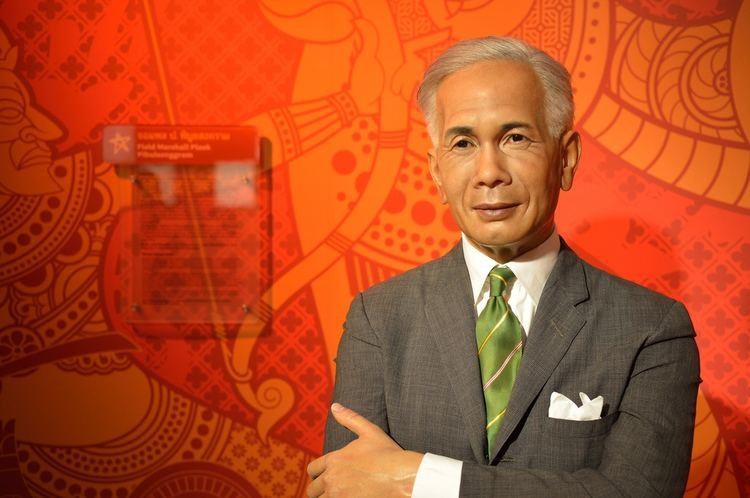 by Dan Brook
Thai culture is ancient and one can even see evidence of its beautiful bronze-age civilisation in Ban Chiang, near Udon Thani in Isaan, Thailand's lesser-visited north-east region.
But not everything in Thai culture is quite so old. In fact, some major things closely associated with Thailand are relatively recent — and all of them are related to Field Marshal Plaek Phibunsongkhram.
Phibun – as he is often called in the West, though he is better known as Chomphon Por in Thailand — was one of the leaders of the coup that overthrew the absolute monarchy in 1932, creating the constitutional monarchy that Thailand has had since. He also exerted more state control over the economy through nationalisation.
Culturally, however, Phibun may have had even more influence. As Thailand's longest serving prime minister, he supported fascism (though he later de-emphasised this and embraced a form of democracy), extreme nationalism, and a cult of personality focused on himself. His photos were ubiquitous and his quotes were regularly in the newspapers. He mandated that Thais salute the flag, know the national anthem, and speak Thai.
Phibun changed the country's name from Siam to Thailand in 1939, changed the new year from the traditional Thai one on April 13 to the European Gregorian one on January 1, and codified, promoted, and possibly created Thailand's signature eponymous dish, pad thai, by adapting a Chinese noodle dish. His law requiring Thais to wear hats in public, however, clearly did not endure.
Shortly after he simplified the Thai script, Phibun adopted the word sawadee (from svasti, the Sanskrit word for blessing or wellbeing) from a Chulalongkorn University professor and made it the "official" Thai greeting, starting in 1943, still commonly used.
Any one of these changes is huge. Combined, Phibun helped create modern Thai culture as we know it!
Dan Brook, Ph.D. teaches sociology at San Jose State University, from where he organises the annual Hands on Thailand (HoT) program. Dan has free ebooks on Smashwords.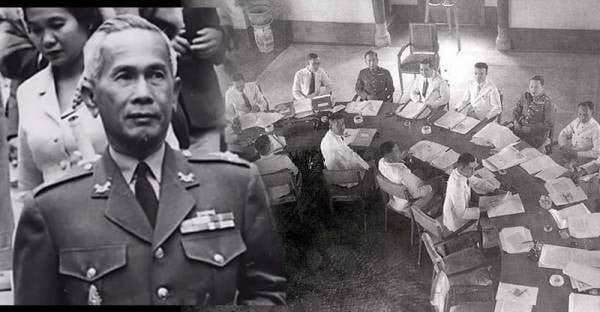 Toon's running again, pounding the pavement for Thailand's hospitals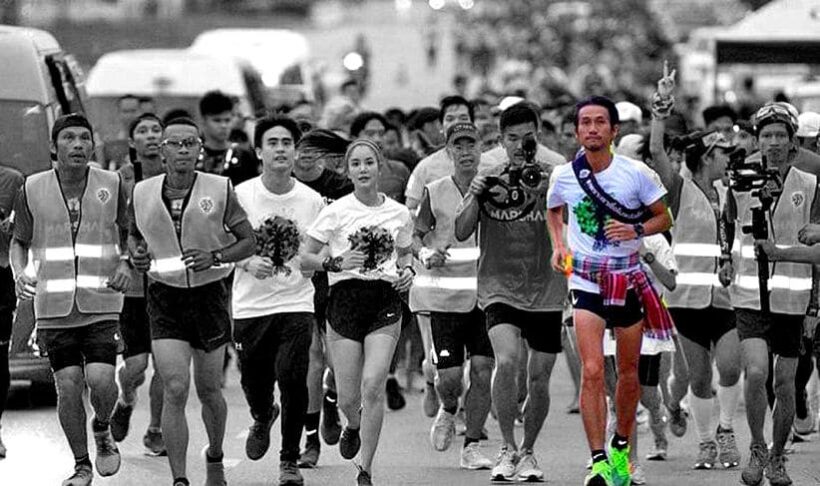 PHOTO: Kao Kon La Kao Foundation
Artiwara "Toon" Kongmalai has started his latest series of charity runs, kicking off in north-eastern Nong Khai province to raise funds for small hospitals to help them buy much-needed equipment.
Artiwara and his entourage started at 5am under the title of "Kao Kon La Kao – Kao Tor Pai Duay Palang Lek Lek – Isaan" (One Step Each by Each Person – Move On With Small Force – Northeast).
Artiwara led the first lap of the run for 10 kilometres before handing over the task to another actor. During the first hour of the run, donations worth of 15 million baht poured in, according to the Kao Kon La Kao Foundation Facebook page.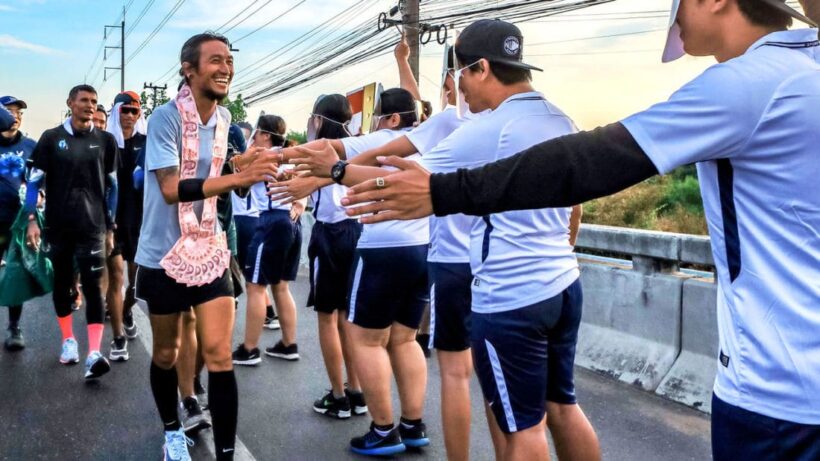 The first run of the Isaan charity run series aims to raise funds for eight hospitals in the region.
Toon became a national hero following the huge success of his epic 2017 charity run "Kao", which took him and other participants all the way from Thailand's southernmost to northernmost tips.
By the conclusion of that drama-filled effort, Toon had not only raised more than 1 billion baht for hospitals in need, but also catapulted Toon to 'national hero' status. That run has even become the subject of a Netflix documentary film (highly recommended viewing. It's called "2,215", referring to the number of kilometres he ran during the epic fund-raising journey).
Toon's 'Kao' project raised more than 1.6 billion baht in total for hospitals between 2016 and 2018. On May 8 this year, the project officially evolved into the Kao Kon La Kao Foundation. The Thaiger will continue to follow the progress of the new fund-raising journey.