Thai Life
Gardening: Picking the perfect palm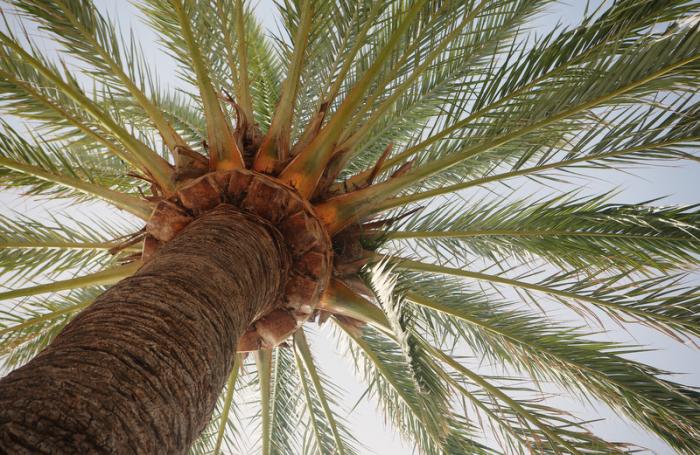 PHUKET: There's a maxim in the so-called 'noble art' that states that a good big 'un will always beat a good little 'un. But what is true about boxing will not necessarily be true for the inhabitants of your plot.
Small gardens require small trees and shrubs – indeed, they tend to look lost in a grand environment. However, if you are lucky enough to have a large spread with wide paths and expanses of lawn, then majestic palms will certainly enhance the splendor of your tropical setting.
One of my personal favorites is the foxtail palm. Not the largest – coconut and royal palms are much loftier, while the Bismarck palm is more substantial. Nonetheless, it is beautiful in its own right, with a crown of fronds on which the feathery leaves or petioles radiate from all sides – much like a fox's brush. Most palms produce fan-shaped fronds: the foxtail is a notably neat exception.
Wodyetia bifurca has other charms. The trunk is attractive, a smooth grayish bole with symmetrical rings. And since the bushy crown is right at the top, grass and smaller plants will readily thrive beneath its filtered shade. Tolerant of drought, a tree-lined avenue of foxtails off Chao Fa East Road is somehow managing to cope with the recent aridity.
I wish I had opted for foxtail palms when I planned my garden: instead I went for yellow or golden cane palms around my pool. Unlike foxtails, cane palms (dypsis lutescens) grow in bushy clumps with relatively thin trunks and masses of attractive fronds which start about halfway up the stem. In strong sunlight, these fronds can indeed be golden in color. Use it as a screen, but don't expect much to grow under its canopy.
More unusual, with its vividly colorful stems, is the sealing wax palm. Like its yellow cane cousin, it grows as a group of slender trunks to about three or four meters, each with its own complement of bright green leaves. But what makes it so distinctive is its brilliant scarlet leaf sheaths which extend down most of the stem. More temperamental than the cane palm – and incidentally more expensive – it needs a steady supply of water and plenty of sun. Nice work if you can get it. As with the yellow cane palm, propagate by means of offshoots.
The Bismarck palm certainly demands oodles of space. I have two and need to keep them in check by cutting off some of the lower leaves. Left to its own devices, this palm develops into a largish tree with a wingspan of maybe 20 feet. The semicircular canopy of huge fan-shaped leaves – up to a meter across and sprouting from a massive trunk – almost reach the ground. Although it comes from Madagascar, where it is incidentally now rare, Bismarkia nobilis thrives in Phuket's climate.
Impressive either as an ornamental specimen or arranged as a substantial screen, its greatest glory is the color of its foliage – an arresting shade of almost luminous blue-gray. Pamper it by giving it plenty of space and a position where it can enjoy full sun.
Tip of the week: Climate condition
The ability for plants to cope with variable climatic conditions is variable.
They can struggle when put in different conditions to what they would expect in their normal habitat.
Thus, most tropical plants will not survive the slightest frost. When I lived in southern Spain, hundreds of hectares of avocados were wiped out by a single night of frost.
Almost as restrictive are the needs of desert plants such as cacti. If the climate is too wet, and the soil too soggy, they will rot. Here in Thailand they require a well-drained, sandy base.
Cool climate plants need periods of chilling to produce flowers and fruits. Hence the difficulty faced with growing apples, plums and pears in Phuket.
One way plants do survive is by adaptation. Two examples are temperate deciduous trees, which discard leaves and switch off during winter, and tropical plants with waxy leaves to prevent moisture loss under the tropical sun.
If you have gardening or environmental concerns, contact Patrick at drpaccampbell@gmail.com. Many of his creative and academic publications can be found at his website: Green galoshes WordPress.
— Patrick Campbell


Join the conversation and have your say on Thailand news published on The Thaiger.
Thaiger Talk is our new Thaiger Community where you can join the discussion on everything happening in Thailand right now.
Please note that articles are not posted to the forum instantly and can take up to 20 min before being visible. Click for more information and the Thaiger Talk Guidelines.