Finding a gem in Phuket's neighbor Phang Nga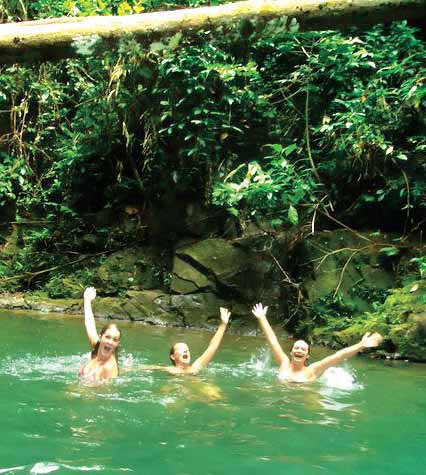 PHUKET: JUST an hour's drive from Phuket there is a little-known gem called Raman Waterfall. The five-tier waterfall and its emerald pools can be found in Phang Nga, and is perfect for a day trip from Phuket.

Raman National Park is home to the waterfall (Nam Tok Raman in Thai) and delivers tranquility, free-of-charge.

The gardens, clean toilet facilities, simple tuck-shop (if you forgot your sandwiches) and peaceful surroundings make it a good place for a picnic. But no booze in national parks, remember!

A two-kilometer hike takes you along the waterfall's five tiers and up the 100-meter mountain side.

Raman National Park is located within the 125-rai realm of Khao Ton Din National Forest Reserve, so the forest is pristine and is not your average walk in the park.

There's a variety of fauna and flora to observe, but be warned, the state of the path definitely adds to the sense of being "off the beaten track".

The waterfall's five levels are visible as you walk, although access is not as easy as it looks.

Wear some sensible shoes and take your time climbing over the slippery rocks – your hard work will be rewarded by a dip in the refreshingly cool emerald pools at the mouth of each tier.

If you climb to the top you will see the area where "Raman people" are said to have settled during the "Nine-army Battle" to flee the Burmese.

The remote location and size of the waterfall means it's never too crowded.

The number of pools – and their relative inaccessibility – means you may well have a pool
all to yourself.

To get there by car, cross the Sarasin Bridge and keep going straight on Route 4, veering right when the road forks 20 kilometers after the bridge.

It's smooth sailing for another 25km, which is when you see signs for Raman Waterfall on your left. There's a temple called Wat Suwannakhuha (also worth a look) where you will need to turn left off the main road.

After that, you drive into the village for about 5km, take the next three left turns, and you're there.

Bring mosquito repellent, towels and swimwear. Don't worry about when to go – water cascades down this waterfall all year round.
— Alexandra Andersson
Keep in contact with The Thaiger by following our
Facebook page
.
Top 10 English news sources in Thailand (2019)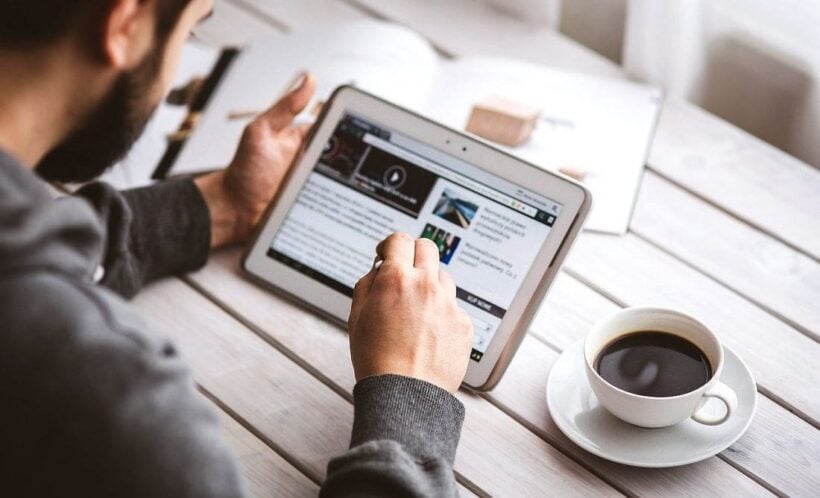 …in English, in no particular order.
This post is mainly for newbies, tourists and people-interested-in-Thailand. Locals already have their home favorite news sources. But all these Top 10 do it well, in their own way. All are trying to navigate their way through the labyrinth of modern media, some better than others, whilst punching out daily news. We think they're all stars because doing media in Thailand, in English, is a tough gig.
These are all news and information sources and the list doesn't include the myriad of excellent blogs around – a topic for another Top 10.
1. Bangkok Post
Traditional news, still delivered as a daily newspaper, but with an expansive and thorough website. It's been going since 1946 and reported on a coup or two, or three. As far as making the move into digital media is concerned, Bangkok Post is doing it better than most. Editorially it has has taken a, mostly, neutral political stance with a few exceptions. But, as newspapers go, it walks down the middle fairly reliably. It is currently the leading English language news portal in Thailand and deserves its position on top.
2. The Thaiger
Please indulge us as we put our own website and news in the Top 10. The Thaiger, only running as a national website since April 2018, remains the fastest growing English-speaking online-only news and information site in the Kingdom (according to the 'stats').
The Thaiger curates the news and chooses topics it believes will be interesting, important or newsworthy, in English, Thai and now Vietnamese too. The Thaiger bought out the Phuket Gazette's digital assets in August 2017 but now has a national and regional focus, whilst continuing to pay homage to its home turf in Phuket. Currently has the second highest readership of any English-speaking news website in Thailand.
3. The Nation
The Nation was the other major daily coming out of Bangkok, well for 48 years anyway, was a lot newer than Bangkok Post when it started up in 1971. The Nation took a more partisan line, famously turning its editorial voice against PM Thaksin Shinawatra. In latter years the paper struggled with circulation and was taken over by Sontiyan Chuenruetainaidhama, founder of conservative outlets T News and INN News. Falling circulation and advertising revenues eventual killed off the printed daily version. Final issue June 28, 2019. The Nation changed their domain name (suicidal) and continues as an online-only news source with an excellent coverage of local Thai politics.
4. ThaiVisa
Used to be the biggest and most popular news website in Thailand (in English). If it moves or breathes, you'd find the story on ThaiVisa. It's full of news copied and pasted from partners who agree to share their news on the site. It's also famous, or infamous, for its hugely popular forums where keyboard warriors dispense their opinions and wisdom on everything, usually tearing just about everything in Thailand to shreds. Whilst it was once the biggest English-speaking news website in Thailand for a decade it is now being challenged by new sources moving into the same web space. Plenty of info, a lot out of date, about visas and other snippets about living in Thailand.
Fresh, selective, well-written and a rising star in real Thai english-language journalism. An offshoot of it's much bigger Thai-language sister. To the point, original stories with a modern journalistic spark. They tend to choose their stories and provide excellent insight when they do. Original and deserving of your daily read.
6. Coconuts
Most would agree that when Coconuts started it was the best and cheekiest news blog for its time. Actually covering all of South East Asia, it's Bangkok blog was a daily log-on for most hip expats. Now they've taken the brave 'paywall' option (because people want to pay for good journalism they say) which seems to have killed off some of their web traffic but the company says they will persist with the subscription model. In our opinion it's lost a bit of its verve but it's still a healthy and reliable daily read for Thailand and the region. Singapore it its most popular location, Thailand is third.
A shameless aggregator, they copy and paste headlines and a few paragraphs with a link to the original story. Designed to rank in Google, the site is still in its early days. To avoid any copyright issues, the stories usually include a photo library 'look-a-like', instead of the real photo from the story. For all we know the entire site could be run by cleverly-coded robots.
There is no sign of a human touch anywhere. Rather than a contributor to the world of Thai journalism, the site is just a parasite using everyone else's news. Bottomline, it's nicely set up and has, well, most of the stories around Thailand, all in one neat package.
Chiang Rai Time is a local website that is regularly updated, nicely laid out, aggregates most of the main international stories and has plenty of local news relevant to the residents of northern cities of Chiang Rai and Chiang Mai. You may notice a similarity with The Thaiger as they used the same WordPress theme – we'll take it as a compliment. There's also Chiang Mai City Life which is a bit less 'newsie' and has plenty of northern lifestyle info in addition to the local news.
Whilst the rest of Thailand does things one way, Pattaya does things differently, in every aspect, including its media. But The Pattaya News does a better job than most with daily content, some original, and translating stories from Thai media. Easy to navigate, clear and readable, unlike a lot of others!
10. Thai PBS World
A government news agency but has demonstrated its independence over the years. As a website it's had more face-lifts than Joan Rivers but remains solid, reliable and surprisingly (especially as it's run by a quasi-military government) unbiased. Also tends to cover stories the other news sources don't.
Keep in contact with The Thaiger by following our
Facebook page
.
Top 10 most boring news stories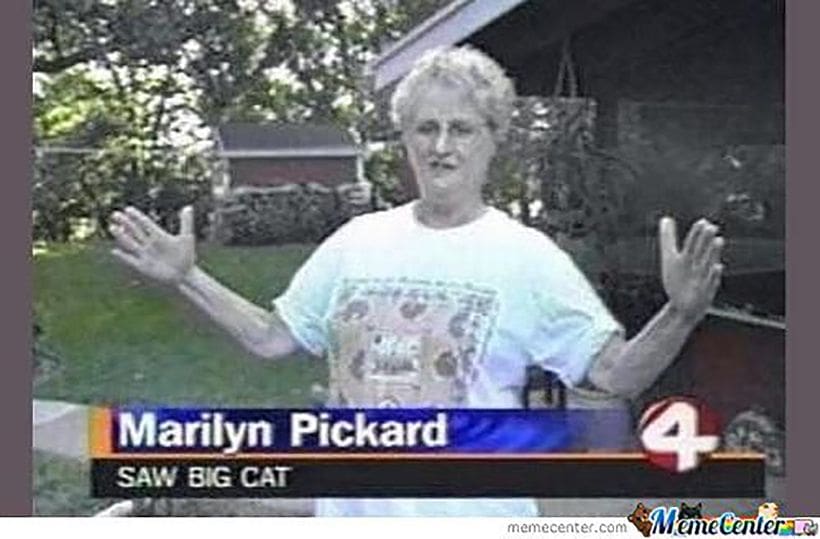 In the media we have 'slow news days'. These days are when you scroll through countless feeds and articles to find something, anything, worth writing about.
Then the deadline looms and you have to publish something.
Then there are those glorious moments when something get published that really should never have been. But being the internet. these magic moments will live on forever.
Here are our Top 10 most boringly stupid headlines we could find.
1. The Suspicious Package

2. The Grand Theft

3. The Major Discovery

4. The Surprise Closed Doors

5. The Great Fast Food Paper Ripper

6. The Horror Substitute

7. The Loud Gate

8. The Blob that went "Baaaa"

9. The Method-Acting Manager

10. The Most Hated Kitten

Keep in contact with The Thaiger by following our
Facebook page
.
Sex Reassignment Surgery in Thailand (male to female) – a quick guide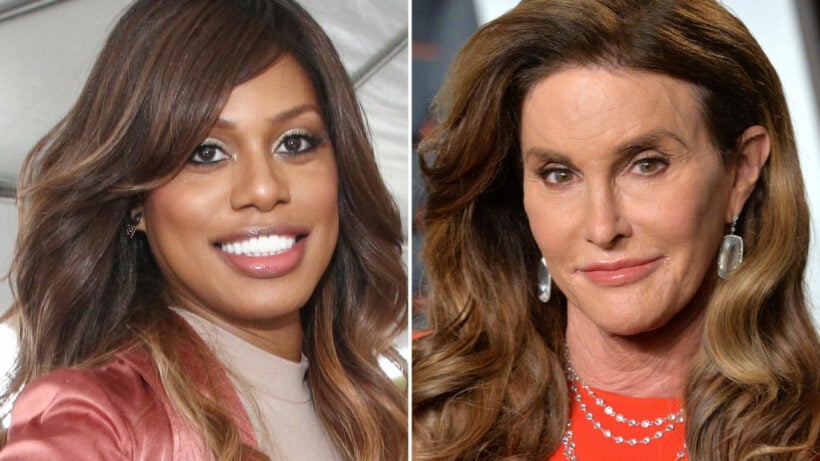 MONTAGE: People Magazine
Thailand has a well-deserved reputation for excellence in sex reassignment surgery and the before and after care of patients. The country has a long relationship with Kathoeys, affectionately referred to in Thailand as 'ladyboys', and consequently, a well-developed approach to quality surgery in this area. The following article has been prepared by My Medi Travel.
Kathoey or katoey is a male-to-female transgender person or person of a third gender, or could be an effeminate homosexual male. Transgender women in Thailand mostly use terms other than kathoey when referring to themselves, such as phuying (Thai: ผู้หญิง 'woman'). A significant number of Thais perceive kathoey as belonging to a third sex, including some transgender women themselves.
For people who want to match their born gender with what they feel is their 'true' gender, Thailand has an excellent reputation for Sex Reassignment Surgery (SRS) – also known as Gender Reassignment Surgery, Sex Change Operation, and MtF Surgery, to name a few. In this article we focus on the male to female related surgeries.
So, what makes Thailand such an attractive destination for this type of procedure? In short, it's because patients can get the most out of such surgeries in Thailand thanks to the number of highly trained surgeons, low-cost and quality health care, and decades of knowledge and experience in perfecting this procedure.
If you're considering SRS in Thailand, or you have a family member, a partner, or a friend who is wondering what is involved in the procedure, this guide should help to paint a clearer picture.
The Procedures
To undergo SRS is a huge, life-changing decision that should not be made lightly. It is a lengthy process that requires a lot of resilience and patience. Before the actual surgery, you will first need to live as a woman for at least a year and undertake hormone treatment to help reshape your body contour and stimulate the growth of a labia majora.
Here's a list of the required prerequisites that all surgeons will insist upon before considering your case:
You must be at least 20 years old or have consent from parents / legal guardians for those between 18 and 20.

At least 12 months of successful and continuous real-life experience living as a woman.

At least 12 months of continuous hormonal therapy.

Must consult with a psychiatrist in your country and in the country where the procedure will be performed (this can be arranged in your chosen hospital).

Physically fit for surgery.
The actual process usually involves a few procedures:
Orchiectomy (removal of testes) and Penectomy (removal of the penis)
Vaginoplasty (creation of a vagina)
Breast Augmentation
Facial and Voice Feminisation Surgery (FFS and VFS)
You may also choose other surgical procedures, such as a Tracheal Shave to remove your Adam's apple, or a Buttock Augmentation to increase the volume of the buttocks. Since every patient is unique, the procedures involved in SRS can be performed based on your needs and budget.
The most important part of male-to-female surgery is the creation of the vagina. There are numerous surgical techniques to do this based on your preference. You can discuss with your surgeon which one is best for you. The other popular techniques are as follows:
1. SRS without vaginal depth
This procedure is suitable for who those do not need vaginal penetration of sexual intercourse and unwanted vaginal dilation.
Hospitalization: 4 nights
Duration time of surgery: 2.5 hours
Recovery time in Thailand: 3-4 weeks
Approx. cost $8,400 USD
2. SRS with Penile Skin Inversion
Suitable for patients who do not want a vagina for sexual intercourse, particularly popular with elderly trans people. Depth is around 2-4 cm (1-2 in) and penile hair removal is required prior to surgery.

Surgery: 2.5 hours

Hospitalization: 4 nights

Recovery time in the local area is 3-4 weeks

Approx. cost $9,800 USD
3. SRS with Scrotal Skin Graft
Scrotal skin is used to create a vaginal depth of up to 13-15 cm (5-6 in), depending on skin quality and quantity (additional depth is possible by using groin skin). This is the most popular SRS procedure.

Surgery: 4 hours

Hospitalization: 6 nights

Recovery time in the local area is 3-4 weeks

Approx. cost $9,800 USD (with the option to increase depth further for $1,400 USD)
4. SRS with Sigmoid Colon by Laparoscopic Technique
The Sigmoid colon is used to create the vagina, allowing for greater depth than what is possible with SRS with a scrotal skin graft. More suited to those with less scrotal skin or those who prefer to have a lubricated vagina, like that of a biological woman. By far the most expensive technique.

Surgery: 6 hours

Hospitalisation: 7 nights

Recovery time in the local area is 3-4 weeks

The open technique, with a ~8-10 cm incision scar in the bikini line; approx. 13,700 USD
Laparoscopic technique; 4 small incisions in the abdomen; approx. 18,850 USD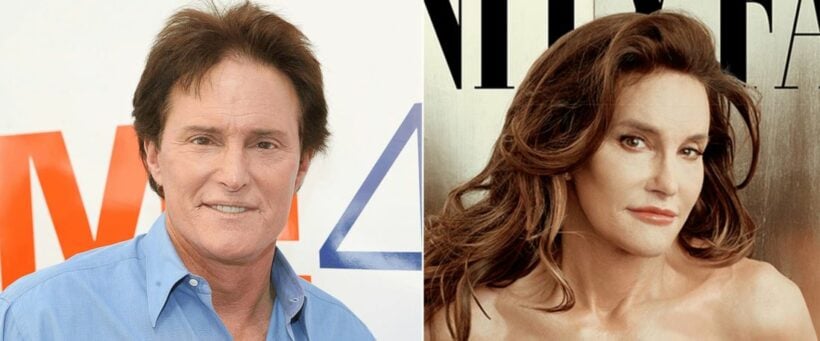 Caitlyn Jenner, possibly the most famous, and well-publicised, transgender person
Recovery
Recovery after surgery will be a long and painful process. It will also require several follow up procedures as well as constant monitoring so you will have to stay a little bit longer at the hospital until you are fully ready to be discharged. Generally, allow for a minimum of 3 weeks stay in Thailand or the country of your choice area after your surgery. Most people are able to return to work in about 4-6 weeks after a sex change operation. Furthermore, you can resume strenuous work and exercise in about 6-8 weeks. It is vital that you strictly follow all medication instructions during your recovery period.
Aftercare
Social support is very important before and after the surgery, especially the support that comes from your family and loved ones. You have to be socially and emotionally stable before you undergo the operation. This is why it is required that you have proper counseling to help you with your emotional wellbeing. You have to prepare yourself mentally, before, during and after transition because it can be quite overwhelming and stressful.
It is also important that you maintain regular check-ups with your local Doctor to monitor the progress of your healing and avoid such complications.
Success Rate
The success rate for a sex change is very high, given our technological advancements. Gender reassignment surgery from male to female has a higher success rate than female to male; this is why more male transgender opts for a sex change.
However, given the nature and complexities of this type of surgery, you also have to be aware of its complications:
Possible risk of infection
Severe pain
Bleeding
Blood clotting and scarring
Possible side effects may also include:
Decreased sexual sensation and ability to orgasm
Fistula (opening between rectum and vagina)
Narrowing of vagina and hair growth in the vagina from the grafted tissue
Partial death of tissue used to create the new vagina
Costs
SRS can be very expensive, especially since it is difficult to get this type of surgery in many countries. One reason why Thailand is popular with those who want to change their sexual identity is that the country offers more affordable fees. Many patients come from the United States because the US has the most expensive male-to-female SRS prices in the world.
The prices range from $25,000 to $30,000 for just the reconstruction of the genitals alone. If you want to add breast augmentation and voice feminisation surgery, you can expect to pay more than $50,000. Additionally, some clinics in the US don't include consultation fees in their prices, so you need to pay at least $50-100 for every consultation.
In general, SRS in Thailand costs around a third to half of what it can cost in the United States. For the reconstruction of the genitals in Thailand, you can expect to pay between $8,400 to $13,700 depending on which technique you choose.
Breast augmentation costs approximately $4,100 to $6,170 and Voice Feminisation Surgery costs between $3,590 to $7,180. In total, you will need to pay around $16,090 to $27,050 in Thailand for the complete procedure. These prices can also include packages, such as hospitalization accommodation, post-operative care, consultation fee, post-operative care, medications, and transportation.
Quality
The low-cost healthcare in Thailand does not mean low-quality treatment. In fact, Thailand is extremely popular among medical tourists because the country is known to have high-quality healthcare. Numerous medical centers in Thailand are accredited by prestigious international organizations, such as the Joint Commission International (JCI). The country has come a long way since its first Sex Reassignment Surgery in 1975, with many surgeons specialising in SRS for years, some even have over 20 years of experience. With their skills and experience, the surgeons and clinics can give patients the proper care they need and guarantee the best possible result.
Since there are many medical centres in the country that offer Male to Female SRS, it is understandable that some will better than others. To avoid disappointment, do your research, read reviews, find out about the clinic's accreditation, and ask for your surgeon's certifications. Better still, seek out the services of a dedicated Medical Tourism Facilitator like MyMediTravel who will guide you through the whole process and find you the best possible surgeon/clinic/hospital available and within your budget.
Keep in contact with The Thaiger by following our
Facebook page
.