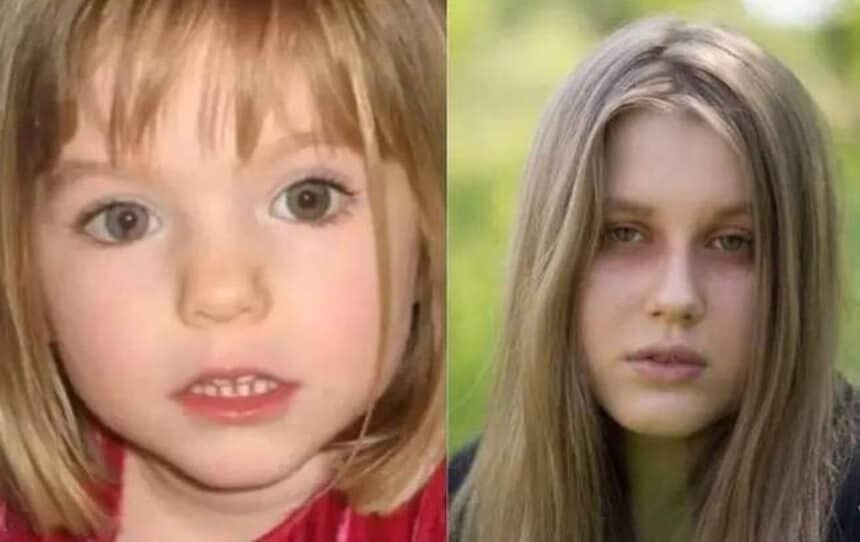 A 21 year old Polish woman has made an extraordinary claim that she may be Madeleine McCann, the four year old British girl who went missing while on holiday with her parents in Portugal in 2007.
The woman posted a six-minute video on the Instagram account @iammadeleinemcann, stating that she has the same rare eye defect as Madeleine and wants to take a DNA test to prove it. Watch it HERE!
In the video, she also clarified that she is Polish, not German, as some reports suggested. Madeleine, who would be 19 in April, has a Coloboma, a rare eye condition that affects the iris, lens and retina. The woman claims to have the same eye defect, as well as a freckle on her leg and a speck next to her eye that resembles Madeleine's features.
The prime suspect in the Madeleine McCann case is Christian Brueckner, a convicted sex offender who has been charged with unrelated sexual offences in Germany. While German prosecutors continue their investigation into Madeleine's disappearance, no trace of her has ever been found and no one has been arrested for the alleged kidnapping.
The woman claims that she first began to consider the possibility that she could be Madeleine after her grandmother suggested it to her. She also claims that her mother and family may have known about a pedophile, which could suggest a link to Madeleine's case. However, the woman admits that she doesn't remember much of her childhood, including the moment when she was allegedly taken.
The woman's claims have drawn both scepticism and sympathy on social media. While some users have pointed out the unlikelihood of her claim, others have expressed support and called for her to be given a DNA test to verify her identity.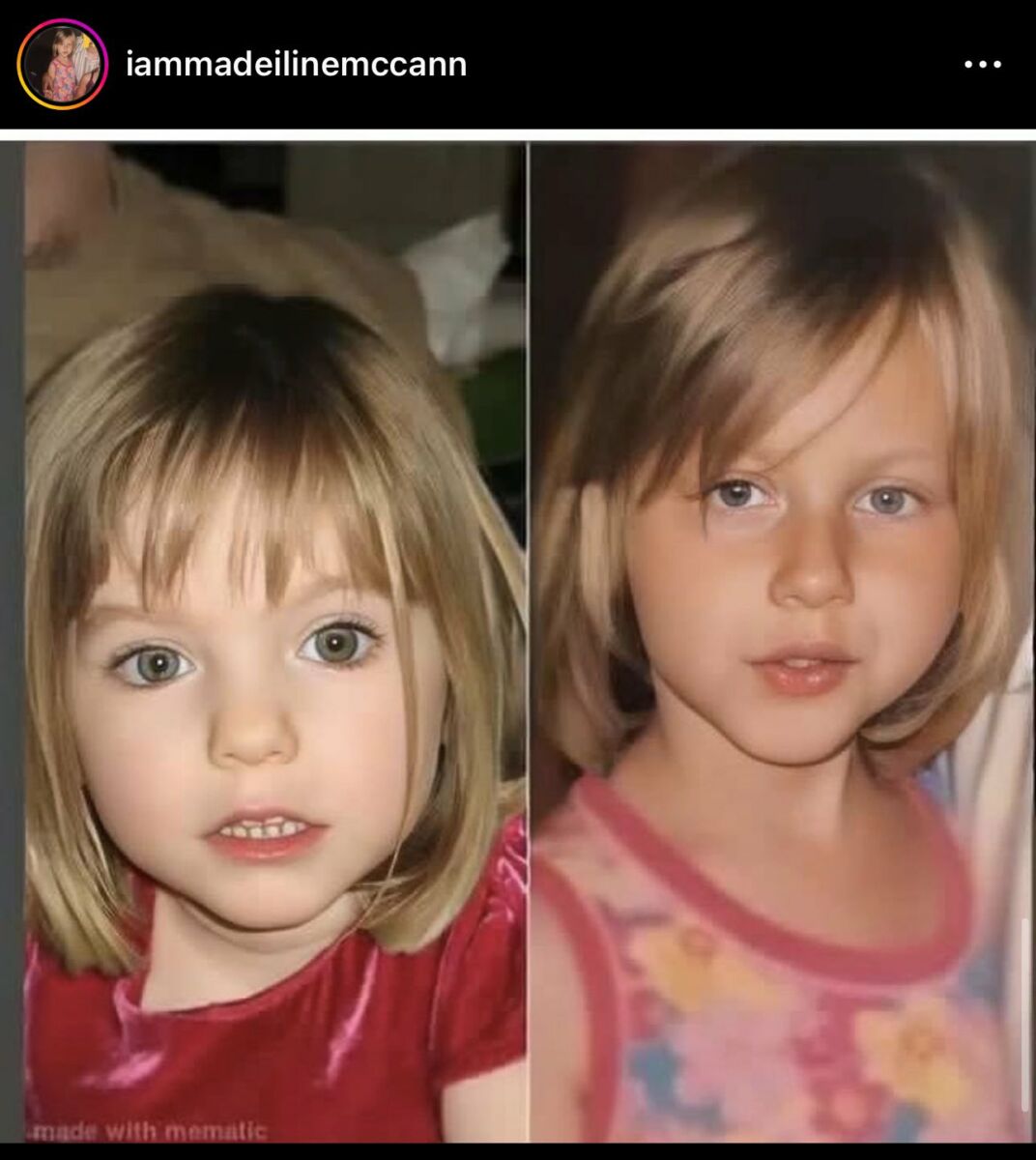 The woman says she isn't delusional and added, "I can prove it."
The woman stated she was "surprised, many people write to me… I didn't expect it," but said many of the comments were hateful.
The woman proceeded to answer queries and disclosed that she hails from Poland and relishes drum and bass music. When she was queried if she recollected the moment when she was abducted, she drew a blank.
"I can't recollect being snatched away. In fact, I have barely any reminiscence of my entire childhood," the woman stated before adding, "As for my mother, I cannot vouch for her since she is fuming with me presently. She failed to present me with the evidence I asked for. Although she claims to have proof, she has not forwarded it to me."
The woman expressed her intention to "make an effort to trace my parents," although she bemoaned the fact that the police were not supportive.
Concluding her video, she said…
"I had to voice these thoughts. I had to let it be known that there are individuals who profess to be acquainted with me, but in actuality, they are not. I do not have many acquaintances; my sole confidants are my partner and my best friend, and they alone know me."
A number of social media users, particularly on TikTok, have gained notoriety in the past five years due to their resemblance to Madeleine McCann. In an earlier video, one woman explained that a comment from her grandmother had prompted her to believe she may be the missing youngster from a few years ago.
She stated…
"According to documents I am 21 years old, but I think, personally when someone kidnaps a child, he or she probably changed its ID."
The woman went on to illustrate the similarities she shares with Madeleine, such as two freckles on her leg, saying "I hope you believe me," and also revealing a speck next to her eye that resembles Madeleine's.
The woman continued, "When did I start thinking about it…it was a few months ago. It was something like that I heard from my grandma that…My grandma thinks my parents and my family, my mother and my family knew about, heard about (a) pedophile." She then paused and apologized for being "stressed" before continuing.
The woman said she tried to obtain a copy of her birth certificate to verify the details but decided not to go through with it because "it was weird a person from the government told me by phone my information." She also expressed her desire to take a DNA test but claimed that the police were uncooperative.
In her Instagram bio, the woman reached out to Madeleine's parents, Gerry and Kate McCann…
"Help me, I need to talk with Kate and Gerry McCann. I think I can be Madeleine. I need a DNA test."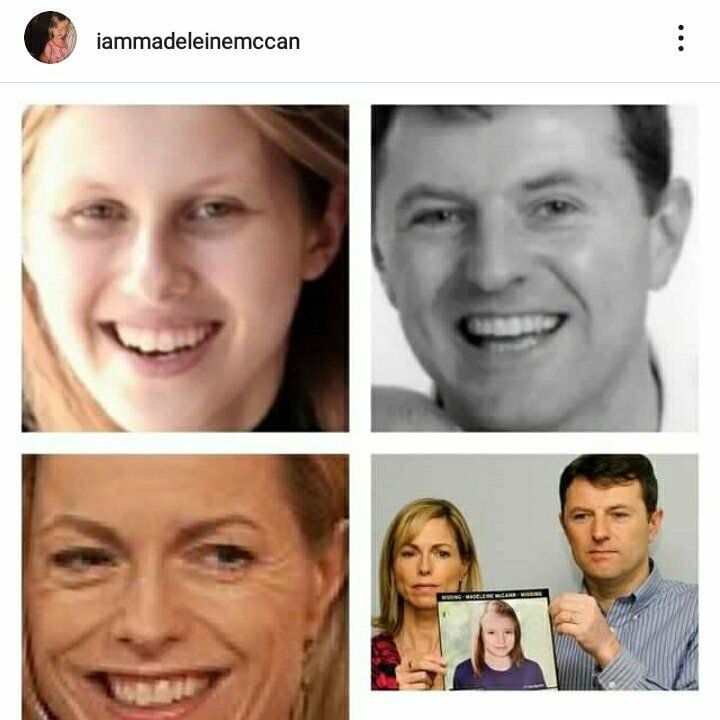 Join the conversation and have your say on Thailand news published on The Thaiger.
Thaiger Talk is our new Thaiger Community where you can join the discussion on everything happening in Thailand right now.
Please note that articles are not posted to the forum instantly and can take up to 20 min before being visible. Click for more information and the Thaiger Talk Guidelines.