Phuket Gazette World News: US approves arms to Syria rebels; Turkey talks to end protests; Czech PM in police raids; Mandela's health holds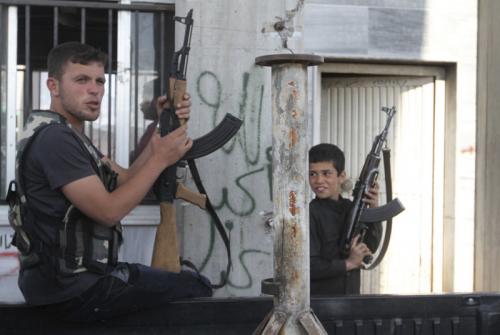 PHUKET MEDIA WATCH
– World news compiled by Gazette editors for Phuket's international community
Obama approves US arms to Syria rebels
Reuters / Phuket Gazette
PHUKET: President Barack Obama has authorized sending U.S. weapons to Syrian rebels for the first time, a U.S. official said on Thursday after the White House said it has proof that the Syrian government had used chemical weapons against opposition forces fighting to overthrow President Bashar al-Assad.
The U.S. decision came as Assad's surging forces and their Lebanese Hezbollah allies turned their guns on the north, fighting near the northern city of Aleppo and bombarding the central city of Homs after having seized the initiative by winning the open backing of Hezbollah last month and capturing the strategic town of Qusair last week.
The White House said Washington would provide "direct military support" to the opposition but did not specify whether it would include lethal aid, which would mark a reversal of Obama's resistance to arming the rebels. But the U.S. official, speaking on condition of anonymity, said the package would include weapons.
Syrian rebel and political opposition leaders immediately called for anti-aircraft and other sophisticated weaponry.
The arrival of thousands of seasoned, Iran-backed Hezbollah Shi'ite fighters to help Assad combat the mainly Sunni rebellion has shifted momentum in the two-year-old war, which the United Nations said on Thursday had killed at least 93,000 people.
U.S. and European officials anxious about the rapid change are meeting the commander of the main rebel fighting force, the Free Syrian Army, on Friday in Turkey. FSA chief Salim Idriss is expected to plead urgently for more help.
Obama has been more cautious than Britain and France, which forced the European Union this month to lift an embargo that had blocked weapons for the rebels.
After months of investigation, the White House on Thursday laid out its conclusions that chemical weapons were used by Assad's forces but stopped short of threatening specific actions in response to what Obama said would be a "game changer" for Washington's handling of the conflict.
"The president … has made it clear that the use of chemical weapons or transfer of chemical weapons to terrorist groups is a red line," said Ben Rhodes, Obama's deputy national security adviser. "He has said that the use of chemical weapons would change his calculus, and it has."
Chemical weapons
"Our intelligence community assesses that the Assad regime has used chemical weapons, including the nerve agent sarin, on a small scale against the opposition multiple times in the last year," Rhodes told reporters.
He said the U.S. intelligence community has high confidence in the assessment and estimated that 100 to 150 people had died from detected chemical weapons attacks in Syria to date.
The U.S. announcement followed deliberations between Obama and his national security aides as pressure mounted at home and abroad for more forceful action on the Syria conflict, including a sharp critique from former President Bill Clinton.
Rhodes said the U.S. military assistance to the rebels would be different in "both scope and scale" from what had been authorized before, which included non-lethal equipment such as night-vision goggles and body armour.
"We want anti-tank and anti-aircraft weapons," George Sabra, acting leader of the National Coalition political opposition bloc, told Al-Arabiya television. "We expect to see positive results and genuine military support."
Western governments that predicted months ago that Assad would soon fall now believe that support from Tehran and Hezbollah are giving him the upper hand. But they also worry that sending arms to rebel fighters could empower Sunni Islamist insurgents who have pledged their loyalty to al Qaeda.
While Britain and France have yet to announce their own decisions to start arming the rebels, their diplomats have been making the case that the best way to counter both threats is to beef up support for Idriss' mainstream rebel force.
Strengthening the FSA with money, weapons and ammunition, they argue, would help combat Assad and also provide a counterweight among the rebels to al Qaeda-linked groups.
France in particular has developed good relations with Idriss while providing funds and non-lethal support, and seems eager to send him military aid.
Clinton speaks out
Among those whose comments put pressure on Obama to act was one of his predecessors, Bill Clinton.
"The only question is: now that the Russians, the Iranians and Hezbollah are in there head over heels … should we try to do something to try to slow their gains and rebalance the power so that these rebel groups have a decent chance to prevail," the former president was quoted by newspaper Politico as saying.
Assad's government says its next move will be to recapture Aleppo in the north, Syria's biggest city and commercial hub, which has been divided since last year when advancing rebels seized most of the countryside around it.
Syrian state media have been touting plans for "Northern Storm," a looming campaign to recapture the rebel-held north.
The United Nations, which raised its death toll for the war to 93,000 on Thursday, said it was concerned about the fate of residents if a new offensive is launched.
"All of the reports I'm receiving are of augmentation of resources and forces (for an Aleppo offensive) on the part of the government," U.N. Human Rights Commissioner Navi Pillay told Reuters Television.
Assad's army appears to be massing some troops in its footholds in Aleppo province, particularly in Shi'ite areas such as the enclaves of Nubel and Zahra, although some opposition activists say the government may be exaggerating the extent of its offensive to intimidate rebel supporters.
Activists reported fighting in the area around Aleppo on Thursday, especially near an airport that rebels have been trying to capture. The government has also launched an offensive in Homs, the closest big city to its last victory in Qusair and one of the last major rebel strongholds in the country's centre.
"There was a fourth day of escalations today on the besieged neighbourhoods of Homs' old city. Early in the morning there were two air strikes … followed by artillery and mortar shelling," said Jad, an activist from Homs speaking via Skype.
Ahmed al-Ahmed, an activist in Aleppo, said the government's reinforcements in the north were just a distraction from Homs.
"They've turned the world's attention to watching northern Aleppo and fearing an attack and massacres as happened to our people in Qusair, to get us to forget Homs which is the decisive battle."
Hezbollah's participation has deepened the sectarian character of the war, with Assad, a member of the Alawite offshoot of Shi'ite Islam, backed by Shi'ite Iran and Hezbollah, while Sunni-ruled Arab states and Turkey back the rebels.
The 7th century rift between Sunni and Shi'ite Islam has fuelled violence across the Middle East in recent decades, including the sectarian bloodletting unleashed in Iraq since the 2003 U.S. invasion and the Lebanese civil war of 1975 to 1990.
Leading Sunni Muslim clerics met in Cairo on Thursday and issued a call to jihad against Assad and his allies on Thursday, condemning the conflict as a "war on Islam".
Turkey seeks negotiated end to anti-government protests


Find more SE Asian News courtesy of The Thaiger.

Broke? Find employment in Southeast Asia with JobCute Thailand. Rich? Invest in real estate across Asia with FazWaz Property Group. Even book medical procedures worldwide with MyMediTravel, all powered by DB Ventures.

Australia might keep borders closed throughout 2021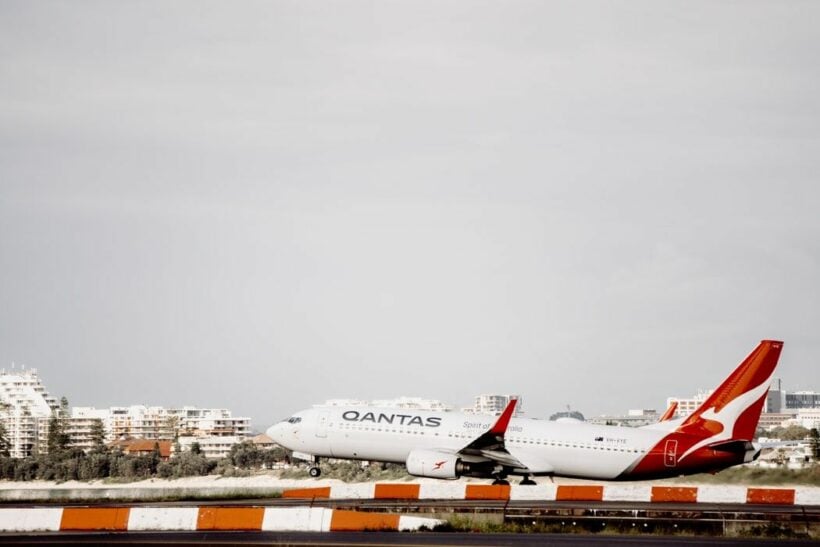 It might be a while until tourists can visit Australia. Borders might not be fully reopen until at least 2022. Australia is rolling out its immunisation program next month, but even if most of the population is vaccinated against Covid-19, the Australian government says it will probably wait to make sure the vaccine prevents the transmission of the virus before fully reopening borders.
Australia's borders are only open for citizens, residents, those with family in Australia and travellers who have been in New Zealand for the previous 14 days. All incoming travellers must quarantine for 14 days unless they come from an area classified as a "green safe travel zone."
There are currently 1,881 active Covid-19 cases in Australia, according to Worldometers. No local Covid-19 cases were reported today. Since the start of the pandemic, Australia has reported more than 22,000 local cases and 909 deaths related to Covid-19.
The state of New South Wales is a main focus for Covid-19 prevention measures at this stage and some neighbouring states have imposed travel restrictions on those from the state. NSW state Premier Gladys Berejiklian floated the idea about allowing venues in the area to ban entry to those who aren't vaccinated against Covid-19.
"Already airlines have indicated that if you're not vaccinated you can't travel overseas and I think that'll be an incentive to a lot of people… We'll also consider whether we allow venues … make up their own rules if they have a business or run a workplace about what they feel is Covid safe."
SOURCE: Aljazeera
Keep in contact with The Thaiger by following our Facebook page.
Never miss out on future posts by following The Thaiger.
Companies pull out from Trump brand after storming of Capitol incident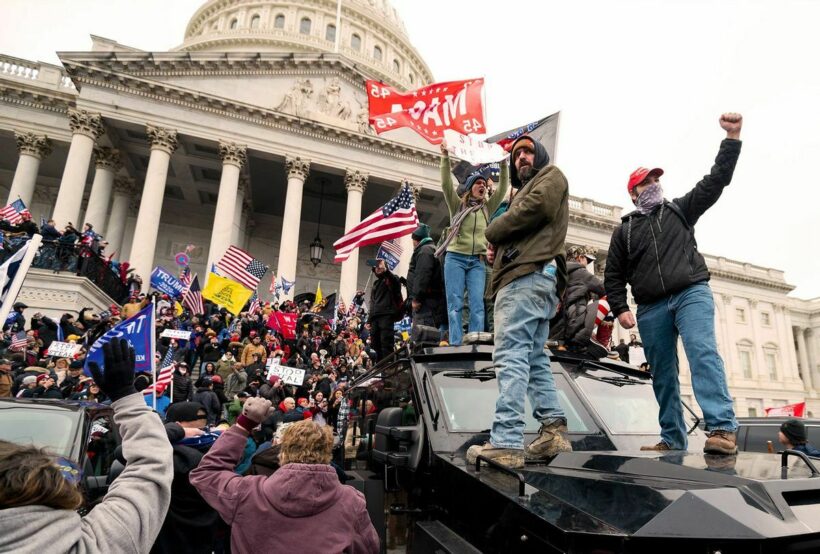 Corporate America is adding its weight in response to the insurgency at the Capitol building on January 6, and are pulling out from any association with the Trump brand after the storming of the capitol incidentwhich economists say will have a profound medium and long-term effect on his business interests. Recently, Signature Bank closed Trump's personal accounts and the PGA of America stopped plans to hold its 2022 championship at Mr. Trump's New Jersey golf course.
Such a parting of ways signals the business community's weariness in being associated with a political figure that has attracted worldwide attention and is indicative of what may happen to the Trump brand. The president's role in the incident, confirmed by his impeachment by the House this week, has gained criticism from the Business Roundtable to the AFL-CIO labour federation.
Michael D'Antonio, the author of a Trump biography, says the capitol incident has been a game-changer for the support of extreme politics.
"Trump's name is really an albatross. He is the most disgraced president in history. This is a person who's synonymous with a mob attacking the US Capitol. I just think this went a step too far."
Other experts like Tim Calkins, a marketing professor at Northwestern University's Kellogg School of Management, say Trump's brand will inevitably suffer long-term.
"Before his term, Trump stood for wealth, success and over-the-top luxury. Now the brand has associations with anti-government views, racism and extremism. This makes the brand fairly toxic."
Deutsche Bank, to which Trump reportedly owes around $400 million, is also planning to stop engaging in business with him. But the president dismissed any business challenges in an October 15 televised event by saying that the $400 million he owed was "a tiny percentage of my net worth."
It appears true that some of Trump's properties have benefitted from his presidency as taxpayer revenue has continuously flowed into his golf courses and clubs where he stays with his family, the secret service and the White House staff.
In fact, CREW estimates that Trump's properties took in over $100 million from more than 500 visits by the president, according to a report in September 2020. But even that business transaction has received widespread criticism as many say Trump should not have mixed politics with his personal businesses.
D'Antonio predicts that Trump may sell current assets to pay off his Deutsche Bank debt, which means there could be fewer to none Trump hotels, golf courses or towers in the next 10 years.
SOURCE: Bangkok Post
Keep in contact with The Thaiger by following our Facebook page.
Never miss out on future posts by following The Thaiger.
Norway adjusts advice after 28 possible vaccine-related deaths of elderly people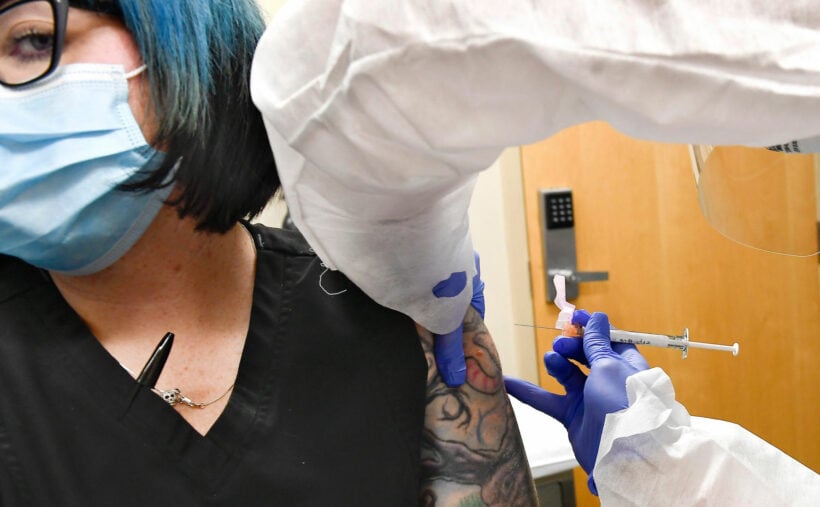 The deaths of 23 elderly people are being investigated after dying a short time of receiving their first Covid-19 vaccine in Norway. Apart from the 23 deaths, medical officials are also reporting several people falling ill after receiving their first dose of the Pfizer-BioNTech Covid-19 vaccine.
At this stage there has been no direct correlation between the people's deaths and inoculation wit the Pfizer vaccine, but medical officials report that 13 out of 23 people who died showed "common side effects of mRNA vaccines" such as "diarrhea, nausea and fever".
mRNA vaccines are a new type of vaccine to protect against infectious diseases. To trigger an immune response, many vaccines put a weakened or inactivated germ into our bodies. Not mRNA vaccines. Instead, they teach our cells how to make a protein—or even just a piece of a protein—that triggers an immune response inside our bodies. That immune response, which produces antibodies, is what protects us from getting infected if the real virus enters our bodies – cdc.gov
The Norwegian Institute of Public Health has taken the action of cautioning against vaccinating elderly people above 80 years of age saying "those with a short life span may not benefit much from the jab".
"For those with the most severe frailty, even relatively mild vaccine side effects can have serious consequences."
"The agency listed fever and nausea as side effects which may have led to the deaths of some frail patients."
Earlier this week, the Public Health authority noted that "any side effects of the vaccine will be outweighed by a reduced risk of becoming seriously ill with Covid-19 for elderly, frail people."
Steinar Madsen, the medical director of the Norwegian Medicines Agency, says that it may be a coincidence, "but we aren't sure".
Pfizer and BioNTech are actively working with the Norwegian authorities to investigate the death.
"The regulator discovered the number of incidents so far is not alarming and in line with expectations."
But experts are of "the strong opinion" that doctors need to exercise caution in vaccinating people in the wake of the deaths of the 23 elderly people. The Norwegian Medicines Agency also reported that 21 women and 8 men reported side effects. Apart from the 23 deaths, 9 people have reported "serious side effects" without fatal outcomes such as "allergic reactions, strong discomfort and severe fever. Seven people reported less serious side effects such as severe pain at the injection site".
Norwegian medical staff had administered at least the first dose of the Pfizer or Moderna coronavirus vaccines to approximately 33,000 people as of the end of December.
Keep in contact with The Thaiger by following our Facebook page.
Never miss out on future posts by following The Thaiger.