Phuket Gazette World News: Two killed in Egypt; UN seeks proof of peacekeeper, rebel talks; Israel, Palestine lay groundwork for peace talks; Pope looks for Vatican reform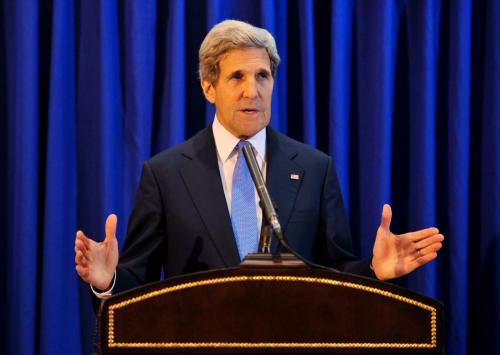 PHUKET MEDIA WATCH
– World news compiled by Gazette editors for Phuket's international community
Two killed in clashes between pro- and anti-Mursi protesters
Reuters/Phuket Gazette
An Egyptian woman and a 13-year-old boy were killed when supporters and opponents of ousted Islamist President Mohamed Mursi clashed in the Nile Delta town of Mansoura, the website of state-run newspaper Al-Ahram said on Saturday.
Thousands of Mursi supporters took to the streets of Egyptian cities on Friday to demand the reinstatement of the Islamist leader who was removed by the army on July 3 after mass protests.
UN asks Rwanda for proof of links between peacekeepers, Hutu rebels
Reuters/Phuket Gazette
UN Secretary-General Ban Ki-moon has asked Rwanda's government for evidence to support its allegation that UN peacekeepers in Congo discussed collaboration with Hutu rebels linked to the 1994 Rwandan genocide, a UN spokesman said on Friday.
In a letter to US Ambassador Rosemary DiCarlo released early this week, Rwandan UN Ambassador Eugene-Richard Gasana said UN intervention brigade commanders in the Democratic Republic of Congo have met with rebels from the Democratic Forces for the Liberation of Rwanda (FDLR).
The FDLR is made up of the remnants of Hutu killers who carried out the 1994 genocide of Tutsis and moderate Hutus in Rwanda.
The letter, which was sent to DiCarlo in her role as this month's president of the UN Security Council, said Rwandan Foreign Minister Louise Mushikiwabo also wrote to Ban about the same matter.
In a letter to Mushikiwabo, Ban "notes with deep concern the allegations that meetings have taken place between senior commanders of the MONUSCO and the Intervention Brigade and the (FDLR)," Ban's spokesman Martin Nesirky told reporters.
The United Nations Organization Stabilization Mission in the Democratic Republic of Congo (MONUSCO) is a 17,000-strong UN peacekeeping force that has been in the mineral-rich eastern DRC for more than a decade.
It is the largest UN peacekeeping force in the world.
The complex conflict has dragged on, with millions of people dying from the violence, famine and disease since the 1990s.
That has led the United Nations to create a new "intervention brigade" – part of the MONUSCO force but assigned the additional task of taking active steps to neutralize armed groups, above all M23 rebels in eastern Congo.
M23 is a Tutsi-dominated movement made up of former Congolese soldiers that has demanded political concessions from President Joseph Kabila's government.
Ban said there was nothing so far to back up the allegations of Rwanda, which also accused MONUSCO and Congo's army of deliberately bombing Rwandan territory on Monday.
"Following initial inquiries within MONUSCO, (Ban) has no reason to believe that senior commanders of the Force Intervention Brigade would meet with the FDLR to discuss matters related to their 'tactical and strategic collaboration'," Ban said in his letter, according to Nesirky.
Nesirky added that it was "important to ensure that these allegations are properly addressed … (and) has thus requested that the Rwandan Government share as soon as possible any concrete evidence it may have to substantiate these claims."
A Rwandan diplomat said Ban's letter was received on Wednesday and that Kigali has not yet responded.
Ban and MONUSCO have also denied UN involvement in any bombing of Rwandan territory.
In its complaints to the United Nations, Rwanda also supported an allegation in the latest report by the UN Group of Experts that units of the Congolese army have been cooperating with the FDLR.
Heavy fighting erupted between the army and the M23 rebels on Sunday some 12 km (7.5 miles) northeast of Goma, ending several weeks of relative calm and reviving memories of an attack in November when the Tutsi-led insurgents briefly seized the city of 1 million people.
Hundreds of people protested in Goma on Thursday against Kabila, accusing him of incompetence in efforts to neutralize rebels who have long plagued the region.
Nesirky said MONUSCO reported on Friday that "the situation remains calm but tense around the city of Goma, in North Kivu province. It (MONUSCO) says that fighting between the Congolese armed forces and the M23 armed group has stopped."
The Congolese government also rejected Rwanda's allegations and again accused it of backing M23 rebels. The U.N. Group of Experts said in their latest report that Rwanda had decreased but not ended support for M23, a charge Kigali dismissed.
Kerry says Israelis, Palestinians laying groundwork for peace talks
Reuters/Phuket Gazette
Israel and the Palestinians have laid the groundwork for resuming peace talks after an almost three-year stalemate, US Secretary of State John Kerry said on Friday, though he cautioned the deal was not final and required more diplomacy.
Kerry, winding up his sixth Middle East brokering mission this year, gave few details. He anticipated Israeli and Palestinian envoys would come to Washington soon for what a US official said would mark the launch of direct negotiations.
"I am pleased to announce that we have reached an agreement that establishes a basis for resuming direct final-status negotiations between the Palestinians and the Israelis," Kerry told reporters in Amman.
"The best way to give these negotiations a chance is to keep them private," he said. "We know that the challenges require some very tough choices in the days ahead. Today, however, I am hopeful."
Peacemaking has ebbed and flowed for two decades, last breaking down in late 2010 over Israel's settlements in the occupied West Bank and East Jerusalem, where, along with the Gaza Strip, Palestinians seek statehood.
The Palestinians, with international backing, have said that state must have borders approximating the territories' boundaries before Israel captured them in the 1967 Middle East War – a demand hard to reconcile with the Jewish state's insistence on keeping swathes of settlements under any eventual peace accord.
Israeli and Palestinian officials welcomed Kerry's announcement cautiously. Both sides face hardline opposition at home to compromise in a stubborn conflict of turf and faith.
"I know that as soon as the negotiations start, they will be complex and not easy," Tzipi Livni, the Israeli cabinet minister in charge of the diplomatic drive, wrote on Facebook. "But I am convinced with all my heart that it is the right thing to do for our future, our security, our economy and the values of Israel."
Wasel Abu Youssef, a senior member of the umbrella Palestine Liberation Organisation, told Reuters: "The announcement today did not mean the return to negotiations. It meant efforts would continue to secure the achievement of Palestinian demands … Israel must recognise the 1967 borders."
Kerry said that Livni and Palestinian negotiator Saeb Erekat could come to Washington "within the next week or so, and a further announcement will be made by all of us at that time".
Asked if that meeting of envoys would be considered the start of negotiations, a US official said: "Yes."
MONTHS OF TALKS
The talks would take months to unfold, an Israeli official told Reuters on condition of anonymity. Such a
— Phuket Gazette Editors

Join the conversation and have your say on Thailand news published on The Thaiger.
Thaiger Talk is our new Thaiger Community where you can join the discussion on everything happening in Thailand right now.
Please note that articles are not posted to the forum instantly and can take up to 20 min before being visible. Click for more information and the Thaiger Talk Guidelines.