Trang Moon Festival 2018 – cultural shows, food stalls, contests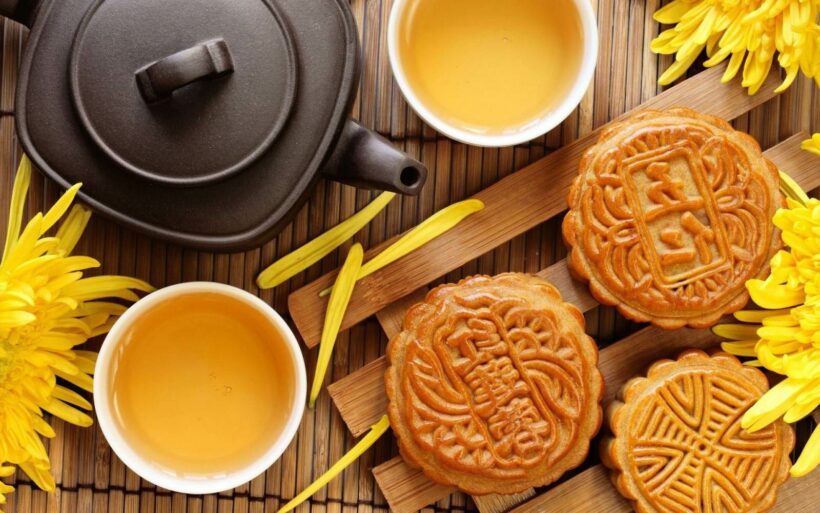 The 'Trang Moon Festival' has long been observed by Chinese people in Thung Yao in Trang province's Palian district. The 2018 Trang Moon Festival is scheduled for September 22-24.
Through the staging of this traditional festival, the Chinese commemorate the fight for their nation against the Mongols. Trang province was one of Thailand's trading ports and trade with the Chinese was frequent. Many Chinese subsequently made Trang their home.
Highlights of the three-day 'Trang Moon Festival 2018' include Chinese food stalls, cultural performances, an antique exhibition, moon princess contest, ancient dessert making demonstrations, Thung Yao sweet tea tasting and an altar decorating contest.
Each year a beautiful altar is set up for the festival, to give thanks to the moon.
A southern province on the coast of the Andaman sea, Trang is known for its picturesque attractions which offer visitors plenty of sightseeing opportunities and unique Thai local experiences in and around the 'Trang Moon Festival 2018'. These include Morakot Cave, Khao Kob Cave, Peninsular Botanic Garden, Pak Meng Beach, Chan Chala Night Market, Sivalai Beach and Hat Chao Mai National Park. The province is also well known for its gastronomic delights and is a hotspot for foodies regardless of the season.
For more information, contact the TAT Trang Office
Telephone: +66 (0) 7521 5867; +66 (0) 7521 1058; +66 (0) 7521 1085
E-mail: [email protected]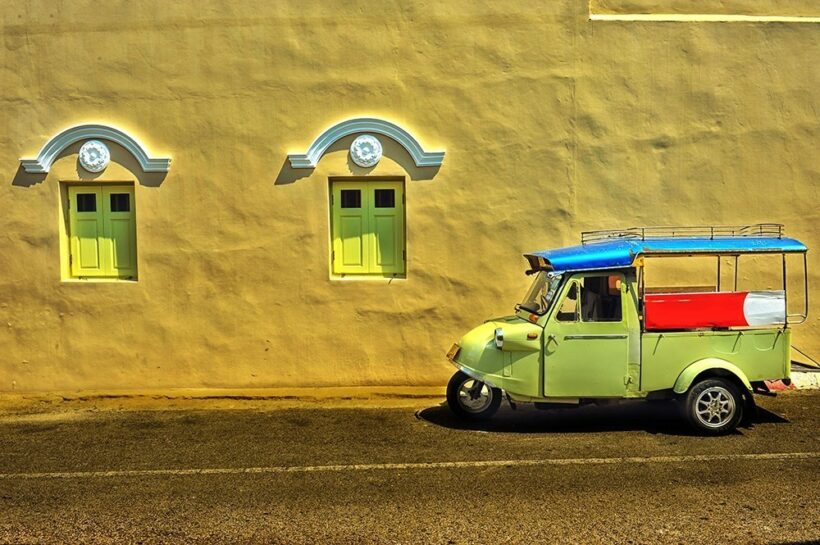 Looking to jettison some items before jetsetting away or chartering a yacht? Look no further than Thaiger Classifieds where you can find and post items, work, property and more for free. Be sure to check out YonderTours for things to do in Thailand and tours across the country.

Read more headlines, reports & breaking news in South Thailand. Or catch up on your Thailand news.
Boat carrying a Bangkok school group sinks at Koh Tao pier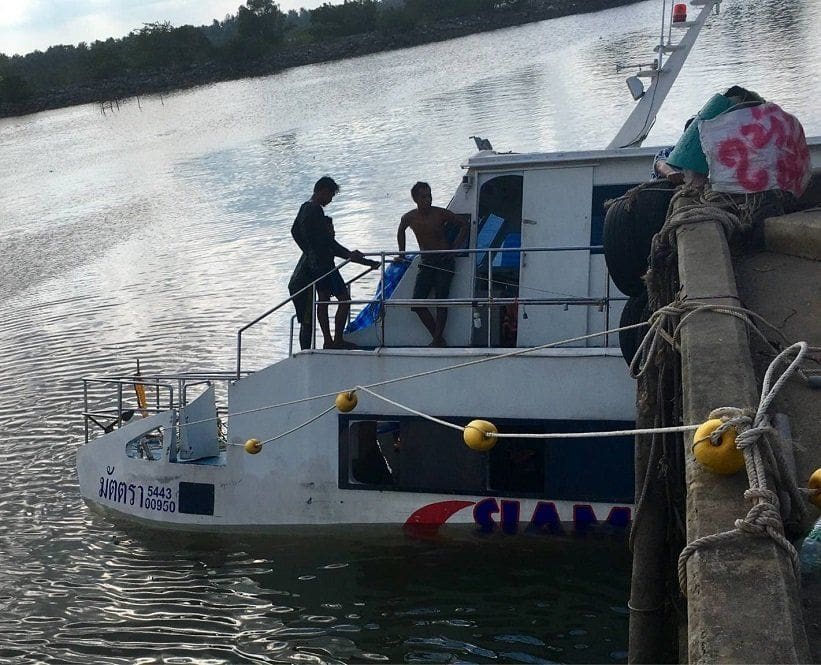 A boat carrying up to 40 schoolchildren has sunk after hitting underwater rocks next to a pier in Koh Tao last Monday. Koh Tao is a popular diving destination island in the Gulf of Thailand, north of Koh Samui.
The vessel "Mattha" was carrying around 50 people, including the group from a school in Bangkok on a snorkelling day trip  around the nearby islands. But when the boat returned later in the day, the tide was out and it hit rocks around the Songserm Pier on Koh Tao.
The rocks punctured a hole in the boat causing it to start sinking. Around 50 people including pupils, teachers and the boat's crew fled as the boat started sinking and lurching to startboard .
The vessel was operated by Siam Catamaran Tours.
A police source said the children were "very fortunate" to get off the boat without injury.
"They were lucky that they were at the pier and they got off quickly. Boats should all have systems to detect the depth of the water so questions need to be asked about why the boat sank in what is a busy pier used every day."
SOURCE: Viral Press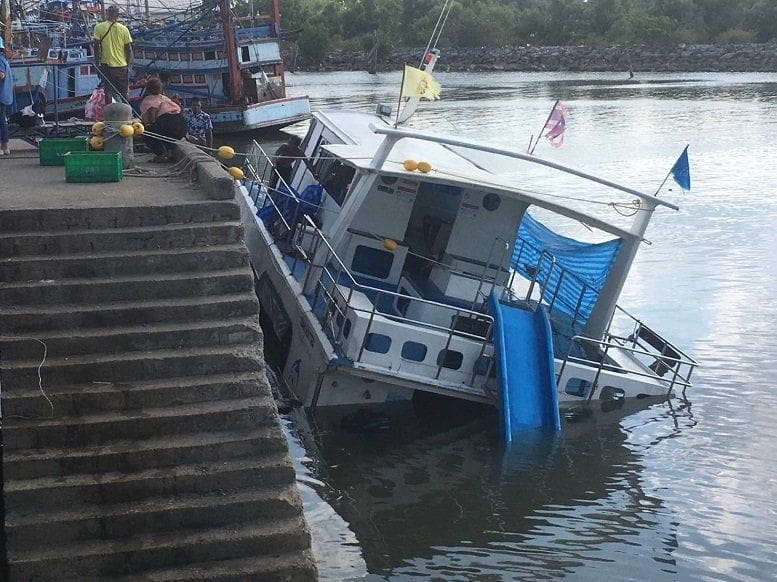 Five metre king cobra caught in Trang – VIDEO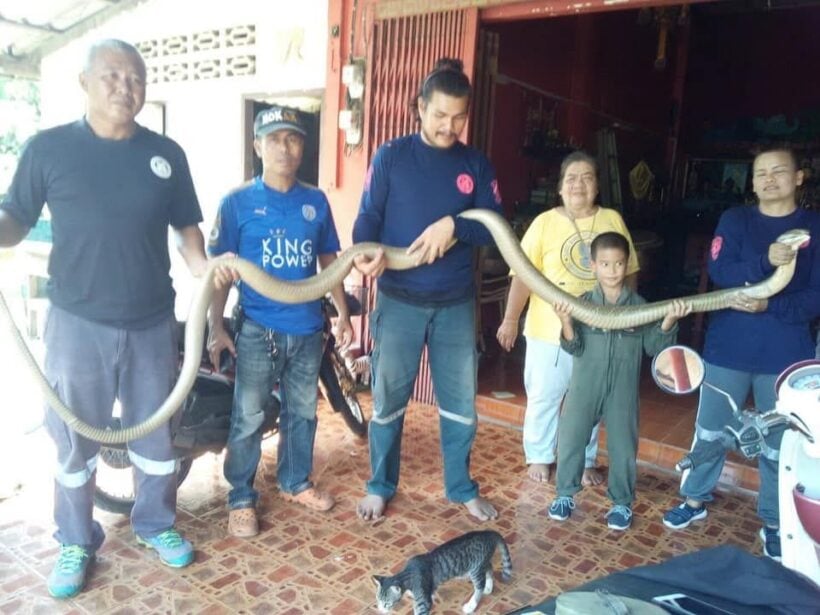 PHOTOS/VIDEO: Trang DDPM (Kantang) / Rak Trang News / Maetee Mueangkaew
A five metre king cobra has been caught in Trang, in southern Thailand, yesterday.
74 year old Amphon Srisombat, a resident at a house in Kantang district, Trang, called staff at the Department of Disaster Prevention and Mitigation to explain that the king cobra was inside her house.
A DDPM crew took a short time to catch the king cobra saying that it wasn't 'fierce' and was easily caught. The king cobra weighed about 10 kilograms. The cobra will be released back to a forest away from suburban areas.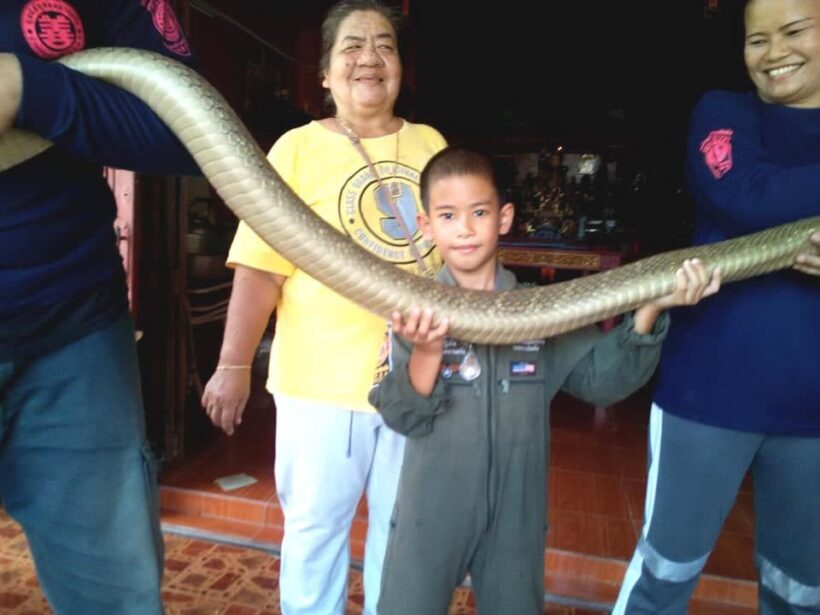 Chumpon plantation owner faces accusations of child sex abuse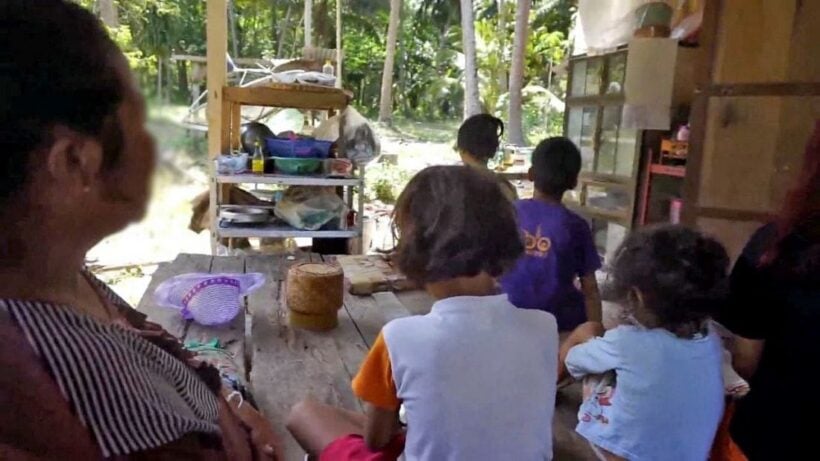 "Jan said 'Surin' often took her daughter to his home. When the girl was seven years old, however, it was revealed that 'Surin' had allegedly molested or raped her over the previous five years."
In the latest in a string of serious child abuse cases, relatives of the alleged victims, in this case three girls aged 6, 10 and 14 and a 9 year old boy from the same family, fear they won't get justice.
The male suspect, allegedly the head of a rubber plantation in Chumphon's Lang Suan district, is now on bail and is accused of threatening the family.
The 14 year old victim's 52 year old mother Jan (not her real name) also claimed that the 50 year old suspect – identified only as 'Surin' – has threatened her family after he was was earlier arrested for allegedly raping and sexually molesting the children over a number of years, but later was released on bail.
Chumphon police chief Pol Maj General Sajarat Saksilpchai, said he had instructed the case investigator to proceed with legal action against the suspect for the alleged victim intimidation and to gather tighter evidence to prosecute him for the alleged sex crimes.
Jan said that she, her husband and their teenage son and two-year-old daughter, moved from Sakhon Nakhon in 2007 to find rubber tapping jobs in Sawi district. They got to know plantation owner Surin who was kind to the family and invited them to build a shack on his land in tambon Bang Maphrao of Lang Suan district, she said.
Jan said Surin often took her daughter to his home. When the girl was seven years old, however, it was revealed that Surin had allegedly molested or raped her over the previous five years.
Jan said that Surin then offered 20,000 baht to hide the scandal and she accepted as her family lived on Surin's land and she tried to block Surin from taking advantage of the girl again.
The girl claimed, however, that she continued to be a target of Surin's alleged sexual advances.
In February this year, Jan said she found out that her 9 year old nephew had allegedly been raped and her two grand-daughters had allegedly avoided Surin's sexual advances on multiple occasions.
Because of the latest incidents, Jan said she filed a police complaint. She said a medical examination of all four children backed her allegations. She said her family has now moved out of the area to stay on another community leader's land.
Jan claimed that she decided to come forwards to tell the story to Thai journalists this week because Surin allegedly had some men, driving in a van, shown the four children's photos to the villagers in her new neighborhood earlier this week, as to ask for a direction to the family's new home – which was a threatening gesture that made the family worried they might not get justice.
SOURCE: The Nation