South
Surat Thani oyster farmstay burns down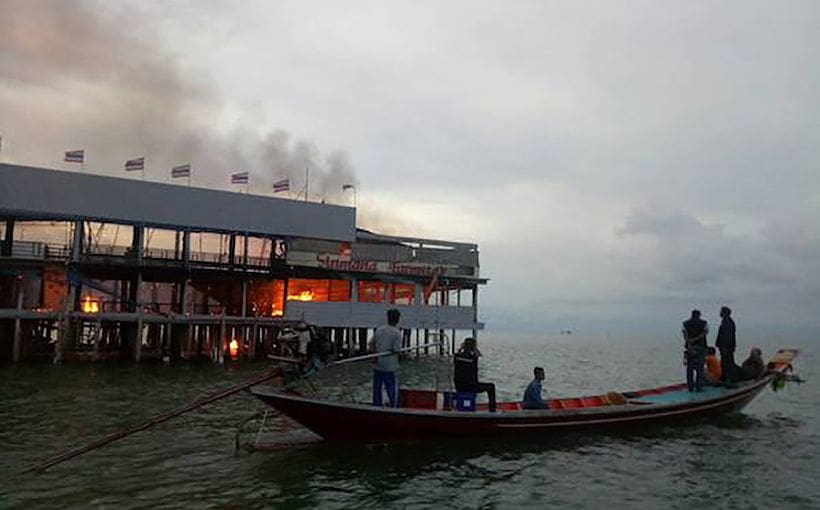 PHOTO: Daily News
The Sinmana Farmstay oyster farm and resort has burned down after staff unwittingly sprayed the entire property with an accelerant to keep away mosquitos on Friday.
Sinmana Farmstay is located in the Kanchanadit District, Surat Thani, and was popular with tour groups who stay at the resort and caught oysters during their trip there.
According to staff at the resort, ahead of the arrival of a large tour group this weekend, staff created a blend of oil and diesel and sprayed it all over the property believing it would stop mosquitoes from bothering guests. Whether it was a good solution for keeping away mosquitoes couldn't be tested as the concoction proved to be a potent fire accelerant instead.
Police say a spark ignited the fuel with the blaze spreading rapidly throughout the resort at around 5pm on Friday. Fire crews battled for three hours to put out the blaze which is estimated to have caused more than 10 million baht in damage.
No one was injured in the fire.
Meanwhile, Daily News are reporting that officials have been investigating claims of encroachment that the resort may have been illegally constructed. The claims have been made by local fisherman who say they had been unable to make a living because of the location of the resort in the water.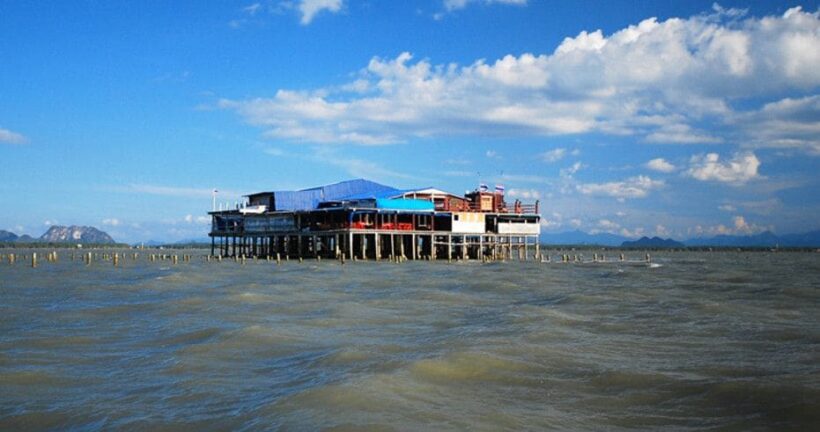 Sinmana Farmstay, before the fire
SOURCE: Banmuang, Daily News