Small guest-houses and hotels closing down across Chiang Mai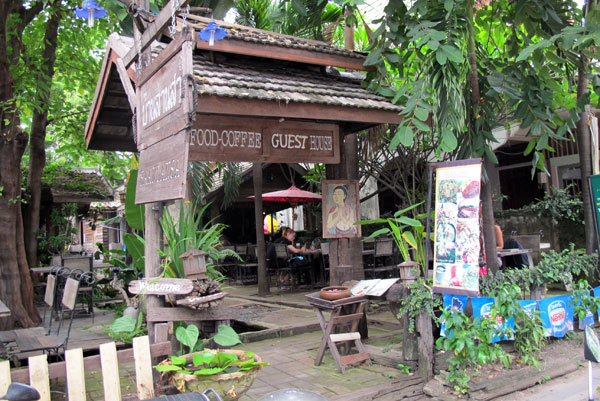 Hotels, from small to medium size, are closing down across Chaing Mai following recent crackdowns and enforcement of the Hotel Act. Similar crackdowns are underway across the country this week, notably in Krabi as well. About 100 protesters have staged protests outside City Hall demanding that their issues be raised with the Tourism Ministry and the Thai PM.
Small and medium hotel owners say they have no other choice that to protest at the City Hall.
One of the protester's signs said… "For 13 years we have paid tax on this hotel, but now we are illegal. This is what we get."
Operators are also calling on authorities to designate Chiang Mai City as a 'Special Economic Zone' for Tourism and legalise them as an alternative to make them comply with the Hotel Act.
Since June 7 a large number of guesthouses and smaller accommodation providers around the city have been closing down. Amnard Duangsing, owner of a small guesthouse, told CityNews that police have been relentlessly enforcing the Hotel Act, forcing many entrepreneurs to shut down their businesses.
"We're incapable of meeting the strict rules and regulations that are aimed at large, multinational hotels."
ChiangMaiCityLife.com reports that a network of accommodation service entrepreneurs who already filed a petition last month to Lawyers Council Under the Royal Patronage, Chiang Mai Office, are now planning to file another request to several authorities including the Prime Minister Office, Ministry of Interior, Ministry of Tourism and Sports and to the governor of Chiang Mai via the Damrongdhama Centre to postpone the enforcement and seek a solution.
Another of the small guesthouse owners, forced to shutdown, gave an example of one of one of the rules that were, in many cases, impossible to comply with. He said that the rules that requires every accommodation business to have at least 15% green space, but as small business operators in a dense town, there is hardly any space left, with many guest houses using town houses that have almost no green space whatsoever.
The operator said it was costly to renovate properties to meet standards, including 30 per cent green space and fire exits – and there was no guarantee that the improved facilities would get the state's seal of approval anyway.
Many of the protesters remarked that having one Act covering all accommodation from 300 room hotels down to small guesthouses, was too restrictive and that the Act needed to be brought up to date to reflect the smaller hotels and guesthouses as well as the large multinational brands.
SOURCE: ChiangMaiCityLife.com
Keep in contact with The Thaiger by following our
Facebook page
.
Never miss out on future posts by
following The Thaiger
.
Phuket, Chiang Mai, Chachoengsao join UNESCO's learning cities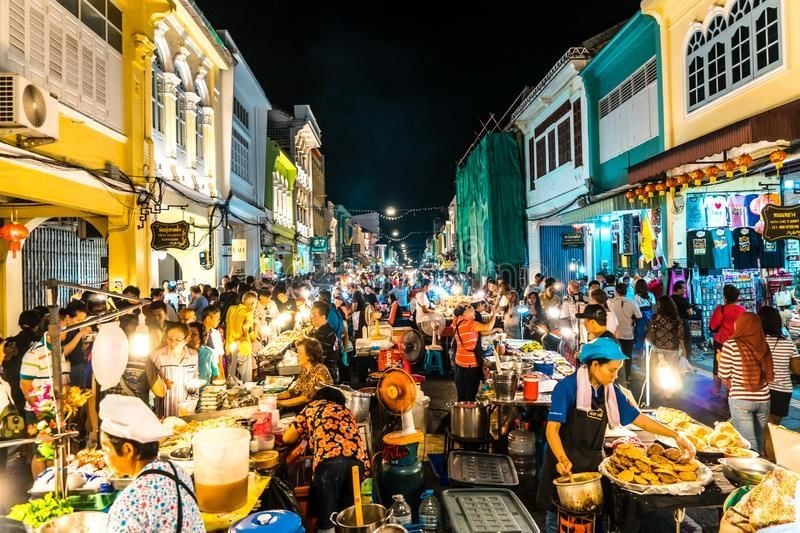 3 cities in Thailand recently joined UNESCO's membership of so called "learning cities" which are said to promote "lifelong learning" and sustainable development. Chachoengsao, Chiang Mai and Phuket joined the UNESCO's Global Network of Learning Cities. Altogether, 55 cities from 27 countries, adding up to 230 cities in 64 countries around the world, according to UNESCO.
"These cities are outstanding examples of how lifelong learning can become a reality at local level. They have proven that effective lifelong learning policies and practices can support the development of inclusive, safe, resilient and sustainable cities and contribute to the 2030 Agenda."
The UNESCO Institute for Lifelong Learning David Atchoarena says the recent new members have shown that they can make "lifelong learning a reality," even after enduring the pandemic.
"With unprecedented urgency, the Covid-19-19 pandemic has underlined the necessity to build more resilient education systems for the future. With more than half of humanity living in urban areas, cities must be at the centre of this undertaking."
David says he hopes it will inspire other cities in Thailand to follow.
"I very much hope that we will see many other cities from Thailand joining the network and working on providing lifelong learning opportunities for all to ensure a sustainable and peaceful future."
The mayor of Chachoengsao, Kolayuth Chaisang, says his goal is to provide "effective education, thoroughly and equally to all citizens." According to the Bangkok Post, the city is a key urban centre both economically and culturally.
The mayor of Chiang Mai, Tussanai Buranupakorn, says he wants to revitalise the city, while also maintaining the cultural significance. The city has a number of educational institutes, which goes along with UNESCO's learning city principles.
Phuket is a hub of sustainable creativity, according to the Bangkok Post. The mayor of Phuket, Somjai Suwansupana, says he wants to preserve the city's "identity, local wisdom assets and the charm of our multiculturalism."
SOURCES: UNESCO |Bangkok Post
Keep in contact with The Thaiger by following our
Facebook page
.
Never miss out on future posts by
following The Thaiger
.
Heavy rain across the country this weekend – local forecasts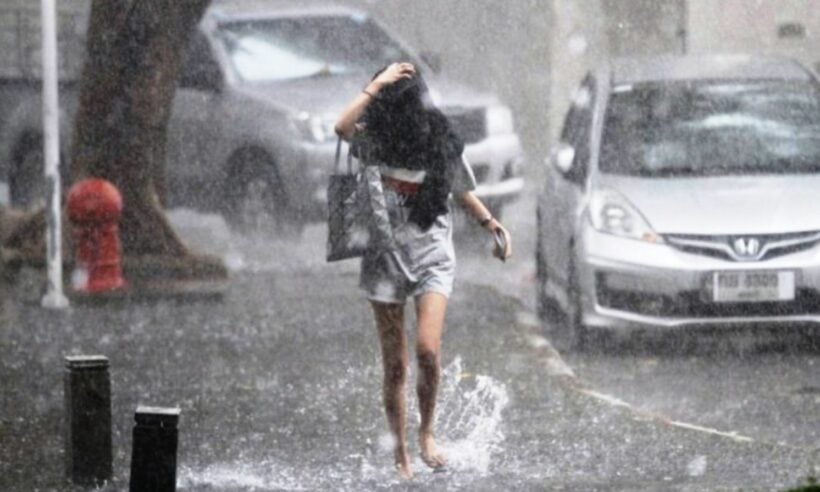 Heavy rain is expected across much of Thailand over the next few days, mostly as a result of the intensity of a tropical storm crossing into Vietnam today, 'Noul', from the South China Sea. The low pressure cell will help intensify the effects of the south west monsoon too. But the remnants of the storm won't "slam" into Northern Thailand as one news site claimed – rather it will be a lot of rain and increased winds. The storm is expected to cross into Thailand around the Mukdahan province some time early tomorrow,
Around the country, Saturday will be the worst with rains easing during Sunday. Thailand north east 'Isaan' provinces will be the worst affected as they are in the direct track of the storm as it crosses Vietnam, into Laos, and then crossing Thailand's borders in the upper north east in the early hours of tomorrow morning.
Whilst tropical storm 'Noul' has been packing winds from 80 – 120 kilometres per hour as it reaches the central Vietnam coast areas, including popular tourist locations like Da Nang and Hoi An, the storm will continue to dissipate as it moves inland. The storm has been tracking across the South China Sea this week, gathering strength, in a west northwesterly direction.
Residents in the coastal town of Hoi An report that it rained continuously last night, with strong winds, and that they expect widespread flooding to be reported during the day.
The forecast for heavy rain in Bangkok will probably dampen some of the enthusiasm for tomorrow's anti-government rally to be held in and around the Thammasat University Tha Prachan campus.
Here are the forecasts for Saturday and Sunday around the country…
Bangkok

Phuket

Chiang Mai

Pattaya

Khon Kaen

Koh Samui

Read more about Thailand's annual monsoons HERE.
SOURCE: weather.com
Keep in contact with The Thaiger by following our
Facebook page
.
Never miss out on future posts by
following The Thaiger
.
Loan sharks allegedly threatened 8 year old boy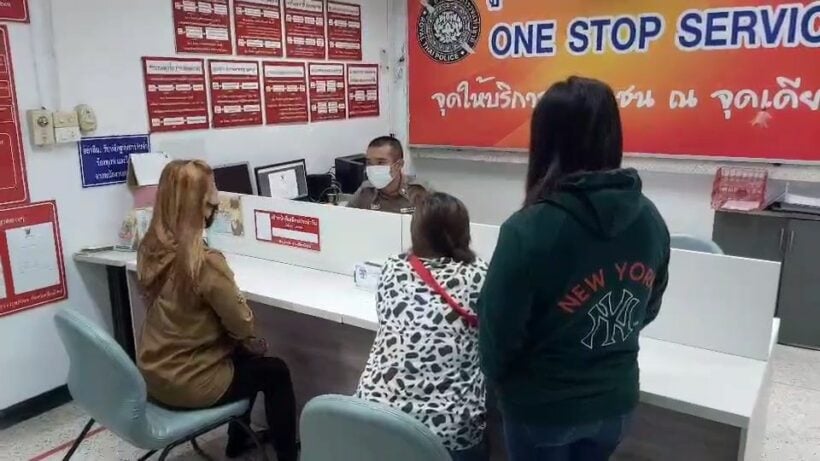 Police are trying to track down 2 men who allegedly trespassed inside someone's home in Chiang Mai and threatened an 8 year old boy, claiming his mother owes them money.
The boy was home alone when the alleged loan sharks parked their black truck and entered the house looking for the mother. When they saw she wasn't home, they allegedly threatened the child, saying… "Take care of your mom, she might die before she pays off her debt."
The boy's mother, 43 year old Saithong filed a report with police, saying that she was scared something might happen to her or her children. Thai media says the family is "shocked" and "scared."
Officers from both the Hod Police Station and Jom Thong Police Station are investigating. Police say the threat violates Thailand's Child Protection Act. If they find the men who made the threat, police say they will arrest them.
Police are asking the public to report any threats made by loan sharks.
SOURCE: Thai Residents
Keep in contact with The Thaiger by following our
Facebook page
.
Never miss out on future posts by
following The Thaiger
.