Koh Samui
The monthly Full Moon Party still popular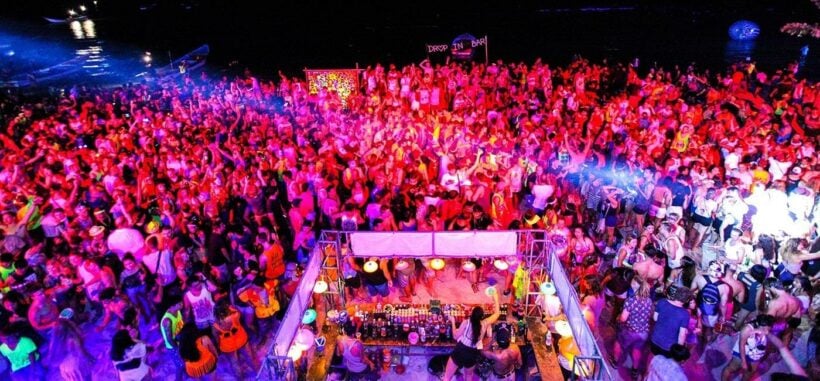 PHOTO: RTW Backpackers
More than 10,000 foreign tourists joined the Full Moon Party on Koh Pha-Ngan last night (Sunday) and under the watchful eye of security officials.
Pha-Ngan district chief Krirkkrai Songthani sent 120 troops, police and Interior Ministry officials to the Haad Rin Beach to maintain security and safety during the party.
Krirkkrai said the beach was crowed with partygoers and he had deployed the officials to prevent crime and drug abuse.
Haad Rin has been famous, or infamous, for the monthly Full Moon Party celebrations for decades but the parties had become notorious for drug and alcohol abuse. Tourists reportedly liked to eat "magic mushrooms", a kind of fungus with hallucinatory effects, and regularly drank all night before passing out on the beach. Clinics and hospitals were often full of exhausted and hung-over tourists the following day.
Tourists danced to the blaring music as security officers patrolled the beach early into Monday morning. Krirkkrai said the large turnout showed that foreign tourists had regained confidence and were returning to both Koh Pha-Ngan and Koh Tao. He said officials have measures in place to ensure the safety of visitors and hoped they would return to visit the two islands.
SOURCE: The Nation