Who dares stamp out the practice of child marriage in southern Thailand?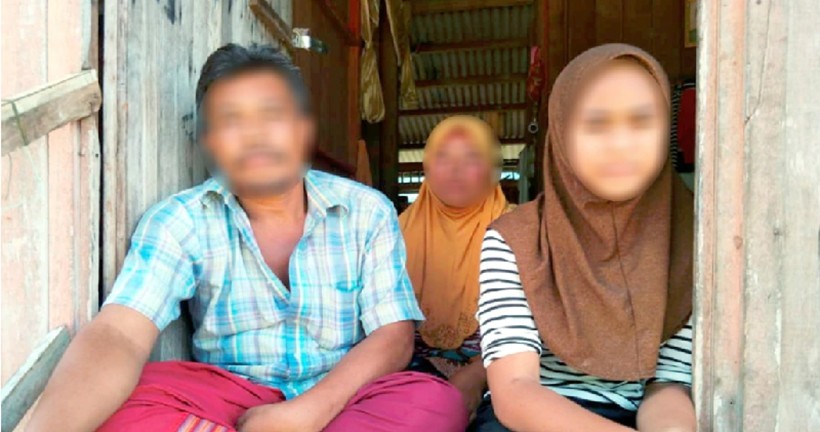 When an 11 year old married a 41 year old at a mosque near the Golok river on the border between Thailand and Malaysia, no locals thought much of it. Child brides are legal in Malaysia, if Islamic sharia law grants approval for the marriage. The 11 year old was the 41 year old Malaysian's third wife.
At the time the 'marriage' caused a national outcry in Malay media and was discussed, at length, in the Malaysian Parliament with calls for further protection of the young and better scrutiny of particular cases by the country's Sharia courts.
Across the border not much has been said, officially, whilst Thai social media went into melt-down over the Malaysian's marriage with the Thai 11 year old girl.
Under Thailand's strict child protection laws, updated in 2003, no one under the age of 17 are permitted to marry. Sex with a minor remains a prosecutable offence. But these laws are often ignored or abused in Thailand's southern provinces Yala, Narathiwat and Pattani. Legal loopholes and the desire not to inflame the delicate political situation in the 'restive south' have largely kept police and officials out of such arrangements which locals describe as 'common'.
Muslim communities are allowed to apply Islamic law to family matters and, in some cases, 'bend' the rules from time to time, made easier when Thai officials are eager to maintain community peace at all costs. That cost is often at the expense of a young Thai girl's virginity and future prospects.
Off course there is often a lucrative dowry involved which provides further inducement for poor Thai families to give up their children to such arrangements.
Marriage brokers in northern Malaysia are busy hooking up mature Malay men with underage Thai girls as their second or third marriage. Whilst the legal framework in Malaysia makes such unions more complicated, in southern Thailand the tense geo-political situation ensures Thai officials look the other way to avoid inflaming the situation or making a cross-border issue over the arrangements. In most cases the unions are 'blessed' by the Thai families and their young girls head back over the Malaysian border to live with the family, often in a polygamous relationship.
The business of marrying these unlikely couples is also a booming business for southern Thai Imans who are able to charge at least four times the going 'local' rate when the Malaysian men come over the border to marry their Thai child brides. The high fees also assist in keeping prying eyes out of the 'marriage business'.
So who's 'talking' about it in Thailand? Imans? Government officials? Police? All remain silent whilst the practice continues, with the practice flying under the southern radar. The Thai Muslim families permit their children to marry and the Malay men keep coming over the border to find an easy way of getting a young wife.
Thailand's conquest of the 'Sultanate of Patani' over 100 years ago is still at issue. A formal separatist movement grew in Thailand's three southern provinces during the 1950s but has since flared into a bloody civil war where between 6-7,000 lives have been lost in a bitter insurgency; mostly civilians caught in the crossfire of fighting between insurgents, Thai soldiers and police. Weekly, there are still bombings and shootings in the three southern provinces.
All this bodes well for the border town of Sungai Golok where Malay men cross nightly for some Thai 'happiness' which includes drinking alcohol and the pleasures of the flesh – both frowned upon on the other side of the river. It's in this rollicking border town where negotiations continue and arrangements are made for hooking up a child bride.
For Thailand, the less additional friction officials and police can add to the dangerous but delicate situation, the better. It's a lot easier to turn a blind eye to 'family matters' such as child marriage rather than risk the situation boiling over into further violence. Anything involving 'religious matters' are seen as a no-go area for many Thais, especially in the South.
Meanwhile, quoted in the New Straits Times, the 41 year old Malaysian whole married the Thai 11 year old girl is adamant he won't relinquish his new wife. The paper reports…
"Although many people are against this marriage, I will not succumb to the pressure and let Ayu (not her real name) go.
"Our marriage is permissible in Islam, even though it is against the law," said the 41 year old man who married an 11 year old girl, identified only as 'Ayu' when commenting on his marriage with his third wife.
Hoping that the issue will not be prolonged, the father of six said all he wanted now is to lead a normal life with his family.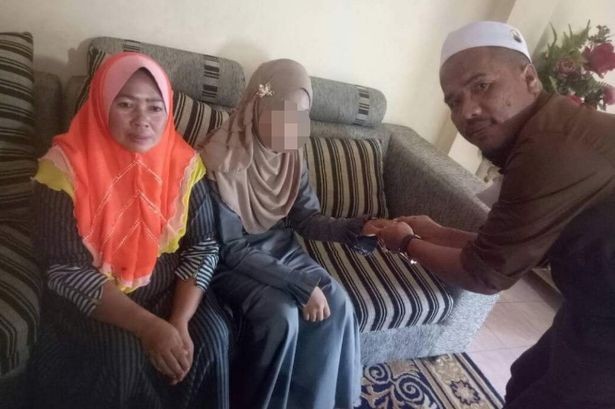 SOURCES: New Straits Times, The Guardian
Keep in contact with The Thaiger by following our
Facebook page
.
Never miss out on future posts by
following The Thaiger
.


Find more SE Asian News courtesy of The Thaiger.

Broke? Find employment in Southeast Asia with JobCute Thailand. Rich? Invest in real estate across Asia with FazWaz Property Group. Even book medical procedures worldwide with MyMediTravel, all powered by DB Ventures.

Phuket officials concerned about virus risk from undocumented migrant workers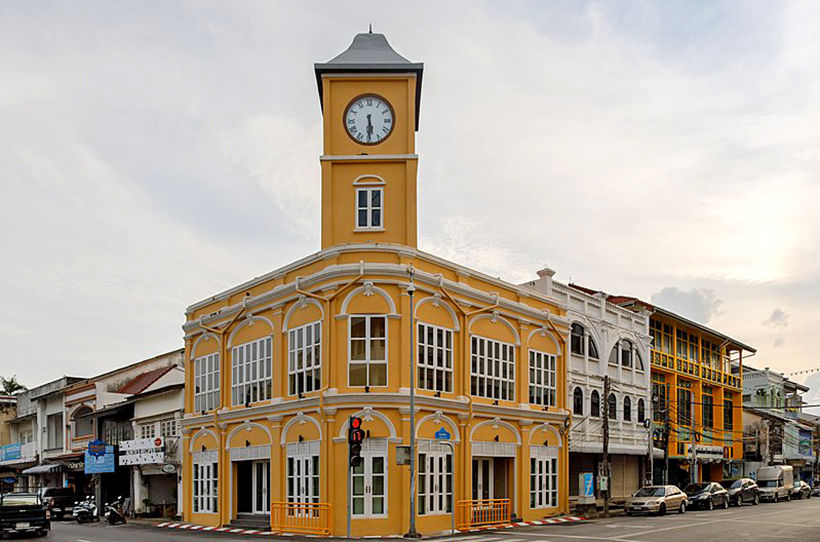 The discovery that 3 Thai nationals infected with Covid-19 returned from Myanmar and bypassed health checks and quarantine, has officials in Phuket on high alert. Over the weekend, it was discovered that a 29 year old Thai woman had illegally crossed from Myanmar and subsequently tested positive for Covid-19 after admitting herself to a Chiang Mai hospital. 2 other women who worked with her have also tested positive for the virus.
Phuket's deputy governor, Pichet Panapong, says news of the 3 infected Thai women who managed to enter Thailand without undergoing any health checks or mandatory quarantine, has officials on the southern island worried. He adds that local authorities are monitoring Burmese workers, calling on them to follow disease control measures if returning to Phuket from Myanmar. (It would appear he missed the bit about the 3 infected women being Thai, not Burmese)
In a report in the Bangkok Post, Pichet says officials are considering setting up a quarantine facility for any migrant workers already in Phuket illegally, adding that of the 59,900 registered migrant workers on the island, 80% are Burmese. The Thailand/Myanmar border is longer than 2,000 kilometres with hundreds of official and "natural" border crossings.
"People can also act as eyes and ears for the authorities. If they find something suspicious in their communities, they should alert immigration police or local police."
Phuket has 21 alternative quarantine properties, offering over 2,500 rooms in total, but arrival numbers are low. It's understood that only 11 people have applied to enter Phuket in the period December 4 – 12, and so far, only a single application has been received for January. There are currently 726 people in local quarantine, 20 in alternative local quarantine, and 4 people carrying out yacht quarantine. Since Phuket agreed to receive foreign-registered yachts, 6 vessels have entered its waters, with all passengers and crew carrying out quarantine on board, 6 kilometres from shore.
Pichet says that, at a meeting of the communicable disease control committee, the Thai Yachting Business Association submitted a proposal to manage cruise ships, and officials have also received a request to extend the opening hours of shopping malls over the New Year holiday.
SOURCE: Bangkok Post
Keep in contact with The Thaiger by following our
Facebook page
.
Never miss out on future posts by
following The Thaiger
.
2 more cases identified in the northern Thailand Covid-19 mini outbreak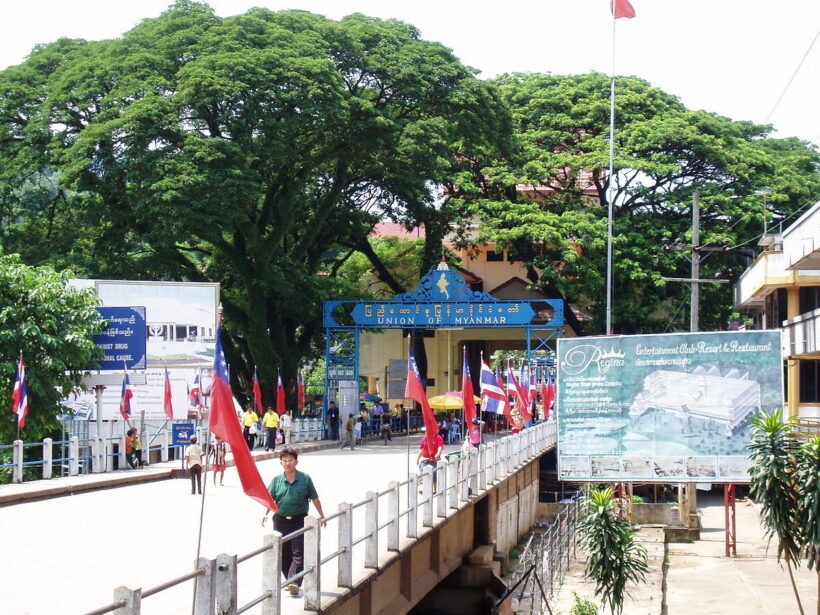 2 more people have been confirmed as infected with Covid-19in the current mini-outbreak in Northern Thailand. In this case both women had crossed the Thai/Myanmar border and worked at the same bar in Myanmar as the original patient, feared to be a potential super-spreader. The 29 year old is now being treated at a hospital in Chiang Mai.
Chiang Rai public health officials report that the women, aged 23 and 26, illegally crossed the Burmese border at Mae Sai district, Chiang Rai, from Tachileik, a border town on the Burmese side of the border, last Thursday night.
All 3 went to work in Tachileik last month, but returned to Thailand after Burmese health authorities imposed a curfew from midnight to 4am. There has been between 1,300 and 1,700 cases announced each day over the past week in Myanmar.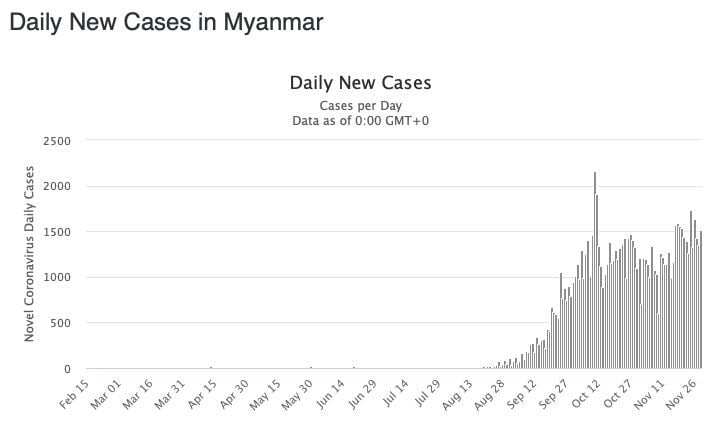 Thai public health officials say the new cases in Chiang Rai didn't visit other public places, but stayed in a local hotel and ordered in food on delivery apps.
"We are less worried about the situation in Chiang Rai because they did not go out," he said.
One of Patient Zero's friends, the 26 year old, decided to get tested on Saturday after the news of her friend's positive test result. Authorities then ordered her 23 year old friend to have a test as well. Both tested positive to Covid-19. Another 4 people have since been identified as "high risk" and are all being tested today. When added to the food delivery and hotel staff, the amount of people considered "at risk" could be up to 30.
Meanwhile, the Pattaya Mail is reporting that 2 of the women were arrested in Mae Sai and another 2 were arrested on a bus headed to Pattaya, via Bangkok.
Authorities say they will ramp up the border patrols but expect to see more infections coming from the original case in the next few days. Thailand's border with Myanmar is more than 2,000 kilometres long, mostly inaccessible mountainous or forest terrain.
SOURCE: Bangkok Post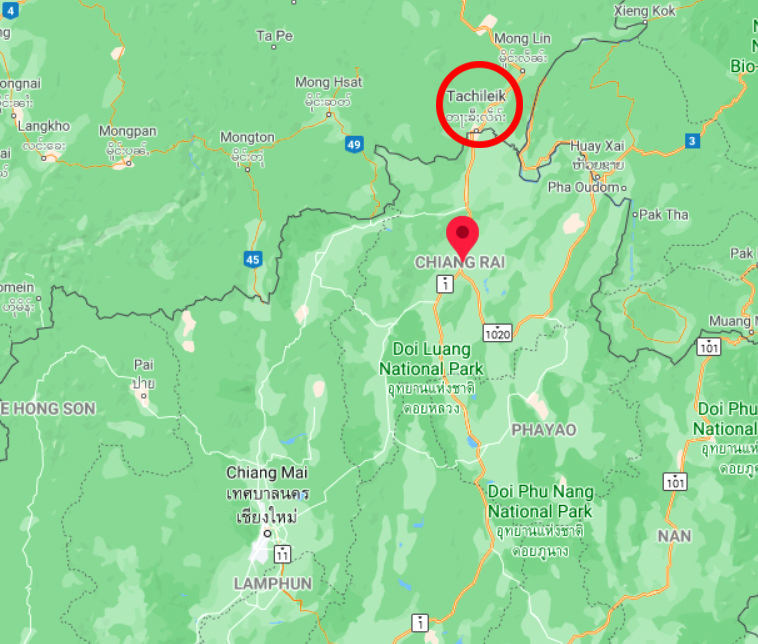 Keep in contact with The Thaiger by following our
Facebook page
.
Never miss out on future posts by
following The Thaiger
.
Technical issues force Singapore aircraft to land on Malaysian highway – VIDEO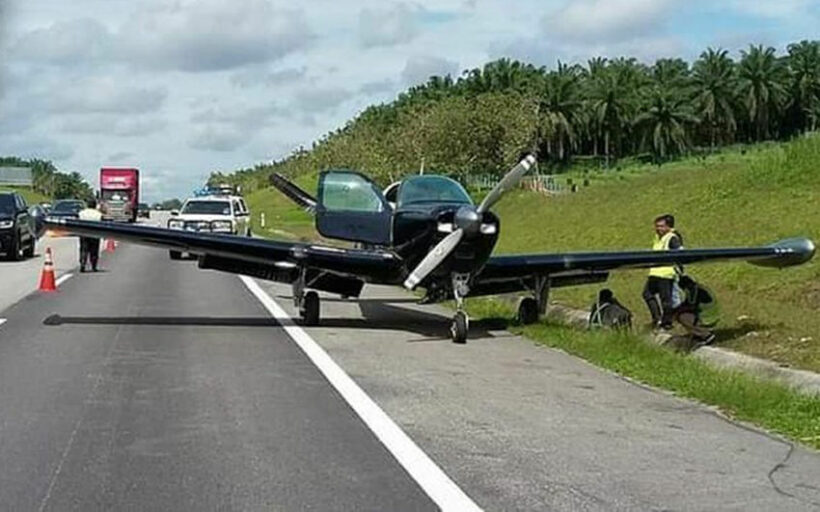 A single-engine prop plane from Singapore has been forced to make an emergency landing on a Malaysian highway due to technical difficulties. A report in Coconuts says the aircraft touched down on the hard shoulder of a highway in Johor, as cars sped past. The 2 pilots on board are believed to be in stable condition.
Chester Voo, CEO of Malaysia's aviation authority, says an investigation has been launched to determine what went wrong with the plane, which has now been removed.
"Search and rescue teams have completed all required tasks. The investigation will be conducted by the Air Accident Investigation Bureau under the Ministry of Transport, Malaysia."
It's understood the plane left Seletar Airport in Singapore and was flying to Melaka when the pilots contacted Air Traffic Control at Johor, requesting permission to land at Senai International Airport, due to technical problems. However, Voo says the aircraft did not make it to the airport before it had to land on the highway.
Meanwhile, Thomas Ong from Premier Aero Singapore, who provide services at Seletar Airport, says his company provided immigration assistance to one of the pilots prior to departure, but doesn't know what happened to cause the emergency landing.
"We only assisted Dr Yang in immigration formalities with the Seletar Airport Authority for his arrival and departure."
SOURCE: Coconuts
Keep in contact with The Thaiger by following our
Facebook page
.
Never miss out on future posts by
following The Thaiger
.