Who dares stamp out the practice of child marriage in southern Thailand?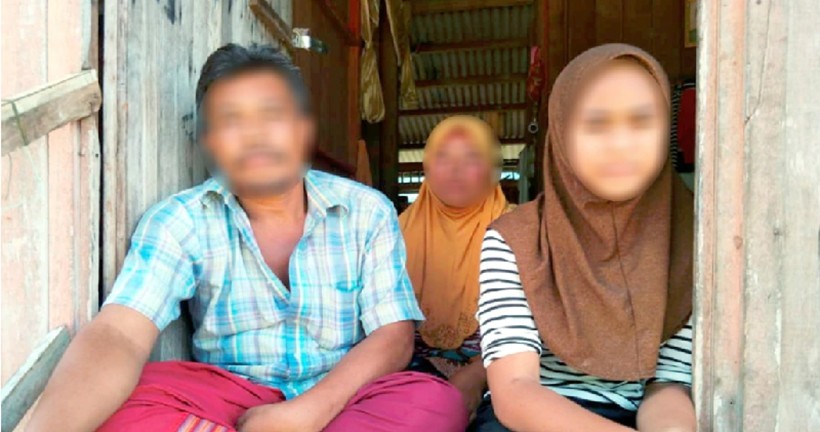 When an 11 year old married a 41 year old at a mosque near the Golok river on the border between Thailand and Malaysia, no locals thought much of it. Child brides are legal in Malaysia, if Islamic sharia law grants approval for the marriage. The 11 year old was the 41 year old Malaysian's third wife.
At the time the 'marriage' caused a national outcry in Malay media and was discussed, at length, in the Malaysian Parliament with calls for further protection of the young and better scrutiny of particular cases by the country's Sharia courts.
Across the border not much has been said, officially, whilst Thai social media went into melt-down over the Malaysian's marriage with the Thai 11 year old girl.
Under Thailand's strict child protection laws, updated in 2003, no one under the age of 17 are permitted to marry. Sex with a minor remains a prosecutable offence. But these laws are often ignored or abused in Thailand's southern provinces Yala, Narathiwat and Pattani. Legal loopholes and the desire not to inflame the delicate political situation in the 'restive south' have largely kept police and officials out of such arrangements which locals describe as 'common'.
Muslim communities are allowed to apply Islamic law to family matters and, in some cases, 'bend' the rules from time to time, made easier when Thai officials are eager to maintain community peace at all costs. That cost is often at the expense of a young Thai girl's virginity and future prospects.
Off course there is often a lucrative dowry involved which provides further inducement for poor Thai families to give up their children to such arrangements.
Marriage brokers in northern Malaysia are busy hooking up mature Malay men with underage Thai girls as their second or third marriage. Whilst the legal framework in Malaysia makes such unions more complicated, in southern Thailand the tense geo-political situation ensures Thai officials look the other way to avoid inflaming the situation or making a cross-border issue over the arrangements. In most cases the unions are 'blessed' by the Thai families and their young girls head back over the Malaysian border to live with the family, often in a polygamous relationship.
The business of marrying these unlikely couples is also a booming business for southern Thai Imans who are able to charge at least four times the going 'local' rate when the Malaysian men come over the border to marry their Thai child brides. The high fees also assist in keeping prying eyes out of the 'marriage business'.
So who's 'talking' about it in Thailand? Imans? Government officials? Police? All remain silent whilst the practice continues, with the practice flying under the southern radar. The Thai Muslim families permit their children to marry and the Malay men keep coming over the border to find an easy way of getting a young wife.
Thailand's conquest of the 'Sultanate of Patani' over 100 years ago is still at issue. A formal separatist movement grew in Thailand's three southern provinces during the 1950s but has since flared into a bloody civil war where between 6-7,000 lives have been lost in a bitter insurgency; mostly civilians caught in the crossfire of fighting between insurgents, Thai soldiers and police. Weekly, there are still bombings and shootings in the three southern provinces.
All this bodes well for the border town of Sungai Golok where Malay men cross nightly for some Thai 'happiness' which includes drinking alcohol and the pleasures of the flesh – both frowned upon on the other side of the river. It's in this rollicking border town where negotiations continue and arrangements are made for hooking up a child bride.
For Thailand, the less additional friction officials and police can add to the dangerous but delicate situation, the better. It's a lot easier to turn a blind eye to 'family matters' such as child marriage rather than risk the situation boiling over into further violence. Anything involving 'religious matters' are seen as a no-go area for many Thais, especially in the South.
Meanwhile, quoted in the New Straits Times, the 41 year old Malaysian whole married the Thai 11 year old girl is adamant he won't relinquish his new wife. The paper reports…
"Although many people are against this marriage, I will not succumb to the pressure and let Ayu (not her real name) go.
"Our marriage is permissible in Islam, even though it is against the law," said the 41 year old man who married an 11 year old girl, identified only as 'Ayu' when commenting on his marriage with his third wife.
Hoping that the issue will not be prolonged, the father of six said all he wanted now is to lead a normal life with his family.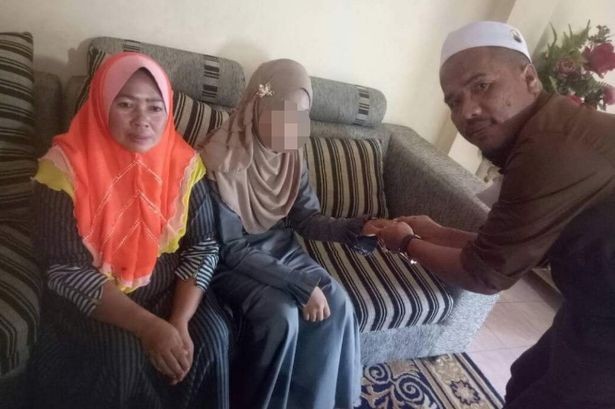 SOURCES: New Straits Times, The Guardian


Find more SE Asian News courtesy of The Thaiger.

Broke? Find employment in Southeast Asia with JobCute Thailand and SmartJob Indonesia. Rich? Invest in real estate across Asia with FazWaz Property Group or get out on a yacht anywhere with Boatcrowd. Even book medical procedures worldwide with MyMediTravel, all powered by DB Ventures.
Sri Lankan death toll revised down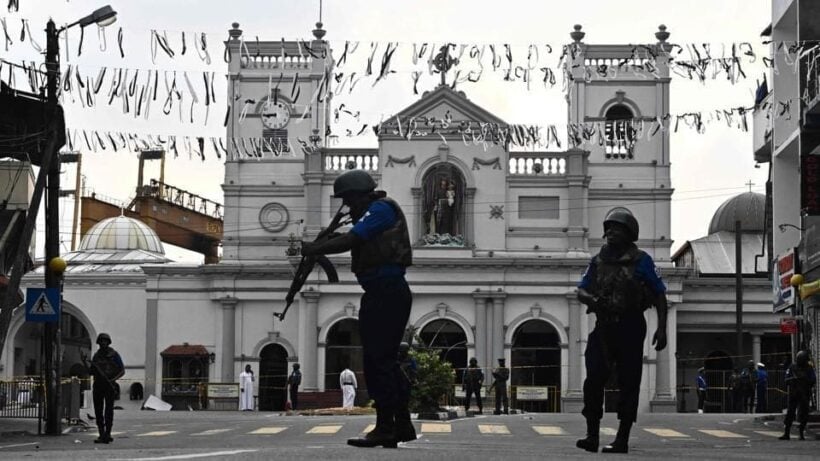 The Sri Lankan Health Ministry has revised down the death toll from last Sunday's deadly terror attacks on churches and upscale hotels.
The latest official toll is now 253, down from the previous death toll, which stood at 359. In a statement, the health ministry claimed the previous death toll released by the ministry was 290, and not 359 as reported by the media.
On Tuesday a Colombo police spokesman reported that the death toll had risen to 359. But the Sri Lankan Health Ministry said in a statement…
"Some of the bodies get severely damaged in these kinds of explosions and it's possible for some bodies to get completely destroyed, making the identification of full bodies difficult."
A massive international criminal investigation into the attacks is ongoing, with six foreign police agencies and Interpol assisting local police, including Scotland Yard from the UK and the FBI from the US.
Bangkok-based Filipino visa service provider arrested over alleged fraud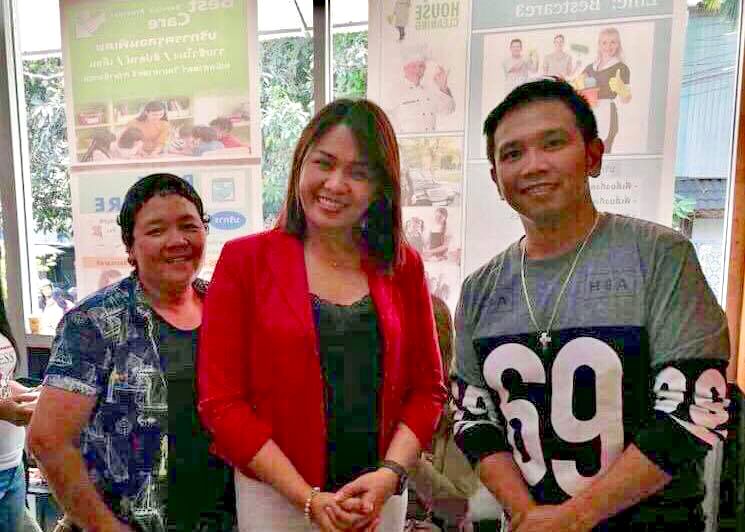 PHOTO: (left to right) Emily Fontanilla Fabe, Ronygene Esmeralda Atregenio & Ernest Rey Basilio Salarza 
The administrator of a Facebook group SWD Kapamilya Thailand (has more than 30,000 Filipino members), Ernest Rey Basilio Salarza (aka. Rhey Keen Ayala), was arrested yesterday (Tuesday) in Bangkok after the court issued an arrest warrant.
Basilio, commonly known as Rhey Keen Ayala, another SWD Kapamilya Facebook admin Emily Fontanilla and Best Care Provider owner Ronygene Esmeralda Atregenio (aka Nokie and Caroline Maxim) have also been charged with fraud under Thailand's Computer Crimes Act.
At least nine Filipino have already been accused and arrested for posting allegedly fraudulent information to obtain funds by deception.
Many more victims are expected to file additional cases this week. The case started when Nokie of Best Care failed to provide visas and work permits to the Filipino victims. Each of them paid 33,000-38,000 baht to Best Care Provider.
16 Filipino victims have so far come out and sought help to get their money back. There were at least 30 victims who paid the same amount but never received the paperwork promised to them by Best Care.
Atregenio, aka. Nokie and Caroline Maxime are the owners of Best Care, while Salarza popularly known in social media as Rhey Keen Ayala is one of the company founders.
Meanwhile, Emily or 'Em Fabe' is the promoter of the company using her Facebook group SWD Kapamilya Thailand. Rhey Keen is also the administrator of Pinoy ADOBO Facebook group which is also being used to promote Best Care Provider.
A string of criminal cases under the Thai Computer Crime Act are also expected to be filed against Em Fabe and Rhey Keen for alleged libellous comments and personal attacks on Facebook against other Filipinos.
SOURCE: Pinoythaiyo.com
Sri Lanka attacks 'retaliation for Christchurch' – Government minister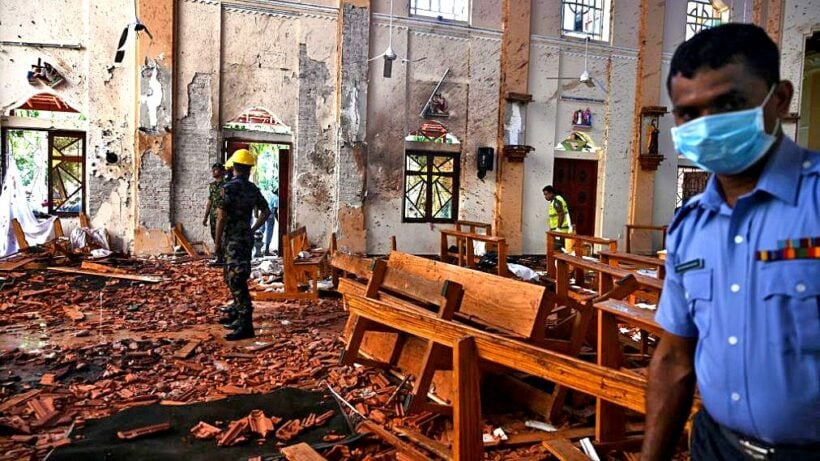 The Islamist suicide bombings that killed 321 people, and injured many others in Sri Lanka at the weekend, are believed to have been carried out in revenge for last month's attacks on two mosques in Christchurch, New Zealand. Fifty people were shot dead on March 15 at two mosques in the South Island, New Zealand city by an avowed white nationalist.
This revelation from the state minister of defence Ruwan Wijewardene as he spoke to parliament yesterday.
The death toll from the Sunday bomb attacks on churches and up-scale hotels, mostly around the Sri Lankan capital Colombo, is now at 321 with hundreds more wounded and still in hospital.
Wijewardene says the group behind the Sri Lanka bombings was the little-known National Thowheeth Jama'ath (NTJ), an extremist Islamist group previously blamed for defacing Buddhist statues.
Police have detained at least 40 people as they investigate the worst act of violence in the country since a civil war ended in Sri Lanka a decade ago.
More than a thousand people gathered yesterday at St Sebastian's Church in Negombo, north of the capital, which was among those hit in the blasts, to pay tribute to the dead.