Central Phuket opens on September 10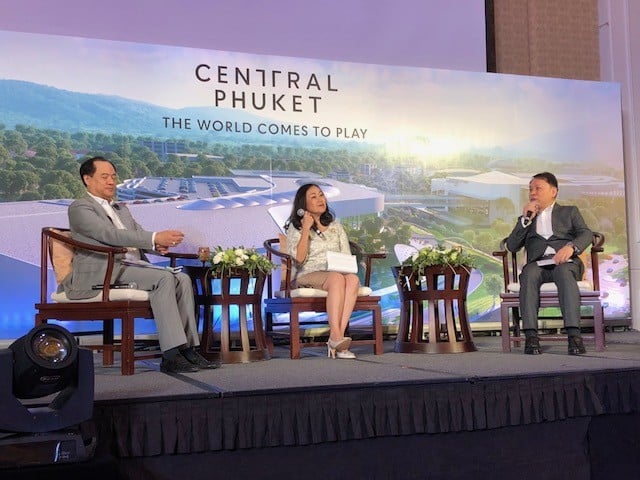 The new Central Phuket is set to open its doors on September 10. The announcement was made at Centara Grand Beach Resort, also owned by the Central Pattana Group.
The concept of the new shopping centre, twice as big as the current Central Festival, is 'The World Comes To Play'. The new complex will feature 20 of the world's biggest luxury brands and three new attractions – 'Tales of Thailand', 'Tribhum – the world's first 3D walkthrough adventure park' and 'Aquaria – a modern format Aquarium'.
The shopping centre is also moving beyond just shopping experiences with a new 'Star Catcher' entertainment show which is described as an 'innovative live performance 360 degree theatrical experience'.
Central Phuket claims its customers will be coming from a 50/50 mix – 50% domestic and 50% international visitors.
Central Pattana says the new shopping centre will help to stamp Phuket, internationally, as on of the world's best 'complete' beach destinations to rival the French Riviera, Miami and Hawaii.
The Group have also announced that the new Central Phuket will be CPN's first model for full-cycle waste reduction saying that they will have a complete system to reduce waste and separate and recycle rubbish. They say that they will be encouraging shoppers to use cloth bags and reduce the use of plastic bags.
There will be room for 4,200 cars, 4,800 motorbikes and 62 buses at the new Central Phuket
Central Pattana also announced this morning that they will be doing some major refurbishment of the current Central Festival. The two shopping centres are linked by a sky-bridge.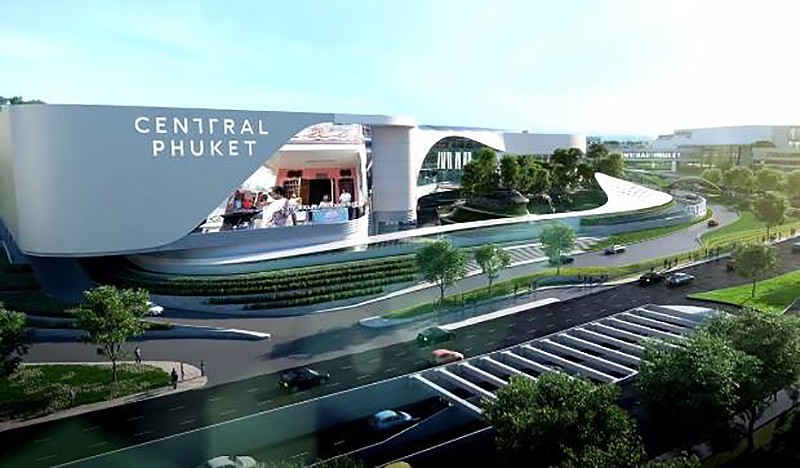 DNA tests reveal Phuket's Yanui is a….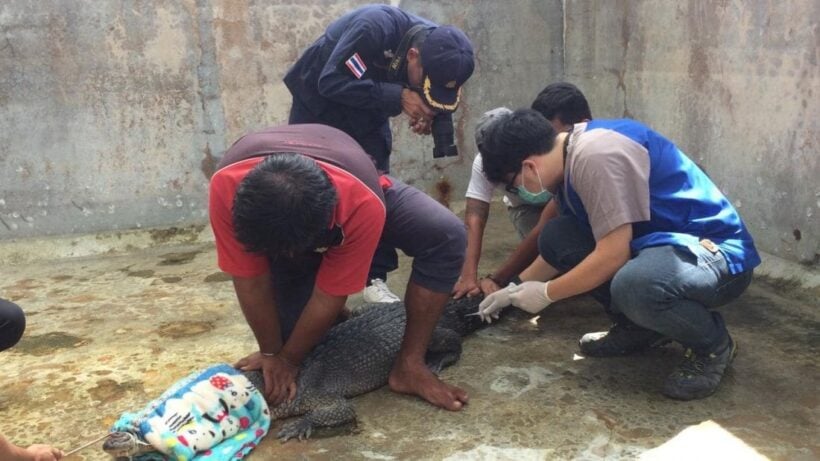 PHOTOS: The Phuket PR Office

The DNA tests are in and it reveals that Yanui is a saltwater crocodile.

The Phuket Fisheries Office Chief Kowot Kaoeian says, "Yanui is a saltwater crocodile (Crocodylus porosus)."

"The crocodile has been reacting well to treatment. No microchip was found on the crocodile. Scratches were found on its tail, legs and mouth. One tooth was missing."

"A microchip has been inserted into the crocodile. The body condition score is 3 out of 5. Vitamins have been given to the crocodile. No infections were found."

Phuket's much-travelled crocodile was finally been caught on July 29 at Layan Beach following a swimming tourney (with a few stops on the way), from Yanui Beach, in the far south of the island, to Layan Beach off Laguna.

The 'Yanui' crocodile (named by local Phuket reporters after the original beach it was sighted) was caught at Layan Beach after more than ...
Statement from Tiger Marine Charter Phuket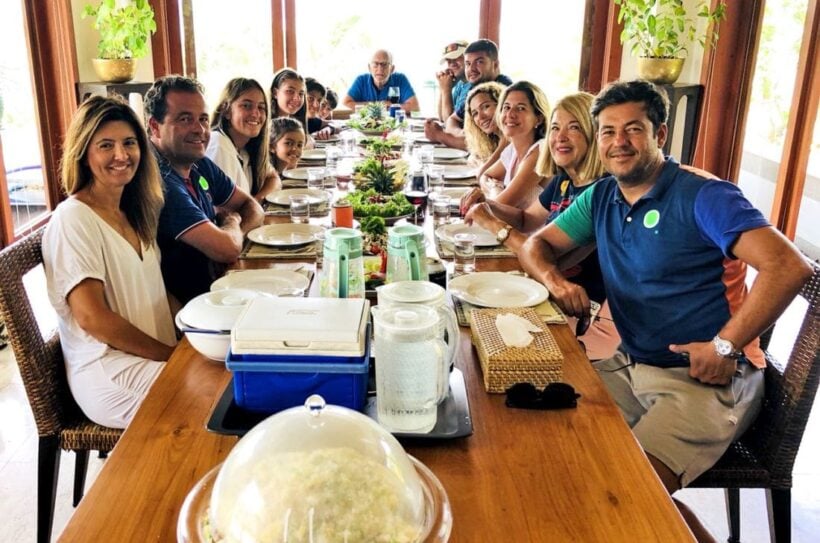 Following the incident over the weekend where a 70 foot charter yacht from Tiger Marine ended up stranded off Koh Phi, necessitating the Spanish tourists to swim over to another vessel to be taken back to shore, Tiger Marine have contacted The Thaiger (no connection) and asked us to post their response.
The original story
HERE
.
Here's the Tiger Marine letter of response...
It has been widely reported by Thai TV and the press regarding our incident on one of our boats near the Phi Phi Islands on Saturday, September 15.
We would like to put the story right as we have been receiving some facetious remarks .
First of all, I would like to report that at no time was our boat, crew or passengers in any danger whatsoever.
Continue Reading
70 monkeys back home at Khao To Sae after steralisation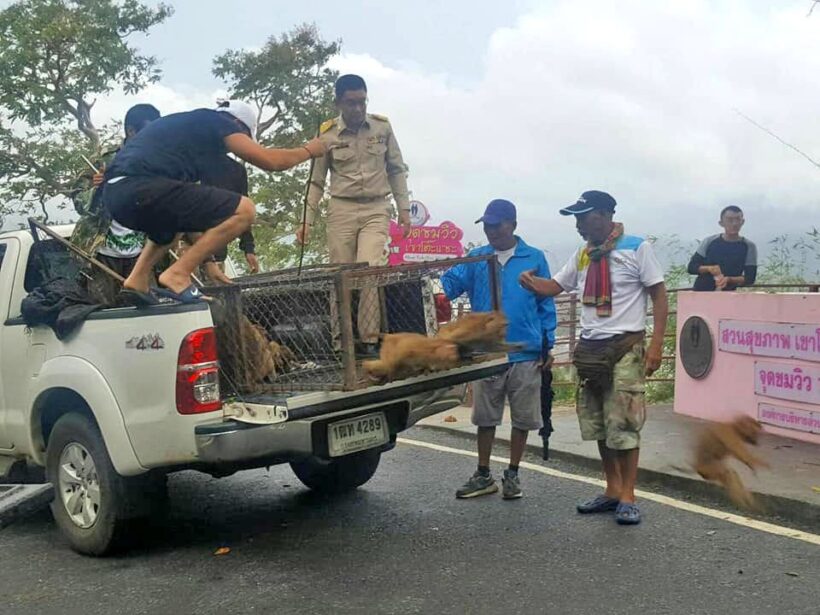 PHOTOS: The Phuket PR Office
70 monkeys have been released back at Khao To Sae. Five days ago they were captured on the popular tourist hill overlooking Phuket Town and taken for sterilisation. This is Stage Two in a program by Department of National Parks, Wildlife and Plant Conservation officials to reduce the number of Macaques living in areas around Phuket frequented by tourists.
In Stage One, captured and sterilized monkeys were repatriated to Koh Payu, a small island off Phuket.
129 macaques were captured on September 13 at Khao To Sae in Rassada.
Read more about the capture of the monkeys 
HERE
.