Phuket
Swedish man's fall "accidental', say witnesses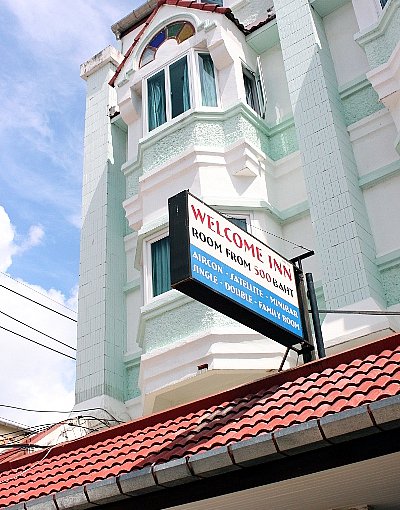 PHUKET: The Swedish tourist who died in hospital after falling from a third-floor hotel balcony last Friday night likely fell by accident, witnesses have told the Phuket Gazette.
Matthias Andersson, who was in his 30s, had gone out to a nearby bar for 15 minutes before returning to his room, hotel staff at the Welcome Inn told the Gazette.
Channisa "Som" Rattanaphan, 40, who was having drinks with friends at a bar across the street from the hotel witnessed the accident.
"We saw Mr Andersson sitting on the ledge of the window on the third floor while smoking a cigarette and wearing headphones. It looked like listening to music," Ms Channisa said.
"Just a minute later I heard something falling and hitting the ground. I thought it was a bag, but when I looked up, I realized that there was a man lying on the roof of the second floor," she said.
Mr Andersson's parents, who were at another bar, rushed to the hotel.
It took rescue officers from the Kata-Karon Department of Disaster Prevention and Mitigation (DDPM) about 30 minutes to open a window on the second floor and recover the body, Ms Channisa said.
Mr Andersson was wearing a red t-shirt and black shorts when he fell and hit the iron bar of the hotel sign on the second floor roof before hitting the cement slab of the roof, said hotel staff.
Mr Andersson suffered traumatic head injuries as well as serious bruising to his leg and upper body.
"The accident happened on his second night at the hotel, and he wasn't scheduled to leave Phuket until March 8. He was staying alone, while his friend was staying in another room of our hotel and Mr Andersson's parents were staying at a nearby hotel," hotel staff said.
In the room police found an empty blue capsule, a bottle of Barcardi and a drinking glass with a spoon in it.
"We sent him to Patong Hospital, because he was still living when we brought him through the window," a DDPM Karon officer said.
Mr Andersson was later transferred to the better-equipped Vachira Phuket Hospital in Phuket Town.
Despite our best efforts, he died at our hospital, a Vachira Hospital staffer told the Gazette.
Mr Andersson's parents have returned home, she added.
"The Swedish Embassy will take care of the body. His parents were too distraught about what had happened," the hospital officer said.
— Atchaa Khamlo