Phuket wildlife officers warn of Bangla slow loris raids to come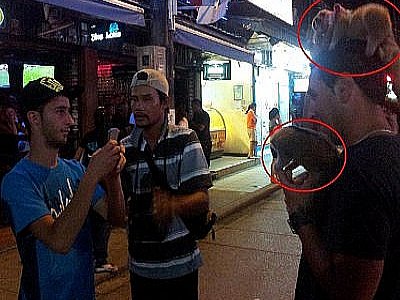 PHUKET: The Environmental Conservation Unit of the Department of National Parks, Wildlife and Plant Conservation (DNP) Phuket office will conduct more slow loris raids on Soi Bangla in Patong following the discovery of tourist touts still operating on the popular nightlife strip.

The raids to come follow a similar nighttime raid on October 4 that netted five touts who were charging tourists to have their photos taken with a slow loris, a protected species.

"I will lead our officers in a raid, arresting those who are using slow lorises as part of their trade, as soon as I hear back from the Provincial Office," Awat Nitikul, chief of the Environmental Conservation Unit based at Phuket's Khao Phra Thaew wildlife sanctuary, confirmed to the Phuket Gazette today.

The DNP receives daily complaints from tourists about slow lorises being seen in Patong, Chief Awat said.

Already, 10 rescued slow lorises have been relocated to the Phang Nga Wildlife Nursery Station, he said.

"The officers at the nursery will take care of the older ones for the rest of their [the slow lorises'] lives, while the little ones will be released into the wild when they are big enough to survive," he added.

Patong Police have been told to take legal action against anyone on Soi Bangla who is in illegal possession of a slow loris, Patong Police Superintendent Chiraphat Pochanaphan told the Gazette.
— Atchaa Khamlo

Mai Khao's 'West Sands' CEO being quizzed by police following last week's death on Thepkasattri Road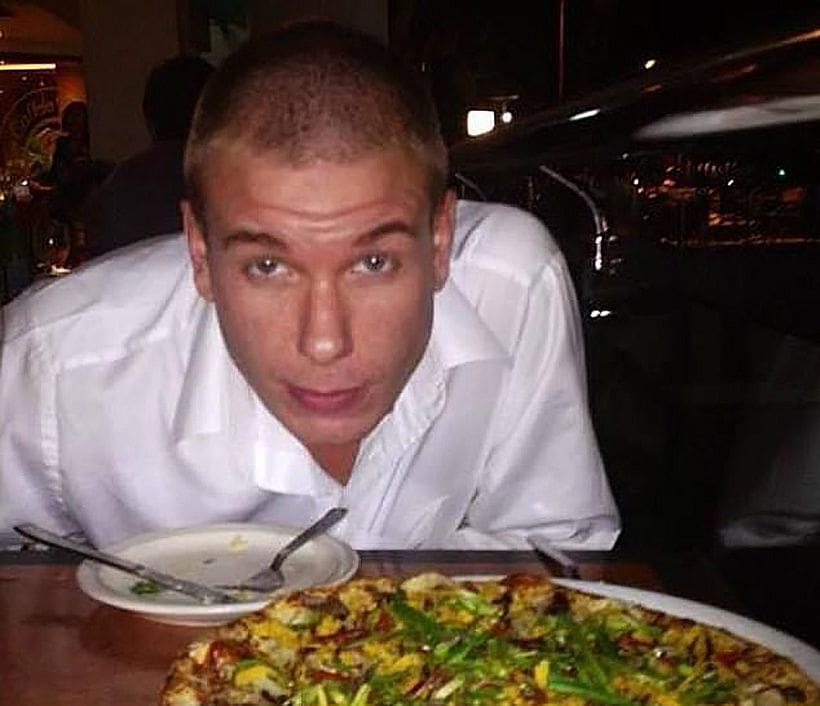 PHOTO: Facebook.com – Paul John Mercer
The British CEO of a luxury hotel along Mai Khao Beach in Phuket, is going to be quizzed by police in Phuket after running over and killing a roadside scavenger in his luxury Mercedes last week.
Original report about the Wednesday morning incident HERE.
The British expat is being investigated by Thai police after his Mercedes-Benz ploughed into the rubbish collector, killing the man instantly and scattering his body over the road.
Paul John Mercer, CEO of CCD Thailand, an international developer of luxury hotels, allegedly struck the unidentified man as he was pushing his rubbish cart along Thepkasattri Road in Phuket early Wednesday morning. His body was dragged 40 metres along the road, according to the police report. At this stage Police have not been able to identify the deceased man.
Police and rescue workers found the man's body scattered over the road. The black Mercedes sustained significant damage from the crash on its right side front and windscreen.
Mail Online reports the the 33 year old driver, from Salford near Manchester, was immediately sent to a nearby hospital for injuries to his eyes caused by the impact to the windscreen.
Police had been barred from seeing or questioning Mr Mercer until his condition improved. Police requested tests for the man's blood alcohol level.
If found guilty of driving over the alcohol limit, Mr Mercer could be charged with reckless driving causing death, and would be sent to a local court for trial. A guilty verdict could send him to a Thai prison along with a hefty fine. Plus, as normal in Thai culture, he would be required to pay compensation to the deceased man's family.
But Police Captain Worawut Sensop, deputy investigation chief at Thalang police station, told MailOnline "We have not been contacted by a family member or a relative to claim the body."
"If no relative comes forward to claim relationship with the victim, Mr Mercer could get away with not having to pay any compensation."
Mr Mercer went into business with former Tesco CEO, Sir Terry Leahy, to buy the 48 acre stretch of land along Mai Khao Beach, Phuket, with 426 rooms, now known as Grand West Sands.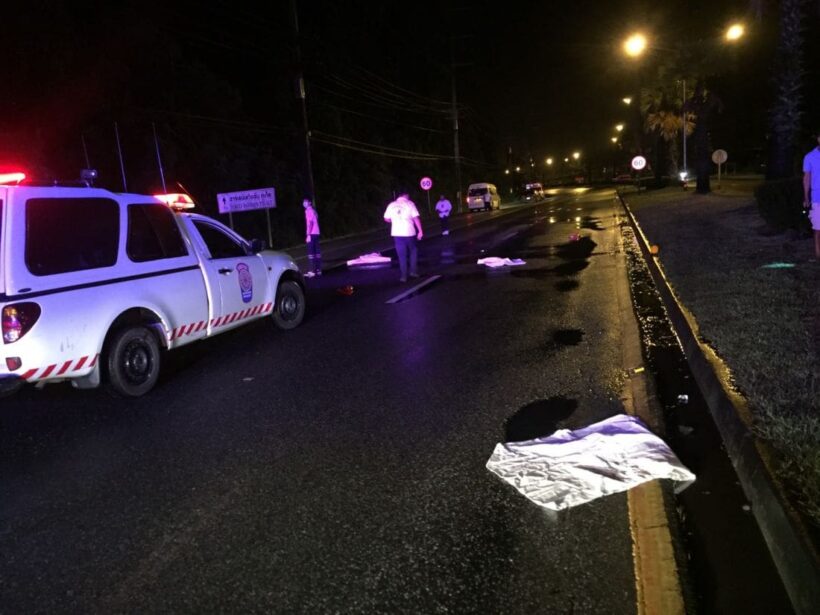 SOURCE: Mail Online
Man kills himself outside his home in Thalang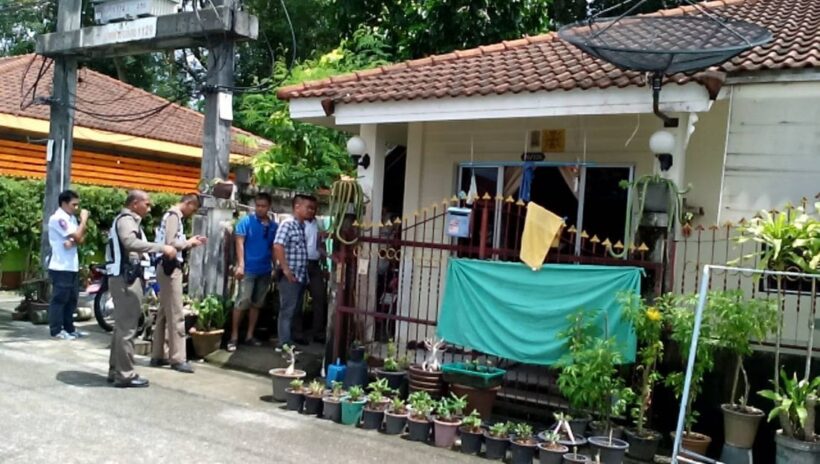 A Thai man has shot himself at a house in Thalang today.
When Police and rescue workers arrived at the Suppamas housing estate in Paklok about noon, they discovered the body of 66 year old Somnueak Chanapan, a former staff member of the Khao Phra Thaew Non Hunting Area, on a chair in front of the house. Bullet wounds were found on both his right and left temple.
A .38 handgun was found next to his body. A cartridge was found under the chair. His body was taken to Thalang Hospital.
Mr Somnueak's wife told police that Mr Somnueak was  a former staff member of Khao Phra Thaew Non Hunting Area in Thalang. She said that he had some personal health issues but he had been given good care from his family.
His wife and his son were inside the house at the time of the incident. They thought that Mr Somnueak was cleaning the gun. After she heard the shot she ran into the room and found that he was dead.
At this state police believe that Mr Somnueak was stressed over his personal health problems but are continuing their investigations.

If you or anyone you know is in emotional distress, please contact the Samaritans of Thailand 24-hour hotline: 02 713 6791 (English), 02 713 6793 (Thai) or the Thai Mental Health Hotline at 1323 (Thai).
Tour operators boycott visits to Similan and Surin islands to protest new restrictions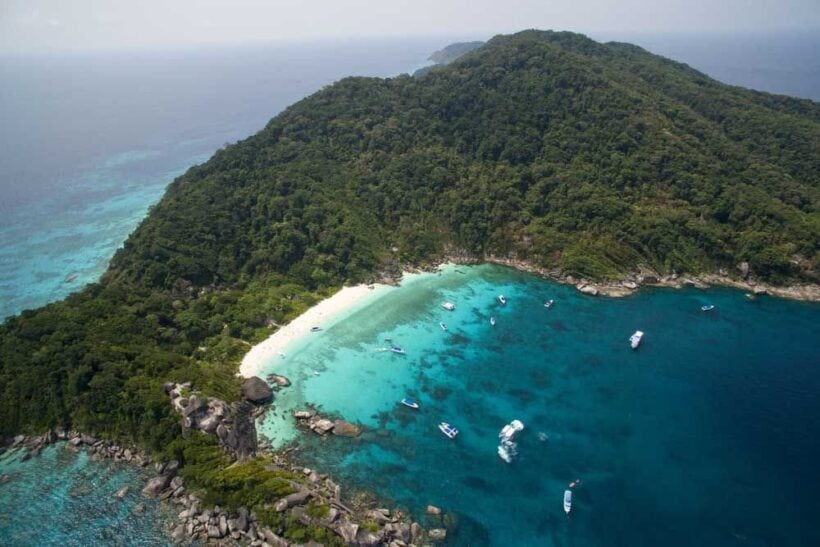 The tour operators have had enough of the winding back of tour boat operations and are now resorting to boycotting and 'disrupting' the tours in order to get their protests heard.
About 50 tour operators in Phuket and Phang nga say they're suspending boat trips to Similan-Surin islands in the Andaman sea (off the coast of Phang-Nga) today and tomorrow to protest against the decision of the Department of National Parks, Wildlife and Plants Conservation to limit the number of visitors to the islands to 3,850 a day. The number also includes 525 scuba divers.
Thai PBS reports that the limitation of visitors comes into force today after the two main islands re-opened to tourists after several months of closure during the monsoon season.
Besides the limitation of visitors, overnight stay-overs are not permitted.
Tour operators met yesterday in Ban Tap Lamu in Thai Muang district of Phang nga to discuss the new restrictions which they say they oppose.
They say their objections are because the restrictions would affect their business and that they've already accepted advance bookings to tour the islands before the department issued its new restrictions.
They say they will take their tourists to other tourist attractions Monday and Tuesday this week while awaiting response from the department.
Tour operators have been notified of the reopening of the two islands for visitors and the restrictions and to get themselves prepared with their vessels being properly checked to ensure their sea worthiness and equipped with enough life vests for their passengers.
The PM's Office Minister Kobsak Putrakul, who was in Phang nga over the weekend, received the tour operators' complaint and promised to bring it to the attention of the department chief.
SOURCE: Thai PBS