Phuket live wire: Yet more scams – be careful out there!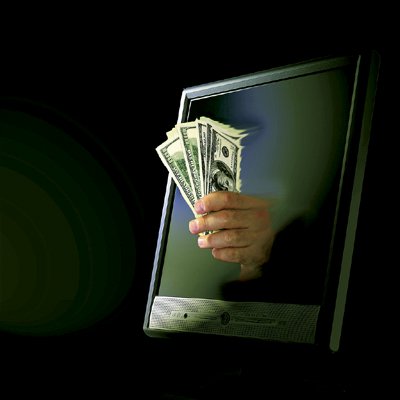 PHUKET: Last February I wrote about a reader who placed an ad in the Gazette, and was strung along by a scammer. The scammer had a long, contrived story that ended with a demand that the person who placed the ad actually send money to the scammer, with threats from PayPal, Western Union and the FBI.
About a month ago, another reader placed an ad in the Gazette and was approached by a different scammer. This second reader graciously allowed me to step in, to see if I could figure out how this guy was operating, and perhaps put an end to it.
Here's what happened.
The scammer used a Gmail account (paulweasley 01 @ gmail.com) to send a message asking for details about the boat our reader was trying to sell. The reader immediately smelled a rat, contacted me, and I wrote back to the scammer explaining that the reader was out of the country, but perhaps I could help.
The scammer and I went back and forth about the boat and the sales price, and then he said that he would have a shipper coming from the UK to pick the boat up. "I will be paying the PayPal charges from my account and I will be paying directly into your PayPal account without any delay, and I hope you have a PayPal account."
It just so happens that I have a PayPal account, several of them, so I sent the scammer a dormant PayPal account, listing the shipping pickup address as that of the Kathu Police station. He shot right back: "I have just completed the Payment and am sure you have received the confirmation from PayPal regarding the Payment. You can check your PayPal e-mail for confirmation of payment. A total of US$25,982 was sent, US$24,728 for the item and the extra US$1,200 for my shipper's charges,which you will be sending to the address below via western union (sic)," and he gave me a bogus name with a legitimate address in Devon, UK.
Of course, he hadn't sent anything to anybody, much less PayPal, and a quick check of the account verified that he was spewing smoke. So far, everything had been done via Gmail, so there was no way to trace the guy.
Then I got a message from "Service-Intl.PayPal.Com (notification.verification@consultant.com) saying that, using the PayPal Service Option Secure Payment system, the money would be sent to my PayPal account as soon as I sent the US$1,200 to Western Union in Devon.
I checked the web site consultant.com and it's pretty lame, a database of help wanted ads, with very few ads. So I ran "@consultant.com" through Google and bingo! The email address is being used in scams all over the world. Finally, I checked the email header – the technical stuff at the beginning of the message that you never see – and found that the email itself originated in Lagos, Nigeria.
Checking an email header is a rather arcane pastime, but it's pretty easy to do. In Gmail, click the down arrow next to the message header and choose "Show Original". The part at the beginning, before the message itself, is the header. You can do the same thing in Outlook with a free add-in called PocketKnife Peek. When you have the header, go to the IPTracker web site, paste in the header, and it will tell you where the message came from. (There are ways to trick the header, but they're pretty difficult, and most scammers aren't up to the challenge.)
In the end, the scammers sent me three email messages all claiming to be from PayPal (one invoking the name of the FBI), all of which originated in Lagos, Nigeria.
So I now had a couple of email addresses, a physical address in Devon, and an IP address in Nigeria. Even if the physical address was completely bogus, it would be trivial for Western Union to track money being sent to this specific person at that address, and bring in the police if the mule showed up to collect.
That's what I thought. Here's what I found.
I checked the Western Union web site. They have acres of information about scams. But they don't have an email address listed: you have to call them (as if I could read out an email header over the phone). It looks to me like Western Union doesn't really care. Or they're so overwhelmed with scams they can't keep up.
So I went to the PayPal web site, and it was like a breath of fresh air. Lots of warnings, with the PayPal notification email address prominently available. I sent PayPal a copy of the message from Nigeria, header and all. I got a nice reply, "Thanks for forwarding that suspicious-looking email. You're right – it was a phishing attempt, and we're working on stopping the fraud. By reporting the problem, you've made a difference!"
I wrote back to them, to explain it wasn't a phishing attempt, it was a scam attempt, and enclosed a copy of a different message. In reply, I got the exact same message I received the first time. In all, I mailed PayPal three times, and I doubt that a human being ever read any of the messages.
So I tracked down the Internet Service Provider that "owns" the IP address the scammer was using: MTN Nigeria. The people there were helpful, but the message is disheartening: "all of our 3G network subscribers now sit behind a small number of IP addresses. This is done via a technology called Network Address Translation (NAT). In essence it means that one million subscribers may appear to the outside world as one subscriber, since they are all using the same IP address."
And without a court order, MTN Nigeria couldn't trace down the source of the messages. They did, however, forward my complaint to the local police. I won't hold my breath.
It isn't just the Phuket Gazette. This is a variant on the Nigerian "419" scam that's hit Craigslist and just about every online advertiser worldwide. It's so big that some people claim 419 scams are the second largest industry in Nigeria. No joke. Billions of dollars.
Last week I received a message from another reader who's been approached by someone who claims to be interested in buying their condo. The buyer is in the UK, and is willing to buy the condo in Phuket sight unseen. The scammer directed our reader to go to a specific site on www.amropro.com and fill out a banking form, so ABN-AMRO could transfer the money to them. If you go to amropro.com, you'll see a site that looks like an ABN-AMRO Premier Services location.
But appearances can be deceiving, eh? A quick check on the Network Solutions lookup page verified that the site amropro.com is registered to a Mr Omoh Asekome in… wait for it… Lagos, Nigeria, with domain servers hihostnow.com.ng, also in Nigeria.
I've notified ABN-AMRO, although it's unlikely they'll be able to take the site down, unless they have a branch office in Nigeria. I've also contacted the scammer, who now says he's interested in buying my townhouse in Patong.
Let's see what happens.
Seth Bareiss holds computer sessions on every-other Wednesday afternoon, from 1 to 3pm. If you have a Windows problem that needs to be solved, drop by one of Seth's free afternoon sessions, or come to one of our free Sunday morning roundtables at Sandwich Shoppe Chalong. Details in the Events Calendar. Sponsored by the Phuket Gazette and Khun Woody's Sandwich Shoppes.
Live Wire is Phuket Gazette columnist Woody Leonhard's weekly snapshot of all things internet in Phuket. Shoot him mail at Woody@KhunWoody.com, follow him on Twitter @PhuketLiveWire, or "like" his page at — Woody Leonhard
Keep in contact with The Thaiger by following our Facebook page.
Never miss out on future posts by following The Thaiger.
Phuket holds vaccine administration rehearsal as it waits for green light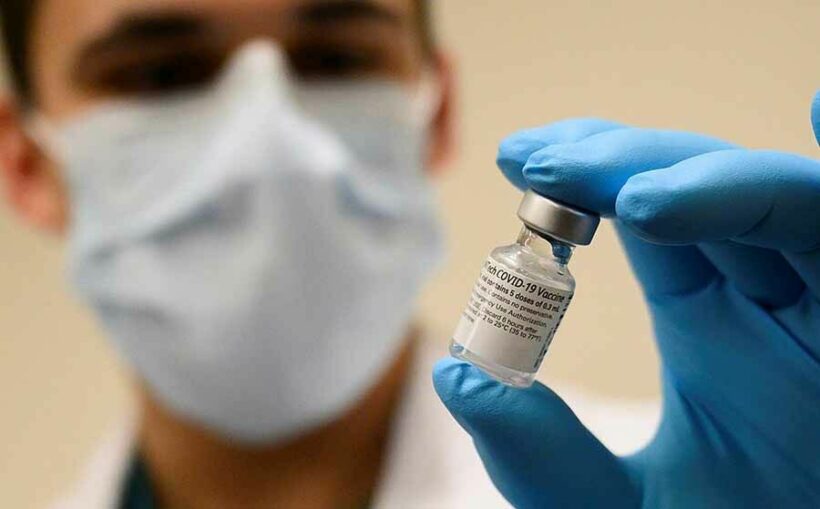 Phuket is rehearsing procedures to ready themselves for the Covid‐19 vaccine administration green light. A rehearsal at Vachira Hospital's Lan Muang Khao open area was held late yesterday to iron out any kinks in the administration process. Phuket Vice Governor Pichet Panapong watched over the procedures along with other health officials.
Pichet says the first vaccine round of 4,000 doses should arrive early in March, with the 2nd and 3rd set of doses, 16,000 and 48,000 respectively, to arrive in April and May.
"The government recognises the importance of the affected areas of the economy where the epidemic situation of COVID-19 must be stopped and has allocated the COVID-19 vaccine to Phuket Province to build herd immunity, restore the economy, return a smile to Thailand."
"We are preparing to COVID-19 mass vaccination to build confidence among the people that they will receive a quality, safe vaccine and to receive follow-up care after it has been administered."
Pichet says Phuket's first target groups to receive the vaccine include medical and public health personnel, with others on the frontlines to come next.
Then, workers aged 18-59 years old, people with underlying diseases including chronic respiratory disease, cardiovascular disease, chronic kidney disease, cerebrovascular disease, cancer, diabetes and obesity will follow.
"People with severe neurological conditions and pregnant women should be wary of taking the vaccine, as well as women who are breastfeeding and people with immunodeficiency."
The procedure to get vaccinated starts by recipients undergoing screening by having their temperatures taken, and then sanitising their hands before entering the administration area. Then, they will move their way through a series of steps, detailed below:
Step 1: Register
Step 2: Record weight and blood pressure
Step 3: Pass the screening process by have their medical history and risk assessment recorded and then signing a consent to receive the vaccine
Step 4: Wait for vaccination
Step 5: Vaccination
Step 6: Rest for 30 minutes, while being observed for symptoms. Then scan the official Line account "หมอพร้อม" ("Doctor Ready")
Step 7: Pass a final check before receiving a document confirming vaccination
Pichet says health workers will follow up with vaccine recipients after 1,7, and 30 days from being vaccinated to monitor any adverse reactions.
Those who are set to receive their second jab will have appointments made for them. Those who receive the Sinovac vaccine will be scheduled to have their second doses 2 to 4 weeks after the first. AstraZeneca vaccine receivers will be scheduled for their second doses 10 to 12 weeks after the first.
SOURCE: The Phuket News
Keep in contact with The Thaiger by following our Facebook page.
Never miss out on future posts by following The Thaiger.
Phuket police officer charged with attempted murder for shooting and critically injuring a noodle vendor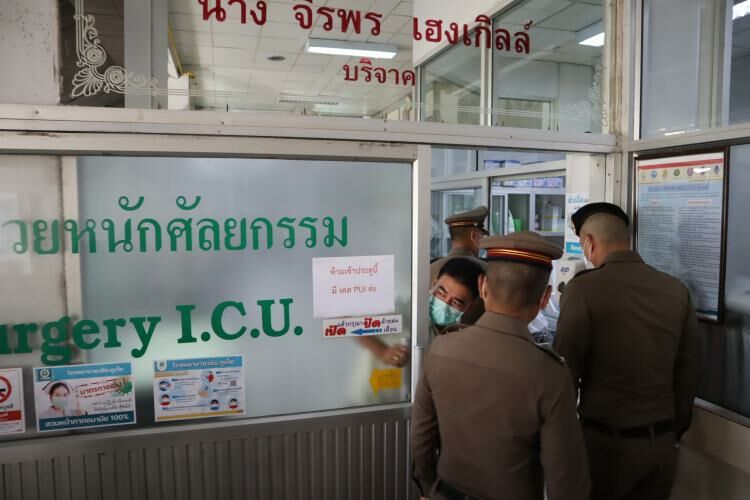 The drunk, off-duty police officer in Phuket who has caught on camera shooting and beating a noodle vendor on Bangla Road is now facing attempted murder charges as well as charges of carrying a firearm in public without a necessary reason and firing a weapon in a public area. The commander of the Phuket police station said he ordered investigators to prosecute the officer Pornthep Channarong with every criminal charge that can be applied.
The officer had gotten into an altercation just before dawn yesterday and shot a young vendor who was walking by. Surveillance camera footage show the 25 year old suddenly falling to the ground after being shot. The officer walks up and shoots the vendor at a close range, but it appears the second shot did not hit the vendor. The officer also slapped the vendor in the face, picked him up and shoved him over, and then kicked him as he lay on the ground.
The vendor has a 4 year old daughter and 3 month old son. His wife says normally he works as a motorbike driver, but he was helping his mother selling noodles. He was shot while he was walking back from collecting a noodle bowl, she says. The vendor is in critical condition and being cared for at Vachira Phuket Hospital's intensive care unit. He's in need of Type B blood.
"For his condition, the doctor told me that the bullet went through his lung. He lost a lot of blood. We need a lot of Type B blood for him."
A disciplinary investigation into the incident was launched by police and Pornthep was officially dismissed from the Royal Thai Police force. Region 8 Police Commander Kitrat Panpetch says the incident does not reflect the police force in Phuket.
"The incident was caused by an officer who did something wrong that our organisation does not want. We are a big organisation with more than 200,000 officers under our control. Our officers are not all bad like this."
Phuket Provincial Police Commander Pornsak Nuannu says he has reminded the police chiefs across the island to discuss reasons for carrying firearms in public.
"Carrying firearms is to prevent any type of crime that may happen, not to commit a crime by themselves like this incident. If I see any police doing such a thing, I will decisively proceed in terms of both officer discipline and criminal charges."
SOURCE: Phuket News
Keep in contact with The Thaiger by following our Facebook page.
Never miss out on future posts by following The Thaiger.
Thai Vietjet resumes Phuket-Chiang Rai flights, launches promotion on air fare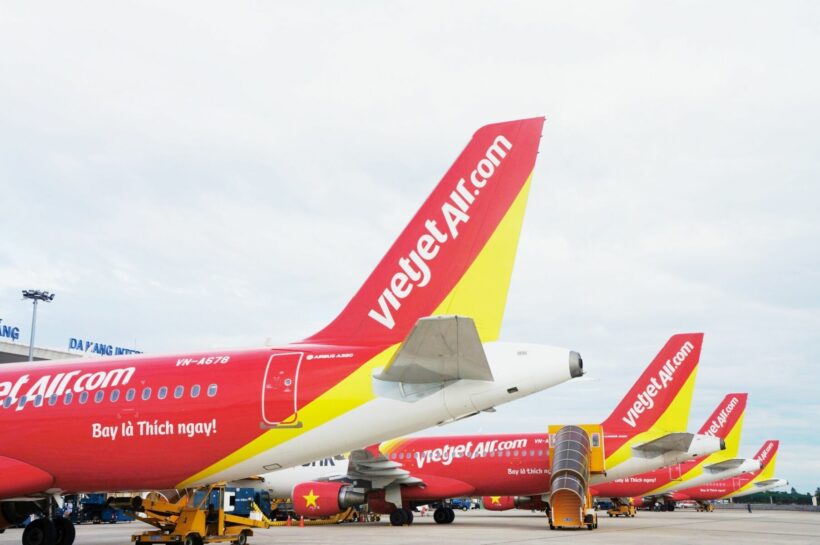 The following is a press release from Thai Vietjet on its new promotion "Welcome Back to the Sky" and the resumption of Phuket-Chiang Rai flights.
Thai Vietjet today announced the flight resumption of its domestic cross-regional service between Phuket – Chiang Rai, in response to the increasing travel demand after the government began relaxing travel measures in each province. The airline will resume the service for four (04) round-trip flights a week on Monday, Wednesday, Friday and Sunday, with the flight duration around 2 hours and 5 minutes, starting from 26 February 2021 onwards. The flight details are as follows:
| | | | | | |
| --- | --- | --- | --- | --- | --- |
| Flight No. | Departure from Phuket | Arrival at Chiang Rai | Flight No. | Departure from Chiang Rai | Arrival in Phuket |
| VZ400 | 8:15am | 10:20am | VZ401 | 10:50am | 12:55pm |
In addition, the airline also announced the resumption of other domestic cross-regional services including the flight between Hat Yai – Chiang Rai and Chiang Mai – Nakhon Si Thammarat from 19 March 2021 onwards.
Following the service resumption announcement, the airline launched special promotion "Welcome Back to the Sky", offering special fares from just THB 99 (not inclusive of taxes, fees, surcharges, and add-ons) for Thai Vietjet's flights between Phuket – Chiang Rai and the flights to/from Bangkok (Suvarnabhumi). The special fares are available for booking from 24 – 28 February 2021, with travel period between 8 March – 30 June 2021 on SkyFUN.vietjetair.com
As the COVID-19 situation is under control, Thai Vietjet has been adding flight frequency in line with the increasing demand for travel. The airline has also recently introduced its new product on SkyFUN, the 'TRIP EASY PLUS' – travel insurance with coverage of COVID-19 starting from THB 180, which provides further convenience and travel confidence to passengers to travel with the highest level of safety during the pandemic. For more information, please visit https://skyfun.vietjetair.com/insurance.
The promotional fares are available on SkyFUN.vietjetair.com, applied to Thai Vietjet's domestic flights in Thailand from Bangkok (Suvarnabhumi) to Chiang Mai, Chiang Rai, Phuket, Krabi, Udon Thani, Hat Yai , Khon Kaen, Nakhon Si Thammarat, Ubon Ratchathani and the domestic cross-regional flight Phuket – Chiang Rai. The tickets are also available on all other distribution channels including www.vietjetair.com, mobile app "Vietjet Air", via Facebook at facebook.com/VietJetThailand by clicking "Booking" tab, as well as travel agencies and booking offices. Payment can be easily made with 'True Money Wallet' and international debit/credit cards.
Thai Vietjet is committed to providing on time scheduled flights with the highest safety complied with the standards and regulations of the relevant authorities. Thai Vietjet was named the fastest growing low-cost airline in Thailand 2020 by The Global Business Outlook Award. The airline also owns one of the world's newest and most modern fleet with an average age of only 2.7 years and was awarded the highest ranking for safety with 7 stars by the world's only safety and product rating website airlineratings.com. The carrier has been strictly performing aircraft disinfection dailythroughout its fleet in compliance with Thai Ministry of Public Health.
Keep in contact with The Thaiger by following our Facebook page.
Never miss out on future posts by following The Thaiger.