Drug-addicted thief confesses to murder of Phuket teen "Nong Som'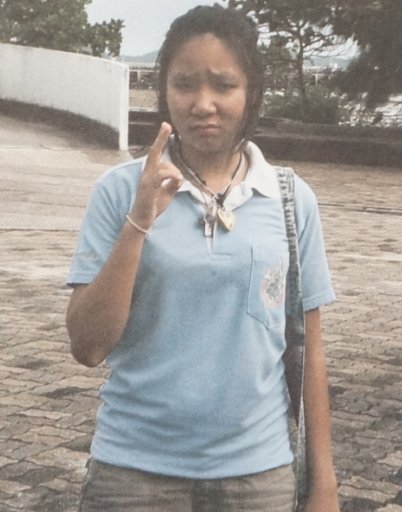 PHUKET: Security is expected to be very tight in Chalong this morning, when police and the confessed drug-addicted killer of 17-year-old Sunisa "Som" Saiyoy re-enact the brutal strangling, attempted rape and robbery that took place on Tuesday.
Confessed murderer Kittikhun Wonghajak, who goes by multiple aliases including "Aek", "Mac" and "Goong", told the press yesterday that he did not intentionally murder Ms Sunisa, who was home alone with a headache when Kittikhun broke into her home.
The press conference at Phuket Provincial Police Headquarters yesterday afternoon was conducted by Police Region 8 Deputy Commander Pisan Chuldilok.
In his confession to the media Kittikhun said:
"On that day I was casing homes as usual, looking to steal stuff. My target was an empty house with no security system. I had never been in that housing estate before; it was my first time in the area. I intended to break into the house and steal things. I broke in to the victim's house and searched for stuff in two other rooms. Once I saw the victim in her room, I felt sexually aroused.
I broke into the room; she was screaming and trying to run away. I slapped her once in the face because she was screaming. I then pushed her face against a pillow. I thought she had only passed out. I never had any intention of killing her."
His confession was unclear as to whether he sexually violated his victim:
"I found a candle in the house and I had a sexual fantasy relating to the candle and the victim.
As I said before, when I saw her my first thought was to rape her, but I did not do it. So I left the house and headed back to my place, not realizing she was dead.
"On that day I took ya ice (crystal methamphetamine) and ya bah (methamphetamine in tablet form) before going to rob the house. I normally trade stolen property for drugs or for gambling.
"I am so sorry for what I did. If it were possible, I would tell her that I never meant to kill her," he said.
Maj Gen Pisan explained how police were able to track down Kittikhun just two days after the murder.
"Kittikhun had five outstanding arrest warrants requested by multiple police stations, four in Phuket and one in Trang. In 2006, he burgled a home in the Chalong area and an arrest warrant was issued. When he learned about the warrant, he fled to Chiang Rai province, where he had a new identification card issued with a new given name and surname," he explained.
Kittikhun was arrested at 2pm on Wednesday in a rented room on Kamorapat Road in Phuket Town, a short distance from both Phuket City Police and Phuket Provincial Police headquarters.
"Lt Col Tammasan Boonsong of the Chalong Police arrested Kittikhun with stolen property. Col Tammasan had searched old case files and found that Kittikhun matched the appearance of a man wanted on theft charges in Chalong many years ago.
"After the arrest, Lt Col Tammasan went through a list of items found in Kittikhun's rented flat, he found many items matching the description of those reported missing from Ms Sunisa's house.
"So Lt Col Tammasan invited the aunt and parents of Ms Sunisa to see if the items police recovered from Kittikhun belonged to them. It turned out that they did," Maj Gen Pisan said.
The case against Kittikhun became airtight when it was discovered that the shoes he was wearing at the time of arrest were a perfect match to footprints discovered at the murder scene.
"At first Kittikhun denied the charge, but after all the overwhelming evidence was presented to him he confessed to breaking into Ms Sunisa's house. He was stealing valuables from the house when he heard Ms Sunisa screaming from inside her room," he said.
After breaking into her room he attempted to rape her, but suffered from erectile dysfunction explained Maj Gen Pisan.
Though Kittikhun claims he did not intend to kill Ms Sunisa and that she was suffocated by being pressed against the pillow, the exact cause of death has yet to be confirmed by an autopsy, he added.
Another man was arrested as part of a gang who helped Kittikhun break into houses and steal valuables, but Kittikhun acted alone on that night, said Maj Gen Pisan.
Kaneung Saiyoy, the 62-year-old father of the late Sunisa, said "I have nothing much to say. I am still grieving over what happened."
"There were five people living in the house; me, my wife, Nong Som, a grandchild and my wife's younger sister who owns the house," he said.
"We were going to cremate Nong Som on Saturday, but I heard that officers wanted more time to examine her body, so we will cremate her later," he said sorrowfully.
Nong Som's aunt told the Phuket Gazette, "Nong Som was a cute girl. She had a slight mental condition, but she was fine and took medication for it. We never had to give her any specialized care. She just had a tendency to repeat the same question over and over, and she was nervous around strangers," she said.
The aunt, who did not want her name to be reported, would like to see Kittikhun get the death penalty.
"I wish him dead. He doesn't deserve to live. He will harm other people as long as he remains alive. He is a thief; a career criminal," she said.
Additional reporting by Chutharat Plerin
— Chaiyot Yongcharoenchai

Join the conversation and have your say on Thailand news published on The Thaiger.
Thaiger Talk is our new Thaiger Community where you can join the discussion on everything happening in Thailand right now.
Please note that articles are not posted to the forum instantly and can take up to 20 min before being visible. Click for more information and the Thaiger Talk Guidelines.