Democrat leader slams land probe
PHUKET: In Phuket to attend a meeting of Democrat Party leaders at the Phuket Merlin Hotel on Saturday, Party Leader Banyat Banthadtan told the Gazette his visit was intended to show support and encouragement for Phuket residents targeted by the government in its ongoing investigation into land rights on the island. K. Banyat said he wanted to tell those under investigation not to be unduly intimidated because the the matter would ultimately be decided in the courts. He also accused the Government of using the issue as part of a "marketing campaign" to win political influence in the region. When asked if he thought Phuket was being singled out for political reasons, the recently-elected Democrat leader replied, "I don't think I even have to answer that [question]. Is this the only province with a [land title] problem? When will they investigate other provinces, like Phang Nga , Krabi and Surat? There is only one place they're focusing on, and that's here [Phuket]. "Still, they have to file charges in court, and we can see from many past verdicts that people were not ordered off the land, nor did they have their [land] rights revoked. "It's ugly. I think this is a real low-point of this government, the way it selectively chooses its targets. And the language used by one Government Minister was ugly too, branding anyone who has bought [disputed] land as 'receivers of stolen goods'. "How is this possible? We have laws that specify what constitutes receiving stolen goods [and courts to decide who is guilty]. It's all about gaining political advantage, which we are used to, because we have seen it all before," he added. K. Banyat stressed the need for any government land probe to be straightforward and conducted according to the law. When asked about the Democrats' chances in the South in the next parliamentary elections, K. Banyat said that the party still had strong support in the South, its traditional power base. He said he was still confident in the party's strength in Phuket in particular, adding that several trips to the island by Government figures had yet to produce any tangible results.
Phuket's lifeguards say goodbye to a champion of local beach safety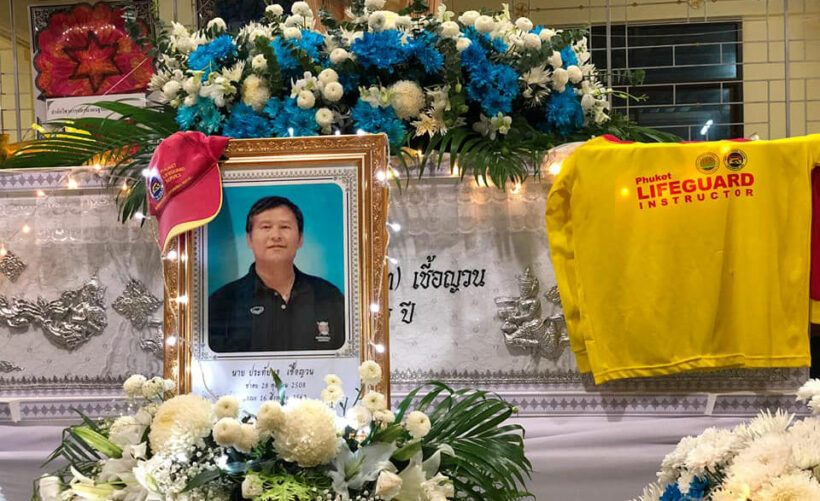 PHOTOS: Phuket Lifeguard Service
A commemoration ceremony has been held for Prathaiyuth Chuayuan, a local Phuketian who helped drive Phuket's first beach lifeguard services. He passed away on Friday morning after a heart attack.
He first experienced chest pains whilst delivering his daughter to school in Phuket Town on Friday morning, drove himself immediately to the Vachira Hospital nearby but succumbed to cardiac arrest around 9am.
He was 57 years old.
He worked with Australian lifesavers to help train local lifeguards and improve the skills of the Phuket's beach enthusiasts, and finally sought international accreditation for the growing body of competent Phuket lifeguards.
The Phuket Lifeguards Service, founded and run by Prathaiyuth and his wife Witanya, saved innumerable lives each year whilst battling Provincial Hall and local government for increased funding in annual contract negotiations.
Daren Jenner, a FOT (Friend of The Thaiger) and local safety officer for the International Surf Lifesaving Association, sent a message to us expressing his deepest condolences to Prathaiyuth's wife, family and friends.
"I had many good conversations with him over the years. He was a good-hearted man who did his best in difficult and changing circumstances. A very big loss for Phuket and the lifesaving community here. ISLA sends our deepest respect for his long commitment to ocean safety in SE Asia."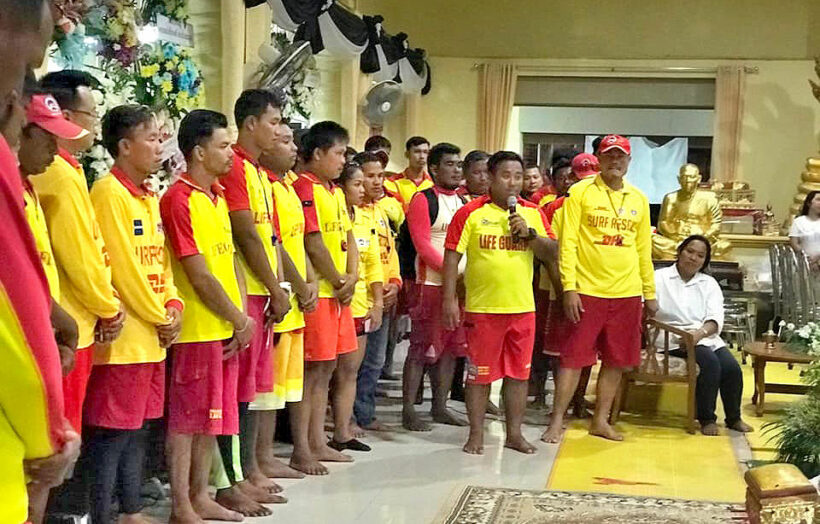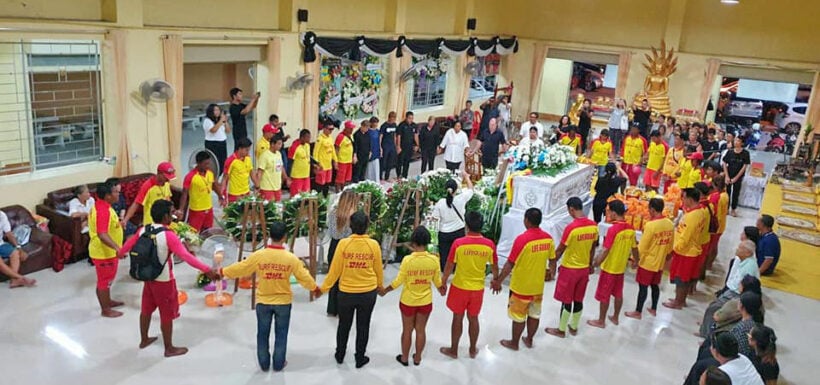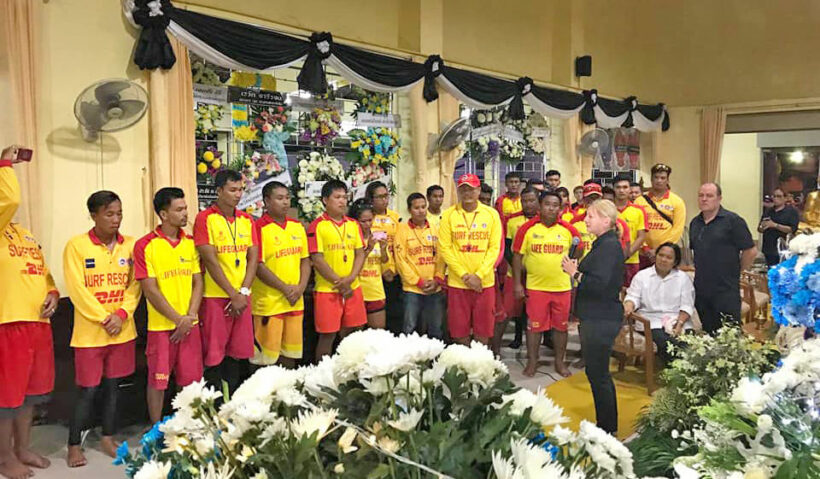 Phuket villager braves the surf to rescue tangled turtle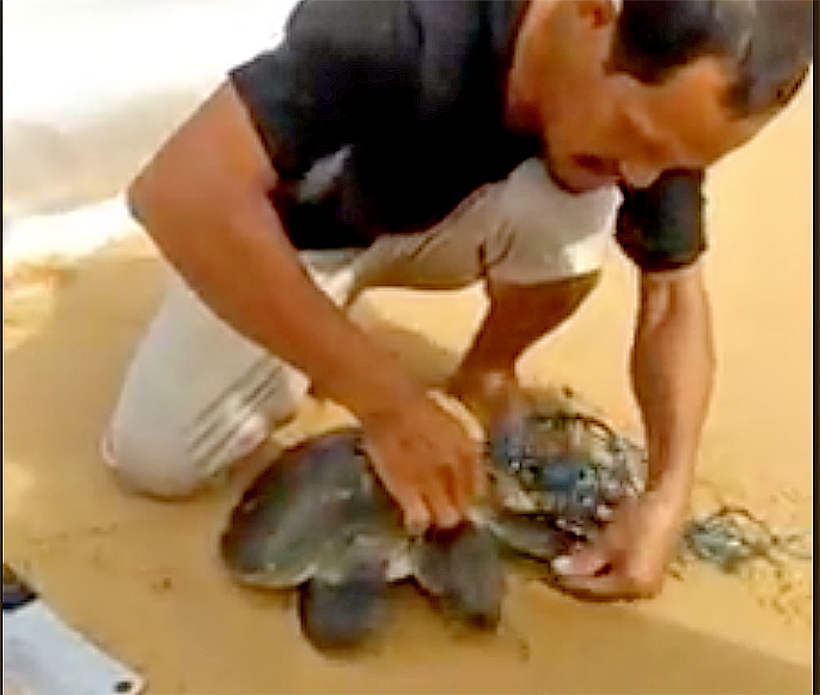 A local villager in Phuket's north has risked his own life to retrieve a young sea turtle caught up in fishermen's netting. The turtle was spotted, caught up in the branches of a fallen tree along the shores of Mai Khao beach. The monsoon was kicking up big waves and it's unlikely the locals knew how to swim, especially in the surf conditions.
The local villager makes a few attempts to retrieve the turtle, eventually separating the turtle and netting from the tree branches with a meat cleaver.
After clearing the netting from around the turtle's flippers and neck, it was taken by an officer from the local Phuket Department of Marine Resources for evaluation and treatment before it will be released back to the sea.
VIDEO: ห้องวีอาร์ ทะเลใต้ // @มานพ สิงห์ 8802
🔴 #ภูเก็ต #เต่าติดอวน วันนี้ 17 สิงหาคม 2562 ชาวบ้านได้ช่วยเหลือเต่าติดอวนพันตามคอลำตัว คลื่นได้ซัดเจ้าเต่าน้อย เข้าหาฝั่งหน้าหาดไม้ขาว ชาวบ้านได้แก้เชือกออกตามคลิป และได้เเจ้งเจ้าหน้าที่มารับไปอนุบาลเป็นที่เรียบร้อย #NewshawkPhuket Cr.ห้องวีอาร์ ทะเลใต้ // @มานพ สิงห์ 8802

Posted by เหยี่ยวข่าว ภูเก็ต Newshawk Phuket on Saturday, 17 August 2019
Marium, the baby dugong internet star, dies. Plastic found in stomach.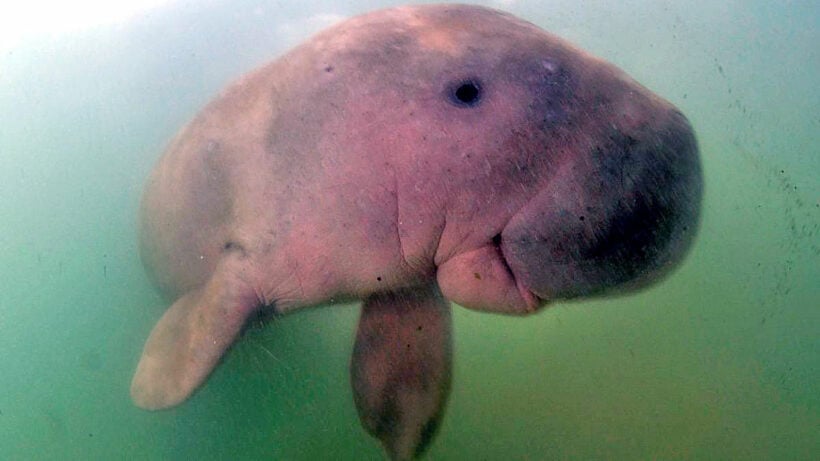 The orphaned female baby dugong, winning the hearts of many and helping to educate Thais about the importance of the local dugong population, has died with plastic waste lining its stomach, prompting a surge of mourning on social media.
Marium was found in April off the coast of Krabi, southern Thailand, and photos of her nuzzling marine biologists quickly went viral. When a second orphaned dugong was found, subsequently named Jamil by Princess Sirivannavari Nariratana Rajakanya, the pair became internet stars.
Dugongs, a species of sea cow, are listed as "vulnerable" on the IUCN Red List, facing environmental threats including pollution, habitat loss and hunting. In Thailand, Marium and Jamil soon became symbols for the conservation of the oceans. Fans could watch Marium on a live feed, receiving veterinary treatment, and being fed up to 15 times a day.
But last week the Department of Marine and Coastal Resources posted that Marium was sick and refusing food. Marium died just after midnight on Saturday morning. An autopsy revealed plastic debris in the intestine, resulting in inflammation and the accumulation of gas, as well as a respiratory infection and a buildup of pus.