A job for Crocodile Dundee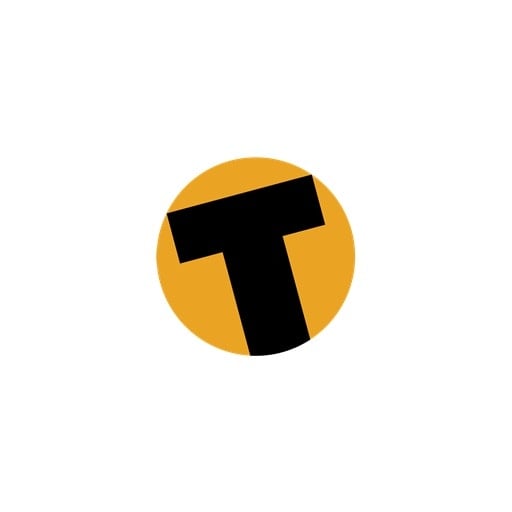 BANGKOK: Thai authorities yesterday stepped up their hunt for about 10 fully-grown saltwater crocodiles that have been on the lam since escaping from a farm in flash floods last week. Four of the reptiles, measuring three to four meters in length, have already been captured near the Million Years Crocodile Farm, about 175 kilometers east of Bangkok. Another two reptiles were spotted yesterday but they managed to evade their pursuers, who were hampered by the continuing heavy rain. Flash floods tore a hole in the wall of the farm on Thursday, allowing some of the 2,000 crocodiles living in a pool next to the damaged wall to escape. The farm's director, Suan Panomwattanakul, said five teams of experts had been deployed to capture the stray crocs, which come from a population of more than 10,000 in captivity at the farm. Provincial authorities have mobilized extra men to hunt for the rest of the crocodiles still on the loose, and warned local residents to be on the lookout for the fugitives. "I have given full authority to provincial officials to hunt down the crocodiles and, if necessary, to shoot them to stop them from escaping," Suan said. Local residents have been briefed on the situation, he said, adding that he thought about 10 crocodiles were still at large. Amid concerns that some of the animals may have slipped into the sea since the "great escape" on Thursday, local officials have put up nets along waterways leading into the ocean.
Keep in contact with The Thaiger by following our
Facebook page
.
Never miss out on future posts by
following The Thaiger
.
Divers believe they have found a 77 year old wrecked US Navy submarine by Phuket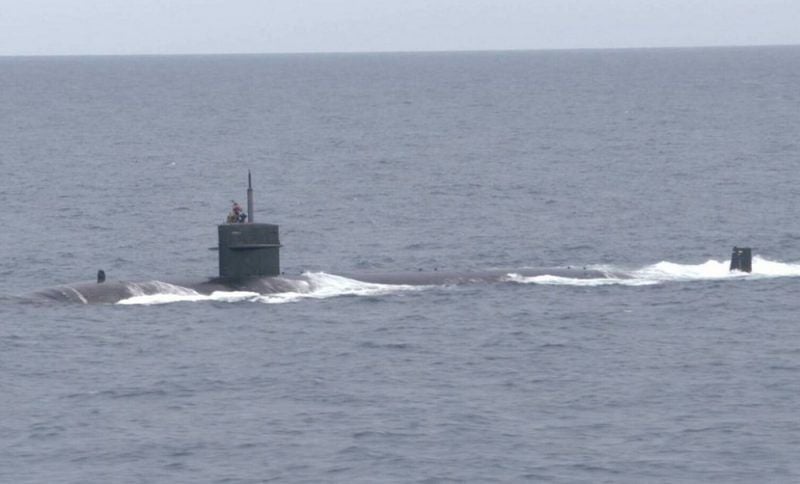 Divers in the Strait of Malacca have reportedly found what they believe to be a 77 year old US Navy wrecked submarine in what is seemingly the concluding piece in a tale from World War II. The divers are currently awaiting confirmation of the finding from the United States Naval History and Heritage Command for verification after sending photos and other evidence to be reviewed. Over a five month time period, the divers gathered evidence over six separate dives to substantiate their claims that the shipwrecked submarine is that of the USS Grenadier, one of the 52 American submarines lost […]
Mother, daughter run over by pickup truck in Pathum Thani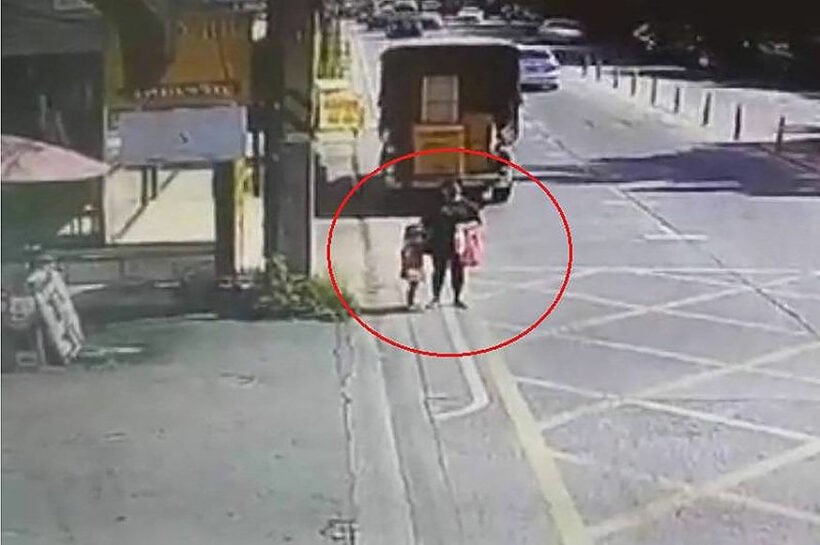 A mother and daughter were run over today by a pickup truck carrying furniture reversing down a busy road in Pathum Thani, just north of Bangkok. The shocking incident was caught on surveillance footage. The pair had stepped into the road and didn't notice the truck creeping up on them from behind. Fortunately, both mother and child survived. Poh Teck Tung Rescue Foundation told the Daily News they were taken to hospital with leg and rib injuries. Comments, criticisms and shares have been many on Thai social media. Most blame the pickup driver, but others say the mother and daughter […]
Huge monitor lizard pulled from Si Racha car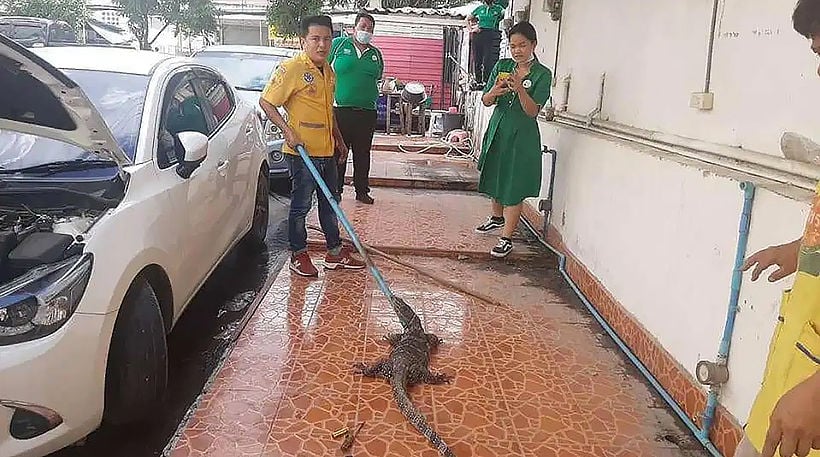 A woman in Chon Buri's Si Racha district got a big surprise when she found a huge water monitor lizard in her home and called rescue workers in a panic. The lizard, over 2 metres long and coloured gold and silver, had wedged itself behind a refrigerator in the home of the woman, who was not named. Workers from a local rescue association arrived at the home in Village 6 in the Bowin Subdistrict, but the lizard managed to evade them and hid in the engine space of a nearby vehicle. Rescue workers and local residents had to remove some […]