Major corporations join the fight against plastics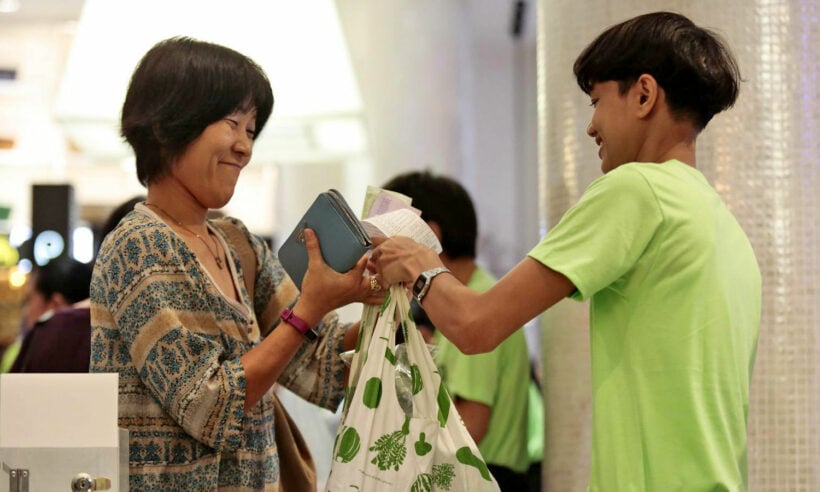 by Ghislaine Bovy
Reduce. Re-use. Recycle.
The public is now fully aware of the gigantic plastic pollution issue. They know it's time to act and act now. Many of us have already "gone" into using reusable plastic bags, refillable bottles and buy fruits and vegetables in bulk instead of in individual plastic bags, small shops don't give you a plastic bag unless you ask and pay for it!, usually.
The public is playing an important role in the fight against single-use plastics but what about the major corporations? Are they doing their part?
Consumer product companies are now adopting 'reduce, reuse, recycle' strategies and that's what I call positive news.
There is also a business reason behind this trend – consumers are demanding more sustainable goods and services. People are now ready to buy goods and services at a higher price provided they are respectful of the environment.
Unilever for example has implemented its Unilever Sustainable Living Plan as early as 2010 and they have to keep their promise since consumers will hold them accountable. Their goal is to convert all packagings to be 100% reusable, recyclable or compostable and to cut by half the use of virgin plastic and collect and process more plastic packaging than it sells by 2025.
As an example of the corporation efforts, most of Unilever home care bottles use 100% post-consumer recycled (PCR) materials.
Another consumer goods corporation, Nestlé is implementing a number of immediate actions in order to speed up the transformation of its products in line with consumer trends and choices.
Leading by example, Nestlé Indochina is now using paper secondary packaging and Nestlé worldwide is developing packagings that will reduce their environmental footprint by using climate-friendly ingredients and alternative packaging materials.
In the cosmetics industry, L'Oréal committed that by 2025, 50% of its products' plastic components will be recycled or bio-sourced and 100% of its plastic packaging refillable, rechargeable, recyclable or compostable.
"Sustainability is a new licence to operate, and it's the condition inherent to the company's long-term success and to safeguarding our planet. It's clear that corporate social responsibility is a strategic issue for L'Oréal." said Ines Caldeira, chief executive of L'Oréal Thailand.
Food operators are also joining the fight. The Oishi Group, for example, implemented "recycle and reduce" programs such as switching the company's gyoza and sushi packaging via delivery to paper boxes instead.
Hotel, Restaurant and Coffee chains are also making extensive efforts to reduce their single-use plastics usage.
The Phuket Hotels Association goes a step further than supporting the reduction of the usage of single-use plastics by their members, they are addressing the core of the problem – education.
They launched the Green Planet Learning Hub which includes a green learning centre/workshop curriculum catered for Thai students. The Green Planet Learning Hub will provide education and awareness raising programs regarding Environment & Sustainability to Thai students between 8-15 years of age in Phuket.
Their aim is to educate 5,000 Thai children per year, approximately 100 students per week. Click HERE to read.
Now that the large corporations are joining the fight and children are learning more about the environment, it's also up to you and me to do our part so let's do this!
Keep in contact with The Thaiger by following our
Facebook page
.
More time with your kids :) Government Schools to reopen July 1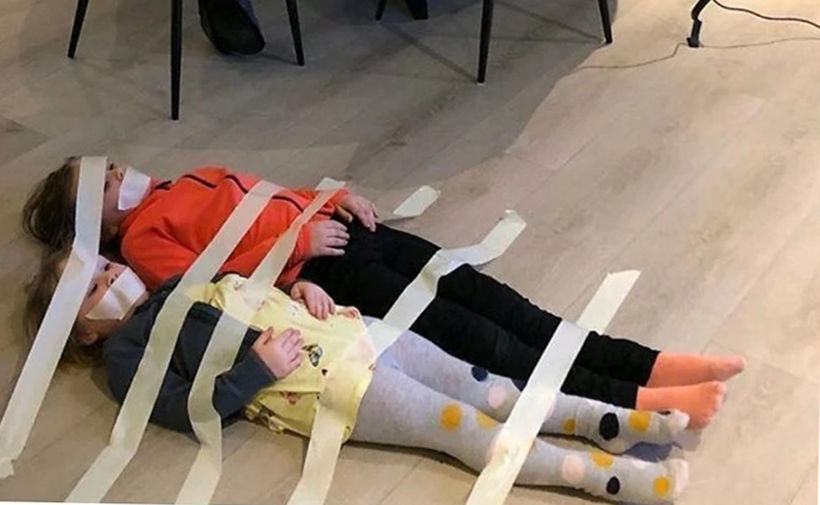 Remember that New Year's resolution you made to spend more quality time with your kids? Well, the government heard your prayers and raised you another month and a half of close and personal self quarantine time by postponing the return of the school semester to July 1.
A recent notification from the Ministry of Education stated:
"All public and private educational institutions, both formal and informal education, affiliated with and under the supervision of the Ministry of Education shall be reopened on July 1 B.E. 2563 (2020)."
International schools will announce their own re-opening dates at a later stage.
Just think about all the quality time you'll get to have with your kids as they subject your pets to the latest Youtube challenge of stacking rolls of preciously hoarded toilet paper to see how high a wall the household cat can leap before your poor companimal cries out "Mr Charmin, tear down this wall!"
One and a half more months of trying to understand the game Arena of Valor: RoV that you now realise your kids are obsessed with and why their phones are the scourge of the classroom and so frequently confiscated by their teachers.
Or the mess, I mean ornately displaced Vanguard cards that typically clog narrow school hallways, now known as your living room.
Oh, the joys of self-quarantine in a cramped home with the fam. All together for another few months. Yay!
So if "all work and no play" are making you and your kids bond like never before, just let the next month and a half be all the more reason to be overjoyed.
Keep in contact with The Thaiger by following our
Facebook page
.
Foreigners in Thailand worried about their security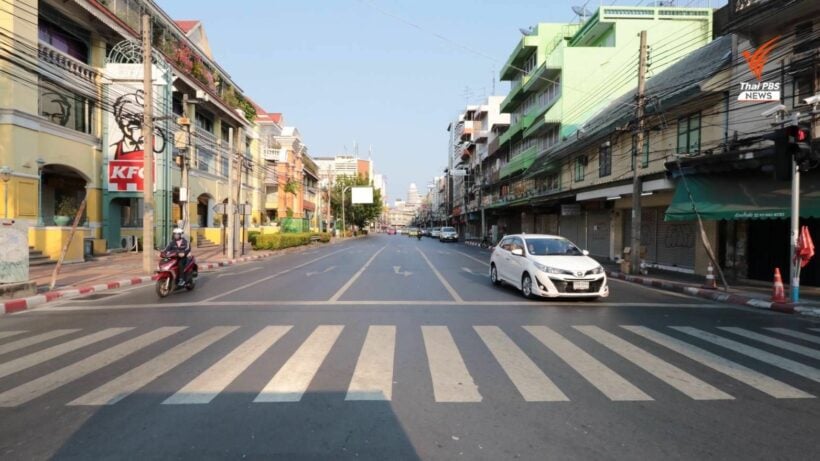 Ever had the feeling you're not wanted at the moment?
As the highly infectious Covid-19 disease spreads through Bangkok's streets, Thai PBS World reports the city's expatriate community has multiple reasons to be nervous.
The trouble began in early last month when Thailand's mercurial Public Health Minister Anutin Charnvirakul blasted "all farang" (a derogatory term for white-westerner), for not wearing face masks, adding offenders "should be kicked out of Thailand". (He was at a PR event handing out free masks to travellers at the Siam BtS station). 
A few days later a Twitter account registered to his name doubled down, criticising "dirty" unmasked Westerners who were "more likely to spread the disease than Asians".
The account was quickly deleted but the message was loud and xenophobic – and also ran counter to World Health Organisation advice at the time. The global body declared that, to prevent shortages, masks should only be worn by Covid-19 sufferers and medics, and that good hand hygiene was the best defense against the virus. Thai hospitals were indeed complaining of mask shortages at the time.
Expat forums lit up with complaints that farang were being singled out in public for not wearing masks. A western diplomat told Thai PBS World that he was shouted at by an armed sentry for leaving his face uncovered as he strolled passed a Bangkok barracks.
There were also plenty of cases where expats and visitors in Thailand were denied the sale of a face mask, being told the "masks were only for Thai people".
Yet not all expats were comfortable with the bare-faced look being advocated by the WHO and Western media.
"As a farang, I'm embarrassed that while almost every Thai is responsibly wearing a face mask, many foreigners aren't," said Alan Simon, a 61 year old Australian retired software developer living in Bangkok.
"I don't know if it's ignorance or complacency, but I fear the toll is going to surge soon. I'm in a high-risk age group so I'm definitely not taking any chances."
The mask controversy was eventually solved not by Anutin's ranting, but by hygiene policies implemented by shops and supermarkets, forcing shoppers to cover up their face. It simply became 'expected' that everyone would wear a face mask anytime they were in public, and the vast majority of visitors and expats were happy to comply with the public will, and later, direct orders.
But foreigners are now facing more serious problems than just a health minister's prejudices.
Immigration offices around the country have been packed with expats and tourists desperate to extend their visas or meet the 90 day report requirement to remain 'legal'.
Popular expat blogger Richard Barrow shared the frustration of many foreigners who were being forced to herd together at a time when Covid-19 was spreading at a rate of more than 100 cases a day. Lines extended down the streets as people queued up at immigration offices around the country, putting themselves and immigration officials at risk because of the slightly-panicked situation and people standing around for hours in close quarters.
"Will this madness ever end? We are in the middle of a global pandemic and the Immigration Bureau are still insisting for stranded tourists and expats to jump through hoops to extend their stay."
The exasperated rant from Richard in an April 1 post, citing Trat Immigration's list that required expats to "take the house owner with you for interrogation".
On the same day, PM Prayut Chan-o-cha vowed action after hearing that hundreds were queuing in long lines outside immigration offices from 5am. The government announced it would approve automatic extensions for tourists until June in order to lower the health risk for both immigration staff and foreigners, though holders of other visas will still have to brave crowds to get extensions.
But nothing clear happened, or was announced at that stage, and expats and tourists are still trying to wade their way through the conflicting reports and the nuances of local offices.
More worrying is local anger brewing amongst Thais, some of who remain convinced, partly fuelled by the comments from the Thai Health Minister, that Thailand's Covid-19 problem is a 'farang' import. And that the dirty farangs are the reason that Thai people are currently holed up in their homes and losing their jobs.
Last night a post was made on a popular Phuket Facebook page calling on upset Thai locals to grab some stones and make a slingshot to fire at foreigners who may have been flouting the local curfews. The same site was posting photos of 'white' foreigners around the island, most not wearing masks. They were becoming the target to vent three anger.
"#Get out from my country if you can not stay at home shit tourist."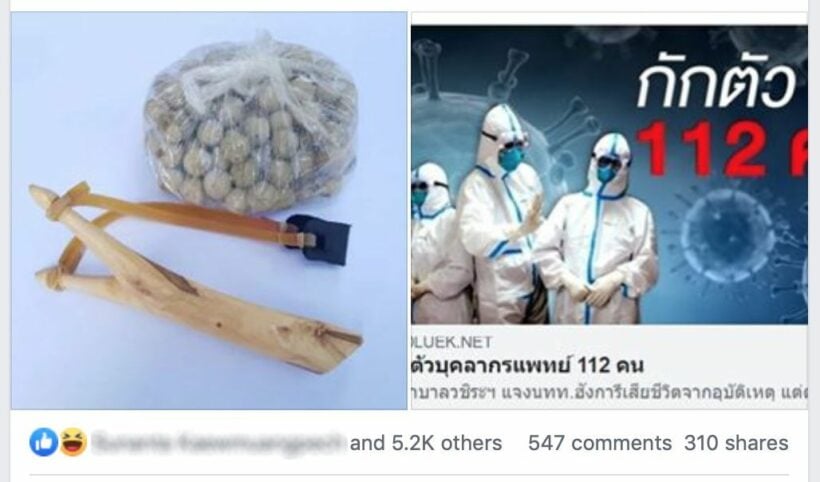 There were 5.7K of likes and 540 comments (as of lunchtime today), and hundreds of supportive comments from disgruntled locals saying they were ready to 'take up arms' and take on the dirty foreign tourists flaunt. In amongst some of the more violent comments there were a few voices of reason, not many. The Thaiger has contacted the author for comment. No response has been provided at this stage.
Trying to navigate their way through the maze of conflicting travel advice, new rules, visa changes and, well, just their own safety at this time, has been a really difficult time for foreigners, particularly the ones stranded here and perhaps not as nuanced about living with the locals and Thai culture.
Also foreigners are now having to confront more checkpoints and inspections, along with everyone else at the moment. The language barrier, added to the urgency of the situation, adds additional stress. On this note, we'd strongly advise foreigners heading outdoors to carry their passports and any other documents at the moment.
Still, it's a difficult time for everyone right now.
Stay safe and stay at home.
Keep in contact with The Thaiger by following our
Facebook page
.
PCT – we're all going to be suffering from Post-Coronavirus Trauma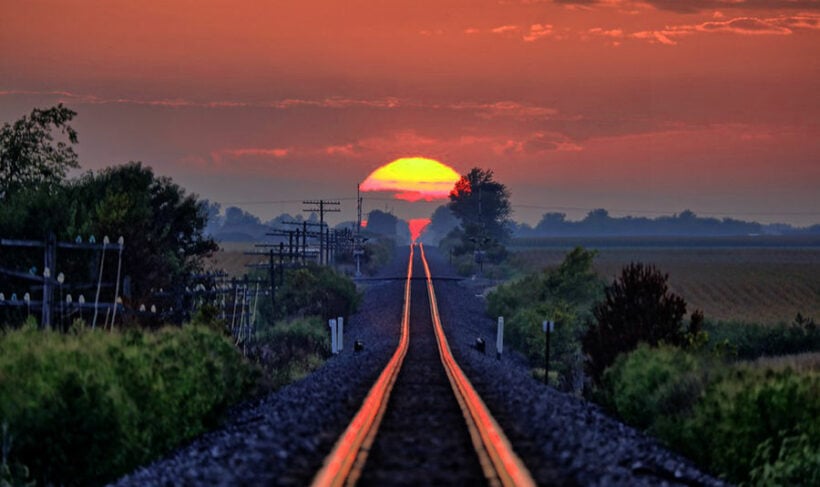 OPINION
The sun will rise. All this utter disruption to our lives will come to an end at some time. But the hangover will linger a lot longer than the fairly sudden stop to just everything we were familiar with. Whilst economists will argue whether it's a recession or depression, the world will go into a long re-awakening after the social and economic devastation caused by a tiny unseen virus.
We can be assured that life will continue but things will NOT be the same again. We will all emerge into a battered and bruised new 'normal'.
What will things be like when this is all over? Will things snap magically back into place? No. How f##ked up will things be and how long will it take for our lives to get back to where they were, if ever?
We don't know but have been scanning the channels and come up with some general consensus…
Governments will be less able to revive their battered economies
Governments are throwing cash into the local economy – either as handouts or as business stimulus – to prop up the businesses who suddenly have fewer, or no, customers, and the citizens who need cash simply to get through the next day. The situations will be very different around the world but all governments, some already with high debt ratios, will be less capable of stimulating their local economies than before. Remember interest rates, almost everywhere, were at historic lows and the world economic growth, even before all this disruption kicked in, was fragile at best.
Xenophobia and introspection
China will be blamed for the pandemic. Whether people feel inclined to point the finger at Chinese officials, people eating wildlife from a wet-market in Wuhan, Chinese doctors or the entire Chinese population, there will be a powerful blame game as western governments, who largely failed to act early after months of clear and present warnings, will try and deflect blame. Their responses will also be reflected in coming elections.
China has already become introspective. After 50 years of incredible growth and integration – if not domination – with world trade, they've closed their borders and looking to contain their own problems whilst showing some good faith and sharing their technology and experiences with other governments. They would be acutely aware of the finger pointing that's on the way and are on a charm offensive, even now, to soften the tsunami of vitriol.
Meanwhile, the world's other governments will be focussing on reviving their local economies and less concerned about broader world trade issues. The need to stimulate their own back yard will become an economic necessity and there will be commensurate rises of nationalism and xenophobia to stoke the local fires and spur on national action. Some of this will get ugly.
Conspiracy theories will abound, there's already plenty of this nonsense circulating.
The way we work and commune will be different
We are social animals. But gatherings for watching sport and entertainment, working together in offices, getting together in smaller and larger groups, are all going to be different. 
Whilst many businesses have continued to function with their employees working from home, there will be some that found new efficiencies in that arrangement and will continue to work that way. With so much tech these days to support working from home – video conferencing, online checks and screengrab software that allows bosses to monitor work, fast internet that brings everyone together in an instantaneous digital office – some businesses will say goodbye to renting expensive offices and put the rent money into better tech, staffing and training.
Workers will wonder why they spend hours commuting to work when they could get two hours or more of their lives back EVERY DAY to do useful things – like spending time with family or doing some extra work. Of course that situation isn't going to work for many businesses, but for many it will, and there will be more people working remotely in the future for sure.
Up Close and Personal, will be replaced with notions of greater personal space. More people will wear face masks, indeed they'll become a fashion accessory. Being checked for your temperature, routine (and cheap) testing for Covid-19, and greater attention to personal hygiene, will just become new habits.
Them and us
Get ready for the "I survived Covid-19" T-shirts. The world is going to have yet another way of pigeon-holing people. There will be those who were infected and survived Covid-19 and the plenty of others, the majority, who were able to remain uninfected.
There will be another opportunity for social stigma, the same way the the HIV patients were shunned in the 80s and 90s, as people approach those who had Covid-19 sort of differently to everyone else. In the early days, as we emerge into this brave post-coronavirus world, there will be lots of unanswered questions about the possibility of infection from those who had the virus. 
Health workers are heroes
It used to be fire fighters and war veterans that attracted our admiration and outbursts of applause. Added to that will be health workers after their toil and sacrifice during the peaks of this outbreak. And, wow, do they deserve it?! Long under-recognised for their skills and crazy work hours, they will now be rightfully remembered and celebrated as true community heroes for staying at the frontline, in harms way, and fighting the good fight.
The cult of the celebrity chef and celebrity DJs is hopefully over and the world will now admire the doctors, nurses, clinicians, scientists and workers who helped save thousands of lives and had to witness the loss of far too many.
There will hopefully emerge a much better appreciation for science and the value of scientific methods and the opinion of people who work with facts. Many of the problems we're facing at the moment are because governments and decision-makers acted from the perspective of opinions and economic fear and not the safety and health of their populations.
Covid-19 is not going anywhere
It's here and and it's here to stay. Like some of the other coronaviruses, it may eventually become 'contained' to the extent that there are just smatterings of new infections from time to time. But the genie is out of the bottle and Covid-19 is now part of the rich world biology. It may even move from being pandemic to endemic, where it just gets added to the long list of possible infections that can attack humans.
A safe and reliable vaccine will eventually be developed and large segments of the world population will become immune so that new hosts for the Covid-19 virus become fewer. But the economic pain and social changes will linger on for years, perhaps decades.
Covid-25? Covid-30?
Lessons will be learned
A new pandemic emerges every decade or so. Every time there is an expectation that people and governments have learned fro the mistakes made and a commitment to better readiness next time it happens (and it WILL happen again). The Covid-19 coronavirus has been particularly insidious because it was the right virus at the wrong time. 1) It was very infectious and infectious in people days before they started feeling sick or showing symptoms. 2) It was deadly enough to kill 10-20 times the number of people killed by the seasonal flu, but not so deadly that it killed off its hosts too quickly. 3) The huge increase in global air travel over the past decade made the global transmission of the virus quick and efficient. Global airline passenger growth almost doubled in the past ten years. And fares got cheaper and cheaper, all perfect recipe for a nasty virus.
Government's will be forced to take the threat of future outbreaks much more seriously and plan for 'outbreak' teams to be able to quickly, efficiently and safely isolate neighbourhoods and communities. They will need reserves of equipment and medical resources to cope if needs be. Countries will need to plan the manufacture and stockpile of lifesaving drugs and equipment without having to depend on other countries. The US has been caught with its pants down in this crisis with most of its drugs they need now being manufactured in…. you guessed it… China.
Organisations like the World Health Organisation will also have to become better funded and equipped to monitor and report any of these outbreaks much quicker in the future and all governments will have to commit to open and transparent reporting, non-negotiable. They will also need to rebuild confidence with the world community.
There will be winners and losers
Through no fault of their own, people are going to emerge from this mess on the better or worse side of the fence. Some businesses and workers will thrive, there will be many whose businesses are decimated from the situation, and some may return to the old 'normal'. But it won't be the same 'normal' as before.
With a world economy deep in some sort of recession, discretionary spending is going to be way down the list. The 'nice things' people used to splash cash on will be low in their priorities – the manicure, the holiday, the new car, the holiday house, the new clothes, the extension on the house, the sparkly jewellery, the new fangled smartphone. Businesses who trade in items of discretionary spend will do poorly in the next few years. Businesses that trade in the 'essentials' will do better. 'Luxury' anything will be less in demand. 
Recovery will be 'lumpy'
The hit was high-impact and quick. The drops in world markets and business activity were swift. But the recovery is expected to take years. Yes, sorry to say, most economic pundits are talking about slow and ponderous recovery back to economic health – nationwide and personal.
And the virus won't suddenly disappear. Whilst there will be slow re-openings and loosening on restrictions, it will only take a few new cases to emerge for another local 'lockdown' again. Governments will be keen to keep the lid on new outbreaks because they've experienced the economic pain of widespread outbreaks.
When will this be over?
Impossible to accurately predict and much will depend on how carefully and skilfully governments let people get back to work, restart the engines and monitor any new outbreaks. Even the most optimistic western politicians are admitting a 'June' date at earliest. Other are predicting that the rest of 2020 will just be a long, slow clawing back to normality, albeit a new normal.
One way or the other, there is still a to to learn and a long way to go before the new 'normal' emerges. But it will.
Keep in contact with The Thaiger by following our
Facebook page
.