Why Phuket needs a new beach safety education program (video)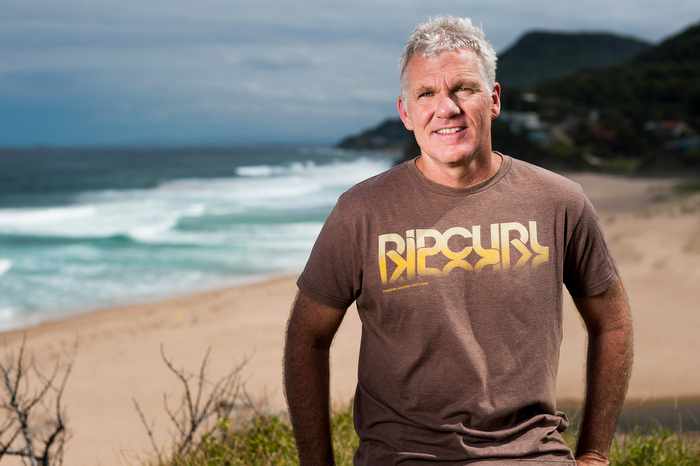 Robert Brander is a coastal geomorphologist and senior lecturer at the University of New South Wales in Sydney, Australia. Dr Brander completed a master's degree at the University of Toronto and a PhD on the morpho-dynamics of rip currents at the University of Sydney. He has been studying beaches and surf science since 1986.
Here, he talks about what can be done in Phuket to improve beach safety and awareness of rip currents.
PHUKET: Standing on Karon Beach in late June this year, I was amazed to see what looked like an Australian surf beach. While most visitors associate Phuket with lovely placid waters, this isn't the case during the southwest monsoon season, which occurs between May and October each year. Strong winds and storms generate persistent waves and hazardous surf conditions for both visitors and locals alike, particularly those who are unaware of the potential dangers, or are unfamiliar with strong surf.
Tragically, each year, many people drown on beaches like Karon and Patong, usually as a result of getting caught in a rip current.
Rip currents are strong, narrow flows that take water brought towards the beach by breaking waves back offshore. People who lose their footing can unexpectedly be carried significant distances offshore by these "rivers of the sea", usually against their will. They may panic, become exhausted and, in far too
many cases, drown. During the southwest monsoon, rip currents are prevalent along most exposed Phuket beaches.
Despite this hazard, rip current drownings are avoidable. If someone doesn't get caught in a rip, they won't drown in one. Thanks to efforts by organizations such as the Phuket Lifeguard Club, many popular Phuket beaches are now lifeguarded. Each day, lifeguards erect pairs of red and yellow flags to designate supervised and safer swimming areas, and red "no swimming" to indicate dangerous swimming conditions, often in the vicinity of rip currents. However, while these efforts are commendable, it is not enough.
First, not all beaches have lifeguards, and those that do are patrolled only during the prime daytime swimming hours. Many people swim outside of these hours, including at night, when the flags and safety signs are removed from the beach. On unpatrolled beaches, or outside of patrol hours, perhaps the only thing keeping people safe when they enter the water is their own knowledge and awareness of surf hazards such as rip currents, or luck. Unfortunately, it is unlikely that most Phuket beachgoers are aware of rip currents, know what they are or what they look like, or how to react appropriately if caught in one.
Given this situation, Phuket needs a dedicated beach safety program. All beachgoers, both locals and visitors alike, need to be further encouraged to seek out lifeguarded beaches and swim only between the red and yellow flags. In the absence of lifeguards, beachgoers should be advised not to go in beyond waist depth when breaking waves are present. In particular, beachgoers should be specifically made aware of the presence of rip currents.
Improved awareness can be achieved through the development and implementation of a standardized beach safety education program that is strongly visual-based and multi-lingual in content. Aside from involving improved signage and widely-available brochures, a safety video for Phuket beaches can be developed for communication to locals via schools and tourists via social media. The use of footage from releases of harmless purple dye into a rip current, similar to a demonstration I made at Karon Beach recently, is an engaging, non-threatening and visually powerful tool that could be incorporated into such a program.
Indeed, there was much support from resort managers present at the dye release to improve rip current awareness of their guests. However, none of this will be achieved without a formal study into the beach safety issue on Phuket, collaborative efforts between lifeguard organizations, tourist agencies, resorts and hotels and local governments and, of course, funding. Until this happens, the drowning rate on Phuket beaches will likely not improve.
— Robert Brander
Opinion

Join the conversation and have your say on Thailand news published on The Thaiger.
Thaiger Talk is our new Thaiger Community where you can join the discussion on everything happening in Thailand right now.
Please note that articles are not posted to the forum instantly and can take up to 20 min before being visible. Click for more information and the Thaiger Talk Guidelines.