North East
Soldiers water down protest plans ahead of PMs north-eastern visit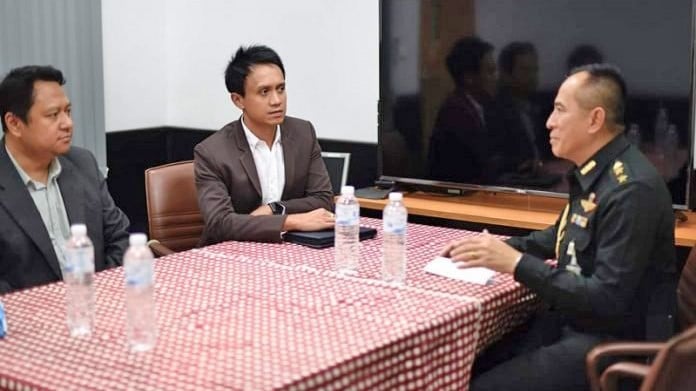 Police visited the home of an Ubon Ratchathani academic over the weekend to ask that he and university students refrain from engaging in protests when PM Gen. Prayuth Chan-o-cha visits the north-eastern province over the next few days.
Khaosod English reports that police officers went to the university lecturer Teerapon Anmai's home and asked him not to make any political move come Tuesday when the PM hosts a mobile-cabinet meeting in Ubon Ratchathani province. Teerapon was one of six politically-active academics at Ubon Ratchathani University visited this week and asked to make sure students and lecturers don't stage protests against Prayuth or the junta.
Meanwhile Pravit Rojanaphruk, Senior Staff Writer of The Nation, reports that the military say they have not put pressure on Ubon Ratchathani University students and academics ahead of the PM's visit.
"Still, we have to look case-by-case whether their movements could be deemed illegal because if that is the case, it will ruin the province's image of being a good host," said 2nd Army Area Commander Lt-General Tharakorn Thammawin.
"Some of our officers talked to people, but we did not put any pressure on anyone. We merely prepared security measures around the campus area prior to the PM's visit," Tharakorn added.
He was referring to military officers visiting Titipol Phakdeewanich, dean of the university's political science faculty, who was told that there must be no protest or demonstration on the campus when Prayut would be there.
From today to Tuesday, Prayut is scheduled to be in the northeastern provinces of Ubon Ratchathani and Amnat Charoen for the latest in a series of "field visits", as well as heading a mobile Cabinet meeting.
Around 500 people would be arranged by local authorities to "welcome" the junta premier at each of his destinations in Amnat Charoen.
SOURCES: Khaosod English, The Nation