Soldiers water down protest plans ahead of PMs north-eastern visit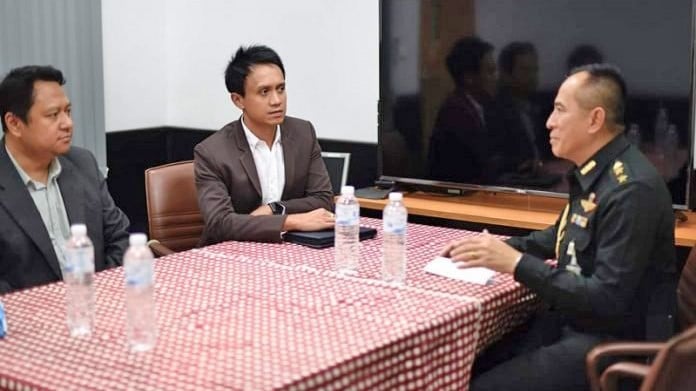 Police visited the home of an Ubon Ratchathani academic over the weekend to ask that he and university students refrain from engaging in protests when PM Gen. Prayuth Chan-o-cha visits the north-eastern province over the next few days.
Khaosod English reports that police officers went to the university lecturer Teerapon Anmai's home and asked him not to make any political move come Tuesday when the PM hosts a mobile-cabinet meeting in Ubon Ratchathani province. Teerapon was one of six politically-active academics at Ubon Ratchathani University visited this week and asked to make sure students and lecturers don't stage protests against Prayuth or the junta.
Meanwhile Pravit Rojanaphruk, Senior Staff Writer of The Nation, reports that the military say they have not put pressure on Ubon Ratchathani University students and academics ahead of the PM's visit.
"Still, we have to look case-by-case whether their movements could be deemed illegal because if that is the case, it will ruin the province's image of being a good host," said 2nd Army Area Commander Lt-General Tharakorn Thammawin.
"Some of our officers talked to people, but we did not put any pressure on anyone. We merely prepared security measures around the campus area prior to the PM's visit," Tharakorn added.
He was referring to military officers visiting Titipol Phakdeewanich, dean of the university's political science faculty, who was told that there must be no protest or demonstration on the campus when Prayut would be there.
From today to Tuesday, Prayut is scheduled to be in the northeastern provinces of Ubon Ratchathani and Amnat Charoen for the latest in a series of "field visits", as well as heading a mobile Cabinet meeting.
Around 500 people would be arranged by local authorities to "welcome" the junta premier at each of his destinations in Amnat Charoen.
SOURCES: Khaosod English, The Nation


Read more headlines, reports & breaking news in North East Thailand. Or catch up on your Thailand news.

Mother disappears after abandoning newborn in rubber plantation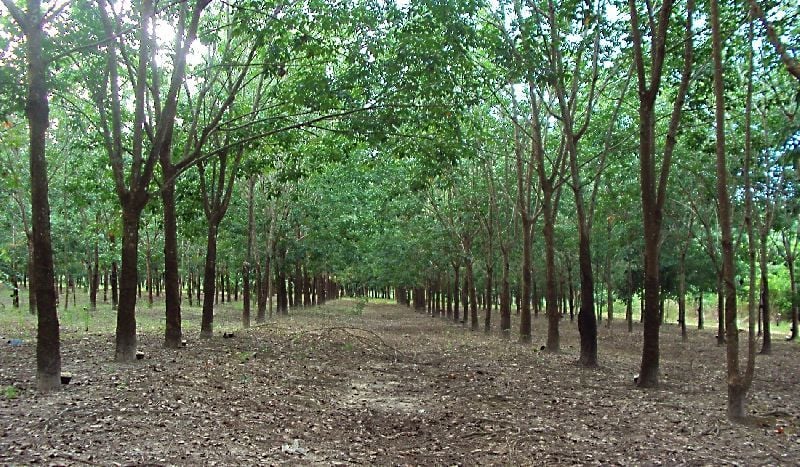 FILE PHOTO
A mother is on the run after delivering her own baby boy in a hut on a Loei rubber plantation yesterday, just a day before her husband, who was in custody for two years, was to be released. Loei is in far north-east Thailand near the Laos border.
The baby, with its umbilical cord still attached, was found by local villagers in a rubber plantation hut near Ban None Sawan village in Tambon Khao Luang in Wang Saphung district at 2pm yesterday.
The baby was rushed to the district hospital and forwarded to Loei Hospital.
The chief of the Wang Saphung police station says police learned that the mother is a 38 year old local resident of the village. Her house is about four kilometres from the spot where the baby was found.
Police say the mother disappeared after the delivery apparently because she feared her husband would harm her. Police hope to arrest the mother and charge her with abandoning and endangering a baby, whilst putting her in contact with local welfare services.
Her sister-in-law, 'Yingyai' (not her real name), told police that the mother already has four children, with the eldest 12 years old and the youngest 2 years.
Her husband was jailed two years ago and released today. Yingyai said her sister-in-law's stomach did not grow large and so her pregnancy was not noticed until last month.
SOURCE: The Nation
5,000 Buriram citizens register for medical marijuana possession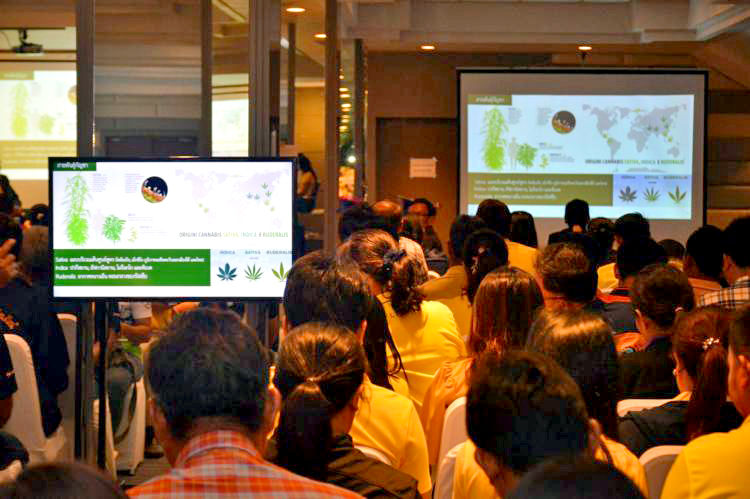 by Tanakorn Sangiam
The 90 day registration period for persons in possession of marijuana, without facing prosecution, end this Tuesday, May 21. 5,000+ persons in Buriram, north-east Thailand, have already registered their possession during this period. A community seminar on marijuana planting and management also took place yesterday to prepare Buriram province as a key manufacturer of medical marijuana.
About 250 people comprising of public health officials, agricultural officials, and community enterprises today joined a seminar on marijuana planting and management for medical usage. The seminar was aimed for participants to further distribute the knowledge on systematic medical marijuana planting and manufacturing management to help promote income distribution in local communities, specifically some 3,000 community enterprises in 23 districts in Buriram province.
These community enterprises will then be evaluated for their preparedness, and will be determined by the Food and Drugs Administration whether Buriram province is ready to become a key medical marijuana manufacturer of the country.
Talking about the end of the moratorium for persons in possession of marijuana, Buriram Provincial Public Health Official Withit Saruesadeechaikul said some 5,000 persons had so far registered as possessors – 2,000 villagers in the Buriram province and 20% of registered possessors being cancer patients.
SOURCE: National News Bureau of Thailand
Two construction workers win big in the National Lottery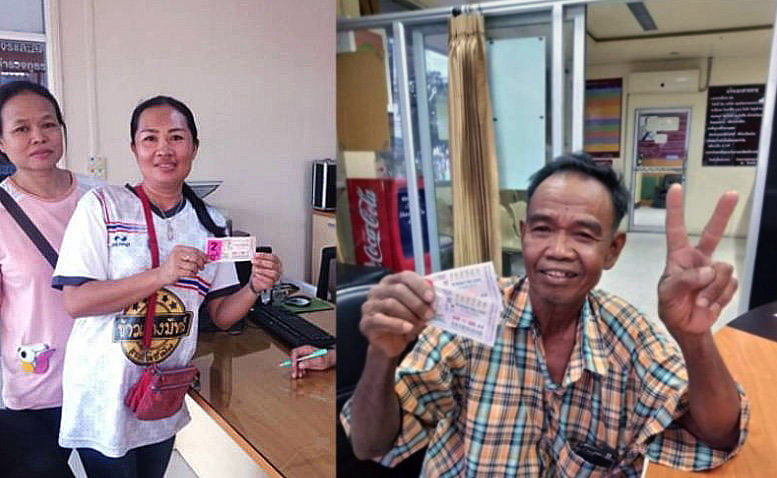 PHOTO: Daily News
Two Thai construction workers have won big in this week's national lottery. Two wins but two very different methods used to select the winning number, 926526.
Wathida Trinet had been visiting Khon Kaen but works in Wang Noi to the north of Bangkok, according to Daily News. There she noticed a gecko clambering over the house number "526" and decided to buy a ticket including that number. She won a whopping 6 million baht thanks to the gecko.
Meanwhile in the north-east 65 year old Charlerm Hettakhu says that a lottery vendor came to his building site to sell the remaining few lottery tickets. He says he could just afford two from a set of three as he only had 200 baht at the time.
He scored a tidy 12 million win. In that case it was just pure luck… "they were the only tickets she had," he said.
SOURCE: Daily News