Things that have changed in Thailand in the Covid Era | Top 10 | VIDEO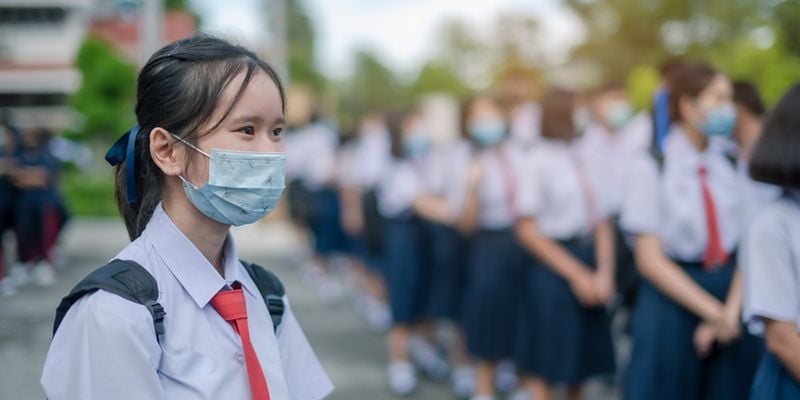 Top 10 things that have changed in Thailand during the Covid-era
Things have changed. In some cases they've changed a lot and may never be the same again. Many people are suffering as a result of the impacts of lockdowns and the border closures. Some people are being forced to re-invent their lives as a result. Here are some of the main things we believe have changed since January this year.
Face Masks
The now every-present face mask is now with us for a long time. In Asia, it was never uncommon to see people wearing face masks, for traffic, air pollution, fears of disease or just to a fashion statement.
In the Covid-era, mask wearing will now just become a normal thing we wear when in public spaces. Even when the government relaxes the actual laws about the wearing of face masks, most people, we predict, will continue to wear them anyway.
Taking Your Temperature
It's everywhere, it doesn't appear to be very effective or reliable, but it's not uncommon to have your temperature taken by someone pointing a gun-thing at your head, numerous times a day. The only people to have benefitted from these temperature checks are the manufacturers of infra-red temperature check machines.
Flying in the Covid-era
While the domestic carriers are all flying again, they're doing it tough. Planes are sometimes half-empty and there's certainly less choice of times and destinations, compared to before the Covid travel restrictions set in.
But it hasn't stopped the budget airlines from making the situation extremely competitive with the fares still very low. The aviation industry will certainly re-emerge with fewer airlines as some will be unable to weather the Covid storm.
Confidence
Many business had to close during the lockdown. Some have re-opened, some tried to re-open but have since closed again, and some are struggling along as best they can. But people, through fear or simply being unable to afford it, are going out and spending less. The impacts of recessions across the reason will have long-lasting, profound effects on consumer confidence.
Eating Out
There's been few clear winners in all this Covid mess. Delivery companies are just one of them, and the local motorcade delivery services in particular. Grab Food and Food Panda are just two examples of the new way we eat and many restaurants are changing their table service model, and even their take away services, to suit the new normal of food on demand. Some restaurants have even closed their doors forever and turned into virtual restaurants, delivering food exclusively through the convenience of app ordering and delivery.
The Travel Industry
Apart from the obvious lack of international tourism, there's no doubt we're simply going to be travelling less in the short to medium term. Many people will be unable to afford the long holidays of the pastand may travel less, or not at all.
For the communities that relied on tourism, the changes in their situation has been profound. Businesses are having to reinvent their model to cater for domestic tourism or simply find other ways to diversify their business plan, or just wait out the situation.
The Economy
Thailand is in recession. So is everywhere else, and the situation, sadly, is likely to get worse as the Covid-era stretches out and restrictions hold back investment. Some previously good businesses are now out of business. Businesses that were struggling before have been proven unsustainable.
Globally, the government stimulus poured into local economies has caused artificial spikes in some stock markets. In other countries, where the government paid salaries for companies that were forced to close up or sack staff, are finding it hard to ween people off the grants and get them back to work.
In Thailand the economy has been hit hard, particularly in the export , tourism and hospitality industries. The downstream effects of all the staff losing their work, will have an effect on the local economy for many years.
Shell shock
Thailand, reliant on international tourism, has found itself exposed once the borders were closed. As the situation extends way past the 'few months' people were expecting, the full impact is starting to hit hard, particularly in places like Pattaya, Phuket and Chiang Mai. Their reliance on tourism has exposed their economies and left thousands wondering what else they can do to sustain themselves.
Whilst Thailand has recovered quickly from past political unrest, tsunamis and past pandemic threats, this time there will be a much longer path to recovery and will force many businesses to re-evaluate their businesses.
The red light industries
The reality has certainly hit home for tens of thousands of Thailand's sex workers. Although not officially recognised in Thailand, prostitution has been a huge local industry in the past, creating an enormous underground market for locals and international tourists as well.
Without official government acknowledgment, their jobs are not recognised and their salaries vanish once the bars and borders close. No rights, no unemployment pay. The number of prostitutes in Thailand could be upwards of 100,000, and these workers have had to head home, many back to the northern and north east provinces. Thailand's red light districts were locked down for almost 3 months and bars and clubs, and the bar girls and boys, have been struggling ever since.
The pause button
There are few people that have not been profoundly affected by the impact of the coronavirus. Whilst some have been confronted directly with health issues, and even the deaths caused by Covid-19, of friends or relatives, others have had to put their lives and businesses on hold.
People have been unable to travel, business doors have been closed, many people have lost their job and thousands of events have had to be cancelled or postponed.
Even though many parts of the economy are being to grind back into action, there will be a lingering hang-over for just about everyone as they re-orient their lives to suit the new situation.
In some cases, the pause button may have to be hit again, as the world continues to battle Covid-19, and find new ways to live with it.
Keep in contact with The Thaiger by following our
Facebook page
.
Never miss out on future posts by
following The Thaiger
.
Travellers to Thailand to wear "Smartband" tracking watch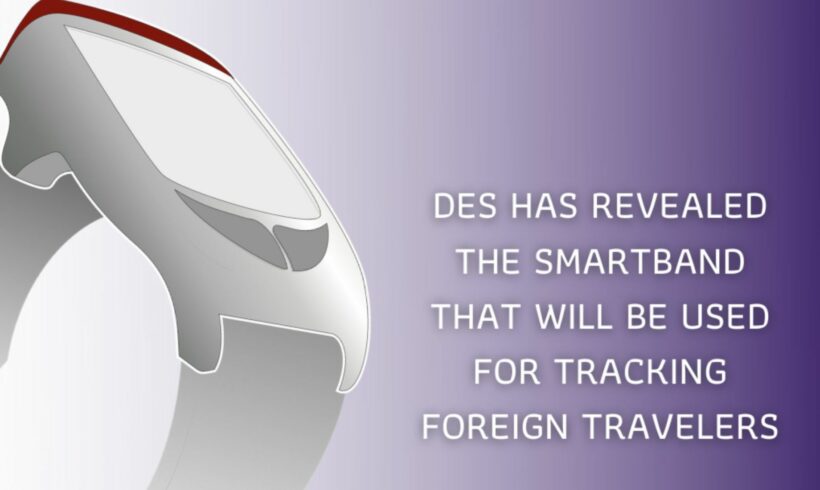 Special Tourist Vias, 14 day quarantine, "plans", "models" and endless red-tape. Now we've got the "smartband" to track foreigners when they visit Thailand. The so-called Smartband will have to be worn by any foreign travellers entering Thailand. The new wearable restriction for travellers to Thailand coincides with the Cabinet announcement this week to allow more foreign tourists and crew of yachts to enter Thailand under the Special Tourist Visa program.
"The wristband can track their locations and measure the body's temperature, blood pressure, and heart rate. It can also help the wearers with various problems, such as asking for directions when they get lost."
The Smartband is being introduced from today.It's the brainchild of the Ministry of Digital Economy and Society, in cooperation with Thai startups, according to the announcement on PR Thai Government.
Details, as usual, are sketchy and there is no clarification where the smartband is given to the tourists, if it's compulsory to wear or who pays for it. Nothing explains how the Smartband can help when the wearer is "asking for directions". Or is it waterproof? On the government's own PR Facebook page the reception was less than enthusiastic….
"I never wear a watch, especially in Thai heat. I don't mind a month in the daytime but forever is nonsense. I wonder how it does in the pool? The original plan was a tracking app on the phone. No problem, I am boring, you can follow me if you like but this looks like a shakedown for tech that I don't want, in a form that I do not use. What happens when you take it off? I certainly do not sleep with a watch on."
"I think these measures will not be widely accepted by european users. Almost no one wants to go to Thailand with quarantine don't understand why also add this measure."
"The government just keeps adding silly requirements that are preventing me from wanting to go back to Thailand, and I am sure that I am not the only one."
"Not a good idea."
"Seems there's a stark contrast between the easy going, open and warm hearted nature of the thai citizens and their government's mindset & perception of how foreigners are and how they think we like to be treated. I am aware there are some who have no manners and behave poorly but that's by far surely not a majority. As a visitor of whatever country it's normal for me to behave as a guest of the country and behave accordingly just the way one expects it when you invite someone to your house for dinner. I am sure there's other much better ways to keep those who are not welcome from traveling to Thailand than making every single person first of all a suspect of whatever sorrow may bother the government."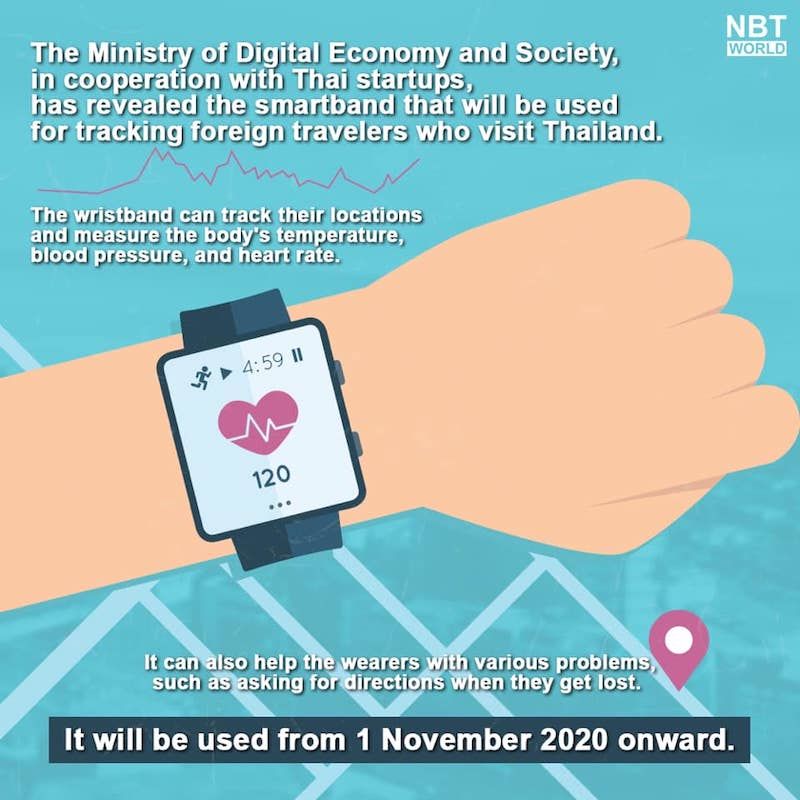 Keep in contact with The Thaiger by following our
Facebook page
.
Never miss out on future posts by
following The Thaiger
.
Foreigners who test positive for C19 in Thailand won't be able to use the public health system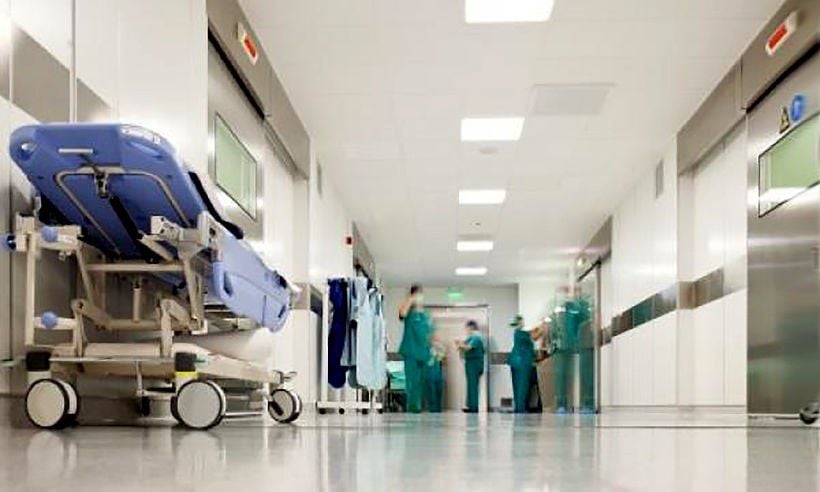 The battle to reopen Thailand's borders is shaping up as a 3-way PR fight between economic hawks who are eager to re-open to reboot the country's tourism industry, a government and medical officials resting on their laurels after containing the virus, and a risk-averse population who, survey after survey, indicate they are keen to keep the borders closed.
In another effort to assuage Thai fears, a doctor at the infectious disease department has stated that any foreigner found to be infected with Covid-19, while in alternative state quarantine, would be taken to a partner hospital in the private sector, not a Thai public hospital.
Dr Opas Karnkawinpong has made it clear that foreigners would have to pay for their treatment and medication themselves.
"They won't be a burden on the Thai health system."
Dr Opas laid out the strict measures that foreigners would have to submit to before travelling to Thailand. Apart from the effort and cost of finding a flight at this time, gaining permission from their country's Thai Embassy, they would have to get fit-to-fly and entry certificates, Covid-free documentation, health insurance and upfront payments for their 14 day Alternative State Quarantine.
"If infected they would go to a special isolation unit at the hospital partnered with the quarantine hotel. Non serious cases would be there for 10 days, those with serious conditions like lung infections may have to stay for a month."
• Those with no symptoms but who tested positive would have to stay in hospital for ten days after their positive test.
• Others would have to be hospitalized for ten days after developing symptoms then a further 24 hour period after symptoms fully abate.
• In more severe cases the length of hospitalization would be at the discretion of doctors. People may only be let out after xrays, temperature and breathing rate checks satisfied medical teams.
A list of several measures were also mentioned for people after they go home from hospital. These include recommendations to wear masks, socially distance, wash hands and surfaces, use separate eating utensils to others. If they get sick again they must take private transport to a hospital. Family members are being advised to monitor their own health closely.
SOURCE: Siam Rath | Thai Visa
Keep in contact with The Thaiger by following our
Facebook page
.
Never miss out on future posts by
following The Thaiger
.
Nearly 5,000 Thai Airways staff to deplane in voluntary resignations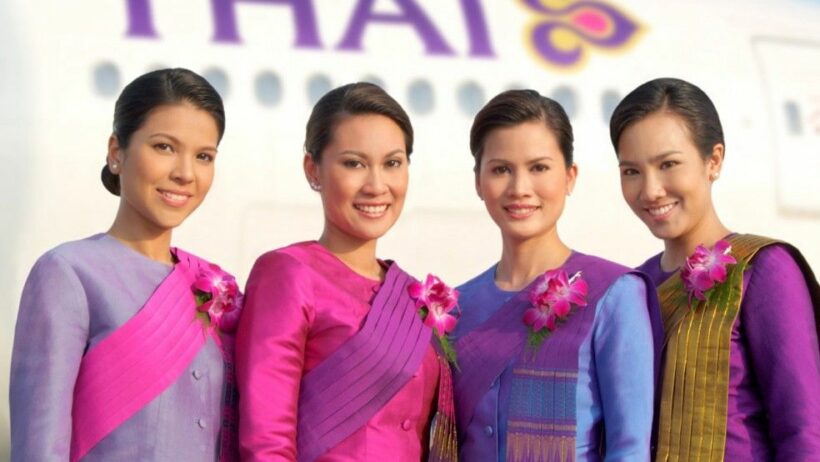 Officially, 4,977 staff at Thai Airways have applied for different stages of its Mutual Separation Plan for the survival of the airline. In other words they've been politely asked to resign. The airline employs about 20,000 people.
The beleaguered national carrier has endured a decade of substantial losses, endless headlines about systemic corruption, padded senior staff contracts and executive perks. In the midst of the impact from the border closures in April, Thai Airways executives again approached the Thai government for another cash bailout. But this time the Cabinet bristled and forced the airline into a "rehabilitation" program, effectively bankruptcy proceedings.
Acting Thai Airways president Chansin Treenuchagron said the airline offered the MSP to its staff because it had been loss-ridden and the impacts of the coronavirus disease 2019 caused it to undergo rehabilitation.
"Cargo and repatriation flights, food services from its catering department and the sales of Thai Airways souvenirs could not make up for lost revenue from the stalled passenger service."
The airline management invited early retirement applications from October 19 to 28. During the period, 1,918 employees applied to retire on Dec 1; 2,699 employees wanted to leave with 20% salary payment for six months from November to April and would later apply for early retirement; and 360 employees applied for both choices.
"The applicants contributed to the survival of the airline".
Keep in contact with The Thaiger by following our
Facebook page
.
Never miss out on future posts by
following The Thaiger
.