Thailand passes new laws to reduce begging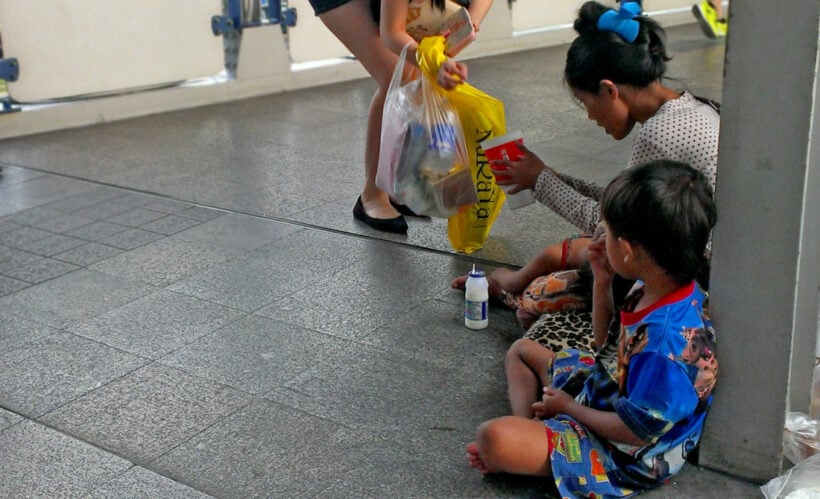 Thailand is aiming to purge itself of beggars in the latest laws to outlaw the practice.
General Anantaporn Kanjanarat, head of the Ministry of Social Development and Human Security (MSDHS), says his agency would co-ordinate with the National Office of Buddhism to ask for co-operation from temples to educate the public about appropriate merit-making and to stop them from giving cash to beggars as it is illegal.
Temples nationwide are being urged to discourage visitors from giving money to beggars, according to the latest edition of the Beggar Control Act that comes into effect in August this year. The minister said stickers warning against handing cash to beggars in English, Chinese, Japanese, Korean, Cambodian and Myanmar would soon be placed at tourists attractions, airports and state offices.
"If people wish to help the beggars, they can make donations to the MSDHS projects for vocational promotion for beggars," he said.
As temples are the sites for worshipping and merit-making, many beggars wander around temples and other high-traffic attractions to ask for money from visitors.
237 beggars (including 156 Thais and 81 foreign migrants) had been 'spoken to' in the past 6 months and a total of 4,361 street performers had registered with the authority for access to public space, with only 300 locations available.
The meeting also resolved to impose a sliding scale of fines on beggars. Those arrested for panhandling for the first time would be fined at 500 baht, the second time 2,000 baht, the third time 5,000 baht and the fourth time and above 10,000 baht.
The new law required beggars to admit to life quality development and protection centres or quit panhandling. Once they are admitted to such centres, they would not be allowed to leave the centres without permission or face a maximum one-month jail term and/or a maximum fine of 10,000 baht.
SOURCE: The Nation
Keep in contact with The Thaiger by following our Facebook page.
Never miss out on future posts by following The Thaiger.
Thai DJ Celebrity party is likely to be "super spreader" event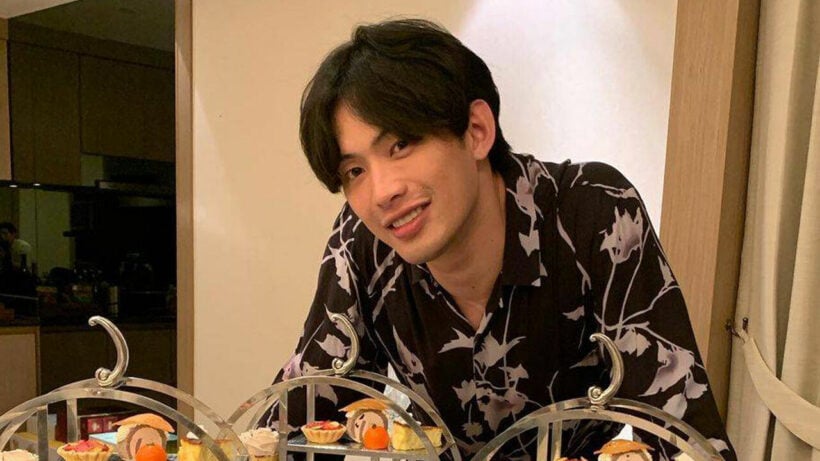 The birthday party of Techin Ploypetch, better known as "DJ Matoom", is now considered a super-spreader source of Covid-19, with 19 people already found infected after attending the event. According the CCSA spokesperson during the daily briefing today, "Transmissions in Bangkok should be highlighted. They show the possibility of a person becoming a super-spreader".
The birth of the super spreader birthday party started with a guest to the DJ's party who had visited a well-known entertainment venue in Chiang Mai between January 1 and 4. He sought a Covid-19 test on January 5 following news that infected people had visited the pub, but tested negative. He should have self quarantined for 14 days, but he still flew to Bangkok and then attended the DJ celebrity's birthday party on January 9.
DJ Matoom says he met the guest, one of his friend, on January 9, but that friend didn't know he was infected until January 19 in which he told Matoom.
According to Dr Tanarak Plipat, now acting inspector-general of the Public Health Ministry, an infected person can transmit disease to two others on average, while a "super spreader" will transmit to multiple people.
DJ Matoom and the party's guest were criticised of violating the disease control measures.
SOURCE: Thai PBS World
Keep in contact with The Thaiger by following our Facebook page.
Never miss out on future posts by following The Thaiger.
Owners of vehicles emitting black smoke to be fined up to 5,000 baht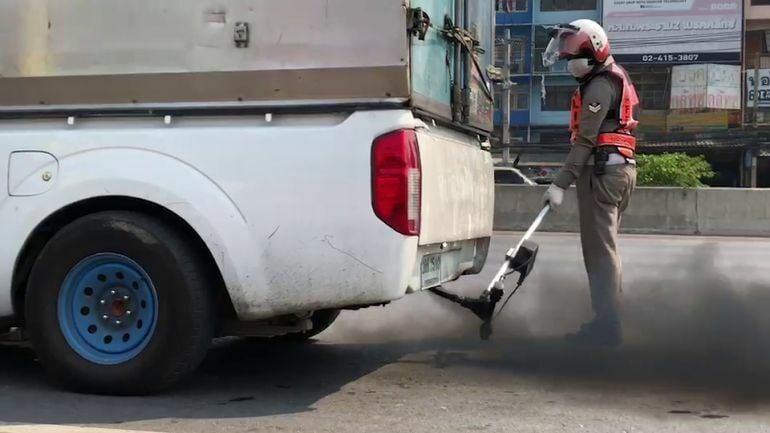 Owners of cars and trucks emitting an excessive amount of black smoke face a fine up to 5,000 baht. The heavy fine is an attempt to reduce air pollution in Bangkok. Along with the fine, the Department of Land Transport will also order the vehicle be suspended from use until its emission system is fixed.
According to the department, from October last year until January, 689,333 vehicles in Bangkok areas have been inspected for black smoke emissions, while 8,762 of them have been suspended from usage. Those vehicles emitting a high volume of smoke, but are under the safety standard, will receive warnings and owners are urged to check vehicle conditions and keep proper maintenance.
Vehicles with exceeding black smoke are urged to check their vehicles at the department's certified vehicle inspection centres located around Bangkok's outskirts, including Phutthamonthon, Romklao, and Khlong Luang areas. Motorists are also encouraged to help reduce air pollution caused by black smoke and PM2.5 particles by having their vehicles regularly serviced or alternately switching to electric or NGV-powered vehicles.
People who witness vehicles emitting black smoke can also report the authorities by calling 1584, or contact Line: @1584DLT, or via DLT GPS mobile application.
SOURCE: Nation Thailand
Keep in contact with The Thaiger by following our Facebook page.
Never miss out on future posts by following The Thaiger.
Police arrest man suspected of producing ketamine drug cocktail linked to 11 deaths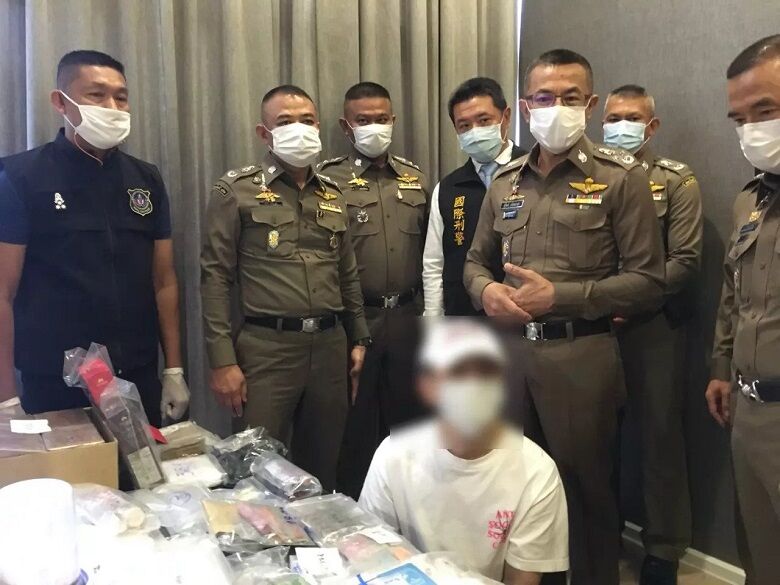 In the ongoing investigation into the ketamine-based drug cocktail linked to 11 deaths in Bangkok, police arrested a man who allegedly mixed large amounts of narcotics to make the drug cocktail known as "K powdered milk." Police say the cocktail is ketamine mixed with methamphetamine, heroin and pharmaceutical pills for anxiety and sleeping.
38 year old Taiwan national Chou Yi Sen, aka "Lupin Taiwan," was arrested yesterday after police raided his condominium in Bangkok's Ratchathewi district. Chou allegedly admitted to mixing the drugs to make "K powdered milk" and police say the formulas for the drug mixture were found on his cell phone.
Earlier this month, 11 people died after taking the drug cocktail. The Bangkok Post says dozens more people are still in the hospital after taking the "K powdered milk." Police have arrested numerous suspected drug dealers who ran small scale and large scale operations.
Chou allegedly ran the drug operation from various locations in Bangkok, selling the drugs overseas using the cryptocurrency Bitcoin as well as to buyers in Thailand. Police also searched Chou's rooms at other condominium the Huai Khawang, Wang Thong Lang and Klong Toey districts, seizing a variety of illicit drugs and equipment as well as a pistol with 8 bullets.
Altogether, police seized 4 kilograms of ketamine, 376 ecstasy pills, 4 kilograms of crystal methamphetamine, 8 kilograms of heroin, 48 LSD tabs, 11.6 grams of cocaine, 2 bottles of Dormicum sleeping pills and 265 Five Five sleeping pills. Police say they also seized 2 plastic sealing machines, 2 mixers that appeared to have drug-like residue and 2 digital scales.
SOURCE: Bangkok Post
Catch up with the latest daily "Thailand News Today" here on The Thaiger.
Keep in contact with The Thaiger by following our Facebook page.
Never miss out on future posts by following The Thaiger.