Thailand News Today – Friday, April 17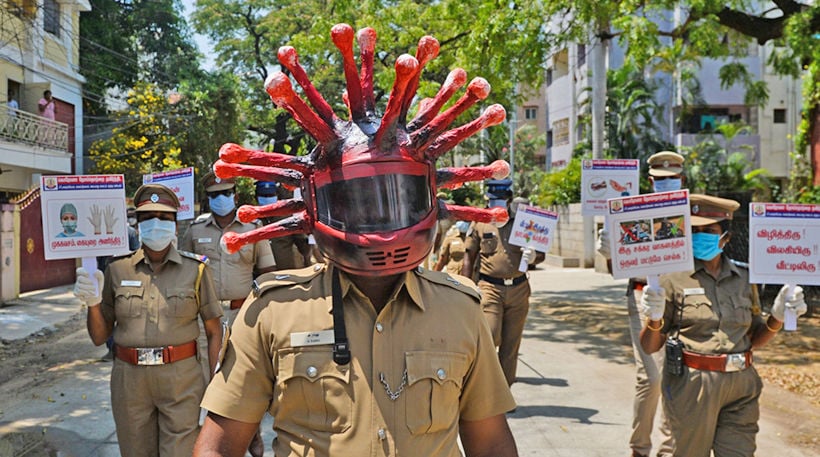 Healthcare leader predicts 200,000 people could be infected with Covid-19
Despite the relatively low number of new coronavirus cases in Thailand, hospitals are already reaching capacity in dealing with patients that need ICU treatment and ventilators… this from Boon Vanasin, chairman of Thonburi Healthcare Group.
He claims that the three main hospitals in Bangkok specialising in Covid-19 treatment are already full, even university hospitals in Bangkok are full.
He estimates the actual number of infections at as much as 40 times higher than reported, as 80% of people with the virus do not show symptoms. This means about 200,000 people could have the virus and not know it. 
PM offers apology for "confusion" over 5,000 baht handouts
PM Prayut Chan-o-cha has come out and apologised to Thais for the national stuff-up surrounding the 5,000 baht handouts.
The monthly handouts were for "informal" workers affected by the Covid-19 crisis. There has been conflicting information, extensions, denials and general confusion surrounding the stimulus package. This week rejected Thais fronted up to the Finance Ministry waving protest signs and their bottoms at surprised ministry officials.
Yesterday the PM offered a public apology for the government's "miscommunication" and assured the nation that the government is doing its best to help all affected groups.
Phuket Zoo animals left abandoned and starving
A video from some walkers who stumbled into the mostly abandoned Phuket Zoo has gone viral. It painted a desparate scene of despair for the remaining animals.
Edwin Wiek, Founder at People & Animals Thailand, warned people who were fundraising to try and save the animals that they have no legal access to the tigers or can be involved the rescue of the tigers or other animals. Authorities are checking on the tigers and other wildlife today but have said they will not confiscate or ask for a hand over. The zoo's owners say they will keep the tigers for a newly built zoo on Phuket.
Pattaya irons out the wrinkles at checkpoints
After some major traffic snarls during the initial implementation of restricted movement in and out of Pattaya, the wrinkles have been ironed out and the lockdown is now flowing smoothly, according to both officials and locals. An inspection by the Pattaya mayor has revealed no congestion issues and minimal waiting times for cars, trucks and motorbikes. 
If an individual is found with a high temperature they are sent to Bang Lamung Hospital to receive further testing and care.
Thai airlines have their hands out for an extra 8.8 billion baht
The Cabinet approved loans totalling 16 billion bath on March 26 for 7 Thai airlines who had endured a negative impact, or a complete collapse, from the Covid-19 pandemic. But that wasn't enough.
Now the Thai aviation industry says they want another 8 billion baht of government low-interest loans up to 24.15 billion baht.
A total of 8 airlines have joined together to apply for the loan by sending a letter to the Ministry of Finance looking for a raise in the original loan. 
The airlines have asked for an interest rate of 2% over a period of five years, with the first payment of principal and interest scheduled for January next year. They claim that they need the government help so they can retain an estimated 30,000 Thai employees.
Thunderstorms in the South, heatwave in the North
Scorchers in the north and thunderstorms in the south. That's the forecast as the south-westerly monsoon is on the way.
Keep in contact with The Thaiger by following our
Facebook page
.
Thailand News Today – Monday, May 25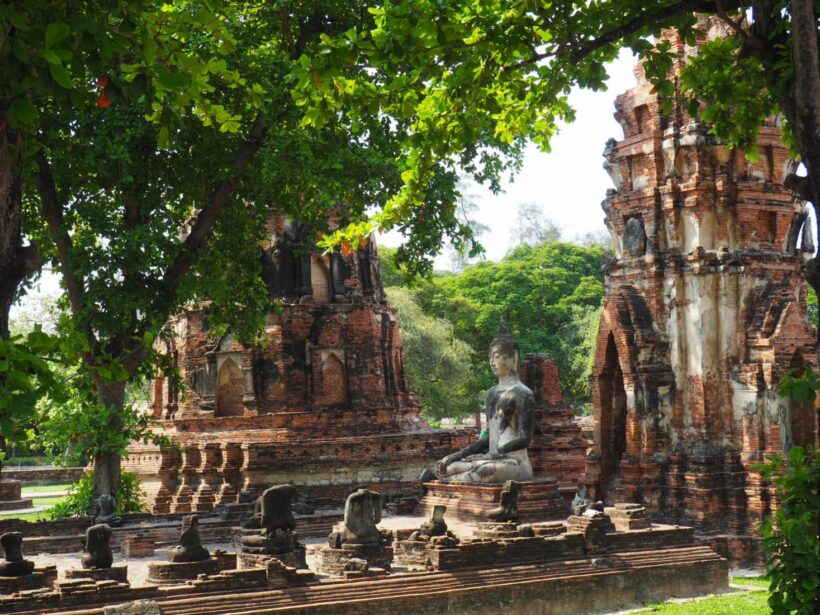 2 new cases of Covid-19 reported in Thailand with one additional death
Today there have been 2 new confirmed cases of the Covid-19 Coronavirus in Thailand with 1 additional death. 
The 2 new cases consist of 1 imported case from a Thai National being repatriated from Russia last Wednesday. She's currently under state quarantine in Chon Buri province.
The other was a 49 year old Chinese wife of an Italian who had been infected with the virus in Cherngtalay, Phuket. She has 3 children aged 15, 10 and 7 and currently showing no signs of any symptoms. Cherngtalay is the tambon bordering Bang Tao, which was a hotzone for new cases during April and early May.
The additional death was a 68 year old Thai woman in Chumphon, southern Thailand. She was reported to have had underlying issues when she succumbed to the disease.
From beauty queen Thailand's new face in Covid-19 reporting
Crowned Miss Thailand 2008, Dr Panprapa Yongtrakul returned to the spotlight last week as assistant spokesperson of the Centre for Covid-19 Situation Administration.
She'll be reporting about the pandemic every weekend from now on.
She's taken over the weekend duties from the reassuring face Dr Taweesin Visan-nu-yothin who has been an extremely professional daily voice of CCSA since it was established on March 26.
In 2008, Panprapa was crowned Miss Thailand at the age of 20. It had been her dream since childhood to become a beauty queen. Now she's the weekend face of the daily CCSA reports. She's yet to be tested when taking questions from the Thai and foreign media.
Phuket's lost summer – looking to 2021 for tourism recovery
In a solemn recognition of the reality of Phuket's stalled tourist industry, a spokesperson for the southern chapter of the Thai Hotels Association is saying most of the west coast hotels are unlikely to reopen until the last quarter of this year. 
For now, Phuket's International Airport remains closed to scheduled flights, and the Tha Chatchai road checkpoint at the top of the island is heavily curating who comes in and out with plenty of red-tape and paperwork. Nationally, the Civil Aviation Authority of Thailand still has a ban in place for all international travel into Thailand until at least the end of June – it could be extended further. The only exceptions are repatriation flights of Thai's returning home and the return of international diplomats.
Phuket's issue, as an economy that revolves almost completely around tourism, is that, even if it throws open the immigration gates at the airport and the doors of its almost 100,000 hotel and accommodation rooms, there are few markets that could provide incoming tourists at this stage. Where will they come from? Europe (including the UK), the US and now South America, are mired in their own pandemic outbreaks, and whilst trying to reopen their economies, are facing imminent second waves of Covid-19. 
Whilst other parts of Thailand have opportunities to reopen their businesses – manufacture, agriculture, IT, and large chunks of populations visit shops and general trading – Phuket has little of that. Some 50,000+ of the island's 450,000 permanent population have already departed the island, either before the borders were closed in mid-March, or as soon as they were able to return to their provinces when the road border re-opened for repatriating people at the start of May.
The vice-president of the Thai Hotels Association southern chapter, says that hotels along the west coast might reopen in September at the earliest. 
Opposition criticises Thai government over economic toll of Covid response
Opposition party Pheu Thai has condemned the government's management of the Covid-19 crisis, saying total shutdown has had a devastating effect on the country's economy. 
The party says the hard-hitting restrictions imposed across the country have led to high unemployment, with the International Monetary Fund saying Thailand's economy is the worst-affected in the region.
They add that the IMF is predicting the Thai economy will shrink by 6.7% this year, saying the country has one of the world's most negative GDP forecasts, despite appearing to have brought the virus under control quite quickly.
Ayutthaya welcomes visitors after restrictions lift
Ayutthaya is welcoming visitors again after months of empty temple grounds as another set of restrictions were lifted over the weekend, allowing temples and historical sites to open back up. 
The Tourism Council of Thailand president says reopening the historic sites and business for domestic tourists will give tourism operators in the area a "lifeline". The Buddhist temples had the most tourists over the weekend.
Keep in contact with The Thaiger by following our
Facebook page
.
Thai food giant to provide a million meals priced at 20 baht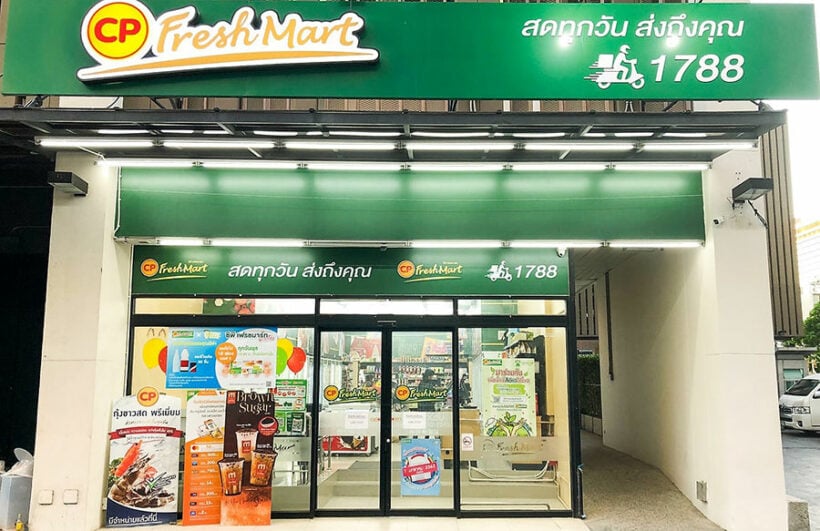 Thai food conglomerate Charoen Pokphand Foods says it plans to offer heavily discounted ready-to-eat meals for those facing financial difficulties as a result of the economic fallout of Covid-19.
CEO Prasit Boondoungprasert says a million meals will be distributed to Fresh Mart shops around the country and will cost just 20 baht. There will be a choice of dishes on offer and customers who purchase 5 meals at a time using the TrueWallet app will get an additional 5 baht discount .
"Six ready-to-eat meals will be offered under the campaign – rice with chicken breast in spicy sauce, rice with roasted chicken, rice with spicy chicken, fried rice with Korean-style roasted chicken, rice with garlic and liver and rice with omlette."
Nation Thailand reports that CPF is also delivering free food to impoverished homes in Bangkok on Tuesdays, Thursdays and Saturdays and distributing vouchers to village healthcare volunteers around the country so they can purchase items at discounted prices at Fresh Mart branches nationwide.
Charoen Pokphand Foods Public Company Limited a company of the Charoen Pokphand Group, is an agro-industrial and food conglomerate headquartered in Thailand. Approximately 64% of its revenue came from overseas operations, with 30% from its home market of Thailand, and 6% from export operations. It recently acquired Bellisio Foods, one of the largest frozen food suppliers in the United States, for US$1 billion, as well as Westbridge Foods, a major British poultry producer with turnover of over £340 Million.
The company's core businesses are livestock and aquaculture. Livestock operations include chicken broilers, chicken layers, ducks, and swine. In aquaculture, the two main marine animals are shrimp and fish – Wikipedia.
SOURCE: Nation Thailand
Keep in contact with The Thaiger by following our
Facebook page
.
Students to wear mask, get temperature checked at school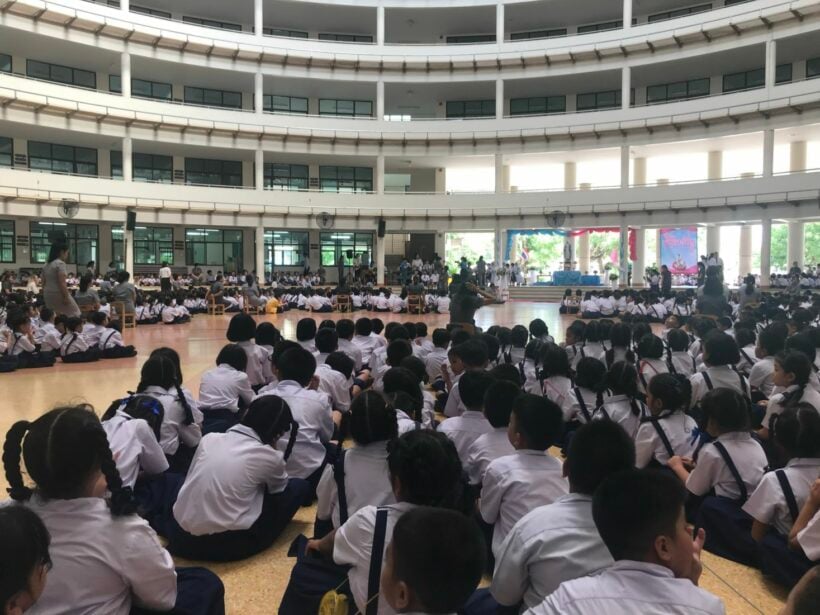 Students will need to wear a face mask and have their temperature checked before entering school. The Public Health and Education ministries recently put restrictions in place for the start of school set for July 1, according to Nation Thailand.
Schools are categorised as a high risk area for the potential spread of the coronavirus. In general, cold and flu bugs spread fast in schools. Now, with a more serious pandemic, teachers and school officials will need to work extra hard to keep students healthy and somehow find a way to make sure students are social distancing.
"Hand sanitising checkpoints are now required throughout school grounds. Door knobs, toilets and playgrounds must be cleaned often. If a student has symptoms, the school must inform public health authorities."
Some advisors are saying schools should wait longer to open, while others say children are less likely to show symptoms of the virus. The start date has already been pushed back and students are looking at a so-called "mega term" with little to no holiday break to make up for lost time until next year.
Thailand's chief virologist, Dr. Yong Poovorawan, from the Faculty of Medicine says reopening schools needs careful consideration.
"If they do reopen in July, class sizes must be reduced to make sure students are seated a safe distance apart. It's unclear how schools that are at capacity will lower class sizes."
Distance-learning classes have launched online, but the system has had a few early bugs, with many Thais without internet or some unable to access the classes.
SOURCES: Nation Thailand| Thai PBS World| Bangkok Post
Keep in contact with The Thaiger by following our
Facebook page
.