Thailand keeping track of foreigners – the TM30 reporting form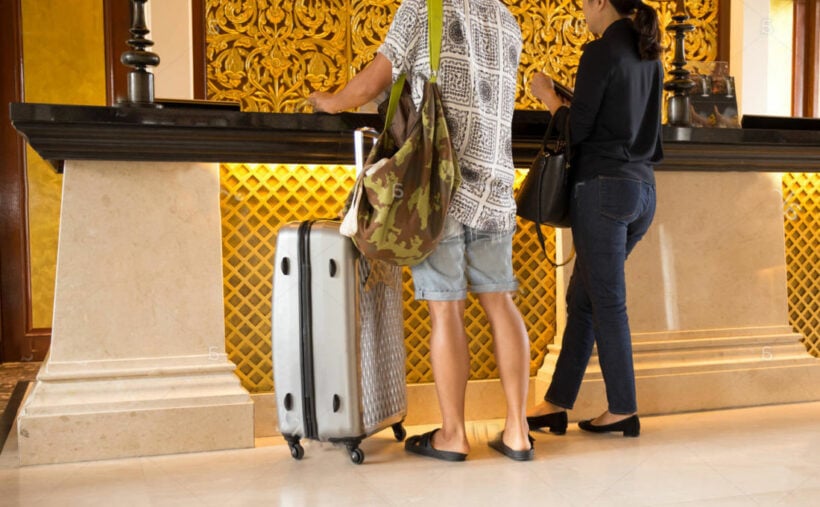 The TM30 reporting procedure is a Thai immigration requirement. The form is designed to assist keeping track of foreigners – tourists and expats – whilst in Thailand. It must be completed by the owner or landlord to report the stay of guests within 24 hours of their arrival.
As with many things in Thailand the enforcement will not be uniformly applied and some people may get away without reporting, maybe for years. But if Immigration do check, and you haven't been doing the required reporting, then fines and other immigration problems will follow.
We've tried to simplify the TM30 to these main points.
If you're staying at a hotel, the hotel will do the registration for you after you've checked in. But it also applies to the following…
If you own and live in a home in Thailand
If you're staying with a Thai friend
If you're staying a property that isn't properly licensed
The TM30 form is designed to report foreigners locations during their short or long-term stay in Thailand. If you are staying in a condo or apartment block, the owner must register your stay.
The rationale from the Thai government is that the TM30 provides a way to monitor the 'goodies' but also the 'baddies', in the hope of deterring foreign criminals to choose Thailand as a place to hide out.
The law governing the TM30 form was introduced a long time with the Hotel Act of 2005, but has since expanded beyond hotels to cover landlords owning property or apartments that are not classified as hotels. Authorities believed this was necessary to include the rental of condos and other unlicensed premises rented out to paying guests, such as room-sharing apps like AirBnB. The rules also apply to Thais hosting foreigners.
The report must be completed by hotels, serviced apartments or by landlords of private properties. It is the landlord's responsibility to submit the TM30.
If you are staying in a friend's house, your friend still needs to submit the TM30 form. The same applies to a foreigner married to a Thai and carries a Thai visa.
If you're an expat living permanently in Thailand and travel to other places within the country – any other address other than your usual home address – you need to inform immigration once you've returned.
This is what you need to fill in a TM30…
Copy of your departure card
Copy of your passport photo page
Copy of your most recent visa stamp page
The landlord or reporting person needs…
Copy of the title deed to their property
Copy of the rental contract
The TM30 is not the same as 90 day reporting.
Online registration is available HERE, when it's working. You need to register a username and password then you just login whenever you need to. The fine for not reporting is 1,600 Baht per person.
To protect yourself, as a tenant or guest, you should ask your landlord or accommodation owner if you have already been registered.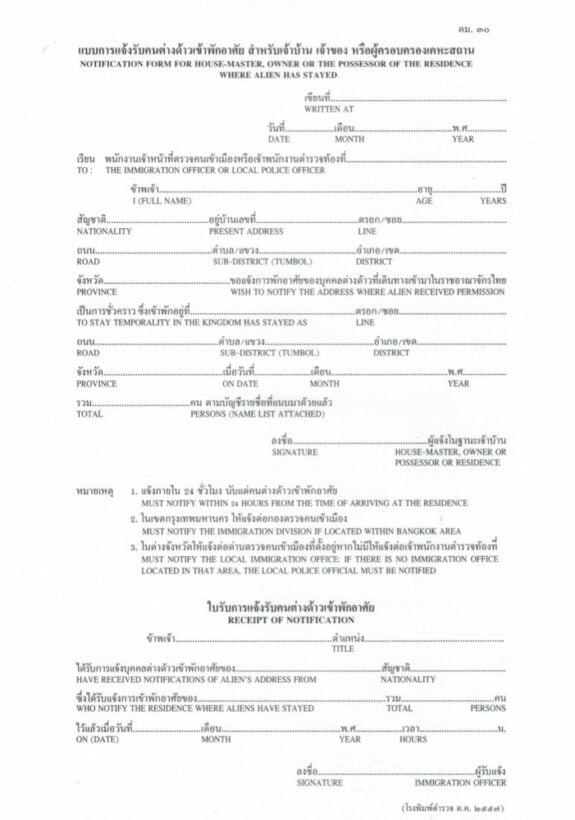 Keep in contact with The Thaiger by following our
Facebook page
.
Bangkok plummets in popularity with expats. Taipei heads the list.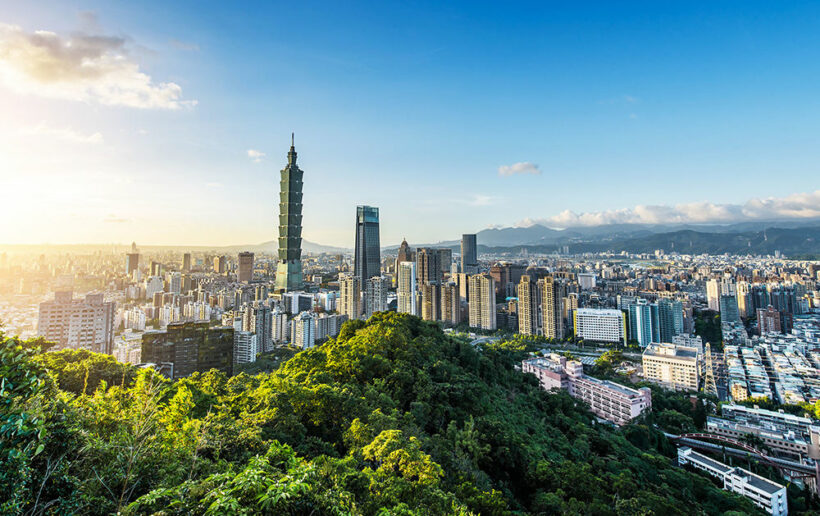 PHOTO: This year's #1 city for expats – Taipei, Taiwan – Time Out
Bangkok has dropped from #5 (in 2018) to #20 this year in the annual Expat City Ranking.
But Asian cities continue to dominate the annual global Top 5 in the Expat City Ranking 2019. Italian cities Rome and Milan join Kuwait City at the bottom of this year's rankings.
Taipei managed to defend its first place from last years list. Kuala Lumpur is rated the best city for getting settled and is second overall. Ho Chi Minh City ranks first in the Finance & Housing Index but third in the overall survey. Singapore and Montreal fill out the top five spots this year.
Bangkok experienced a significant drop compared to the 2018 edition of the list, where the Thai capital ranked 5th worldwide and 4th in Asia.
"Poor environmental management and horrendous traffic conditions eventually took a toll on Bangkok ratings."
Bangkok, as an "expat-friendly city", now faces fierce competition with Taipei, Kuala Lumpur and Ho Chi Minh City taking the lead ahead of the longtime favourite.
Ranking fifth out of all the cities surveyed in Asia, Bangkok ranks third in the Finance and Housing Index, but the Big Mango's rankings were shot down by poor scores for environmental quality and political stability. 59% of the respondents in the survey say Bangkok's environment is poor, and 36% worry about political stability.
Singapore's fourth place further adds to Asian destinations dominating the Expat City Ranking 2019. The four top cities all do very well regarding finance and housing, with Singapore receiving the "worst" result here – a 15th rank mostly due to the expensive housing in the city-state.
Bangkok, the Thai capital, stays in the top 3 in the Finance & Housing Index for another year although the city has dropped from second place in 2018 to third place in 2019.
With regards to how easy it is to find housing in Bangkok, 80% of respondents give agreeable answers. The ease of finding a new, reasonably priced home appears to be an attractive aspect for expats moving to Bangkok; 58% of respondents find that the housing in the city is affordable.
With its second place in the Expat City Ranking 2019, Kuala Lumpur makes it into the global top 3 after consistently ranking among the top 10 cities in the past few years. Expats rate Kuala Lumpur as the city where it's easiest to get settled, as well as one of the best cities worldwide when it comes to finance and housing.
Following a 4th place out of 72 cities in 2018, Ho Chi Minh City manages to further improve its result to rank 3rd out of 82 in 2019. Expats rate Vietnam's most populous city as the best place for finance and housing, with the city ranking first for all but one of the underlying factors. HCMC places second regarding the affordability of housing.
In the Expat Insider 2019 survey, over 20,000 participants were asked not only to rate their respective host country but also to share insights regarding their city of residence. Respondents rated more than 25 different aspects of urban life abroad on a scale of one to seven, with the rating process emphasising expats' personal satisfaction with these aspects.
SOURCE: Internations.org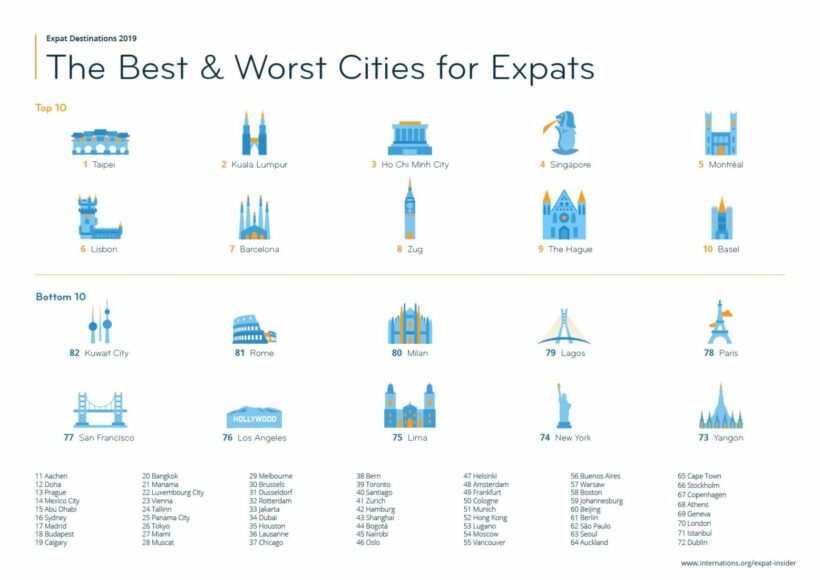 Keep in contact with The Thaiger by following our
Facebook page
.
German dies after fall from condo's 27th floor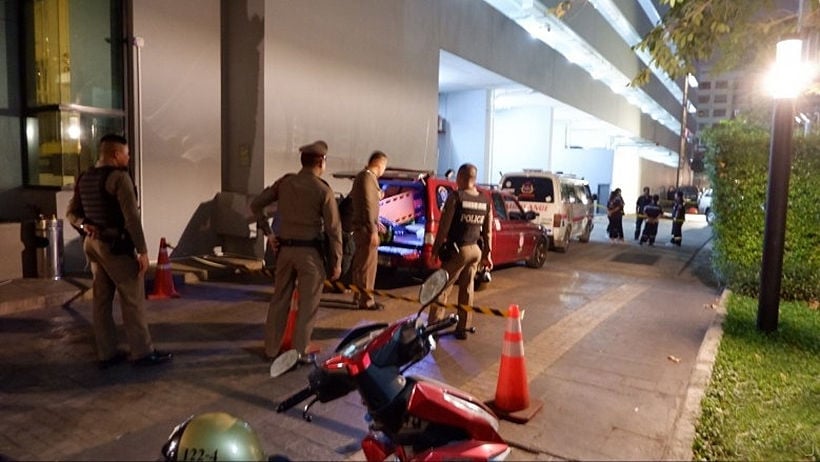 PHOTO: The Nation
Police were called to a condominium block on Sukhumvit Soi 79, Phra Khanong, following a report that man had fallen from the 27th floor last night (Friday).
They were joined at the scene by emergency responders and volunteer rescue workers and a medical examiner from Chulalongkorn Hospital. They arrived to find the body of a caucasian male, approximately 180 centimetres tall, dressed in a purple T-shirt and black shorts, laying dead on the ground.
The deceased man was 49 year old Roland Helmut Cunz from Germany. Witnesses said they saw him falling from the 27th floor of the condo. The body of the deceased man was later sent to Chulalongkorn Hospital for an autopsy.
Police have been checking CCTV footage and questioning witnesses to determine more details about the sequence of events leading to the man's fall from the condominium's balcony.
SOURCE: The Nation
Keep in contact with The Thaiger by following our
Facebook page
.
German busted for 5 day overstay in Pattaya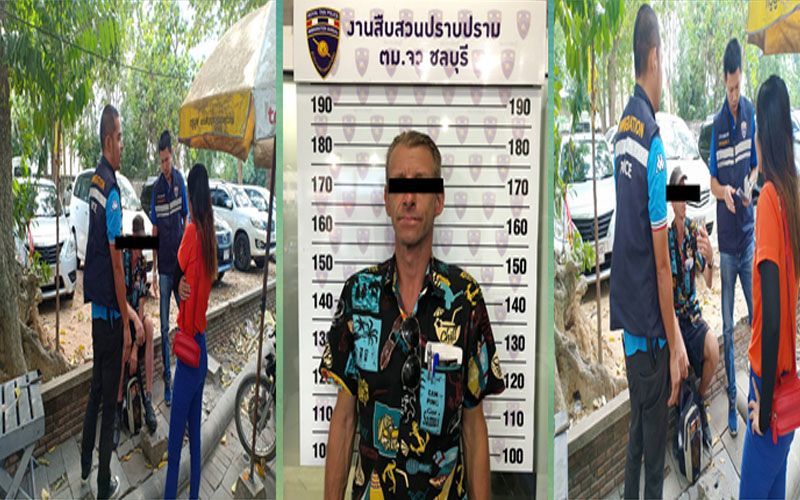 Five Chonburi immigration officers have arrested a 45 year old German man outside a hotel in Pattaya. "Bert E" had overstayed his visa by five days and was handed over to Pattaya police. The immigration police are now making examples of even minor transgressions of the visa rules.
The five-man task force was sent by the chief of Chonburi immigration, who was acting under orders from national immigration chief Sompong "Big Oud" Chingduang, according to Thai news agency Naew Na.
Sompong took over the helm of immigration after the previous chief, Surachat "Big Joke" Hakpan was mysteriously demoted, or side-lined, last April. In October Sompong said authorities "will rid Thailand of the bad apples in the foreigner population,"
"This is just the beginning."
Among those targeted are overstayers, illegal immigrants, internationally wanted individuals and common criminals. Foreigners can be deported and blacklisted from entering Thailand for overstaying their visa, or any criminal offence. Even if it's only five days.
Thai immigration authorities have made it a habit in the past few years not only to round up dozens of foreigners at a time in raids, but also to parade them in front of the press.
The hotel was in the Na Klua area. New Na, as in the past, is urging the public to continue calling immigration police on 1178 to report violations.
SOURCE: Naew Na
Keep in contact with The Thaiger by following our
Facebook page
.