Thai traditional trades staying alive in 'new normal'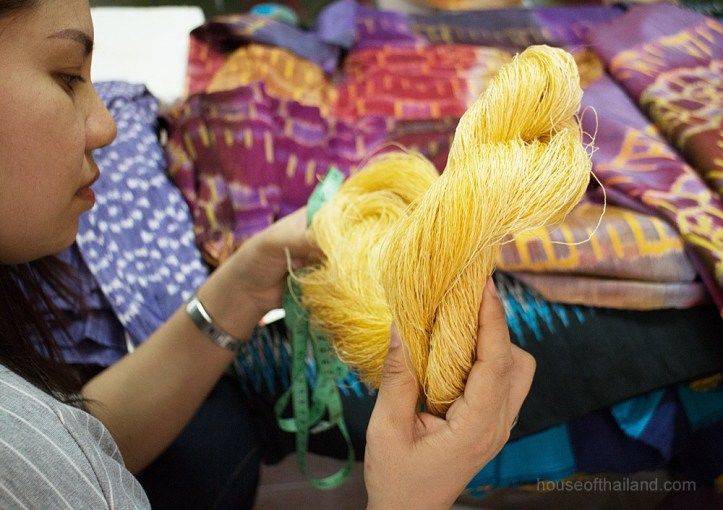 Thai silk and craft-related trade is staying alive in the 'new normal' era thanks to the Support Foundation created and backed by Her Majesty Queen Sirikit. The Foundation for the Promotion of Supplementary Occupations and Related Techniques under the Royal Patronage of Her Majesty the Queen, was initiated in 1976 with the hopes of introducing original handicrafts to the younger generations. Today, it boasts an international, billion baht industry that helps support the Thai economy through setting stylish trends both locally and abroad.
In the 1970s, Queen Sirikit and His Majesty, the late King Bhumibol Adulyadej The Great worked to improve the quality of life of the Thai people. They set up projects that aimed to generate sustainable income for those in rural areas helping to aid the living conditions of those with low socioeconomic status. Upon visiting such areas as Isaan, Her Majesty lauded the unique identities of these people and lifestyles, which were reflected in their handmade crafts and textiles.
Her Majesty vowed to preserve the unique handicrafts and encouraged rural weavers to continue to make these distinctive textiles while introducing different colours to help them appeal to modern tastes. From there, she incorporated these products into the Support Foundation to help promote such traditional ways of earning an income. The queen even had her own wardrobe redesigned to showcase the Thai villagers' fabrics, wearing their creations in the style of Thai silks. The move proved prosperous as such trends caught on both on the home front and worldwide.
Now, world renowned designers and embroiderers such as Pierre Balmain and Francois Lesage have used the designs in their own creations, paving the way for the original designers to step up their standards of living. The delicate designs are showcased at the Queen Sirikit Museum of Textiles and include such handicrafts as Northeastern silk ikat, or Matmii in Thai, as well as Chok and Phrae Waa silk brocade shoulder cloths. Pha Yok from southern Thailand is also on display as their golden brocades are delightful to the eyes.
Such sustainable ways of living that have been supported by the foundation include seeing the weavers growing their own mulberry trees to raise silkworms from start to finish in order to weave the fabric made for the unique clothing.
Nadhawan Tanyongmas, deputy director of the museum, says that the museum is considered as part of the Support Foundation. Its objective is to raise awareness, preserve and become a specialized learning centre about the Queen Mother's dedication, the history and values of Thai textiles and handicrafts.
"We apply advanced technology of an international standard in the conservation lab to restore and preserve all type of fabrics, not just Thai silk, but also cotton and hilltribe textiles. Our main challenge is drawing the public to visit the museum as our culture is unlike that in Western countries. We organize activities every month to offer knowledge in more interactive ways."
"Moreover, we have created a visual museum on the Google Art and Culture platform so that we can reach young generation viewers through various channels."
The Support Foundation is also taking the lead and working closely with suppliers and leading designers, to promote and commercialize the products globally. As the Thai economy has suffered due to the Covid-19 pandemic, it is no doubt one more way of helping those in rural areas create a sustainable living.
SOURCE: Thai PBS World
Catch up with the latest daily "Thailand News Today" here on The Thaiger.
Keep in contact with Thaiger by following our Facebook page.
Never miss out on future posts by following Thaiger.
Vietnam passes Thailand as world's top rice price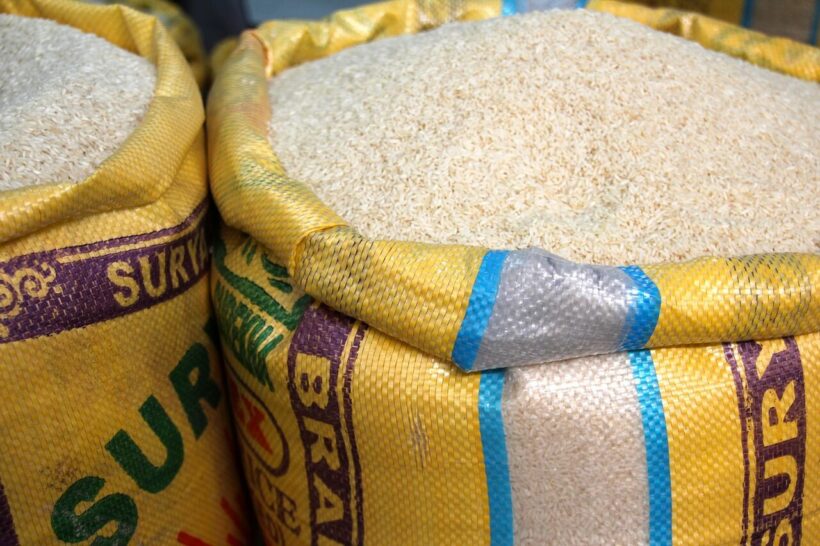 In undoubtedly only the second most important "r_ce war", Vietnam has overtaken Thailand to become the highest-priced exporting rice in the world. First quarter prices were up nearly 19% over last year, reaching US $547 per tonne, with prices in March half a per cent higher than February's rate. This run on pricing pushes Vietnamese rice past both Thailand and India, their main competition. Thailand can take some consolations though, as Thai Jasmine rice was recently named the most delicious rice in the world.
It isn't all good news though, as the Department of Agricultural Processing and Market Development (Ministry of Agriculture and Rural Development) reported that Vietnam's exports are down 30% in volume to 1.1 million tonnes exported between January and March of 2021. With the increased price though, the export earned US $606 million, a drop of only 17% in value over comparable 2020 figures.
Last year Vietnamese rice pushed past Thailand to become the world's second-biggest rice exporter, moving less rice than only India, the top exporter in the world. In 2020, Vietnam exported 6.15 million tonnes of rice at a price of US $3.07 billion. The Vietnam Food Association expects an increase throughout 2021 as businesses have finished preparing rice for export and have an abundant supply. The Department of Agricultural Processing and Market Development further explains that strong demand from foreign buyers for the new winter-spring rice contributed to the rising prices.
While India remains the top exporter, their prices are significantly lower, with India's 5% broken rice achieving a strong price growth last month, but still peaking at only US $401 per tonne. On the other hand, earlier in the year, Thailand had clung close to Vietnam's numbers like, well, white on rice. At the beginning of March, Thai rice peaked at US $538 per tonne, just US $9 from the top spot. But prices slumped by the end of the month to US $509.
SOURCE: Vietnam Net
Keep in contact with Thaiger by following our Facebook page.
Never miss out on future posts by following Thaiger.
Thailand provinces currently imposing travel restrictions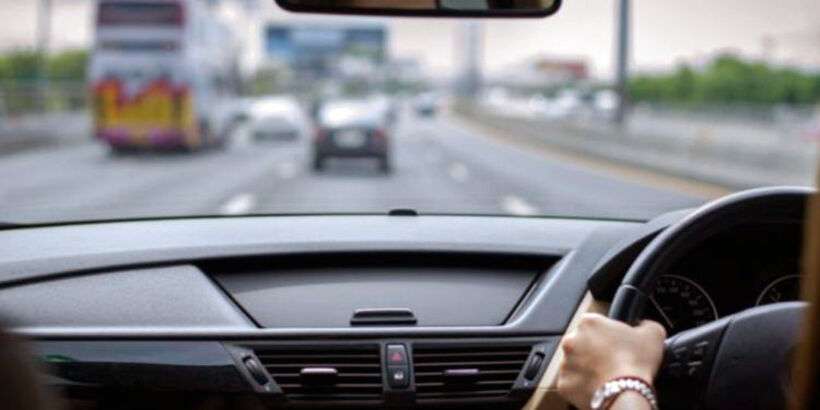 Here's a list of Thai provinces current imposing restrictions on entry, by road or air, as you travel at this time. Today is the last day of the Songkran holiday, so there will be a return home for many people although it's expected that many have also taken the Friday off to merge the Songkran break with the weekend. So there will be a big movement of people on Sunday.
The government is meeting today to examine additional restrictions and possible partial lockdowns, especially in Bangkok and the immediate surrounding provinces.
Some provinces are insisting on negative Covid tests, others are providing an option for voluntary 14 day quarantine (which is not very practical if people are returning home for 2-3 days). The restrictions vary in most of the provinces. Do your homework as the situation is extremely fluid at the moment.
Both the island (province) of Phuket and Pattaya (Chon Buri) are notably absent in this list.
NORTH
Chiang Mai
Kamphaeng Phet
Lampang
Lamphun
Nan
Phayao
Phetchabun
Phichit
Phitsanulok
Phrae
Tak
Uttaradit
NORTHEAST
Amnat Charoen
Bung Kan
Buri Ram
Chaiyaphum
Khon Kaen
Maha Sarakham
Mukdahan
Nakhon Phanom
Nakhon Ratchasima
Nong Bua Lam Phu
Nong Khai
Sakon Nakhon
Ubon Ratchathani
Udon Thani
Yasothon
CENTRAL AND EAST
Chai Nat
Lop Buri
Nakhon Sawan
Sa Kaeo
Saraburi
Sing Buri
Uthai Thani
SOUTH
Chumphon
Narathiwat
Pattani
Phangnga
Ranong
Satun
Songkhla
Trang
Keep in contact with Thaiger by following our Facebook page.
Never miss out on future posts by following Thaiger.
Red paint in Burmese streets mark 700+ deaths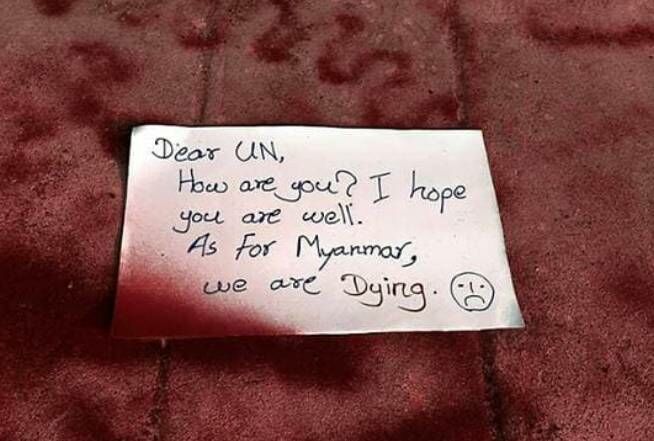 Marking over 700 deaths in the Burmese military crackdown, anti-coup protesters in Myanmar are splashing red paint across the streets of Yangon to represent the blood of those killed in the growing crisis. Myanmar has ground to a halt as the military junta attempt to silence opposition to their February 1 takeover with deadly force. 714 deaths have been verified by local monitoring groups, but they warn the actual number may be much higher.
The economy and daily functioning of the country is immobile, the internet has been cut off to many citizens, even Myanmar's Thingyan New Year festival, similar to Thailand's Songkran holiday, has been cancelled. Instead of water fights in the street, protesters explained they used the holiday to draw a parallel, splashing red paint "blood" instead to draw attention to the Burmese deaths at the hands of the military.
"The purpose of the "bleeding strike" is to remember the martyrs who died in the struggle for democracy. We should not be happy during this festival time. We have to feel sadness for the martyrs who are bleeding and we must continue to fight this battle in any way we can."
Simple but powerful signs and notes were found amongst the blood protest with phrases like, "blood has not dried on the streets," "overthrow the era of fear," and "hope our military dictatorship fails." Perhaps most poignant was a note found on red-painted streets reading, "Dear UN, How are you? I hope you are well. As for Myanmar, we are dying."
The UN fears that a Syrian-style conflict is around the corner for Myanmar, calling on countries to take immediate steps against the military junta, citing possible crimes against humanity. High Commissioner for Human Rights Michelle Bachelet draws the Syria comparison, worried a full-blown Burmese civil war could parallel the Syrian war that has led to 400,000 deaths and 6 million refugees. While some countries have enacted sanctions, infighting has delayed meaningful action with the EU claiming Russia and China are blocking possible UN arms embargos.
Meanwhile, the military added many more people to the list of over 260 people including doctors and celebrities they are seeking to arrest for crimes such as spreading dissent or treating injured protesters. 7 protesters in Yangon, 3 in absentia, were sentenced to death for the alleged murder of a suspected informant.
In the northwest of Myanmar, a milk delivery couple were killed by military storming the town of Tamu. And in the Mandalay region, protesters drove motorbikes with red flags supporting imprisoned leader Aung San Suu Kyi.
SOURCE: Channel News Asia
Keep in contact with Thaiger by following our Facebook page.
Never miss out on future posts by following Thaiger.