Schools advised to improve online learning in case of second Covid-19 outbreak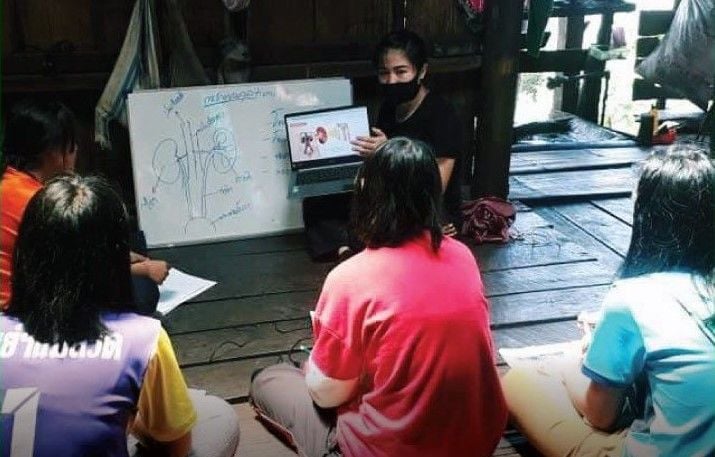 Thailand schools are told to get ready for a possible second wave of Covid-19 and prepare to for lockdown measures – just in case – to make sure all children have equal access to education. An economist warns that the education gap between rich children in urban areas and poor children in rural areas could widen if schools shut down again and resort to the same online learning measures tried out months ago.
In an online seminar called "My school and Covid-19," human development economist Dilaka Lathapitate stressed that school closures and the switch to online learning during the lockdown period led to an increase in the country's education disparity. Dilaka, from the education unit of the World Bank in Bangkok, says Thailand's education system isn't ready for another outbreak.
"The pandemic denied many children, particularly those in rural areas, learning and self-development opportunities."
Thailand tried the "distance learning" experiment during the lockdown, but it was deemed a failure. Many in remote areas had problems like the lack of WiFi, faulty reception and limited to no access to working computers. At one point, hundreds of volunteers were sent out by the Equitable Education Fund teach children in remote areas.
Taking students out of the classrooms and moving to online learning hit poor students the hardest, according to chairperson of the Princess Maha Chakri Award Foundation, Krissanapong Kirtikara. He says those students are often the most in need of comprehensive support.
Thailand isn't ready to implement online learning, Dilaka says. If there was another coronavirus outbreak, the education gap between the rich and the poor would likely widen due to access to technology. Dilaka cited a survey that showed a "digital divide" between children in urban and rural areas.
SOURCE: Bangkok Post
Keep in contact with The Thaiger by following our
Facebook page
.
Never miss out on future posts by
following The Thaiger
.
New Thailand Plus app for tourists will help officials track their whereabouts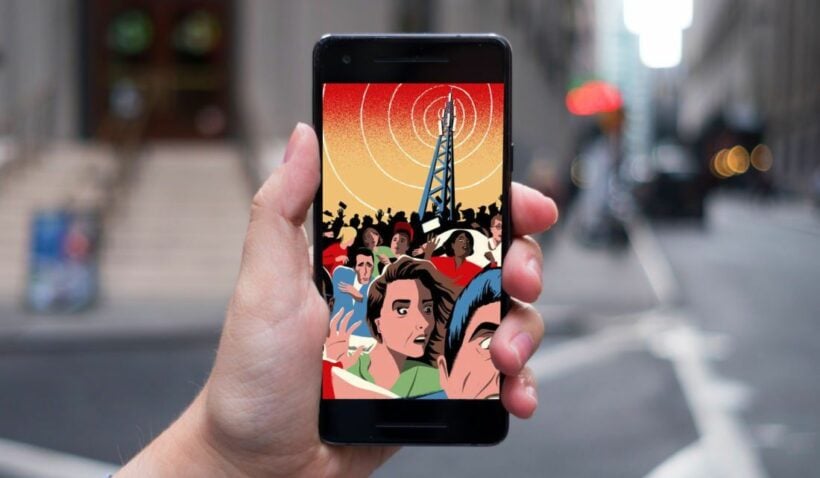 A new app, named Thailand Plus, for tourists has been created to help officials track their whereabouts more precisely once they have arrived in Thailand. The app was developed by Sompote Arhunai, the CEO of the Energy Absolute Company, which also developed the "Mor Chana" application.
Sompote says the app will send information to the Ministry of Foreign Affairs and will function similarily to a GPS. Such information will include certificate of entries, as well as screening and tracing. He says officials will know the whereabouts of tourists during their stays in case any of them are found to have contracted the virus. Such precise whereabouts will reportedly help authorities to take immediate action to prevent the spread of the virus in the areas in which the tourists visited.
So far, he says 600,000 Thais have downloaded the Mor Chana app and he urges more Thais to do the same. But following the controversial app, which some say is an invasion of privacy, he says their privacy will not be compromised.
Such a new development comes after The Tourism Authority of Thailand has introduced a special tourist visa, for tourists from low-risk countries, in order to start helping the country recover after Covid wrecked the tourism-reliant economy. However, some of the requirements have been controversial as critics say only rich tourists would be able to take advantage of the special visa option. Such requirements include a mandatory 14-day stay at an approved alternative state quarantine hotel or hospital, which is may be quite pricey for the average backpacker. Other requirements include the procurement of travel health insurance that covers a minimum of 400,000 baht.
Recently, tourism authorities have announced that the nation will see 681 tourists arriving by next month, as they have secured the special visas and a place to quarantine.
SOURCE: Thai PBS World
Keep in contact with The Thaiger by following our
Facebook page
.
Never miss out on future posts by
following The Thaiger
.
Hotel investment group launches world's first "green" hotel fund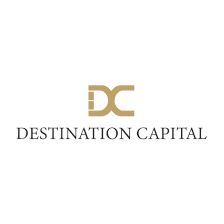 Destination Capital, a hotel investment group in Bangkok, has announced that it will launch the world's first ever "green" hotel fund. The fund will acquire hotels and implement sustainability systems and procedures to promote long term environmental and financial sustainability in investments using the EDGE certification programme. EDGE, an online platform, is an innovation of the International Finance Corporation, which helps property developers to build and brand "green" establishments in a fast and affordable way. EDGE is used by more than 170 countries and reportedly has kept almost 230,000 tonnes of carbon dioxide annually from entering the atmosphere.
DC's fund, titled Descap I, is part of its efforts to acquire freehold, 4 star hotels in prime destinations all over Thailand. James Kaplan, the CEO of DC, says he sees opportunities to renovate hotels to accommodate "green" technology and systems due to the current Covid pandemic that has ravaged the tourism sector in the kingdom.
"Destination Capital's adoption of the EDGE certification program will provide the Descap I with the opportunity to gain a competitive advantage by differentiating our products and improving carbon emissions of the hotels."
"If there is one thing we have learned during Covid-19 it is that the environment and nature recover quickly from poor resource management practices. Our participation in EDGE will serve to encourage the hospitality industry to adopt best practices with respect to better managing our scarce resources, raise broader consciousness about global warming and stem the tide of environmental degradation. We will implement operational elements to reduce water consumption, reduce waste emissions, reduce electricity use, and to the best of our ability eliminate plastic usage."
Descap I, is a Thai Private Equity Trust. The company partners with Private Equity and Institutional Funds to source hotel acquisition opportunities and manage assets in the Asia Pacific region, turning its main focus to Thailand.
SOURCE: Pattaya Mail
Keep in contact with The Thaiger by following our
Facebook page
.
Never miss out on future posts by
following The Thaiger
.
Personal data of 13 million online users leaked in data breach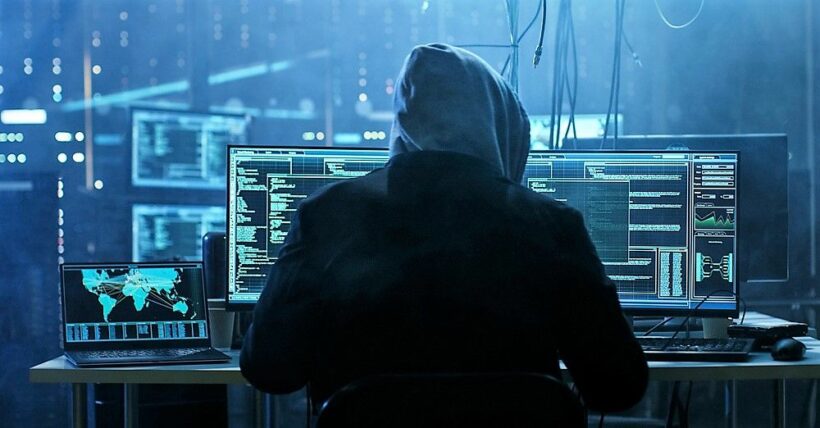 The Digital Economy and Society Minister is calling in the experts after revelations that a data breach means the personal data of over 13 million online users has been compromised. The details of the accounts have been found up for sale on an underground website, according to a Thai PBS World report. The news has sparked condemnation of Thailand's cybersecurity.
It's understood the data includes names, phone numbers, and email addresses, as well as information on online transactions carried out by users of Lazada, Shopee, Line and Facebook, as well as several other online platforms. It's believed the data breach applies to transactions that took place in 2018.
The DES Minister, Buddhipongse Punnakanta, has contacted Lazada Thailand, who confirmed the breach was not at their end and are now investigating further. Meanwhile, the DES has invited online security experts from the Electronic Transactions Development Agency and the National Cybersecurity Commission, as well as representatives from each of the affected platforms, to a meeting next week to discuss ways of preventing such incidents.
The ministry insists the protection of online users' personal data is a top priority and is working with all relevant bodies to beat the threat of cyber-attacks.
SOURCE: Nation Thailand
Keep in contact with The Thaiger by following our
Facebook page
.
Never miss out on future posts by
following The Thaiger
.