Phuket Gazette Thailand News: National lottery impossible, says expert; Supercar hit list targets rich; Akeyuth murder suspect surrenders; Mobs face off in Chiang Mai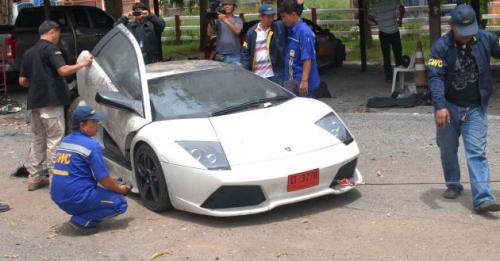 PHUKET MEDIA WATCH
– Thailand news compiled by Gazette editors for Phuket's international community
Thai national lottery 'statiscally impossible': expert
The Nation / Phuket Gazette
PHUKET: After conducting a three-decade-long study, Chulalongkorn University statistician Theeraporn Verathaworn has discovered that the numbers drawn fortnightly in the state lottery are highly improbable.
Hence, he said, the system should become fully automated and be open to external review in order to ensure the results cannot be rigged.
"There should be no problems if they use automated machines and the system is checked by outside auditors every two years or so," the 59-year-old said.
State lottery operators should also make all statistics of winning numbers available to the public for the sake of transparency, he advised.
He said that though many Thais still believed that drawing a number manually was more reliable, it is not true scientifically.
Theeraporn, who recently briefed concerned panels both in the Senate and the Lower House, said many poor people who placed underground bets on the last two or three numbers of the state lottery had a high chance of being exploited.
While stopping short of accusing the state lottery of manipulating results, Theeraporn said his study proved the results were highly improbable. For instance, he said, having the same last two digits of 66 appear as the winning number twice in a decade is impossible, statistically speaking, as it can only occur once in 417 years on average. This number was first drawn on October 1, 2004 and then again on February 1 this year. "When something that should occur once in 417 years ends up occurring twice, it's almost a miracle," he said.
Another highly unusual result was the last two digits of one of Prime Minister Yingluck Shinawatra's many vans, which ended up appearing seven times in the 40 bimonthly cycles. "The same number came up three times consecutively," he said.
Theeraporn said manipulation was possible because the balls containing lottery numbers could not be mixed properly in the small container used and also because lower digits were dropped into the container first.
Underground betting will continue as poor people keep hoping luck will solve their problems. Besides, the amount promised by illegal betting is disproportionately higher than that offered legally. A Bt1-wager on the winning last two digits could win as much as Bt60 in the underground lottery.
Nevertheless, the chance of winning is still much lower than losing, and does not make sense statistically unless you have access to those "special numbers", Theeraporn said.
"Theoretically, if you asked me if one should gamble on lottery numbers, I would say it's not worth it," he said, adding that 25 million of the 69 million Thais, mostly poor people, bought lotteries. "They're building castles in the air, unless they have access to those 'lucky numbers'."
Supercar hit list targets rich
The Nation / Phuket Gazette
PHUKET: Several high-profile figures are on the newly released list of owners of reassembled luxury vehicles that the Department of Special Investigation (DSI) says it will check to determine if any are involved in tax evasion.
Among those listed are Thongmakut Thongyai, CEO of SCB Securities, and AVM Chaiyapruk Didyasarin.
Pol Lt-Colonel Korawat Panprapakorn, a senior official at the DSI, revealed the "big names" to reporters yesterday.
These names were assembled from among owners of reassembled vehicles worth more than Bt4 million at today's market rates.
The new list follows the 488 names released on Monday, who the DSI said, would be required to bring in their luxury cars for inspection.
Sergeant Worapoj Phetkhum, owner of a luxury car on Monday's list, said he would take legal action against the seller if inspection of his Mazda RX8 sports car shows it had been modified to avoid taxes.
"I bought it more than a year ago for Bt1.3million. It's a second-hand car," Worapoj said.
The DSI has launched a serious investigation into tax-evading vehicles after nobody stepped forward to claim ownership of the six luxury cars that mysteriously caught fire on a transporter late last month.
Among the six vehicles was a Bentley with trading plates that were initially linked to a company called Born to Run Co Ltd. However, the company claimed it had no knowledge of the car.
Born To Run's representative, Siriporn Darak, met with DSI investigators yesterday to clear up any doubts about her firm's involvement. She was accompanied by her lawyer Pissanu Panichsuk.
"We have never used the trading plates found on the Bentley in question.
"We hope our testimonies will be useful to the DSI investigation and assist the department in discovering the truth about the vehicle," Pissanu said.
He added that the firm had hired someone called Sudburi Prom-thamma to acquire 50 trading plates in 2009 and did not know if he had used the firm's documents in getting more plates than the agreed number.
"Let's prove the matter first – it will be fairer to both sides," said Pissanu.
Korawat said the DSI would summon Sudburi for questioning, because available records at the firm showed none of the 50 plates matched the registered number of the plate found on the Bentley.
"We will also submit the license plate found on the Bentley to the Land Transport Department for inspection," Korawat said.
Akeyuth murder suspect surrenders
The Nation / Phuket Gazette
PHUKET: Suthipong denies strangling tycoon; victim 'was dead' when he saw him
Suthipong "Berm" Pimpisal, the fourth suspect in the murder of businessman Akeyuth Anchanbutr, surrendered yesterday but denied that he had strangled Akeyuth with a shoelace.
Suthipong was earlier implicated by Akeyuth's chauffeur, Santiparb Pengduang, of having strangled Akeyuth.
Santiparb and two other suspects – Thiwakorn Kuathong and Chawalit Woonchum – have been arrested. Police yesterday obtained the Criminal Court's permission to further detain the three suspects for investigation.
Suthipong surrendered at the Metropolitan Police head office, after which police took Santiparb to the head office to identify Suthipong.
Suthipong told police investigators that he had not killed Akeyuth. He said when he entered the van he found that Akeyuth had already been killed. Suthipong said Santiparb then told him to tie a shoelace around Akeyuth's neck.
Earlier, Santiparb told police that Suthipong had strangled Akeyuth out of anger that the businessman had tried to escape.
Santiparb told reporters yesterday that he would like to apologise to Akeyuth's family. He said he did not intend to kill Akeyuth and he planned to flee after splitting the money with his friends, but Suthipong strangled the businessman.
Following the court's approval, Santiparb, Thiwakorn and Chawalit were taken for detention to Bangkok Remand Prison at 2pm.
Suchart Wongananchai, the director-general of the Corrections Department, said he had instructed prison officials to closely monitor the three suspects and to check their food for their safety.
Suchart said inmates, who have been appointed as assistant guards, would closely monitor the three to prevent th
— Phuket Gazette Editors
Want more from the Thaiger family?
📱 Download our app on Android or iOS for instant updates on your mobile
📧 Subscribe to our daily email newsletter
👍 Like/Follow us on Facebook
🔔 Subscribe to or Join our YouTube channel for daily video updates
Chiang Mai restaurants want dine-in ban revoked as infections drop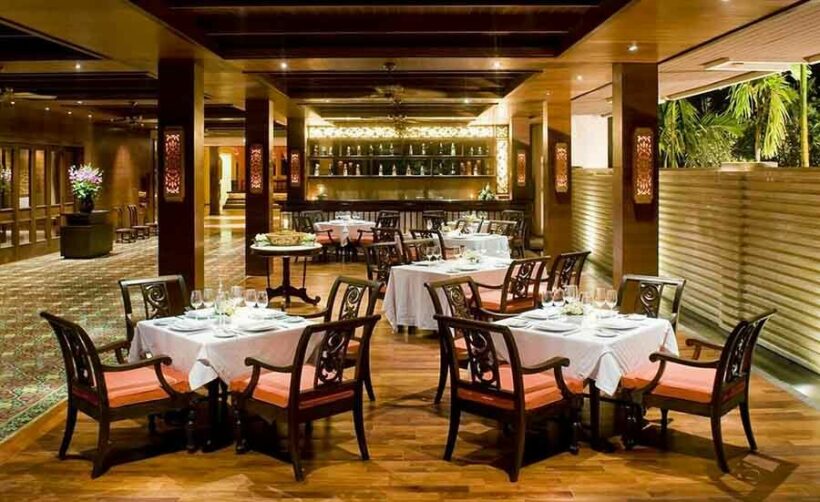 The governor of Chiang Mai has called for the ban on dining in at restaurants to be lifted and for eateries to be allowed to serve food on-site until 9pm. Charoenrit Sa-nguansat's request follows a drop in Covid-19 infections in the northern province.
The Centre for Covid-19 Situation Administration has colour-coded Chiang Mai "dark red", making it a maximum control zone, along with the central provinces of Bangkok, Chon Buri, Nonthaburi, Pathum Thani, and Samut Prakan. According to restrictions imposed on maximum control areas, in-house dining is prohibited at restaurants, which are only permitted to remain open for takeaway orders up to 9pm.
The Bangkok Post reports that Charoenrit has appealed the ban in a letter to the CSSA, after daily new infections dropped from triple digits to double digits. In his letter, he attached a copy of a petition from the Chiang Mai Restaurant and Entertainment Venue Association, who last week called for the dine-in ban to be lifted, pointing out that it's having a significant impact on more than 14,000 restaurants and 80,000 workers. The association also argues that there have been no infections linked to local restaurants.
Charoenrit, who also heads up Chiang Mai's communicable disease control body, says he supports the association's petition, adding that case numbers have been following a downward trend in the last week and calling on the government to lift the dine-in ban in the province.
According to the Bangkok Post, an innovative restaurant thought it had found a way around the ban when it opened up a "drive-in" service, in which customers could order and consume food in their own cars for up to 2 hours. Alas, the move was opposed by health officials, who pointed out the small gap between vehicles and voiced concerns that diners could use the opportunity to mingle.
SOURCE: Bangkok Post
Want more from the Thaiger family?
📱 Download our app on Android or iOS for instant updates on your mobile
📧 Subscribe to our daily email newsletter
👍 Like/Follow us on Facebook
🔔 Subscribe to or Join our YouTube channel for daily video updates
Chiang Mai on track to reopen 2 districts to foreign tourists in October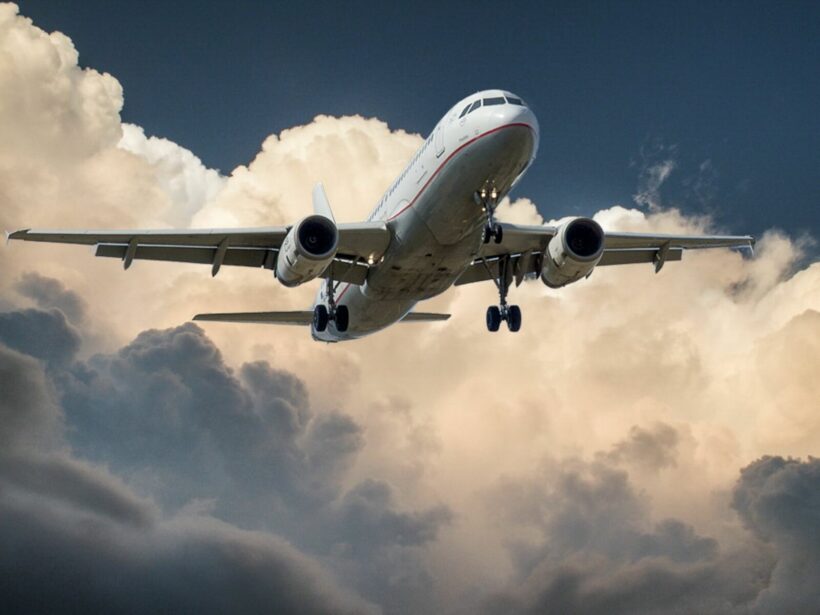 Chiang Mai is still on track to reopen to foreign tourists under the sandbox model this October. The so-called sandbox model would allow foreign tourists, who are vaccinated against Covid-19, to travel to designated areas in Thailand without undergoing quarantine. In Chiang Mai, tourists will be able to travel in the area with tour guides on designated routes. Phuket is set to reopen under the scheme on July 1.
In Chiang Mai, the districts Mae Rim and Mae Taeng are planned for the sandbox model. President of the Tourism Council of Chiang Mai, Punlop Saejew, says those areas have a low population density and around 400,000 vaccine doses are needed for residents in both districts.
With Phuket set to reopen in July, tourism operators expect other tourist destinations in Thailand will benefit from the potential influx of foreign visitors.
"The Phuket sandbox model will create opportunities for other provinces… However, we have to prepare for our reopening regardless of what happens with Phuket because the country cannot afford another lost year."
Health officials have said there are a limited amount of vaccine doses with priority given to those in high risk areas. Both Chaing Mai's public and private sectors are planning to procure more doses, just in case, the government cannot provide the vaccines in line with the reopening schedule.
SOURCE: Bangkok Post
Want more from the Thaiger family?
📱 Download our app on Android or iOS for instant updates on your mobile
📧 Subscribe to our daily email newsletter
👍 Like/Follow us on Facebook
🔔 Subscribe to or Join our YouTube channel for daily video updates
Opium and Heroin seized at Chiang Mai checkpoint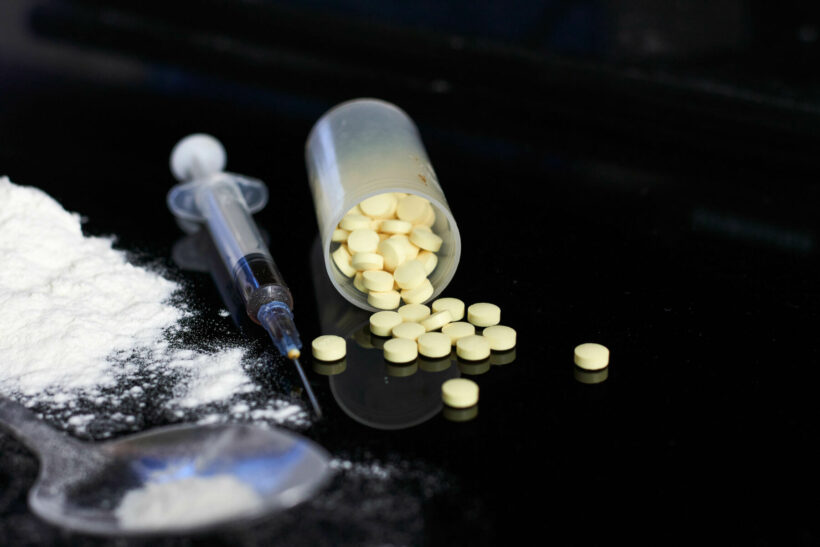 500 grams of heroin and 50 kilograms of raw opium were seized at a Chiang Mai checkpoint by Pha Muang Force soldiers. The cache was confiscated Tuesday evening in the Chai Prakan district's Pha Hong checkpoint in Tambun Si Dong Yen. The soldiers stopped 2 drivers who aroused suspicion and who promptly fled when stopped. The motorcycle was left with 2 bags, with one containing 500 g of heroin and the other 50,5 kg of raw opium which had been packaged into 31 separate packets.
The bust is part of a line of recent drug seizures that have seen about 30.5 million baht worth of drugs recovered while thwarting the trade networks of 3 major drug rings in the Phitsanulok, Sukhothai, and Tak provinces. These drug cases have all been linked to Wichit Arphonrungroj, the chief of Phop Phra tambon administrative organization. While Wichit is still at large with police hunting for him, several other arrests linked to the busts have been made. Four warrants were issued and police are actively pursuing more accomplices.
The first raid on Monday in Tak came as police continued investigating and expanding the scope of a huge drug bust in October 2019 where police seized 1.5 tons of crystal methamphetamine. Police later seized 2 million baht of drugs in a bust of a man in Sukhothai. And in Phitsanulok, a 20 year old man was arrested after being unable to clarify the source of 20 million baht wired into his bank account. He had been selling drugs online, using a Facebook page called "Phee Laem Pilok".
Last December police confiscated drug assets valued at 100 million baht in Bangkok. And just a few weeks ago police took in 100 kg of ketamine and crystal meth in a drug bust in Lat Phrao.
With the Covid-19 pandemic crippling the economy and many jobless and increasingly desperate, Thailand has seen an increase in drug use and trafficking. Add to that the civil unrest in Myanmar, where illegal drug manufacturers are using the turmoil to sneak drugs across a tumultuous border, and Police have seen the need to implement a widespread crackdown on drugs throughout Thailand.
SOURCE: Chiang Rai Times
Want more from the Thaiger family?
📱 Download our app on Android or iOS for instant updates on your mobile
📧 Subscribe to our daily email newsletter
👍 Like/Follow us on Facebook
🔔 Subscribe to or Join our YouTube channel for daily video updates