Phuket Gazette Thailand News: National lottery impossible, says expert; Supercar hit list targets rich; Akeyuth murder suspect surrenders; Mobs face off in Chiang Mai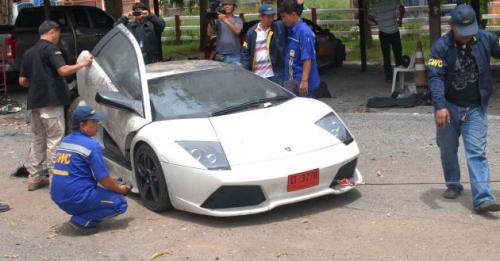 PHUKET MEDIA WATCH
– Thailand news compiled by Gazette editors for Phuket's international community
Thai national lottery 'statiscally impossible': expert
The Nation / Phuket Gazette
PHUKET: After conducting a three-decade-long study, Chulalongkorn University statistician Theeraporn Verathaworn has discovered that the numbers drawn fortnightly in the state lottery are highly improbable.
Hence, he said, the system should become fully automated and be open to external review in order to ensure the results cannot be rigged.
"There should be no problems if they use automated machines and the system is checked by outside auditors every two years or so," the 59-year-old said.
State lottery operators should also make all statistics of winning numbers available to the public for the sake of transparency, he advised.
He said that though many Thais still believed that drawing a number manually was more reliable, it is not true scientifically.
Theeraporn, who recently briefed concerned panels both in the Senate and the Lower House, said many poor people who placed underground bets on the last two or three numbers of the state lottery had a high chance of being exploited.
While stopping short of accusing the state lottery of manipulating results, Theeraporn said his study proved the results were highly improbable. For instance, he said, having the same last two digits of 66 appear as the winning number twice in a decade is impossible, statistically speaking, as it can only occur once in 417 years on average. This number was first drawn on October 1, 2004 and then again on February 1 this year. "When something that should occur once in 417 years ends up occurring twice, it's almost a miracle," he said.
Another highly unusual result was the last two digits of one of Prime Minister Yingluck Shinawatra's many vans, which ended up appearing seven times in the 40 bimonthly cycles. "The same number came up three times consecutively," he said.
Theeraporn said manipulation was possible because the balls containing lottery numbers could not be mixed properly in the small container used and also because lower digits were dropped into the container first.
Underground betting will continue as poor people keep hoping luck will solve their problems. Besides, the amount promised by illegal betting is disproportionately higher than that offered legally. A Bt1-wager on the winning last two digits could win as much as Bt60 in the underground lottery.
Nevertheless, the chance of winning is still much lower than losing, and does not make sense statistically unless you have access to those "special numbers", Theeraporn said.
"Theoretically, if you asked me if one should gamble on lottery numbers, I would say it's not worth it," he said, adding that 25 million of the 69 million Thais, mostly poor people, bought lotteries. "They're building castles in the air, unless they have access to those 'lucky numbers'."
Supercar hit list targets rich
The Nation / Phuket Gazette
PHUKET: Several high-profile figures are on the newly released list of owners of reassembled luxury vehicles that the Department of Special Investigation (DSI) says it will check to determine if any are involved in tax evasion.
Among those listed are Thongmakut Thongyai, CEO of SCB Securities, and AVM Chaiyapruk Didyasarin.
Pol Lt-Colonel Korawat Panprapakorn, a senior official at the DSI, revealed the "big names" to reporters yesterday.
These names were assembled from among owners of reassembled vehicles worth more than Bt4 million at today's market rates.
The new list follows the 488 names released on Monday, who the DSI said, would be required to bring in their luxury cars for inspection.
Sergeant Worapoj Phetkhum, owner of a luxury car on Monday's list, said he would take legal action against the seller if inspection of his Mazda RX8 sports car shows it had been modified to avoid taxes.
"I bought it more than a year ago for Bt1.3million. It's a second-hand car," Worapoj said.
The DSI has launched a serious investigation into tax-evading vehicles after nobody stepped forward to claim ownership of the six luxury cars that mysteriously caught fire on a transporter late last month.
Among the six vehicles was a Bentley with trading plates that were initially linked to a company called Born to Run Co Ltd. However, the company claimed it had no knowledge of the car.
Born To Run's representative, Siriporn Darak, met with DSI investigators yesterday to clear up any doubts about her firm's involvement. She was accompanied by her lawyer Pissanu Panichsuk.
"We have never used the trading plates found on the Bentley in question.
"We hope our testimonies will be useful to the DSI investigation and assist the department in discovering the truth about the vehicle," Pissanu said.
He added that the firm had hired someone called Sudburi Prom-thamma to acquire 50 trading plates in 2009 and did not know if he had used the firm's documents in getting more plates than the agreed number.
"Let's prove the matter first – it will be fairer to both sides," said Pissanu.
Korawat said the DSI would summon Sudburi for questioning, because available records at the firm showed none of the 50 plates matched the registered number of the plate found on the Bentley.
"We will also submit the license plate found on the Bentley to the Land Transport Department for inspection," Korawat said.
Akeyuth murder suspect surrenders
The Nation / Phuket Gazette
PHUKET: Suthipong denies strangling tycoon; victim 'was dead' when he saw him
Suthipong "Berm" Pimpisal, the fourth suspect in the murder of businessman Akeyuth Anchanbutr, surrendered yesterday but denied that he had strangled Akeyuth with a shoelace.
Suthipong was earlier implicated by Akeyuth's chauffeur, Santiparb Pengduang, of having strangled Akeyuth.
Santiparb and two other suspects – Thiwakorn Kuathong and Chawalit Woonchum – have been arrested. Police yesterday obtained the Criminal Court's permission to further detain the three suspects for investigation.
Suthipong surrendered at the Metropolitan Police head office, after which police took Santiparb to the head office to identify Suthipong.
Suthipong told police investigators that he had not killed Akeyuth. He said when he entered the van he found that Akeyuth had already been killed. Suthipong said Santiparb then told him to tie a shoelace around Akeyuth's neck.
Earlier, Santiparb told police that Suthipong had strangled Akeyuth out of anger that the businessman had tried to escape.
Santiparb told reporters yesterday that he would like to apologise to Akeyuth's family. He said he did not intend to kill Akeyuth and he planned to flee after splitting the money with his friends, but Suthipong strangled the businessman.
Following the court's approval, Santiparb, Thiwakorn and Chawalit were taken for detention to Bangkok Remand Prison at 2pm.
Suchart Wongananchai, the director-general of the Corrections Department, said he had instructed prison officials to closely monitor the three suspects and to check their food for their safety.
Suchart said inmates, who have been appointed as assistant guards, would closely monitor the three to prevent th
— Phuket Gazette Editors
Keep in contact with The Thaiger by following our
Facebook page
.
Never miss out on future posts by
following The Thaiger
.
Heavy rain across the country this weekend – local forecasts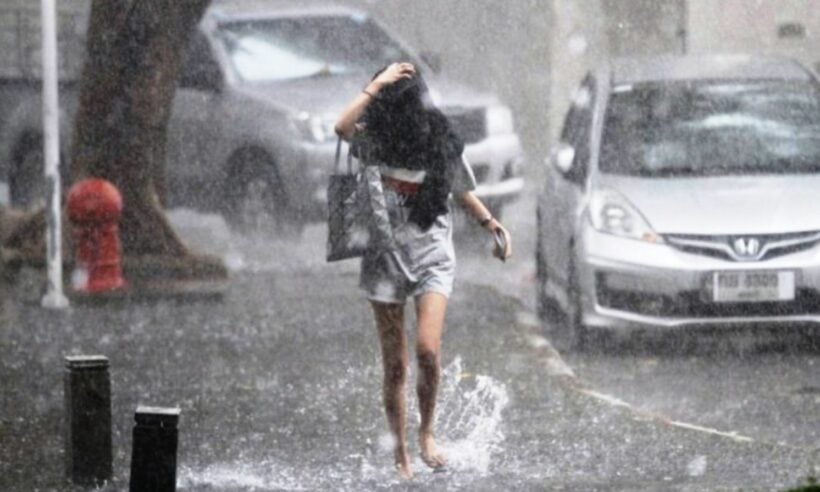 Heavy rain is expected across much of Thailand over the next few days, mostly as a result of the intensity of a tropical storm crossing into Vietnam today, 'Noul', from the South China Sea. The low pressure cell will help intensify the effects of the south west monsoon too. But the remnants of the storm won't "slam" into Northern Thailand as one news site claimed – rather it will be a lot of rain and increased winds. The storm is expected to cross into Thailand around the Mukdahan province some time early tomorrow,
Around the country, Saturday will be the worst with rains easing during Sunday. Thailand north east 'Isaan' provinces will be the worst affected as they are in the direct track of the storm as it crosses Vietnam, into Laos, and then crossing Thailand's borders in the upper north east in the early hours of tomorrow morning.
Whilst tropical storm 'Noul' has been packing winds from 80 – 120 kilometres per hour as it reaches the central Vietnam coast areas, including popular tourist locations like Da Nang and Hoi An, the storm will continue to dissipate as it moves inland. The storm has been tracking across the South China Sea this week, gathering strength, in a west northwesterly direction.
Residents in the coastal town of Hoi An report that it rained continuously last night, with strong winds, and that they expect widespread flooding to be reported during the day.
The forecast for heavy rain in Bangkok will probably dampen some of the enthusiasm for tomorrow's anti-government rally to be held in and around the Thammasat University Tha Prachan campus.
Here are the forecasts for Saturday and Sunday around the country…
Bangkok

Phuket

Chiang Mai

Pattaya

Khon Kaen

Koh Samui

Read more about Thailand's annual monsoons HERE.
SOURCE: weather.com
Keep in contact with The Thaiger by following our
Facebook page
.
Never miss out on future posts by
following The Thaiger
.
Loan sharks allegedly threatened 8 year old boy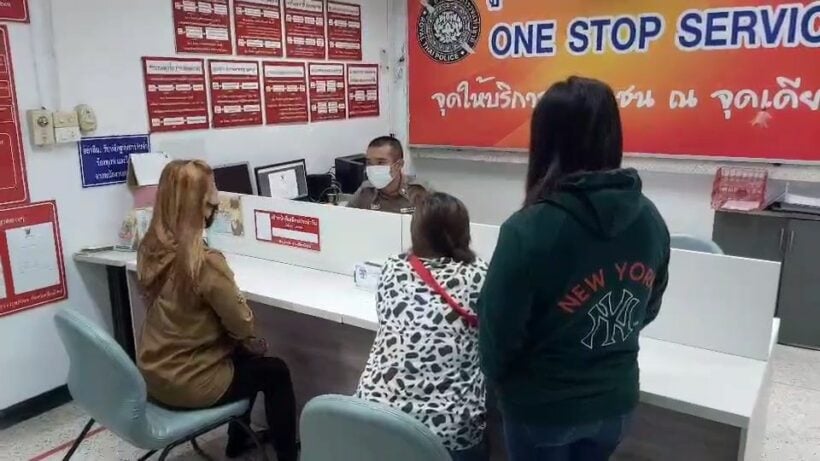 Police are trying to track down 2 men who allegedly trespassed inside someone's home in Chiang Mai and threatened an 8 year old boy, claiming his mother owes them money.
The boy was home alone when the alleged loan sharks parked their black truck and entered the house looking for the mother. When they saw she wasn't home, they allegedly threatened the child, saying… "Take care of your mom, she might die before she pays off her debt."
The boy's mother, 43 year old Saithong filed a report with police, saying that she was scared something might happen to her or her children. Thai media says the family is "shocked" and "scared."
Officers from both the Hod Police Station and Jom Thong Police Station are investigating. Police say the threat violates Thailand's Child Protection Act. If they find the men who made the threat, police say they will arrest them.
Police are asking the public to report any threats made by loan sharks.
SOURCE: Thai Residents
Keep in contact with The Thaiger by following our
Facebook page
.
Never miss out on future posts by
following The Thaiger
.
Chiang Mai official accuses YouTuber and 'life coach' of fraudulent fundraising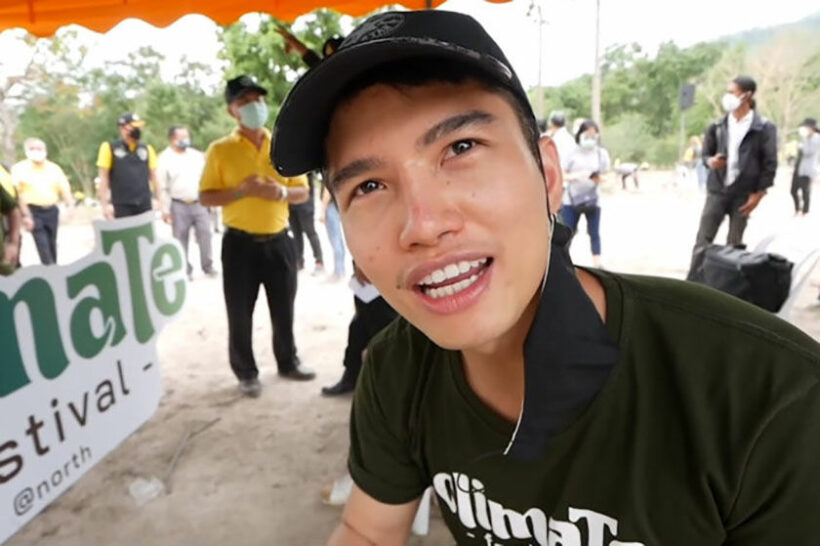 An official in the northern province of Chiang Mai is accusing prominent Thai life-coach Sean Buranahirun of fraudulent fundraising and misleading the public. Bunyarith Nipvanich, assistant chief of the Mae Rim district, has filed a police report, accusing Sean of not distributing funds he raised in March to help officials fight forest fires in the renowned Doi Suthep area.
Sean Buranahirun dispenses simplistic 'life advice' and quasi eastern philosophy on YouTube, in English and Thai. His channel has 1.4 million subscribers.
Thai PBS World reports that over 6,000 donations were made to Sean's bank account between March 30 and May 6, adding up to a total of 1.4 million baht. Bunyarith says a portion of that was then transferred to Sean's business account, but officials involved in fighting the Doi Thep forest fires say they never received any. Bunyarith is calling for legal proceedings against Sean, accusing him of illegal fundraising, defrauding donors, and violating the Computer Crimes Act.
Meanwhile, it's understood Sean presented himself at Chiang Mai police station in July, accompanied by a lawyer, following a summons. At the time, he said donations were used to buy N95 face masks, which were sent to 21 hospitals and schools. He further added that he would send 1.3 million baht of his own money to the Chiang Mai governor.
SOURCE: Thai PBS World
Keep in contact with The Thaiger by following our
Facebook page
.
Never miss out on future posts by
following The Thaiger
.