Phuket Gazette: Thailand business review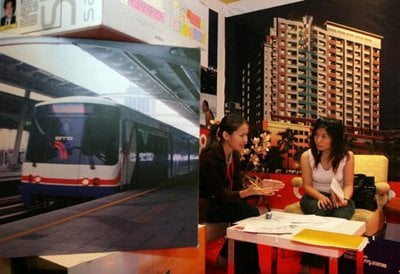 PHUKET MEDIA WATCH
– Thailand news compiled by Gazette editors for Phuket's international community

Boom could bust in condo markets
Phuket Gazette / The Nation
PHUKET: A property bubble is forming in Bangkok, Phuket and other Thai cities, as well as in Vietnam and Myanmar, partly because of euphoria over the forthcoming launch of the Asean Economic Community, an economist has warned.
But meanwhile a senior banking executive is playing down such fears, saying no bubble has been detected. [See the business section of the
Phuket Gazette
this Saturday, June 30, for an in-depth analysis of the local property market].
Sompop Manarungsan, president of Thailand's Panyapiwat Institute of Technology, said on Tuesday that concomitant with the debt crisis in Europe and the collapse of the property sector in Spain, there are signs of a property bubble in Bangkok, especially in the market for high-rise condominiums along Sukhumvit Road,
He pointed to the heavy advertising for condos in all media, particularly pamphlets and new media channels such as text messaging.
The heavy advertising suggests that condominium developers are finding it hard to get buyers, he said, belying the conventional view that the market is not in a bubble.
"I live on Sukhumvit Road. Over the past 10 years I have witnessed many condos spring up. Those who have older condos are moving to new condos, leaving the old ones empty," Sompop said.
He said he was not sure whether there are new buyers, and suggested there might only be small groups of people buying condos for speculative purposes, hoping to rent to foreigners or certain groups of Thais.
Japanese and other foreigners are currently enjoying low rents, Sompop said.
Land developers may be overly optimistic that large numbers of people will move to condos along mass-transit routes, he warned.
"We should be aware that a burst of the property bubble would drag down banks that have lent to land developers and home-buyers," he said.
The bursting of the property bubble in Spain has created huge trouble for both banks and the overall economy, while the sub-prime-mortgage crisis in the United States sparked the global financial crisis in 2008, Sompop said.
He said authorities such as the Bank of Thailand had to put in place preventive measures before this small bubble grew out of control.
Land and property prices are booming now in key provinces such as Khon Kaen, Udon Thani and other places as businesses and individuals believe that Thailand will benefit greatly from the Asean single market.
Land prices in Yangon, the commercial center of Myanmar, are soaring at a faster pace than economic fundamentals, warned Sompop. People in Myanmar believe that political reform will bring economic prosperity, causing them to speculate on land, he said.
Land and property prices in Vietnam have been increasing for a long time, leading to rising inflation and higher business costs.
Trouble in other Asean countries such as Vietnam or Indonesia would adversely affect the Thai economy, he said.
He also warned of the threat of political conflict between the red and yellow shirts, which could result in an economic-policy vacuum at a time of high global economic volatility.
The high cost of populist policies will also strain the government's ability to make productive investments, he said.
Praphan Anupongongarch, executive vice president at Thanachart Bank, however, said his bank did not yet see clear signs of a condo-market bubble.
"If demand is dropping because consumers are worried about the European crisis, there is little chance of a condominium bubble occurring," Praphan said.
Some projects may not be attractive because of their poor locations, he said.
In a related development, the state-owned Secondary Mortgage Corporation (SMC) signed a memorandum of understanding to buy mortgages worth Bt1.85 billion from Kasikornbank.
The agreement aims to provide liquidity to banks and offer opportunities to home-buyers and investors in SMC bonds, its executives said.

WHSmith opens its doors in Asean
The Nation
Kuala Lumpur and Langkawi airports will be home to iconic United Kingdom-based retailer WHSmith when its first stores in Asia open their doors later this year.
WHSmith chief executive Kate Swann said WHSmith stores will open this summer in the airports, offering customers a wide selection of books as well as a wide range of magazines, stationery, travel accessories and convenience products.
Kingdom 'must rely on own strengths' amid euro crisis
Phuket Gazette / The Nation
PHUKET: The European crisis could drag on for four or five years, driving down Thai exports and whipping up stock and bond markets, an academic said on Tuesday.
"The euro could be worthless paper as more money is unlikely to solve problems until troubled countries like Greece, Spain and Italy reform their economies," said Sompop Manarungsan, president of the Panyapiwat Institute of Technology.
The European Central Bank will likely inject more money into the crisis countries in the euro zone, which will weaken the currency, while the US Federal Reserve may pump liquidity into Europe, since any trouble there would also hurt the US economy, he said.
Thailand's exports will be buffeted by both the crisis in Europe and the slowdown of the global economy, he said. As the credit ratings of major banks in Europe have been downgraded by Moody's Investors Service, trade finance will dry up.
Since Thailand's exports in the first five months were still in negative territory, they need to expand by 30 per cent in the second half to achieve the Commerce Ministry's growth target of 15 per cent for the full year. However, if the country can achieve export growth of 8-9 per cent, that will be all right, Sompop said.
The Bank of Thailand will face a challenge in managing capital flows, which are expected to be two-way. The likely scenario is more inflows than outflows. Swift inflows could have a devastating effect on the exchange rate and capital market, he said.
Private investors are wrong to ask the government to establish a fund to shore up stocks, as that would distort the market and the government would not have enough funds to intervene in the market, he said.
Thai authorities should watch whether the European crisis rattles Hong Kong and Singapore, which are the financial centers of Asia. Indonesia, which depends on bank loans from Europe, may also be in trouble, Sompop said.
India and Vietnam, with high inflation rates, would be unable to do much to boost their economies.
"Any impact on other countries in the region will also affect Thailand significantly," he said.
However, Thailand's fiscal position is strong, thanks to treasury reserves of Bt500 billion and relatively low public debt. The country's international reserves are also hefty.
"The biggest threat to Thailand is political conflict. If it escalates into violence, it will weaken the country," he warned.
Thailand has to strive to become the hub of mainland Asean, as it could do well in logistics, road and air transport, and communications, Sompop said.
"We must make Bangkok the capital of mainland Asean or the Mekong region."
— Phuket Gazette Editors
Keep in contact with The Thaiger by following our
Facebook page
.
Never miss out on future posts by
following The Thaiger
.
Thailand News Today | German Embassy rally, permanent residency prospect, crowds in Pattaya | Oct 26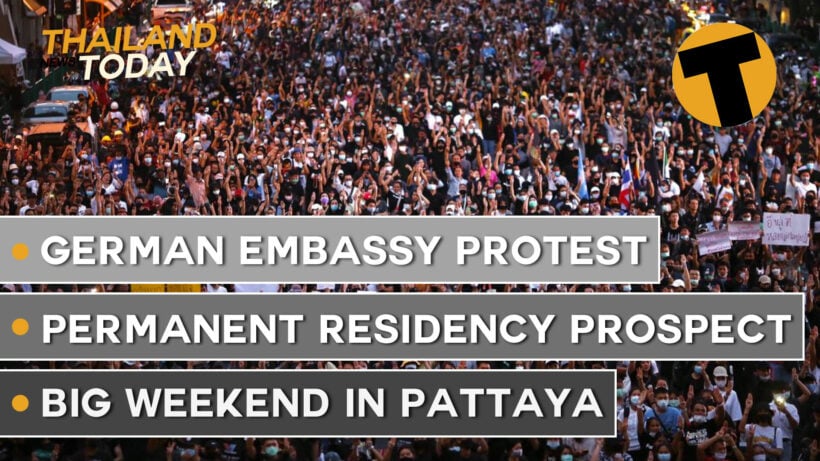 Today's latest news from The Thaiger, looking at the latest in the protests, a surge of crowds in Pattaya and the latest proposals from the Thai government to increase a new stream of revenue.
Permanent residency, changes to quarantine period – Government mulls strategies to revive economy
Thailand's energy minister has outlined a number of new strategies the government is discussing tohelp the Thai economy recover from the fallout of Covid-19 fallout.
Permanent residency for some condo purchases, changes to the mandatory quarantine and incentives for foreign investment are all under discussion.
The Eastern Economic Corridor, the special economic zone covering the eastern provinces of Rayong, Chon Buri and Chachoengsao, continues to eye foreign investors with a number of large infrastructure projects in the pipeline.
Of particular interest in the topics for discussion are that the government is considering offering permanent residency to people buying condos in the Kingdom, provided they don't mortgage, transfer, or sell the units within 5 years of purchase.
In relation to foreign arrivals, he says the government will clarify its plans on any further reduction in quarantine time. He says that if the current 14 day quarantine period is to be reduced, this would only apply to those coming from countries considered "low risk" for Covid-19. It's understood the Public Health Ministry is working on categorising countries into low, medium, and high risk.
Parliament in the middle of a 2 day session to discuss political impasse
An opposition spokesperson opened the special joint session of parliament today with a call for Prime Minister Prayut Chan-o-cha to step down, as anti-government protesters continued to keep up their pressure.
Mr Sompong also called for the release of detained protesters as a goodwill gesture to try and end the current impasse. " He said… The prime minister should be open-minded to the young protesters'demands, and stop delaying the process of writing of a new constitution."
Meanwhile a Palang Pracharath Party MP Paiboon Nititawan defended the PM saying the country needed his leadership to get through the economic crisis and to protect the institution of the monarchy, which was under attack by protesters.
Protesters march on German Embassy in Sathorn Road
Meanwhile protesters gathered at the Sam Yan intersection today at 5pm, near Chulalongkorn University, and marched to the Germany embassy on Sathorn Road, to submit a controversial petition.
Protesters are asking German authorities to look into whether His Majesty the King had violated German sovereignty by exercising his power from German soil. It is the first time a foreign government has been targeted by the anti-governmentprotesters.
Protesters say the intention is to push for the restoration a "truly" constitutional monarchy in Thailand, under law.
A 'spoiler' rally is also underway by government supporters and 'royalists' at Lumpini Park, right in the middle of the march route to the German Embassy.
Protesters massed at the Ratchaprasong intersection in Bangkok last night
Last night crowds gathered at the Ratchprasong intersection, one of the promised locations for a rally in response to Saturday night's refusal of the Thai PM to resign. Thousands gathered, mostly along the Ratchadamri Road, to hear speeches and musical performances.
Messages on some of the banners read "We are the people", "Everyone is a leader", "Thailand is for the people", "Police should protect the people".
Whilst blocking the intersection for 3 hours, with little police presence, the protesters disbanded peacefully just after sunset.
Pattaya springs back to life over the long weekend, more to come
Pattaya, struggling along for the past 7 months with a handful of domestic tourists and Bangkok weekenders, has had its busiest weekend for a long time, albeit a long weekend created by the public holiday in commemoration of King Chulongkorn.
Much of the increased traffic were Thai faces, a big change to the city's old demographic of international tourists and expats.
Tourists flocked to the city for the long weekend which included the Eastern Colorful Food, Culture and Music festival stretching along the Beach Road foreshore.
The focus of the weekend's events was the Beach Road which was visibly busy with locals and tourists joining in the foreshore festival, talent shows, music concerts and local food.
Schools advised to improve online learning in case of second Covid-19 outbreak
Thailand schools are told to get ready for a possible second wave of Covid-19 and prepare to for lockdown measures, just in case, to make sure all children have equal access to education.
A Thai economist warns that the education gap between rich children in urban areas and poor children in rural areas could widen if schools are shut down again and resort to the same online learning measures tried out months ago.
Keep in contact with The Thaiger by following our
Facebook page
.
Never miss out on future posts by
following The Thaiger
.
Expert says all rail crossings should be upgraded after fatal train-bus collision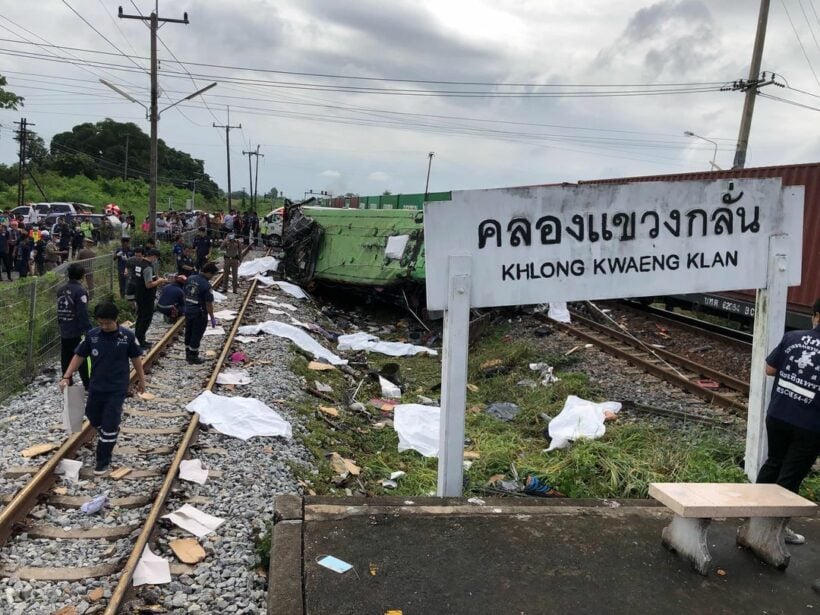 After the fatal freight train-charter bus collision earlier this month, authorities are looking into ways to make the rail crossings safer and to prevent potentially deadly incidents from happening in the future.
An expert in rail engineering says all rail crossings need to upgraded, urgently, while unofficial or illegal crossings should either be permanently closed off or upgraded with the proper safety equipment. Unofficial crossings are those that are used by locals, but are not approved by the State Railways of Thailand.
Chairperson of the Rail Engineering Committee at the Engineering Institute of Thailand, Rattapoohm Parichatprecha, gave suggestions about how to improve the rail crossings after an incident in Chachoengsao. On October 10, a train collided with a charter bus crossing the railway, killing 18 and injuring 44 who were on their way to a merit-making ceremony. Officials say the signal was broken and the crossing didn't have a barrier gate to block traffic.
Then, a passenger train collided with a car, killing a woman and injuring 2 others at a railway crossing in Phetchaburi's Khao Yai district on October 15.
The State Railway of Thailand says an average of 77 railway crossing incidents happen each year, killing an average of 28 people yearly and injuring 74. Some crossings are known as "black spots" where accidents occur more frequently, sometimes up to 4 times a year.
Rattapoohm says all legal crossings upgrade the warning signs and barricades, but warns that revamping the crossings could be expensive. In a previous report, Transport Minister Saksiam Chidchob acknowledged that the State Railways of Thailand's budget to install railroad crossing gates has been cut.
The size of the rail crossing as well as the direction also comes into play, according to Rattapoohm.
"The width of the crossing must not be at least three metres. The road should also cut through the rail tracks in a straight line and not in a diagonal direction which would create blind spots."
He says tree canopies must also be trimmed regularly to prevent branches and leaves from obstructing the view for both train conductors and drivers crossing the railway.
For illegal crossings, Rattapoohm says some can stay put since they are just used by the locals who are familiar with the terrain and know where the blind spots are, but says they should make sure the unofficial crossings stay off Google Maps.
"People outside the areas are unaware of the lurking danger the illegal crossings pose and many just follow directions in Google Map."
SOURCE: Bangkok Post
Keep in contact with The Thaiger by following our
Facebook page
.
Never miss out on future posts by
following The Thaiger
.
Schools advised to improve online learning in case of second Covid-19 outbreak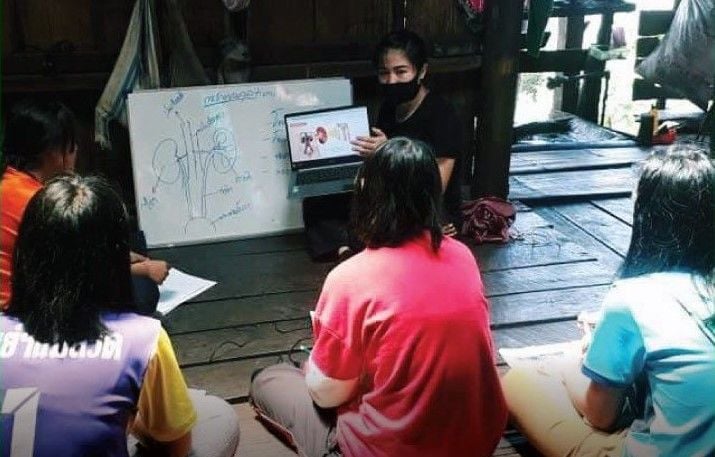 Thailand schools are told to get ready for a possible second wave of Covid-19 and prepare to for lockdown measures – just in case – to make sure all children have equal access to education. An economist warns that the education gap between rich children in urban areas and poor children in rural areas could widen if schools shut down again and resort to the same online learning measures tried out months ago.
In an online seminar called "My school and Covid-19," human development economist Dilaka Lathapitate stressed that school closures and the switch to online learning during the lockdown period led to an increase in the country's education disparity. Dilaka, from the education unit of the World Bank in Bangkok, says Thailand's education system isn't ready for another outbreak.
"The pandemic denied many children, particularly those in rural areas, learning and self-development opportunities."
Thailand tried the "distance learning" experiment during the lockdown, but it was deemed a failure. Many in remote areas had problems like the lack of WiFi, faulty reception and limited to no access to working computers. At one point, hundreds of volunteers were sent out by the Equitable Education Fund teach children in remote areas.
Taking students out of the classrooms and moving to online learning hit poor students the hardest, according to chairperson of the Princess Maha Chakri Award Foundation, Krissanapong Kirtikara. He says those students are often the most in need of comprehensive support.
Thailand isn't ready to implement online learning, Dilaka says. If there was another coronavirus outbreak, the education gap between the rich and the poor would likely widen due to access to technology. Dilaka cited a survey that showed a "digital divide" between children in urban and rural areas.
SOURCE: Bangkok Post
Keep in contact with The Thaiger by following our
Facebook page
.
Never miss out on future posts by
following The Thaiger
.