Medical cannabis crops to be tightly controlled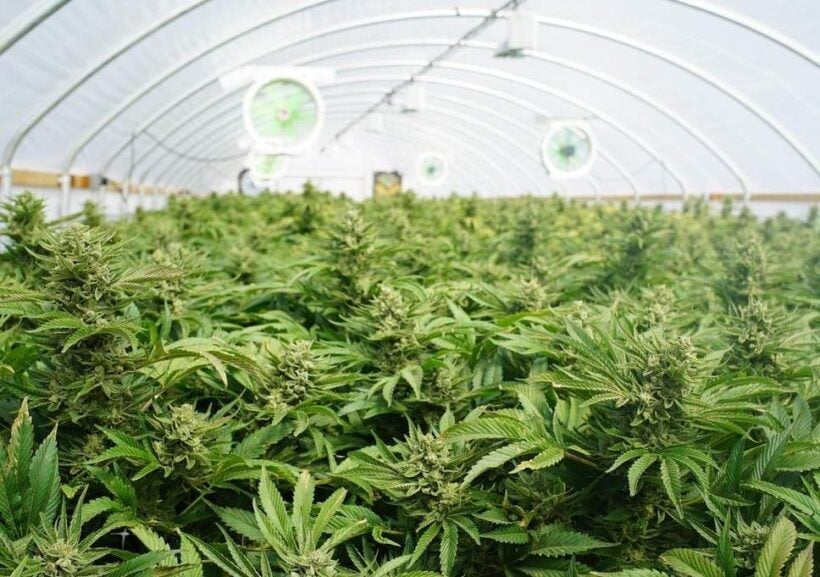 The Thai narcotic control board head says that only Thai citizens who join hands with the government will be allowed to cultivate medical cannabis.
The board yesterday stressed that growers of the potentially lucrative crop must be cooperatives, community enterprises or social enterprises made up of citizens – and not private companies.
Their business will be under the scrutiny of state agencies, must cooperate with those agencies, and must be run by Thai nationals, said the Narcotics Control Board Office secretary-general, Niyom Termsrisuk. He said the agency is also working with Kasetsart University to design a low-cost greenhouse that would enable Thai enterprises to operate their business on a small budget while preventing the crops from "leaking out".
He added that cannabis grown by farmers might also have to be in a closed area to control air and humidity, in order to stabilise the amount of medical substances in the harvest including tetrahydrocannabinol (THC). The import, export, distribution and possession of the cannabis will be under the control of related government agencies.
The bill to legalise medical use of marijuana was passed last month, but many are expressing disappointment that the legislation excluded the private sector from the lucrative market.
Meanwhile, the dean of Rangsit University's Institute of Integrative Medicine and Anti-Ageing is threatening to file complaints against the Intellectual Property Department if it failed to reject 13 patent applications for items containing cannabis extracts.
"Complaints will be filed with the Central Administrative Court, the Central Intellectual Property and International Trade Court, and the National Anti-Corruption Commission," said the dean, Panthep Phuaphongphan.
Commerce Minister Sonthirat Sonthijirawong said that he had told ordered the Intellectual Property Department to hold discussions on what to do with those patent applications.
SOURCE: The Nation


Read more headlines, reports & breaking news in Thailand. Or catch up on your Thailand news.
PM Prayut kicks the election can down the road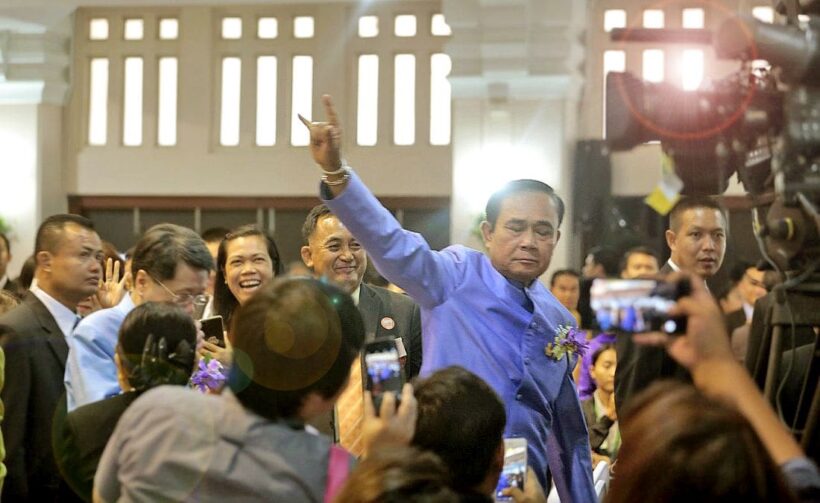 PHOTO: The Nation
February 24? No.
March? April? Maybe May?
PM Prayut Chan-o-cha has reaffirmed today that election will definitely be held by May 9 but gave no indication when exactly it will take place. It's the first time he's ever uttered an actual date.
He says that under the new Thai Constitution, May 9 is the final date election can be held but that his government needs to start making preparations for the Royal Coronation. Under the Constitution, a general election must be held within 150 days after the law on MPs election was promulgated. That was December 9 last year.
He also made a plea to the Thai voters not to "get bored" with him saying his administration will have to be around for a little while longer.
The PM, speaking at a National Teacher's Day function, said the country was advancing toward full democracy with the election to be held definitely by May 9.
The explained that the tentative date of February 24 was no longer legally possible given the fact that the Royal decree for the poll failed to be announced last week as widely expected.
Meanwhile the Army Commander-in-Chief Gen Apirat Kongsompong yesterday warned the activists
"not to cross the line" in their plans for a protest this Friday. They're demanding that the election must be held before March 10.
PM Prayut also pleaded asked the public for help to "maintain peace and order" during the lead-up and the coronation.  He said the election and the coronation ceremony are two separate issues and , therefore, should not be mixed together.
SOURCE: Thai PBS
The internet booms and print languishes in 2019 advertising spend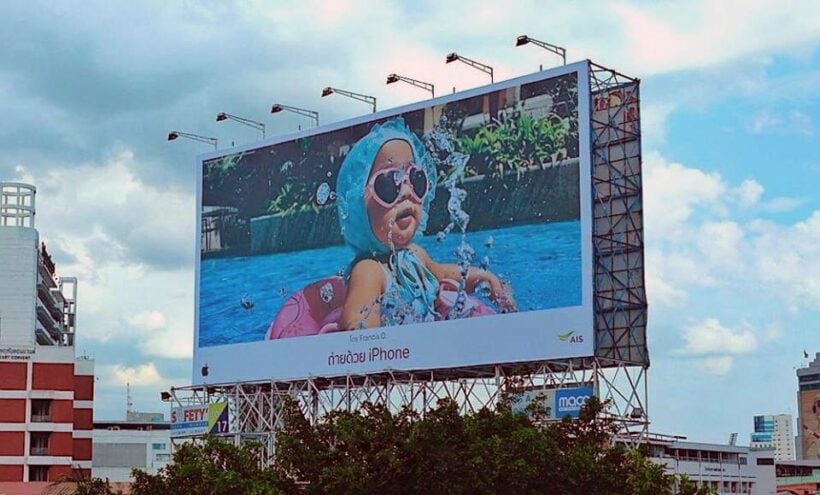 Thailand's Digital advertising market spend is poised to reach 124 billion baht in 2019. That's a growth of nearly 5%. But newspapers, magazines, Cable TV and radio are on the nose as marketers stick with terrestrial TV and ramp up their digital portfolios.
"Digital media is expected to grow 20% and is will nearly equal the value of TV advertising within 3 years," says Pathamawan Sathaporn, managing director of Mindshare, a global marketing and media network.
Compared to the past year, advertising spend in cable TV and newspapers will be down nearly 15% and magazines a whopping 24%. At the same time Digital TV advertising is expected to increase 14% and internet advertising just over 20%.
According to Mindshare, the top 10 advertising sectors remain consistent… media and marketing, motor vehicles, non-alcoholic drinks, government, skincare and preparation, communications, leisure, dairy products, pharmaceuticals, and retail.
Mindshare say there are key trends for this year, all of them digital.
"Facebook Live and other streaming content providers will become a new method for marketers. Social networks are going to reach critical mass, outrunning traditional media with Google, Facebook, YouTube, and Line altogether making up one-third of digital advertising."
In 2018, ad spending in Thailand was 118.4 billion baht, up 5.7% from 2017.

Pathamawan Sathaporn, managing director of Mindshare
Air quality for Thailand – January 16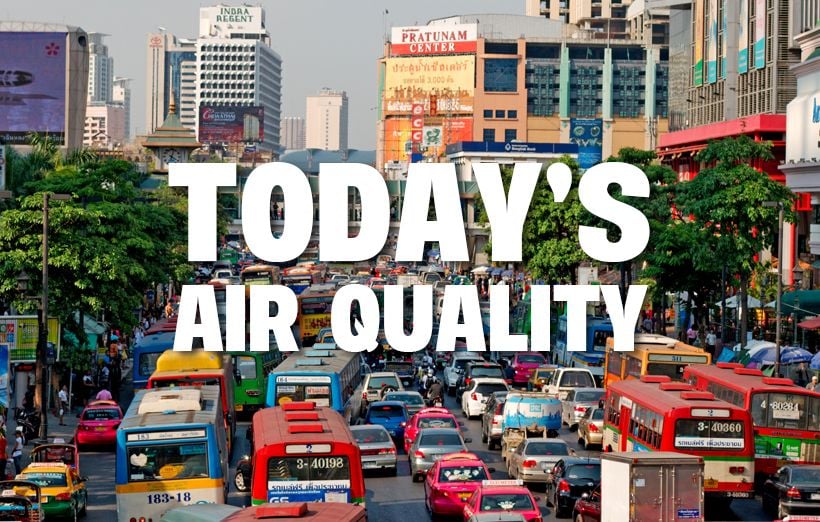 Northern Thailand



Central Thailand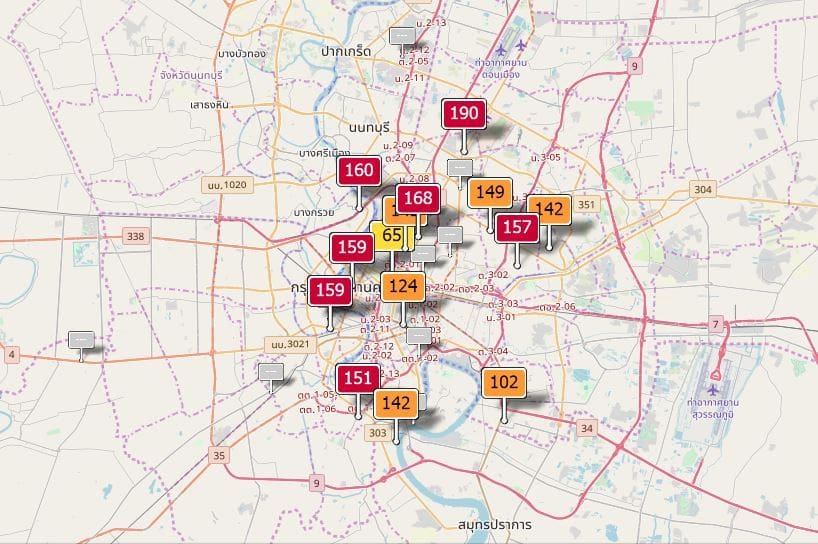 Southern Thailand