Changes to visas to stimulate tourist sector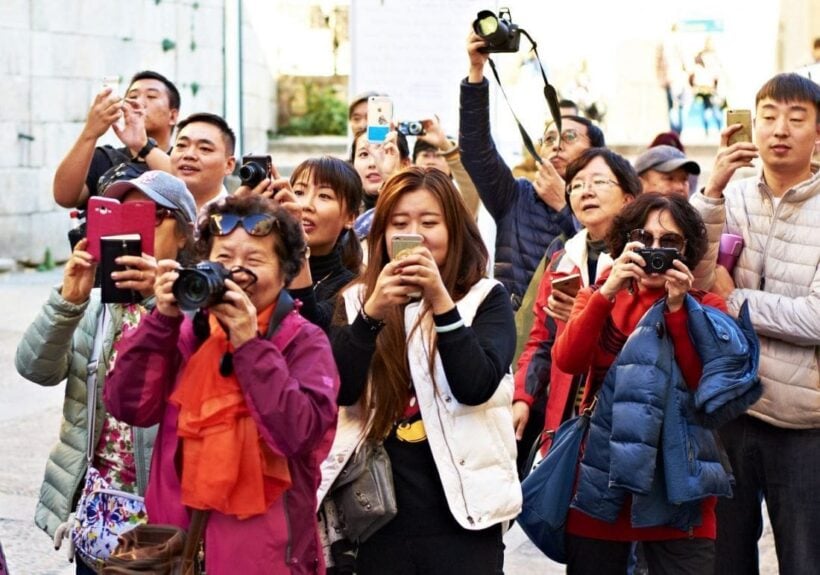 The drop-off in Chinese tourists has caused the Thai Government to come up with some creative ideas to re-invigorate the tourist sector, leading into this year's high season.
The Nation reports that the Cabinet yesterday agreed, in principle, to back measures to stimulate tourism numbers.
Tourism and Sports Minister Weerasak Kowsurat said the Cabinet gave the green light for the "Amazing Thailand Grand Sale Passport Privileges" from November 15 until January 15, 2019.
The Tourism Authority of Thailand will join the Finance Ministry to set additional special areas at tourism areas or department stores for tourists to facilitate convenient and quick refund of value added tax.
Nattaporn Jatusripitak, adviser to the Prime Minister's Office, said that the Cabinet agreed, in principle, to review and offer relaxation to three types of visas with a two-month pilot period. The starting period will be determined by the Tourism and Sports Ministry after its study of the proper period and details.
Firstly, a single-entry visa will be allowed to be changed into a double-entry visa with travel required within six months at the same fee of 1,000 baht per person. The Cabinet also approved a re-entry permit to facilitate foreign tourists who visit Thailand's neighbouring countries to return to Thailand without making another request.
Most foreigners are independent tourists who prefer to take a trip to Thailand's main destinations and its neighbouring countries such as Laos, Cambodia and Malaysia. The re-entry permit for the rest of the visa will help promote tourism in Thailand and Asean and satisfy this group of foreign tourists.
The Interior Ministry regulation will be amended to allow foreigners who receive a visa waiver for 30 days and travel into Thailand via land immigration checkpoints or land border checkpoints to enter the country with an unlimited number of visa waivers per calendar year.
Based on a database of the Tourism and Sports Ministry, nearly 5 million foreign tourists travelled through land-border checkpoints of Thailand in 2017, up 3 per cent from the previous year.
A number of foreigners stay and work in Thailand's neighbouring countries.
These foreigners come from Singapore, Japan, France and the United States and like to travel to Thailand for shopping, leisure, sports competitions and healthcare.
These measures aim to maintain Thailand's tourism revenue at not less than the targeted growth of 12 per cent in 2019, or about 2.28 trillion baht.
SOURCE: The Nation
Keep in contact with The Thaiger by following our Facebook page.
Never miss out on future posts by following The Thaiger.
Chulalongkorn University to start human trials for its Covid-19 vaccine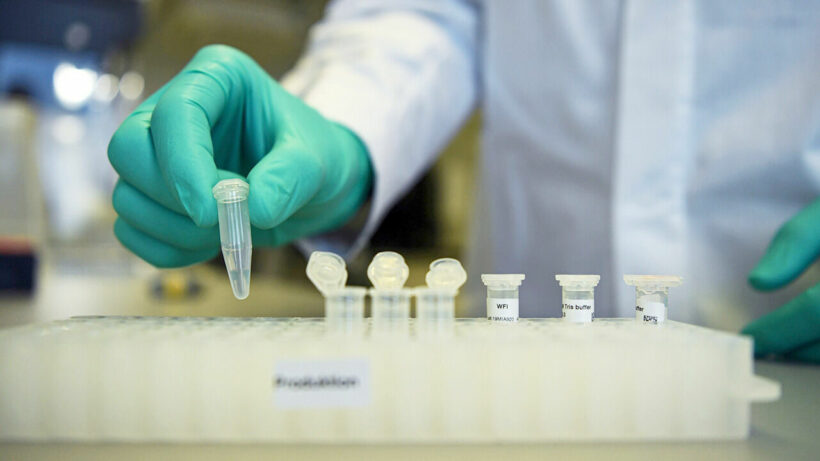 The vaccine research centre at Chulalongkorn University is planning to start human trials of its mRNA vaccine candidate, called Chula – Cov19, in April. The university received prototype vaccines from factories in the United States. If the human trials are effective, the first million doses of locally-produced vaccines could available this year.
According to the centre's director Dr. Kiat Ruxrungtham, the human trials will be conducted on 72 volunteers to assess the right dosages. The second stage of efficacy and safety is expected to be performed on about 600 volunteers from June until September.
He also says that the centre's mRNA vaccines can be stored at 5◦C, compared to the Pfizer vaccine that must be well kept at below -70◦C. Therefore, the Thai-made vaccine is expected to be easier and more convenient for storage management. However, there will be a test to find the right temperature for the vaccine storage.
The Chula – Cov19 vaccine development project a collaboration between Chulalongkorn University's vaccine research centre and Pennsylvania University in the US. The centre's research team has been studying several vaccine candidates since the Covid-19 outbreak last year.
SOURCE: Thai PBS World | Chulalongkorn Hospital
Keep in contact with The Thaiger by following our Facebook page.
Never miss out on future posts by following The Thaiger.
Thai Senate passes landmark bill to allow first trimester abortion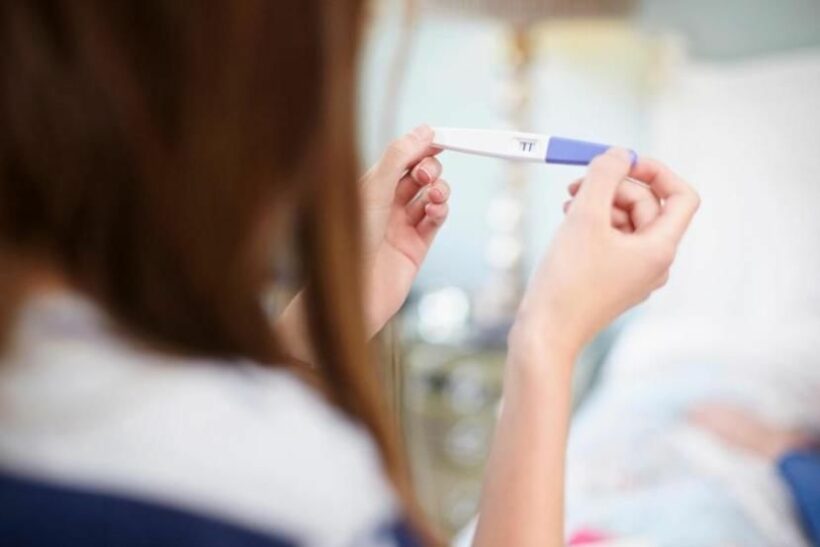 In a landmark decision, the Thai Senate approved amendments to Thailand's abortion laws allowing women to terminate their pregnancy during the first trimester and also lessening the punishment for women who have an abortion after 12 weeks of pregnancy. The amendments will go into effect on February 12.
Abortion – during any stage of pregnancy – has been illegal under Thailand's Criminal Code, with the expectation that the pregnancy poses a health risk for the mother or if the woman was raped. If a woman terminated her pregnancy illegally during any stage, she faced to 3 years in prison and a fine of 60,000 baht.
Yesterday, the Senate approved to amend the Criminal Code to allow abortions performed by a qualified doctor during the first trimester, which is up to 12 weeks of pregnancy. Women would not need to give a reason for the abortion.
The Senate also approved to lessen the punishment for women who terminated their pregnancy illegally. Women who have an abortion after the first trimester now face up to 6 months in prison and a fine up to 10,000 baht.
There were 165 votes in favour of the amendments and 7 against. 21 senators abstained from voting and 1 did not cast a vote.
Amended Sections 301 and 305 in Thailand's Criminal Code:
Section 301: A woman who has an abortion after 12 weeks of pregnancy faces up to 6 months in prison and a fine up to 10,000 baht.
Section 305: The offender is not guilty if:
The pregnancy puts the mother at risk physically or psychologically.
The baby faces a significant risk of developing physical or mental disorder or disability.
The woman has been impregnated due to rape.
The woman is convinced there is no other option.
Second trimester abortions, up to 20 weeks of pregnancy, are approved by a doctor or public health professionals.
SOURCE: Nation Thailand
Catch up with the latest daily "Thailand News Today" here on The Thaiger.
Keep in contact with The Thaiger by following our Facebook page.
Never miss out on future posts by following The Thaiger.
Thailand News Today | Survey shows a third of tourism businesses are broke or shut down | January 25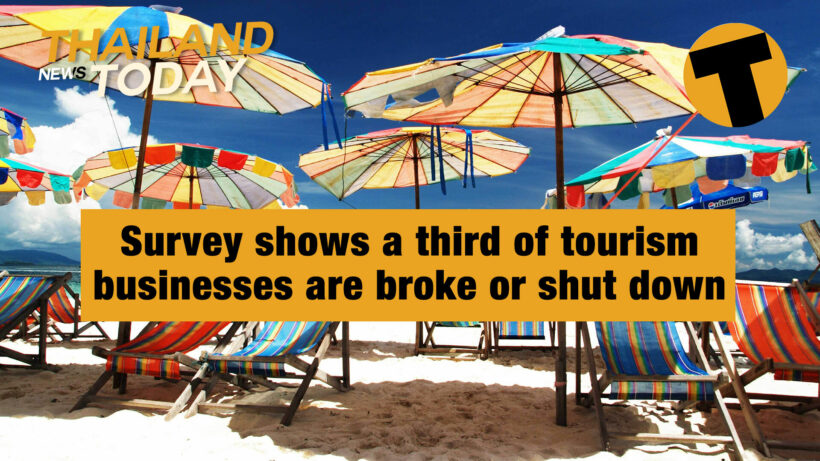 For those who need to extend their tourist visa, the Thai Immigration Bureau is asking that applicants make an appointment online to reserve their spot. The bureau says the online appointments will help with preventing the spread of Covid-19 by reducing overcrowding and making sure people abide by social distancing practices.
And you thought it was about increasing efficiency.
Applicants who need to extend a tourist visa, or extend their new Special Tourist Visa, should make an online reservation at bangkokimmigration.com.Walk-in services are still available at Muang Thong Thani Temporary Services Centre.
The announcement didn't clarify about online queues for other immigration centres around the country. A quick phone call before you head in for your extension is probably a good idea.
Police arrested 3 people for allegedly recruiting Thai women to work overseas in the UAE where they were forced into prostitution. The suspects allegedly told the women that they would work as masseuses, promising good pay and assuring them that the work did not involve sex, according to the Department of Special Investigations.
The women signed an agreement before travelling to the UAE, promising to pay back their travel expenses. Once they arrived, they went straight to a massage parlour in Dubai and their passports taken away. Some were taken to a brothel in Abu Dhabi.
The suspects, whose names have been withheld, were charged with colluding to violate anti-human trafficking regulations as well as detaining or depriving others of their freedom. One suspect was arrested in Chon Buri and the other 2 were arrested in Ubon Ratchathani.
Provincial governors in Thailand's farming areas are being told to mitigate the burning off of agri-business waste by farmers in their provinces. The annual burn-offs are the biggest cause of the December to April air pollution in Bangkok and Central Thailand which lie in the wake of the light north-easterly breezes this time of the year. The burn-offs partly co-incide with the lighter annual north-easterly monsoons.
A spokesman for Deputy PM Prawit Wongsuwan, has been one of the first to openly admit that the agri-fires are the common denominator in the capital's annual smog woes.
Over recent decades Bangkok's Pollution Control department has trotted out any number of PR stunts, including water-spraying drones and asking temples to stop lighting josh sticks to stop the smog.
Now that spokesperson says that the accumulation of PM2.5 micron dust in the atmosphere is… "mainly caused by outdoor burning of waste, especially on farms, combined with poor air circulation, and has been posing a health risk for the past several days".
Deputy PM Prawit has now ordered all provincial governors to send teams to warn farmers to stop the burning or face prosecution. It's not the first order from the top directed at farmers trying to find cheap ways to get rid of agri-waste and prepare their plantations for the next crop. But, despite the 'warnings' in the past the practice has continued largely unenforced.
A Tourism Authority of Thailand survey, conducted between January 10 – 12, indicates that more than a third of the country's tourism-related businesses has already shut up shop and gone out of business.
But industry players estimate the number is much higher. In regions almost solely relying on tourism for an income – Phuket, Pattaya, Koh Samui, the Gulf and Andaman islands and touristy areas around Bangkok – up to 90% of the front-line tourism businesses have closed.
1,884 tourism businesses in Thailand were surveyed by the TAT about their current situations and how they were coping with the long-term closure of the Thai borders and the local restrictions on travel. Businesses covered areas like accommodation, travel agents, tour companies, restaurants, car and bike rentals and public transport businesses.
34.7% officially declared they had already shut down or gone out of business.
Police say 2 men were gunned down at the Phuket Bus Terminal by a colleague at the terminal along the stretch of Thepkasattri road heading into Phuket Town on Saturday night. The incident happened at about 10:15pm with the local police chief arriving along with medical staff from Vachira Hospital shortly after the incident.
A 60 year old, the alleged gunman, was waiting to surrender at the scene when police arrived. Police say the man appeared to be drunk and told them he had a serious argument with the 2 men and decided to take their lives with his gun. Police found a 50 year old lying on the ground in front of a taxi service stand and a 54 year old lying dead by the counter of a 24 hour car park service kiosk.
And police in Pattaya are investigating an Indian restaurant where they arrested 29 people attending a late night party in Soi 7. The incident took place just after midnight on Saturday evening at a 5 story building which had the first 3 floors closed off. Police say the venue was actually operating as a shisha lounge, pool hall, and bar.
11 foreigners from India, Cambodia, and other countries were found at the venue. The remainder were Thai nationals. All 29 were arrested and taken to the Pattaya Police station where they will face charges under the Emergency Decree Act, the Communicable Disease Act and possession of an illegal substance.
Keep in contact with The Thaiger by following our Facebook page.
Never miss out on future posts by following The Thaiger.