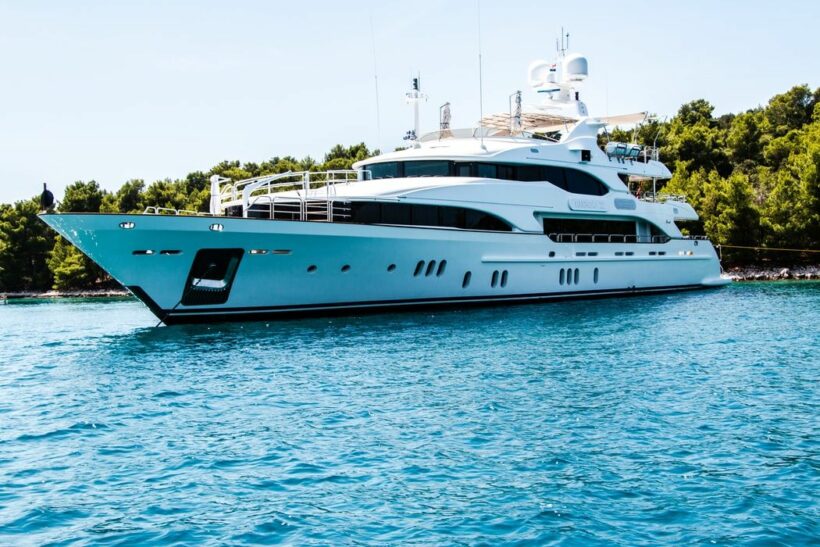 With hopes that high spending tourists will help revive the crippled economy, Phuket is jumping on the new scheme allowing those travelling on super-yachts and cruise ships to dock in Thailand and enter on the Special Tourist Visa.
Phuket officials have come up with guidelines for the province's reopening to foreign tourists and will submit it to the Centre for Covid-19 Situation Administration. If approved, foreign yachts and cruise ships each carrying hundreds of tourists and crew members will be allowed to dock in Phuket.
Foreign tourists and crew members travelling by yacht or cruise ship will need to go through a 14-day quarantine aboard the vessel. Under Phuket's proposed guidelines, luxury vessels will dock in Ao Por and will be able to anchor around Koh Nakha Noi which is about 6.2 kilometres away from the mainland.
Phuket's deputy governor Pichet Panapong says the provincial committee on disease control has drafted a step by step approach on how to use the luxury vessels as "alternative yacht quarantine," or AYQ, facilities.
During the aboard quarantine, temperature checks are required to be done twice each day and RT-PCR Covid-19 tests must be done at least 3 times including upon arrival, between the second and fifth day of quarantine and between the twelfth and fourteenth day.
Small boats will be used to go to and from the yachts to deliver supplies and collect samples. The personnel on the small boats must wear proper protective gear and make sure the boat is cleaned and disinfected after each journey.
Since the cabinet's guidelines on docking foreign luxury vessels was approved, 27 super yachts and 33 cruise ships, each carrying 600 to 700 people, have shown interest in docking.
Phuket has been struggling since the coronavirus lockdown as its economy heavily relied on foreign tourists for income. Pichet says domestic tourism is not enough. He says the island province needs tourists who are going to spend a significant amount of money and the group of tourists travelling on yachts and cruise ships are expected to generate around 2.1 billion baht.
"We have six to seven requirements for foreign visitors and we only let a small number of them in at a time. So we need those who are significant contributors to revive the local economy. If the spending remains low it will hardly make a difference."
SOURCE: Bangkok Post