Phuket Business: "Q day' is fast approaching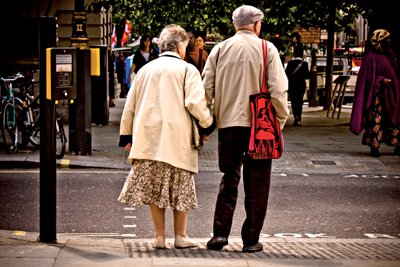 PHUKET: Many expatriates in Phuket with UK pensions have held off on transferring them offshore due to the relative infancy of the industry and the fact that there has been little guidance on some of the more technical aspects relating to the transfers from HM Revenue and Customs (HMRC).
That is all changing as the new legislation introduced recently in draft form is set to go live on the coming "Q day", as it has come to be known, when the legislation goes into effect on April 15.
The reason for an update of the original legislation is to put an end to the practice of "pension busting", first made popular in Singapore until their providers were blacklisted by HMRC, and more recently by providers in New Zealand, who were allowing clients to completely cash in their pensions.
The good news is that the jurisdictions which have gone with the original spirit of the legislation, such as Guernsey, ought to emerge in an even stronger position and remain leaders in this market.
Much confusion has come about as a result of the draft bill, particularly of one clause known as "condition four" which states that residents and non-residents of a jurisdiction must have their pensions treated the same for tax purposes. To comply with this Guernsey has already laid the groundwork for a new set of pension provisions to be in place prior to Q day, in the event their lobbying for removal of the clause does not succeed.
The extent and speed with which Guernsey has responded to the draft bill is further evidence of why this jurisdiction is the safest place to transfer your pension. For those of you who have already transferred, you need not worry as the new rules will apply only to future transfers and are not retrospective.
Not all of the changes are good however, and if you have been considering a transfer there are some good reasons to try and push it through before Q-day. The main one of these is a change in the reporting requirements. If you get your pension to Guernsey before April 15, the provider will only be required to report to HMRC for five years from the date you left the UK.
If this is long past then there are no reporting requirements. After Q-day the new rules will mean that from the date of transfer the provider will be required to report for ten years. This doesn't mean you are liable for paying taxes on your pension income, but it is obviously desirable to be off of the tax radar completely if possible.
The main benefit of transferring to a Qualifying Recognized Overseas Pension Scheme or QROPS are that income is not taxed at source, which in some instances can just about double the net value of a pension overnight simply by moving it to Guernsey.
When you pass on, you also will not have to pay a hefty 55% bill in inheritance taxes. There are also increased investment options, such as those only reserved for the very wealthy back in the UK. Transfers often can take some time, so if you have been considering a pension transfer you might want to speak with your advisor and determine if you might yet be able to make it prior to Q-day.

David Mayes MBA lives in Phuket and provides wealth management services to expatriates around the globe, specializing in UK pension transfers. He can be reached at 085-335-8573 or david.m@faramond.com
— David Mayes
Keep in contact with The Thaiger by following our Facebook page.
Never miss out on future posts by following The Thaiger.
The social media giants in battle with 'old' media and world governments | VIDEO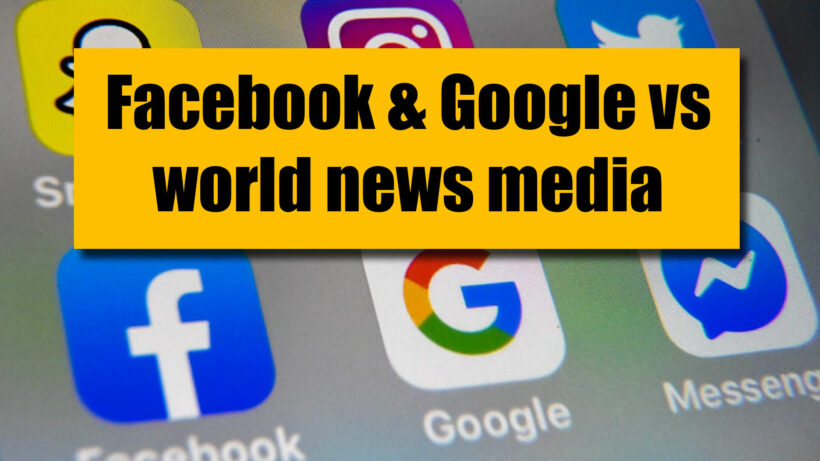 "The rules signal greater willingness by countries around the world to rein in big tech firms such as Google, Facebook and Twitter that the governments fear have become too powerful with little accountability."
India has issued strict new rules for Facebook, Twitter and other social media platforms just weeks after the Indian government attempted to pressure Twitter to take down social media accounts it deemed, well, anti social.
The rules require any social media company to create three roles within India… a "compliance officer" who ensures they follow local laws; a "grievance officer" who addresses complaints from Indian social media users; and a "contact person" who can actually be contacted by lawyers and other aggrieved Indian parties… 24/7.
The companies are also being made to publish a compliance report each month with details about how many complaints they've received and the action they took.
They'll also be required to remove 'some' types of content including "full or partial nudity," any "sexual act" or "impersonations including morphed images"
The democratisation of the news model, with social media as its catalyst, will continue to baffle traditional media and governments who used to enjoy a level of control over what stories get told.
The battles of Google and Facebook, with the governments of India and Australia will be followed in plenty of other countries as well.
At the root of all discussions will be the difference between what governments THINK social media is all about and the reality about how quickly the media landscape has changed. You'll get to read about it first, on a social media platform… probably on the screen you're watching this news story right now.
Keep in contact with The Thaiger by following our Facebook page.
Never miss out on future posts by following The Thaiger.
Turbulence ahead for Thailand's aviation industry | VIDEO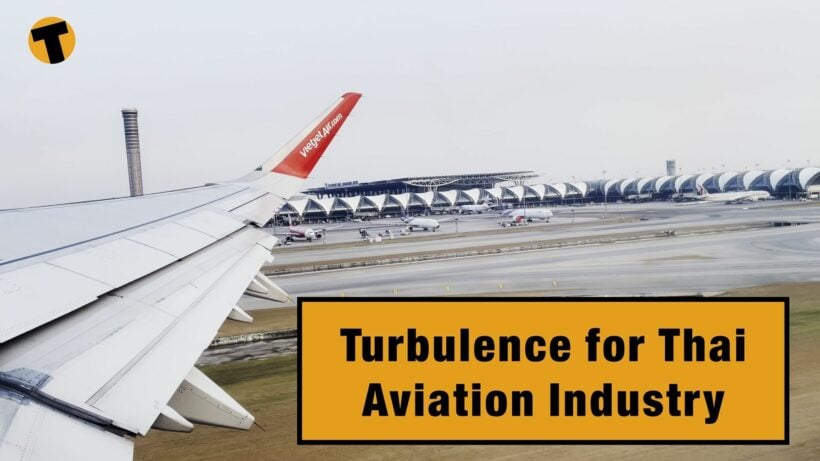 When the airlines, in particular, were asking the government to put their hands in their pockets for some relief funding in August last year, it was genuinely thought that international tourists would be coming back for the high season in December and January. At the very least local tourists and expats would head back to the skies over the traditional holiday break. And surely the Chinese would be back for Chinese New Year?
As we know now, none of that happened. A resurge in cases started just south of Bangkok on December 20 last year, just before Christmas, kicking off another round of restrictions, pretty much killing off any possibility of a high season 'bump' for the tourist industry. Airlines slashed flights from their schedule, and hotels, which had dusted off their reception desks for the surge of tourists, shut their doors again.
Domestically, the hotel business saw 6 million room nights in the government's latest stimulus campaign fully redeemed. But the air ticket quota of 2 million seats still has over 1.3 million seats unused. Local tourists mostly skipped flights and opted for destinations within driving distance of their homes.
As for international tourism… well that still seems months or years away, even now.
Keep in contact with The Thaiger by following our Facebook page.
Never miss out on future posts by following The Thaiger.
Domestic air passenger numbers double those of January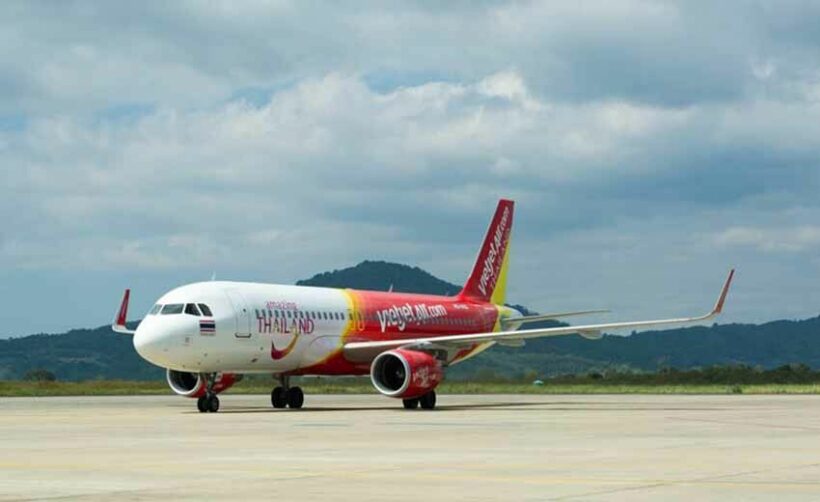 Passenger numbers on domestic flights within Thailand have doubled within a month, rising from 4,000 in January to over 10,000 this month. Having nearly recovered to pre-pandemic levels, domestic travel plummeted once more when Covid-19 resurfaced late last year.
Apirat Chaiwongnoi from the Department of Airports says 15 of Thailand's 29 airports are now operating domestic flights, with more expected to follow. He believes the aviation sector will continue to recover further in the coming 6 months, bolstered by the national vaccine rollout.
Around 120 domestic flights a day are now operating, which is twice the number that were operating at the lowest point in the crisis. Prior to the resurgence of the virus in December, domestic passenger numbers had recovered to 30,000 – 40,000 a day, around 80% of pre-pandemic numbers.
The DoA says airports must continue to adhere to the Covid-19 hygiene measures put in place by the Health Ministry and the Civil Aviation Authority of Thailand.
SOURCE: Bangkok Post
Keep in contact with The Thaiger by following our Facebook page.
Never miss out on future posts by following The Thaiger.