Investing time to develop passive income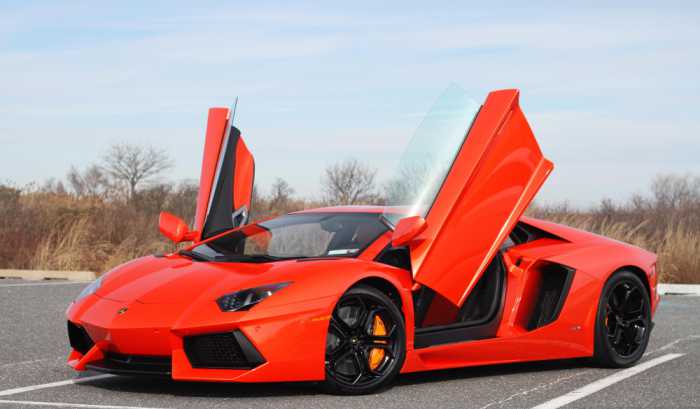 PHUKET: I recently became involved in marketing products for the health and wellness industry, which follows a very different business model than any I have previously encountered. In fact, the investment consists mainly of time, as start-up capital required is extremely limited. "Human capital" is developed, rather than the standard brick-and-mortar business. The great thing about this style of investing is that it can generate long-term, stable, passive income that grows exponentially along with the team.
The opportunity was offered to me by an alumnus from my business school, and since he had been working as a top-tier management consultant for many years, he was able to identify a good business model when he saw one. It took quite some time to actually understand how it worked though, since – like most people – my presumed knowledge of direct-selling and the reality are very different.
Here in Thailand's developing economy, the company I work with has made many millionaires who now drive luxury cars like Lamborghini or Ferrari that get hit with that 300 per cent luxury import tax.
Many come from poor backgrounds with little education, and yet they have still managed to achieve massive success in a relatively short period of time. One of my partners earns more than a million baht every month, and he built his business up in less than four years.
How is this possible? By creating an asset base comprised of people who also want to develop their own businesses as well. With this kind of turnkey approach, nobody has to reinvent the wheel. Thus, the main key to success is duplicating your knowledge of the system and passing it on to others.
Anybody who understands exponential math, and how it can create rapid growth, will be able to see why the business can be very scalable as long as duplication is made very simple.
The key to this duplication is to get everyone singing from the same song sheet, as anyone who has ever led a team of salespeople knows this is vital to success. Everyone must attend the same seminars, read the same books, and, in the end, speak the same "language".
There are many businesses that can make people wealthy, but most often they need to continuously trade their time for money. The great thing about a systematic approach to building a large distribution network is that, eventually, you can remove yourself from it and have pure passive income. From working with high-net worth individuals for so long, I know very well the difference between those with plenty of free time and those caught in what I call the "golden handcuffs".
Donald Trump was once asked on Oprah what he would do if he suddenly lost all his fortune. He responded without hesitation that he would find a good network marketing company and get to work. The crowd laughed, to which he replied, "That's why I am sitting up here and all of you are paying to be sitting out there". I know of no other investment or business strategy that has the potential to create such rapid success, as is demonstrated by so many rags-to-riches stories in Thailand alone.
Robert Kiyosaki, author of the best-selling personal finance book of all time, Rich Dad, Poor Dad, agrees. In fact, he believes so strongly about it that he wrote another book called, The Business of the 21st Century. I don't know about you, but I don't think of myself as cleverer than Mr Trump or Mr Kiyosaki.
If you're looking for a way to earn real money in Thailand, maybe it's time to step out of your comfort zone and try something new.
David Mayes MBA lives in Phuket and provides wealth management services to expatriates around the globe, focusing on UK pension transfers. Faramond UK is regulated by the FCA and provides advice on taxation and pensions. He can be reached at david.m@faramond.com or 085-335 8573.
— David Mayes
Keep in contact with The Thaiger by following our Facebook page.
Never miss out on future posts by following The Thaiger.
Turbulence ahead for Thailand's aviation industry | VIDEO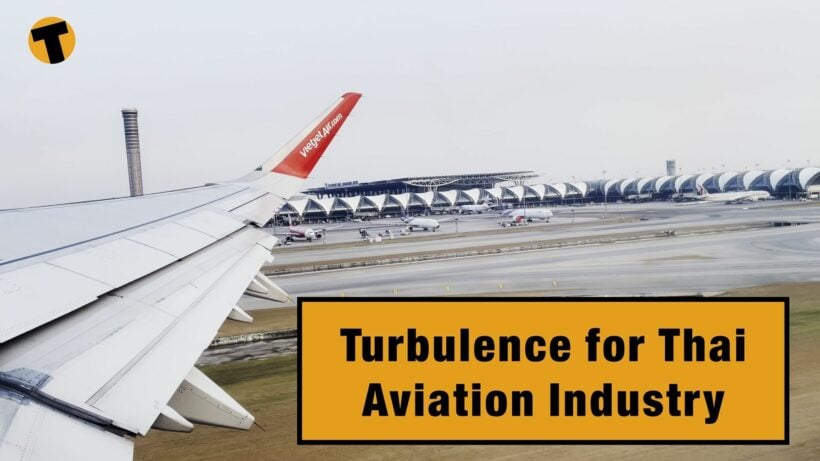 When the airlines, in particular, were asking the government to put their hands in their pockets for some relief funding in August last year, it was genuinely thought that international tourists would be coming back for the high season in December and January. At the very least local tourists and expats would head back to the skies over the traditional holiday break. And surely the Chinese would be back for Chinese New Year?
As we know now, none of that happened. A resurge in cases started just south of Bangkok on December 20 last year, just before Christmas, kicking off another round of restrictions, pretty much killing off any possibility of a high season 'bump' for the tourist industry. Airlines slashed flights from their schedule, and hotels, which had dusted off their reception desks for the surge of tourists, shut their doors again.
Domestically, the hotel business saw 6 million room nights in the government's latest stimulus campaign fully redeemed. But the air ticket quota of 2 million seats still has over 1.3 million seats unused. Local tourists mostly skipped flights and opted for destinations within driving distance of their homes.
As for international tourism… well that still seems months or years away, even now.
Keep in contact with The Thaiger by following our Facebook page.
Never miss out on future posts by following The Thaiger.
Domestic air passenger numbers double those of January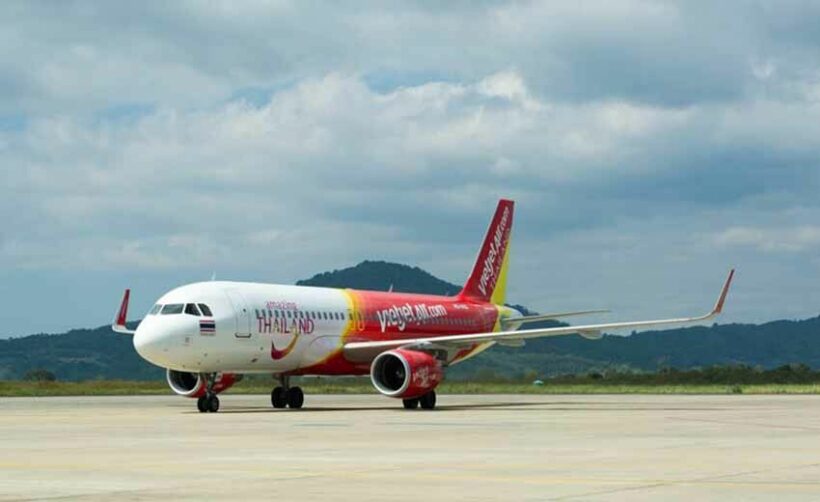 Passenger numbers on domestic flights within Thailand have doubled within a month, rising from 4,000 in January to over 10,000 this month. Having nearly recovered to pre-pandemic levels, domestic travel plummeted once more when Covid-19 resurfaced late last year.
Apirat Chaiwongnoi from the Department of Airports says 15 of Thailand's 29 airports are now operating domestic flights, with more expected to follow. He believes the aviation sector will continue to recover further in the coming 6 months, bolstered by the national vaccine rollout.
Around 120 domestic flights a day are now operating, which is twice the number that were operating at the lowest point in the crisis. Prior to the resurgence of the virus in December, domestic passenger numbers had recovered to 30,000 – 40,000 a day, around 80% of pre-pandemic numbers.
The DoA says airports must continue to adhere to the Covid-19 hygiene measures put in place by the Health Ministry and the Civil Aviation Authority of Thailand.
SOURCE: Bangkok Post
Keep in contact with The Thaiger by following our Facebook page.
Never miss out on future posts by following The Thaiger.
Samut Sakhon's shrimp market to remain closed until February 15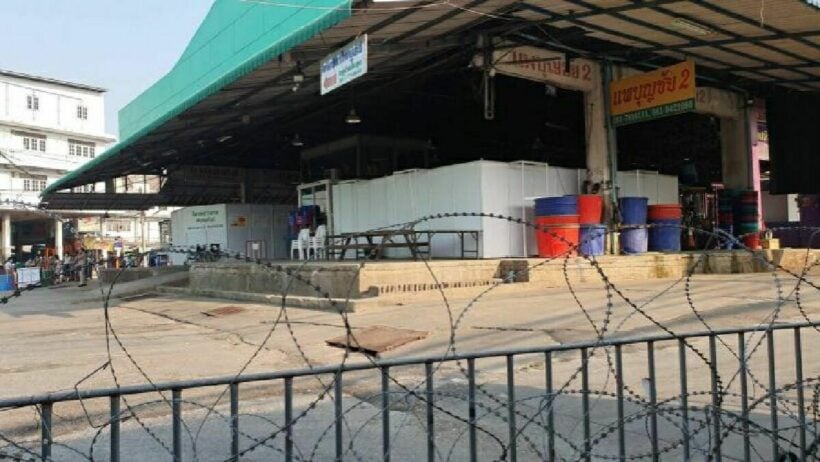 Samut Sakhon's Central Shrimp Market, the epicentre of Thailand's recent wave of Covid-19, will remain closed until February 15. The market can reopen once the overall hygiene situation at the market and surrounding area has improved, according to the province's disease control committee.
Local officials say the shrimp market needs to remain closed until the market structure and nearby residential facilities are inspected. People who violate the order face up to a year in prison and a fine up to 100,000 baht.
More than 12,000 people in the province have tested positive for Covid-19. The increasing number of infections is a result from the active case finding to contain the spread of the virus.
SOURCE: Thai PBS World | Thairath Online
Keep in contact with The Thaiger by following our Facebook page.
Never miss out on future posts by following The Thaiger.