Invacio Research Analytica takes aim at equivocator's in politics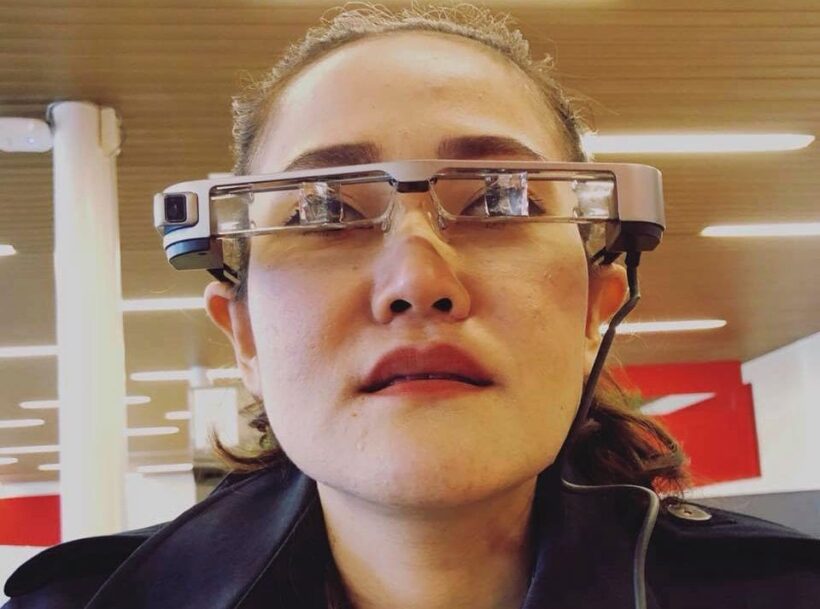 ADVERTISING
Invacio Research Analytics Thailand, a group subsidiary of Invacio founded by William J D West and led by Linleeya West (Thai – Swiss Educated), have just launched a multi-agent AI-driven analysis system that is designed to clean up politics and expose deceptive practices and statements in video presentations and interviews.
Invacio, as a company, is intent on providing access to high technology to the man on the street and helping ordinary people to help themselves. Whether it is through their recently launched social network, Relevancy, that uses AI to deliver bespoke information to its users, while not selling their information to advertisers, or through offering access to AI-generated financial projections through another of their services, Agnes, they are delivering on their promises to make Artificial Intelligence usable and accessible for everyone.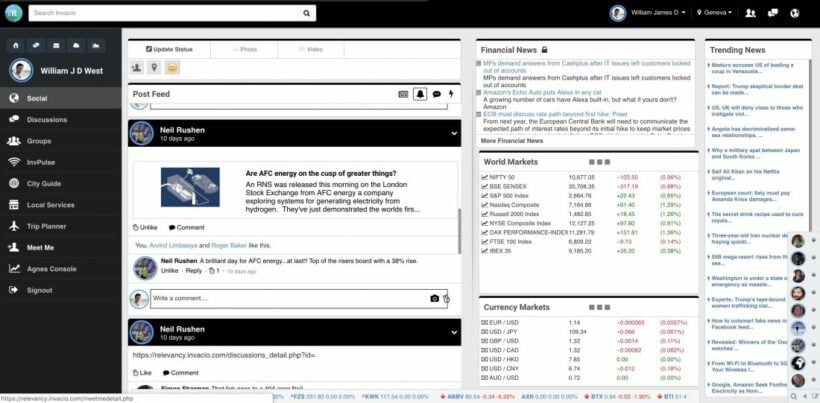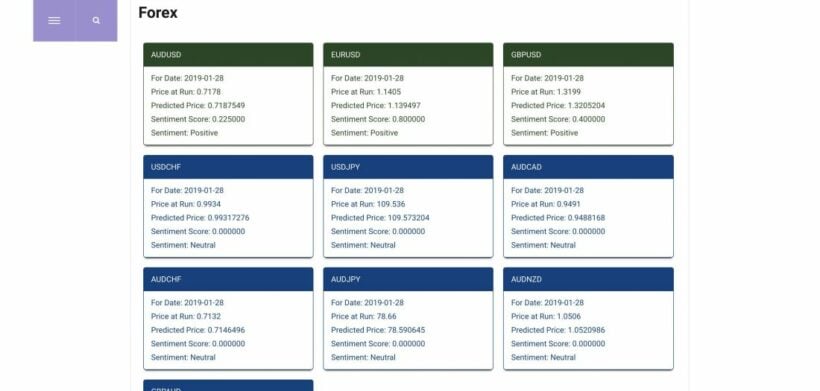 Building upon the recent launch of Relevancy and Agnes, Invacio's Phuket based development team have now turned their attention to the release of their, newly created, video analysis systems and potentially cleaning up world politics.
William wants to see a leveling of the playing field in politics and less dishonesty "Politics is a game for some people, they see manipulation as the only way to play and aren't afraid of lying to win power. Hopefully, our technology can give some power back to the people by exposing the liars for what they are"
Using a multi-agent approach which combines up to twenty-two individual modules, Invacio's systems are designed to see through the usual clouds of misinformation that form a huge part of modern business, finance, and politics.
Using academic research, that has been published over many decades, Invacio has created a system that quite literally stares into the soul of people as they present their information on the video.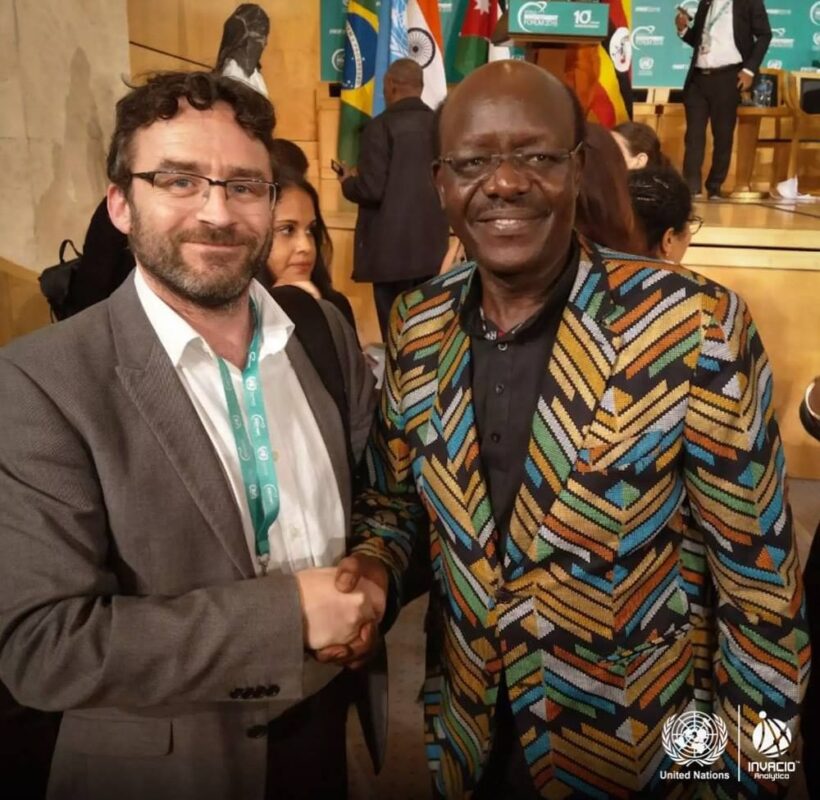 Analyzing everything from the subjects blinks rate, pupil dilation, and direction of their gaze, through to their vocalised emotion, facial tics, and overall body posture, alongside natural language processing and various other elements, Invacio's Lucid technology seems all set to alter the political landscape for the better.
Initially, these systems were operating in the background as part of Invacio's financial projection offering but have now been brought out to offer a new window on the world. William explains a little about the reasoning behind this move.
"Watching politics today, it is easy to see how the internet, viral videos, and sound bite clips, can have a massive impact on voting patterns. It is also just as easy to see that after political campaigns take place people feel deceived and angry as lie after lie is exposed by the activities of the politicians involved.
"We thought that if we made this technology available and could offer some real insight actually during campaigns then the electorate would be able to make their decisions with a better understanding of the truth than ever before."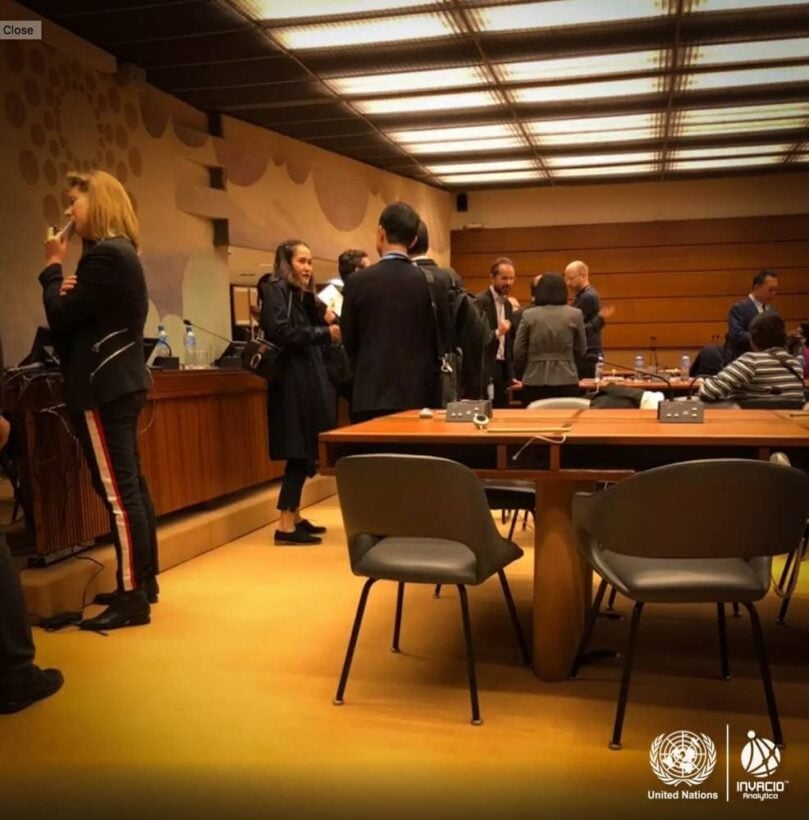 After seeing the fall out from the Brexit debacle in the UK and the continuing "did they or didn't they" debate surrounding Russia's purported interference in America's recent Presidential election, it would seem that the timing is exactly right for this type of technology.  
Invacio has now launched four public product lines, invmail – a secure communications platform, Tamius – a cryptocurrency wallet, Relevancy – An AI driven social network and Agnes – an AI-driven financial projection system and are set to launch a further six in the coming months.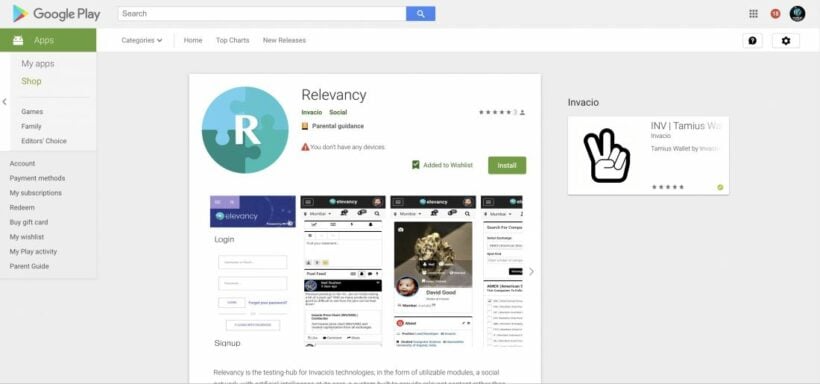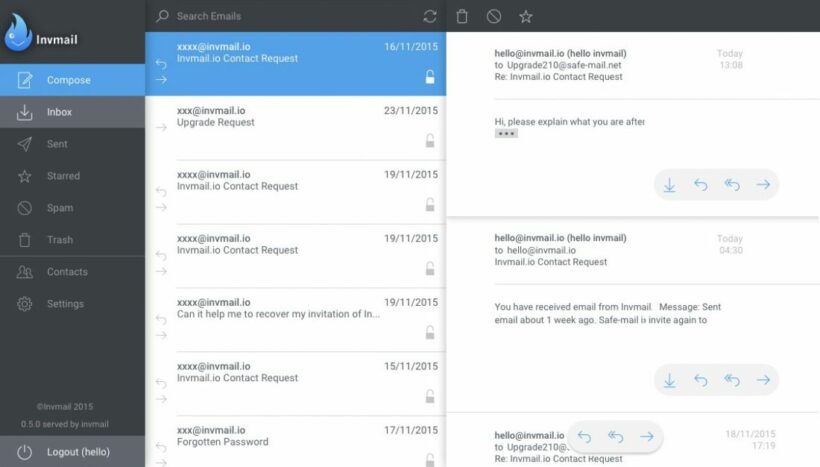 Covering data analysis (API), finance (Madoff), politics (Lincoln), cryptocurrency (Lucid), general business (Veritas) and data intelligence (Data), it seems there really isn't going to be a sector that Invacio doesn't get involved in, in some way or another, very soon.
You can learn more about what Invacio has to offer by visiting https://www.invacio.com be this for consumer-focused markets, commercial focused markets or state solutions.


Do you need help with your business? Are you searching for a new job? Or an employer looking to hire? Try JobCute today.
Thai exports fall 5.7 percent in January, year-on-year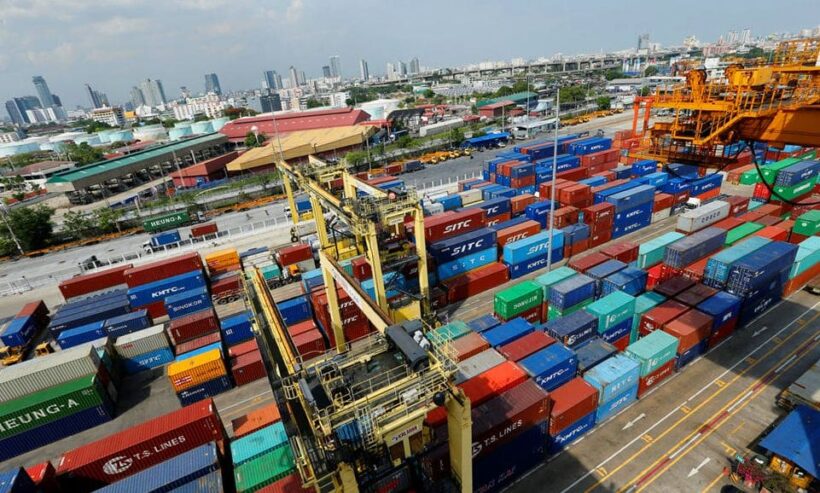 Thai export results have dipped for the third straight month, falling more than 5.65% compared to a year earlier. The fall was a lot bigger than expected, according to the Thai commerce ministry.
Shipments contracted 1.72% in December, compared to a year earlier as well.
January's export drop was due to falling shipments of rice, gold, electronics and cars, according to the ministry. Digging into the numbers, exports to the US rose 8.3% in the first month of the year, compared to January 2018, but exports to China slumped 16.7%.
The strong Thai baht, Asia's best performing currency this year, has increasingly hit exports, particularly rice orders.
Checking imports for the same period, and the numbers jumped surprisingly 13.99% year on year, after sliding 8.15% in December 2018. Analysts say the surge in imports was partly due to imports of arms and military weapons.
There was a trade deficit of $4.03 billion in January, compared with a forecast surplus of $320 million surplus. December 2018 had a $1.06 billion surplus.
But the ministry says they are still forecasting export growth of 8% for 2019 after a 6.7% increase last year.
Strong baht a concern for Thai hotel sector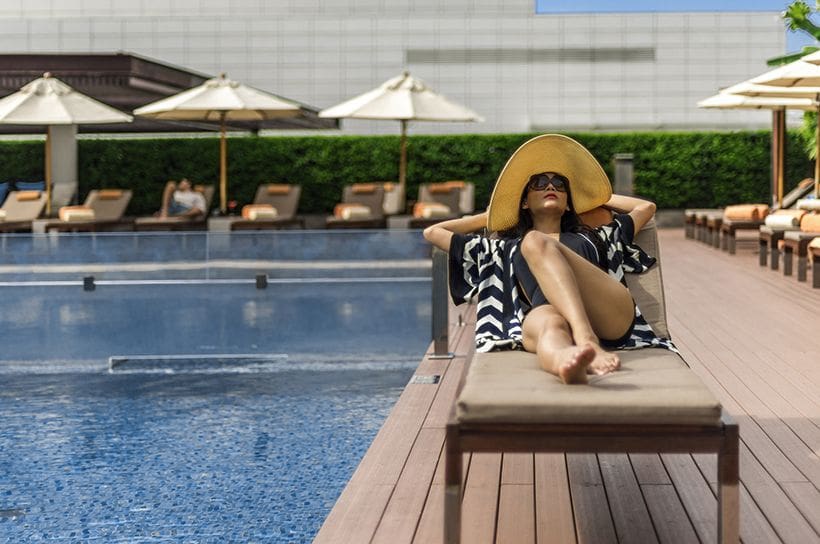 by Bill Barnett
Thailand's baht performance against Asian currencies in 2018, was unmatched, with the exception of the Japanese yen.
Commenting on the trend financial news Bloomberg have highlighted that in 2019, a further 4% in growth this year have it sitting at the top of the table.
Oddly, one of the underlying factors stimulating the baht's appreciation is the recovery in tourism arrivals which has a double-digit impact on the country's GDP.
While the elections remain a wild card on forward expectations, the reality is that the currency has not been hit like the Chinese yuan, which has been disrupted by a threatened U.S. China trade war and slowdown in its economy.
Despite higher than expected tourism numbers in 2018, hotel owners are cautiously optimistic on the prospects for the year.
In reality, despite rising prices for visitors, the economic climate is leading many property developers turning to hospitality assets as the real estate market remains volatile. The general view is that sustainable cash flow as part of their business mix is good and that tourism fundamentals remain strong.
Still, looking at nearby competitors such as Vietnam, which is rapidly growing from a cub into a tourism tiger, the issue of affordability is concerning. Currency swings remain a real and present factor in demand, so expect hoteliers to keep watching currency levels closely in 2019.
Thailand's sponsorship market grew 19% – 2018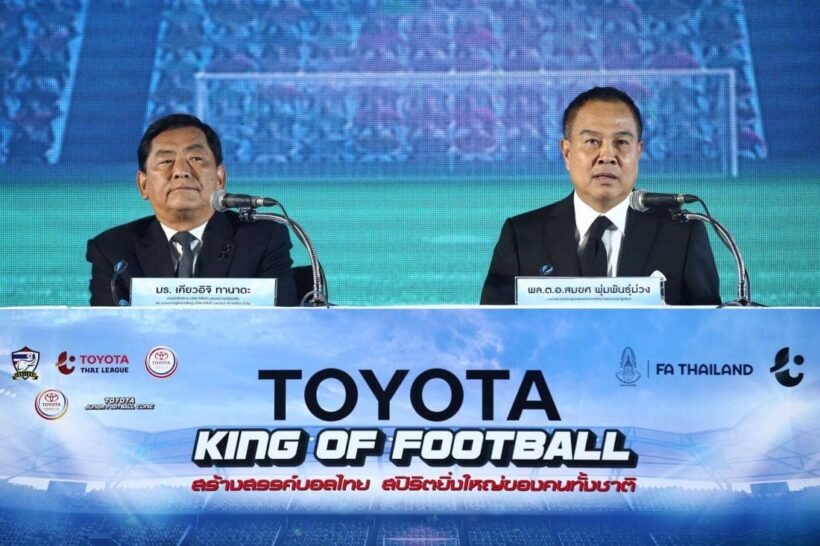 ASN (Asia Sponsorship News) has just released its Sponsorship Market Overview for Thailand 2018. Local agencies have had their say on the performance of the Southeast Asian sponsorship marketplace.
2018 was a robust year for Thailand's Sponsorship market, growing 19% year-on-year to US$223.4 million (2017's total investment was US$188.2 million) and making grounds on reaching its previous (outlier) market peak of US$247.8 million in 2015. Since 2015, the market had been creeping backwards to a recent low of US$187.2 million.
General market health -in GDP terms – for Thailand was generally positive. In November last year, the country forecast a slightly reduced GDP forecast in the mid-4% range for itself for the year.
Back to the Sponsorship market and the leading spending brands are as follows; the Top 10 includes the usual major players, but also some newcomers since ASN last analysed the market in 2016…
| | |
| --- | --- |
| 2018 | (US$) |
| Toyota |  11,749,000 |
| Chang |  10,347,050 |
| PTT Petroleum |  7,372,000 |
| Singha |  6,935,525 |
| PTT Group |  5,573,000 |
| Tourism Authority of Thailand |  5,532,000 |
| Thai Beverage Plc |  5,173,050 |
| Adidas |  5,075,000 |
| Pepsi |  5,065,000 |
| Carabao |  4,389,000 |
These 10 brands contributed almost 30% of the total investment in this Southeast Asian market.
In terms of the movers and shakers within the Top 10, versus 2016…
Toyota was 4th spending US$6.8 million
Chang was 1st with US$14.4 million
AIA was 2nd, Its dramatic fall caused by the cessation of its Thai Umbrella Football Club partnership, with the FAT, in 2017
Carabao and Adidas are newcomers for 2018
Then there are the broader market dynamics that moved the needle – across the various ways to slice ASN's market data:
Platforms: Motorsports and Multi-sports outperformed (+98% and +103% respectively); while platform leaders Football (US$90 million in 2018) and Athletics (US$32 million) gained a healthy 23% and 15% respectively
Categories: Two of the Top 10 categories – Petrochemicals and Conglomerates – dipped into their budgets significantly in 2018 (+119% and +590% (!) respectively)
Genres*: Unsurprisingly, Content was the biggest mover with a 114% uplift. Events, the perennial Genre leader, gained 33% as well
Commenting on the market movements is eponymous Founder of Paul Poole (South East Asia) Company,  a marketing consultancy specialising in commercial sponsorship in Thailand says, "The 19% year-on-year increase in Sponsorship spending in 2018 is testament to a strong industry."
"To see big brands and organisations such as AIA, King Power, Sports Authority of Thailand (SAT), Honda and Siam Cement Group falling off the list is somewhat of a surprise given their visibility in the marketplace and their sponsorship history."
"However, it is refreshing to see new additions to the list such as Adidas. It speaks of a dynamic and ever-changing market."
"Sponsorships have the potential to reach beyond short-term sales to build a brand's identity. Brand strength contributes 60 to 80% to overall sales, making this benefit critical for sustained, long-term sales growth."
Poole is convinced consistency is key to building brand awareness and companies like Toyota and Adidas are good examples of companies pushing through content on all platforms, especially social media.
Since brand ambassadors are now typically anyone sharing content – especially online via video content – brands are getting leverage from the increasing use of social media platforms across the world. And Thailand is one of the most gluttonous consumers of online content!
So the Thai market is in good health: let's see if 2019 can sustain the growth.
To read more of the report click HERE.