Invacio Research Analytica takes aim at equivocator's in politics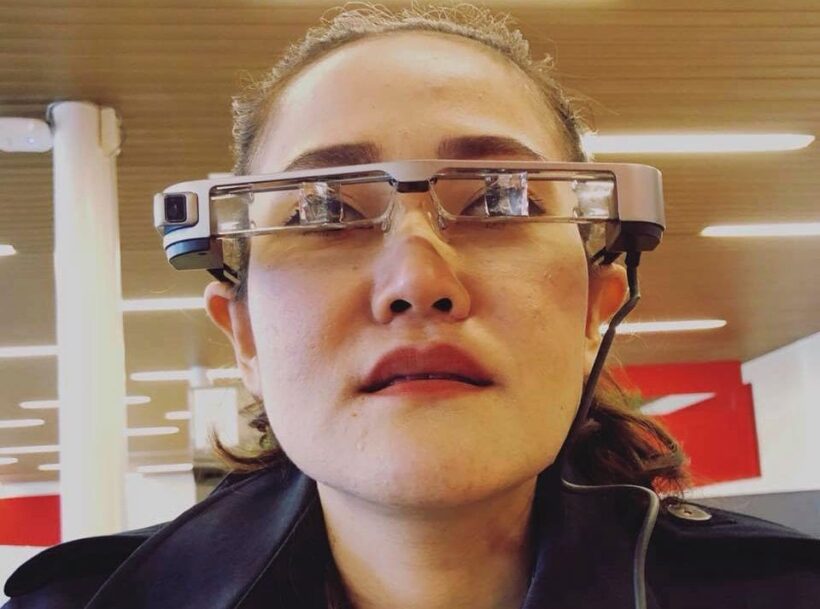 ADVERTISING
Invacio Research Analytics Thailand, a group subsidiary of Invacio founded by William J D West and led by Linleeya West (Thai – Swiss Educated), have just launched a multi-agent AI-driven analysis system that is designed to clean up politics and expose deceptive practices and statements in video presentations and interviews.
Invacio, as a company, is intent on providing access to high technology to the man on the street and helping ordinary people to help themselves. Whether it is through their recently launched social network, Relevancy, that uses AI to deliver bespoke information to its users, while not selling their information to advertisers, or through offering access to AI-generated financial projections through another of their services, Agnes, they are delivering on their promises to make Artificial Intelligence usable and accessible for everyone.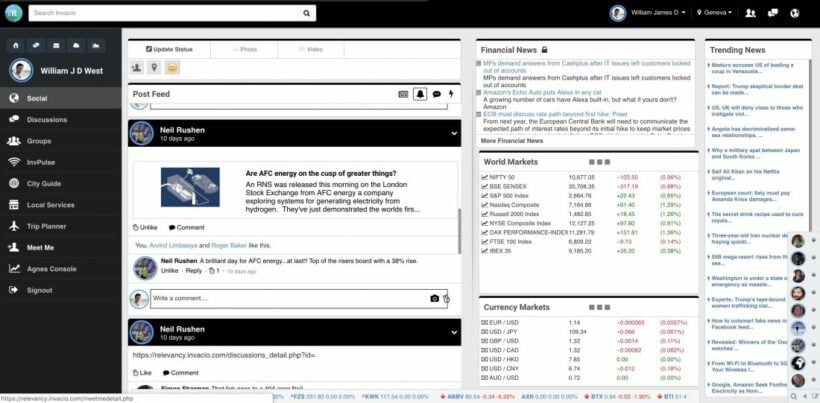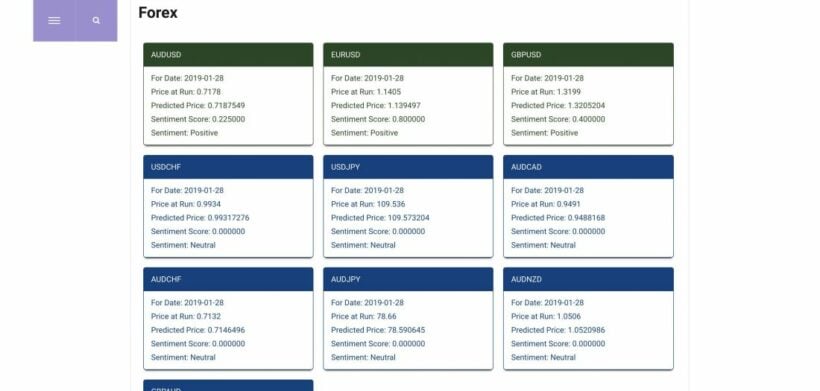 Building upon the recent launch of Relevancy and Agnes, Invacio's Phuket based development team have now turned their attention to the release of their, newly created, video analysis systems and potentially cleaning up world politics.
William wants to see a leveling of the playing field in politics and less dishonesty "Politics is a game for some people, they see manipulation as the only way to play and aren't afraid of lying to win power. Hopefully, our technology can give some power back to the people by exposing the liars for what they are"
Using a multi-agent approach which combines up to twenty-two individual modules, Invacio's systems are designed to see through the usual clouds of misinformation that form a huge part of modern business, finance, and politics.
Using academic research, that has been published over many decades, Invacio has created a system that quite literally stares into the soul of people as they present their information on the video.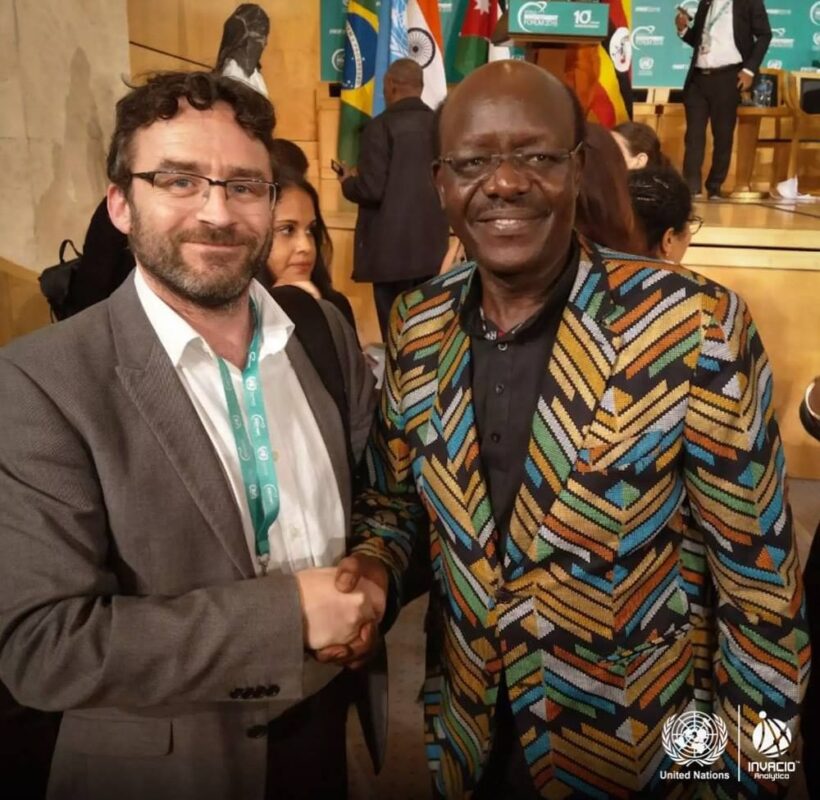 Analyzing everything from the subjects blinks rate, pupil dilation, and direction of their gaze, through to their vocalised emotion, facial tics, and overall body posture, alongside natural language processing and various other elements, Invacio's Lucid technology seems all set to alter the political landscape for the better.
Initially, these systems were operating in the background as part of Invacio's financial projection offering but have now been brought out to offer a new window on the world. William explains a little about the reasoning behind this move.
"Watching politics today, it is easy to see how the internet, viral videos, and sound bite clips, can have a massive impact on voting patterns. It is also just as easy to see that after political campaigns take place people feel deceived and angry as lie after lie is exposed by the activities of the politicians involved.
"We thought that if we made this technology available and could offer some real insight actually during campaigns then the electorate would be able to make their decisions with a better understanding of the truth than ever before."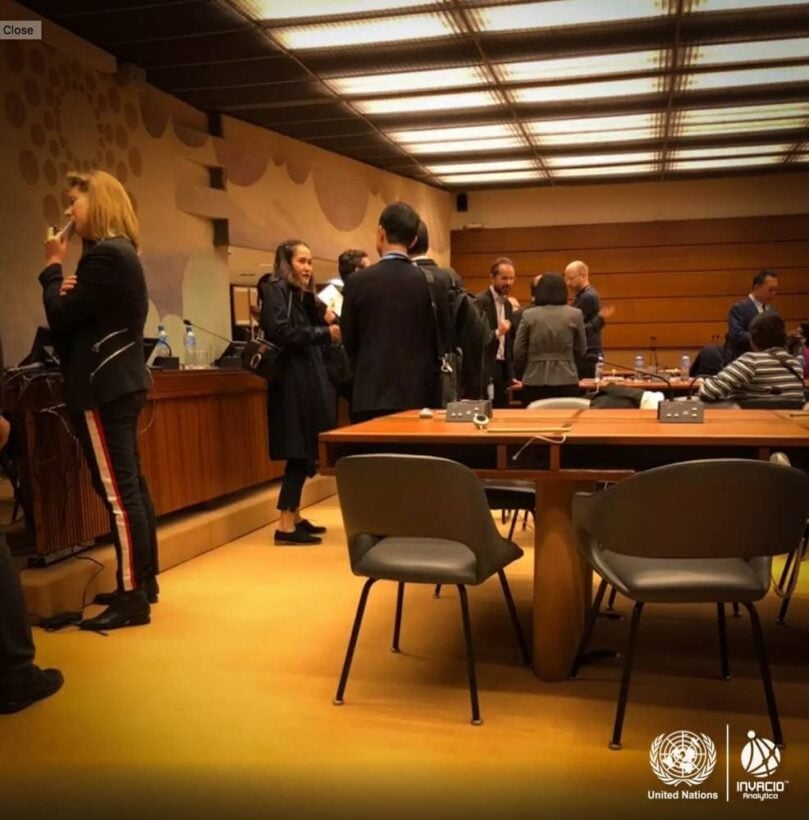 After seeing the fall out from the Brexit debacle in the UK and the continuing "did they or didn't they" debate surrounding Russia's purported interference in America's recent Presidential election, it would seem that the timing is exactly right for this type of technology.
Invacio has now launched four public product lines, invmail – a secure communications platform, Tamius – a cryptocurrency wallet, Relevancy – An AI driven social network and Agnes – an AI-driven financial projection system and are set to launch a further six in the coming months.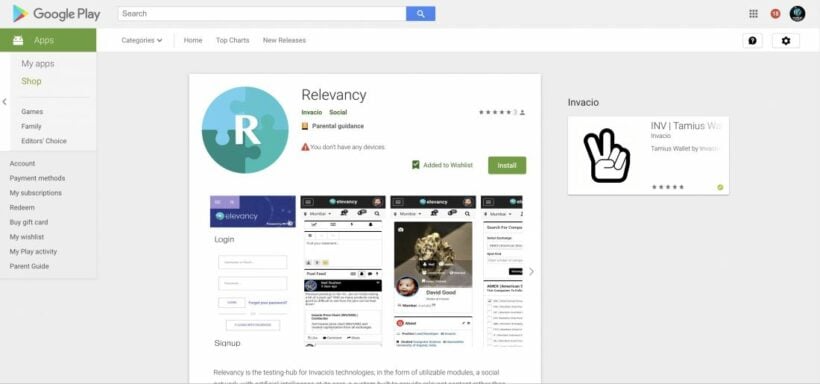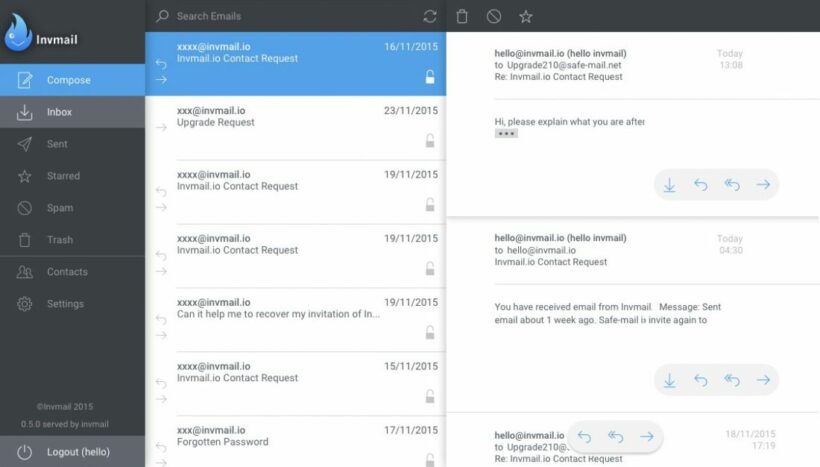 Covering data analysis (API), finance (Madoff), politics (Lincoln), cryptocurrency (Lucid), general business (Veritas) and data intelligence (Data), it seems there really isn't going to be a sector that Invacio doesn't get involved in, in some way or another, very soon.
You can learn more about what Invacio has to offer by visiting https://www.invacio.com be this for consumer-focused markets, commercial focused markets or state solutions.
Keep in contact with The Thaiger by following our
Facebook page
.
Never miss out on future posts by
following The Thaiger
.
Approval sought for multi-billion-baht Phuket medical hub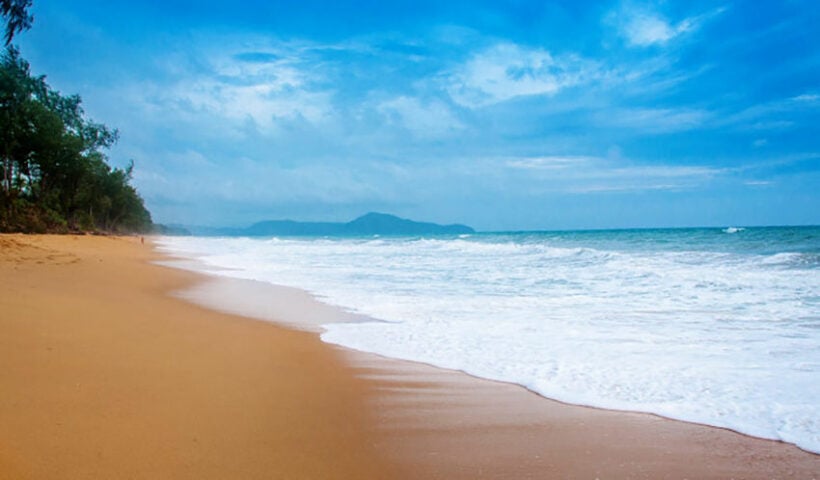 Industry officials are seeking the go-ahead for a project to transform over 140 rai of government land in Phuket into a world-leading medical hub. The project is budgeted at 3 – 4 billion baht, depending on which report you read. Kitkong Tantijaraswarodom, from the Federation of Thai Industries, believes the development of a medical and wellness hub in the sub-district of Mai Khao, north Phuket, will help revive the southern island's battered economy. Phuket has become increasingly reliant on a steady flow of tourists over the past 2 decades.
The southern division of the FTI covers Phuket, Krabi, Phang Nga, Nakhon Si Thammarat, Trang, Patthalung, Surat Thani, Ranong, Satun, Chumphon, and Songkhla.
"The FTI will ask the government to green-light the project during the scheduled mobile cabinet meeting on the island on November 3."
Kitkong says businesspeople in the south are anxious for the government to approve the project, which will provide both locals and foreign medical tourists with state-of-the-art medical care. The facility is expected to include long-term care, hospice and rehabilitation services, in addition to a dental hospital, sports therapy centre, and a medical training school for doctors, nurses, pharmacists and medical laboratory scientists.
The chair of the FTI's southern chapter is also calling on officials to provide small and medium-sized businesses with additional support, in the form of access to loans, in order to deal with cash shortages.
"In the short term, the FTI wants the government to help SMEs, especially those in the tourism sector."
SOURCE: Bangkok Post
Keep in contact with The Thaiger by following our
Facebook page
.
Never miss out on future posts by
following The Thaiger
.
Up to 5,900 jobs to go as Hong Kong carrier Cathay Dragon shuts down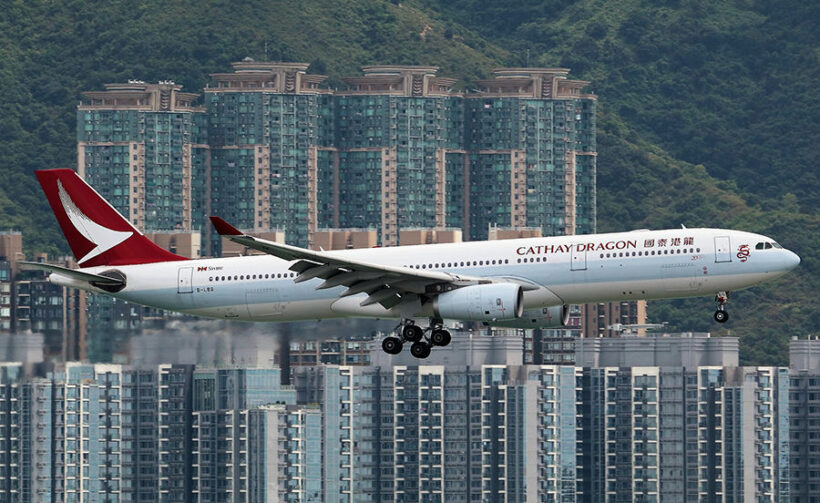 Hong Kong airline Cathay Pacific is set to close its subsidiary, Cathay Dragon, with the loss of up to 5,900 jobs. The carrier, that used to be called Dragon Air before being absorbed by Cathay, has become yet another casualty of the Covid-19 pandemic that has decimated the aviation business.
The Bangkok Post reports that 5,300 jobs are expected to go in the airline's Hong Kong base, with a further 600 axed overseas, accounting for 17% of Cathay's total workforce. Cathay Dragon primarily operated short-haul routes within Asia, including direct flights from Hong Kong to Bangkok and Phuket.
Cathay Pacific bosses have hammered out a HK$2.2 billion restructuring plan that involves thousands of job cuts, pilots and cabin crew having to sign cheaper contracts, and total closure of its subsidiary carrier. The South China Morning Post describes the plan as, "life or death", reporting cuts to a total of 8,500 jobs across the group. The parent airline is understood to be applying for approval to absorb Cathay Dragon's routes into the Cathay Pacific network, as well as that of its low-cost carrier, HK Express.
Cathay Pacific CEO, Augustus Tang, says the restructuring plan is essential to Cathay's future survival as the effects of the Covid-19 pandemic show no sign of abating.
"The global pandemic continues to have a devastating impact on aviation and the hard truth is we must fundamentally restructure the Group to survive. We have to do this to protect as many jobs as possible and meet our responsibilities to the Hong Kong aviation hub and our customers."
SOURCE: Bangkok Post| South China Morning Post
Keep in contact with The Thaiger by following our
Facebook page
.
Never miss out on future posts by
following The Thaiger
.
Thailand's media spend shrinks as brands shy away from 'bad' news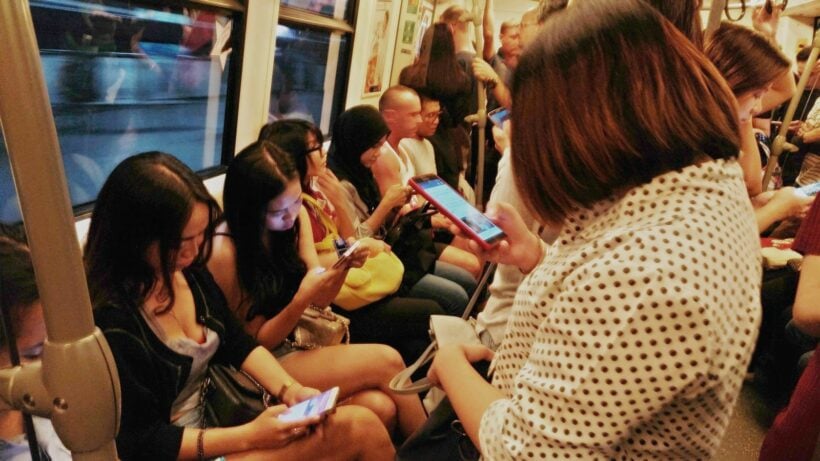 Young protesters, who use social media and messaging intuitively vs Thai officials and police who try and track those messages to keep up with the plans of the protest movement. Although Thai police have water cannons and brute force, the Thai youth at the core of the current protest movement also have a valuable weapon. And it's being used more than ever at the moment. But this increased traffic is not transforming into increased media spending from Thailand's main brands.
Social media analyts Wisesight say social media is being 'weaponised', not only to plan and communicate with fellow protesters, but also "spread the word" of the issues behind their campaign and share their stories with friends. Posts on social media have nearly doubled to 40 million messages a day over the past week. The daily average of posts in past months are around 20-22 million a day.
"Some 40 million messages were posted on social media in Thailand on Oct 15, mainly driven by political strife," according to Kla Tangsuwan, CEO of Wisesight.
But the increased traffic on social media hasn't meant that brands are increasing their spending to take advantage of the additional 'reach'.
In fact, Wisesight say brands are pausing digital media spending after the political conflict ramped up this week. Usually digital media spend spikes in Q4 with the approaching festive season, a peak buying time for consumers. Media were hoping that sentiment would rebound as the world "pandemic" started the settle in October, but fresh political protests, and a surge in new global Covid-19 cases, have caused brands to "pause or wait and see".
"Brands have begun to hold back on digital media spending in the fourth quarter as political messages flood online platforms, drawing attention away from commercial activity."
According to the business director of Media Intelligence, Pawat Ruangdejworachai, businesses are pausing their media spend.
"They lack confidence and are hard to gain attraction from audiences that have more interest in political movements."
The report also notes that Thailand's social media landscape, and broader media landscape generally, are entering a new paradigm where usage is driven mainly by Generations Y and Z who use their media intuitively and consume it in real time, the vast majority on their smartphones.
Gen Y. Gen Y, or Millennials, were born between 1980 and 1994. They are currently between 24-39 years old.
Gen Z. Gen Z is the newest generation to be named and were born between 1996 and 2015. They are currently between 5-24 years old.
According to Media Intelligence, media spending is expected to fall 20% in Thailand to 71.2 billion baht this year. Internet channels are forecast to be the only media which will see growth this year, up 0.5% to 19.7 billion baht.
SOURCE: wisesight.com
Keep in contact with The Thaiger by following our
Facebook page
.
Never miss out on future posts by
following The Thaiger
.