Finance: Stocks are hot, bonds are not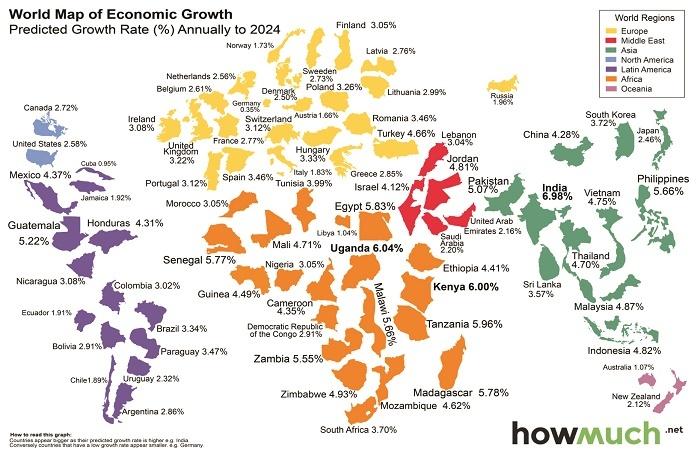 PHUKET: The post election weeks have seen many leadership stocks take off, with the overall breadth of the market uptrend being impressive.
The market is being led higher by both small and mid cap stocks, plus sectors like energy, materials, industrial, technology and the economically sensitive Dow Transports – all positive signs for even higher stock prices in the months ahead.
Many of these stocks and their sectors were already looking strong prior to the election, but the largely unexpected Trump win ignited a catalyst to start a strong uptrend.
I don't pay much attention to politics and also don't follow economists or political pundits, as their predictions concerning the stock market are useless. What I do follow is the price action of leadership stocks and major US and global indexes.
All four major US indexes made new highs after the election and this confirms the follow through price action after Brexit. The last time this happened was on December 31, 1999.
Unfortunately, that date has a negative connotation as it occurred near the end of an 18-year bull run. What many investors fail to realize is that the exact same index price action actually happened a total of 47 times during the 1990s, with the first instance being December 31, 1991 when the S&P 500 closed at 417.28.
In fact, the S&P eventually gained approximately 252 per cent from the first 1991 signal to that fateful signal in late 1999.
Growth stocks have generally struggled for the entire new millennium. First we had the Dot.com bubble burst around 2000, followed by the global financial crisis in 2008 and then a small cap bear market for two years. These events have led many investors to avoid risk by plowing their money into bonds, that are perceived as being safer than stocks.
My technical charts have kept my clients and myself out of bonds and now it looks like we could have a bond market top after 20+ years.
Today's bond holders have never experienced a sustained rising-rate environment and are largely unprepared for what happens to long term bonds should interest rates eventually go back up to the 3-5 per cent range.
Moreover, the high yield bonds that many investors have piled into have only been around since the 1980s and have never really experienced a sustained rising rate environment.
And while interest rates have historically risen in a slow but methodical matter, information flows much more quickly these days and there could always be surprises. Nearly every expert's prediction regarding interest rate movements over the past 5-10 years has been wrong – much like their predictions about the US elections and Brexit.
However, bonds are the wrong investment strategy right now, because growth stocks are just starting another bull market and investors should be focused on investing for growth, not safety.
Don Freeman, BSME is president of Freeman Capital Management, a Registered Investment Advisor with the US Securities Exchange Commission (SEC), based in Phuket. He has over 15 years experience working with expatriates, specializing in portfolio management, US tax preparation, financial planning and UK pension transfers. Don can be reached at 089-970 5795 or email: freeman capital@gmail.com.
— Don Freeman
Keep in contact with The Thaiger by following our
Facebook page
.
Never miss out on future posts by
following The Thaiger
.
Thailand's first cancer medicine factory expected to cut drug costs in half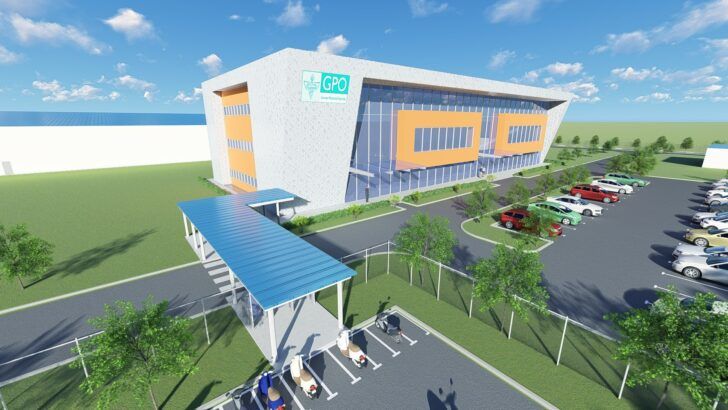 The government just sealed the deal to build Thailand's first factory to produce cancer-treating medicine and chemicals, a move that is expected to cut treatment drug costs in half. Buying imported cancer-treating drugs is expensive. Thailand spends about 21 billion baht per year on imported cancer medicine, according to Deputy PM and Public Health Minister Anutin Charnvirakul.
The local factory is intended to give Thais more affordable and also more accessible medicines for treating cancer. Cancer is the leading cause of death in Thailand, Anutin says, adding that each year, 80,000 people in Thailand die from cancer.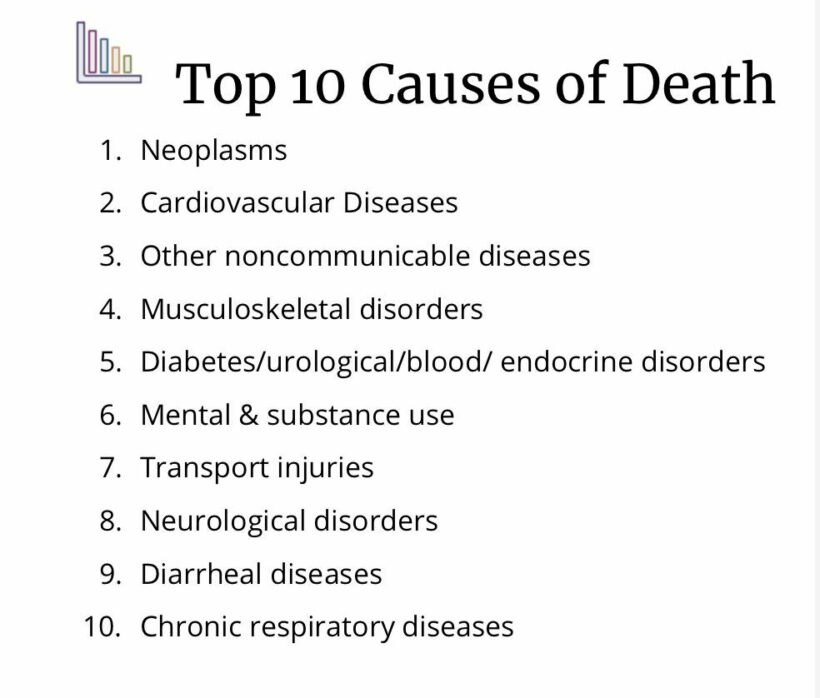 SOURCE: CDC Thailand
The Government Pharmaceutical Organisation signed a contract with PTT to build the plant. Construction will be begin in 2022 and they would start producing commercially until 2027. The factory will produce variety of drugs for many different types of cancer, including drugs for chemotherapy, according to the organisation's managing director.
"This factory will have the capacity to produce 30 million units of chemotherapy drugs and 31 million units of biological drugs per year, with a focus on patents that will expire first. Once there is enough for domestic use, we can boost our production capacity for export. This will make cancer drugs cheaper in the country and will also help push for them to be included in the national list of most-needed medications."
The factory is planned to be in Rayong's Ban Chang district at the PTT Wanarom Eco Zone Industries estate. The feasibility study is expected to take 14 months.
SOURCES: Bangkok Post | Nation Thailand
Catch up with the latest daily "Thailand News Today" here on The Thaiger.
Keep in contact with The Thaiger by following our
Facebook page
.
Never miss out on future posts by
following The Thaiger
.
Singapore's population contracts along with its GDP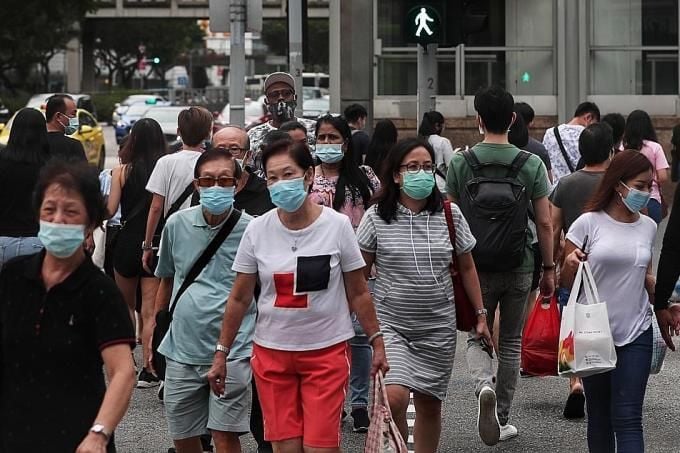 The little south east Asian island nation of Singapore, which has always punched way above its weight, with the fourth largest economy, but the biggest GDP per capita in the region, is getting smaller. Both its economy and population. The population of the Republic of Singapore is shrinking for the first time since 2003. Border closures and, mostly, job losses, are forcing 10s of 1000s of foreign workers back to their home countries.
Singapore's overall population dropped by nearly 20,000 people, or 0.3% of the population at the endow 2019, to 5.69 million people.
There's been a sharp drop in expats, down 2% to 1.64 million, and a smaller drop in permanent residents. At the same time, the Covid-19 pandemic has caused a number of citizens to return from overseas, swelling the numbers of locals slightly.
The annual report of Singapore's demographics notes that the transitions are nearly entirely due to the coronavirus outbreak. The report also says that there has already been an economic decline officially estimated between 5%-7% for 2020.
"These trends were largely due to Covid-19 related challenges, brought about by weak demand and travel restrictions. The government has been raising barriers for foreign hiring to preserve jobs for locals."
Singapore's non-resident population has surged 200% over the last 2 decades, fuelling mega population growth in the city-state with one of the world's lowest birth rates. If not for the influx of foreigners, Singapore would have been recording a net drop in population.
The rise of Singapore's middle class, and the 'trend' to hire domestic help, has caused an influx of low-paid migrants to act as nannies, maids, cleaners, drivers and construction workers. Many of these have either voluntarily headed back to their countries, mostly the Philippines, or been sacked.
National University of Singapore sociologist Tan Ern Ser notes that the decline in non-resident population is mostly due to the departure of work permit holders, who take up jobs which Singaporeans avoid in the first place. He says the trend probably signals some sectors of the economy are not doing well.
"The issue of foreigners in our midst cannot be addressed simply by cutting down their numbers, without negative consequences for our economy."
Meanwhile, Japan says it has made an agreement with SE Nations Singapore and Brunei to reopen their borders for newly arriving expats from next Wednesday and and other long-term residents from October 8.
Those eligible to travel will be allowed in on condition they self-quarantine for 14 days after arrival as a preventative measure against the spread of Covid-19.
Brunei and Singapore join 7 other ASEAN countries, including Vietnam and Thailand, with the new travel bubble with Japan. Japan still has a ban in place for the entry of travellers from 159 countries and regions. Japan's foreign minister Toshimitsu Motegi says the government is seriously considering how to restart travel back to Japan, both for business and tourism.
"We see the resumption of new entries (of foreigners) to Japan as an extremely important issue."
Japan already allows short-term business travellers from Singapore to enter the country without doing quarantine, on condition they take a test before they travel to Japan, then another when they arrive, can provide an itinerary of their stay and take preventative steps to actively socially distance during their visit.
SOURCE: trip.sg
Keep in contact with The Thaiger by following our
Facebook page
.
Never miss out on future posts by
following The Thaiger
.
Air Asia seeks to mitigate economic losses with launch of "super app"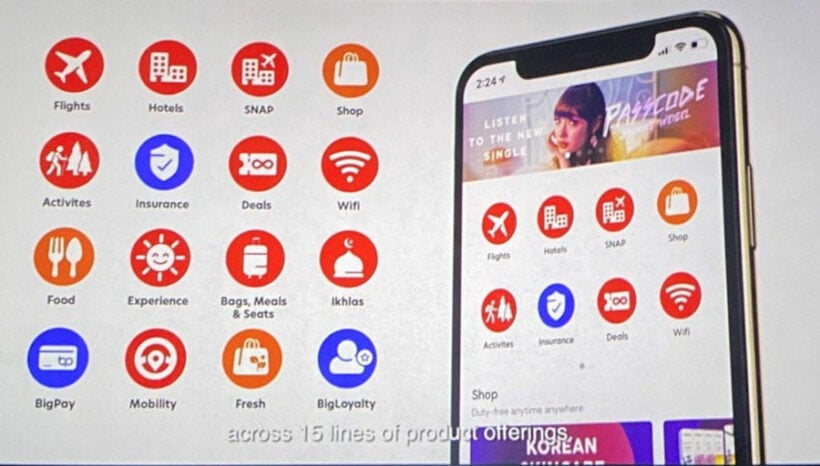 Air Asia is introducing a super app, in an attempt to off-set – at least partially – the significant financial losses brought about by the Covid-19 pandemic. The mobile application shuffles Air Asia's model as a flight and accommodation provider, to a broader platform of complimentary services. The app will offer users a variety of options, including digital payment services, delivery services, and an e-commerce platform. Air Asia Chief Executive and founder, Tony Fernandes, says the idea for the app was floated prior to the pandemic, but Covid-19 hastened its development.
Air Asia's Thai subsidiary, the majority Thai-owned Thai Air Asia, has been back flying domestic routes around Thailand since the Civil Aviation Authority of Thailand lifted restrictions in June.
"This journey didn't start during the pandemic, this journey started 2 years ago, but it was accelerated because of the outbreak. This is not a Plan B, this was always our Plan A, but we still think aviation will definitely come back."
Air Asia was hit with losses of US$238 million in the second quarter of 2020 and says it desperately needs to seek new sources of revenue while the economic effects of Covid-19 continue to be felt around the globe. The Bangkok Post reports that from October 8, users in Thailand and the wider ASEAN region can access the new app through the company's website or through its existing mobile app.
Fernandes says payment and logistics services will be provided by the airline's subsidiary operation, Air Asia Digital. Users will be able to book flights (including those of other airlines) and hotels, as well as enroling in a rewards programme.
"Air Asia's roots are from moving people from A to B and moving cargo from A to B, and that is the basis of Air Asia Digital and the basis for our platform AirAsia.com."
The app is expected to face tough competition from super apps Grab and Gojek, currently understood to be in merger talks. Should a merger go ahead, the combined operation would create a monopoly on food delivery and car-hailing services in the ASEAN region. However, Fernandes remains optimistic, with the airline hoping to complement existing services.
"I don't believe we are here to compete, but here to complement. Airlines always see us as competitors, but we complemented the full service and created a new market that was not there. Before, only a few people could fly, now everyone can fly, and in the same way we will complement the market."
SOURCE: Bangkok Post
Catch up with the latest daily "Thailand News Today" here on The Thaiger.
Keep in contact with The Thaiger by following our
Facebook page
.
Never miss out on future posts by
following The Thaiger
.