10 proven tips to sell your property quickly in Thailand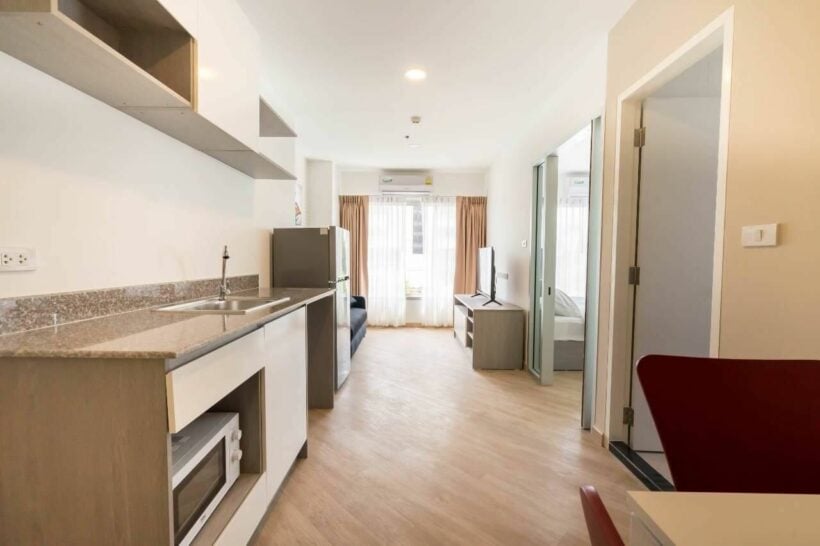 Selling property can be a headache, especially when you sell in an unfamiliar market like Thailand. However, it doesn't have to be like that. There are several fool-proof ways we have gathered from experienced agents at Fazwaz Property Group in Thailand to help you increase your viewings and sell your property faster.
1. Have the right attitude
Thailand is a buyer's market, not a seller's market. There's more supply than demand and buyers have plenty of choices when it comes to buying property. Consequently, properties that are overpriced are very hard to sell, said Bangkok-based property consultant Praveen PalSingh.
2. Be a detective and offer the right price
This is the most important point. Search around the property and see what prices per square meter other villas or condos in the building, or in that area, are selling for, said Bangkok property consultant, Anjana Arora.
You can look at online listings or use tools like interactive maps featured at Fazwaz.com to find the average price per sq m in your building or in your area.
"Make a property comparison on Fazwaz by circling other properties in the area to see what they are priced for and if your property is priced according to the market and location," added Hua Hin sales director Stephen Van der Merwe. For example, this is an interactive map showing condominiums in Asoke area, Bangkok where Fazwaz's head office is located.
3. List your property online
Sakunee Meethong from Hua Hin said it is a good idea to list your property on online property websites. These websites have a wider reach and provide more exposure than hanging a 'For Sale' sign in front of your house.
4. Use high-quality photos
Attractive photos attract clients. Ask yourself if you have updated and high-quality photos for your property, said Hua Hin sales director Stephen Van der Merwe. "If the property looks good online, it will attract more attention."
5. Make your offer stand out
The best way to sell a property fast is to set the price below the market price or "make the unit stand out from other similar units for sale," said Praveen PalSingh. This includes nicer views and better furniture and appliances, he said.
6. Highlight location
Don't forget to highlight the location and nearby amenities, advised Chayanin Chumphukham, who specializes in the Chiang Mai market. Nearby schools, universities, parks, restaurants, hospitals, shopping malls, 7-elevens, highways, as well as famous attractions are something you should add to the description.
7. Be flexible with viewing hours
Chayanin recommends sellers to offer flexible viewing hours, which can increase viewings and the chance of selling your property. It's a good idea to say yes to every showing request.
8. Work with experienced agents
You can sell your house faster if you work with more experienced agents. Luke Murray, a property consultant, encourages sellers to work with a real estate agent or company that knows how to market and target the right buyers. "Advice for homeowners would be to find an active agent that you trust and can work closely with. Choosing agents that work with larger companies often gives the unit more exposure," he added.
"Speak to your Fazwaz agent about exclusive listings – we offer excellent exposure to all of our exclusive listings. This strategy has proven to be effective at increasing viewings," added Hua Hin sales director Stephen Van der Merwe.
9. Reduce the price
Ultimately, the key factor to selling fast is the price. In markets that are very price sensitive, only projects that are popular and are in good locations still hold their prices. The rest needs to be competitively priced, said Pattaya Sales Director John Lees-Whitehead.
"We recommend that the owner reduces the asking price, this will automatically rank higher on our website and all of our marketing channels."
10. Be patient and honest
The Thai property market can be different from the market in your country and there is no magic trick, said Bangkok-based consultant Maxime Lienard. It is not unusual for property in Thailand to remain unsold for a year, depending on the market conditions. We don't have any control over the market, but you can control your property; he recommended sellers to be honest with their information, post flattering photos, fix any issues before potential clients point them out, and make the property ready to buy as soon as possible.
These are 10 tips real estate experts around Thailand want to tell you, so you can attract more potential buyers and sell your property in a short space of time when you list your property for sale.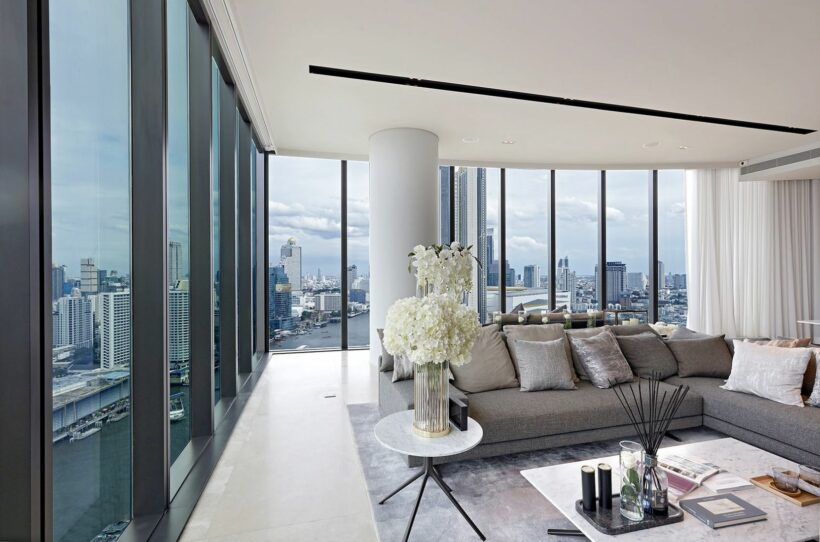 Keep in contact with The Thaiger by following our
Facebook page
.


Find more property for sale and rent across Thailand at Thaiger Property, powered by FazWaz. You can even list your property for free.

Do you need help with your business? Are you searching for a new job? Or an employer looking to hire? Try JobCute today.

Find more Thailand top 10s on The Thaiger.

Consumer groups warn of risks in buying a new Chevrolet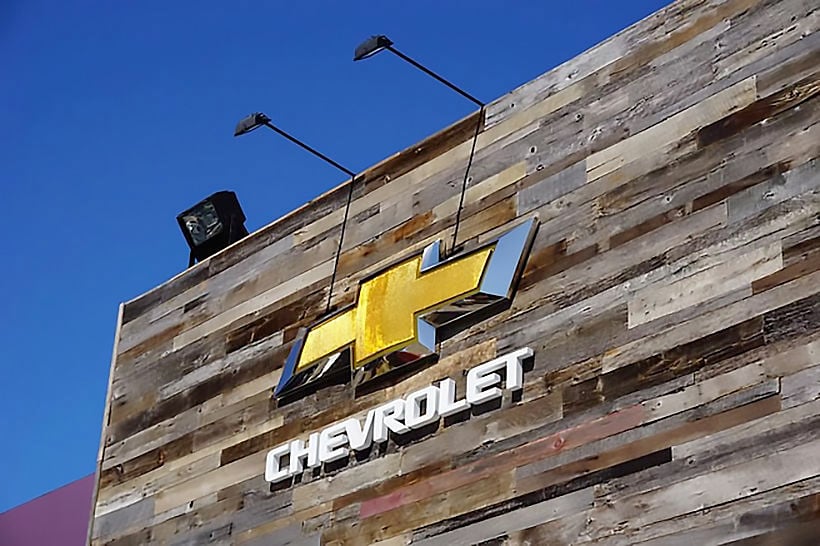 General Motors' decision to pull production of its Chevrolet line out of Thailand has prompted consumer advocacy groups to remind prospective buyers of risks. The Foundation for Consumers and the Office of the Independent Committee for Consumer Protection said yesterday that buyers "should be wary of uncertainty as General Motors will pull its operation out of the country" by the end of this year.
"Consumers risk being stranded with no after-sales services such as maintenance, spare parts supply and the quality guarantee of the product. They could face problems since the operator has announced the decision to end the production, distribution and all businesses in the country."
The warning followed GM Thailand's campaign that gives discounts of nearly 50% as the carmaker tries to clear 5,000 vehicles in its stock before the closure.
The two consumer groups called on GM Thailand to continue after-sales service for at least four years to show its responsibility for the products sold to consumers. GM has said the three year or 100,000-kilometre warranty will still apply on all models. GM Thailand posted a message on Facebook indicating its service centres will continue operating, but did not specify which dealers will continue offering service.
In addition to consumers, owners and used-car dealers who have the brand in stock are worried about their future. One Chevrolet pickup truck owner said he's begun worrying about the availability of spare parts and maintenance. "I think I will have to pay more for them," he said, though he added he would not sell his vehicle due to its quality.
A mechanic in the central Chai Nat province says Chevy owners should not overreact, as independent factories will produce spare partsafter GM's departure.
"It's the nature of the spare parts industry. Where there's demand, factories will produce parts to supply the market."
Used-car dealers are also fretting about their stock, fearing banks will unlikely lend to buyers when the manufacturer ceases operations.
Boonthanom Phisoot, the president of the used-car dealers' association in Chiang Mai, urged the government to help Chevrolet owners to boost confidence for buyers, saying secondhand car dealers could fall into debt if they have stocked Chevrolets. One dealer said he planned to sell Chevrolets at cost or offer credit to buyers.
SOURCE: Bangok Post
Keep in contact with The Thaiger by following our
Facebook page
.
Chevy's having a "garage sale" and prices are halved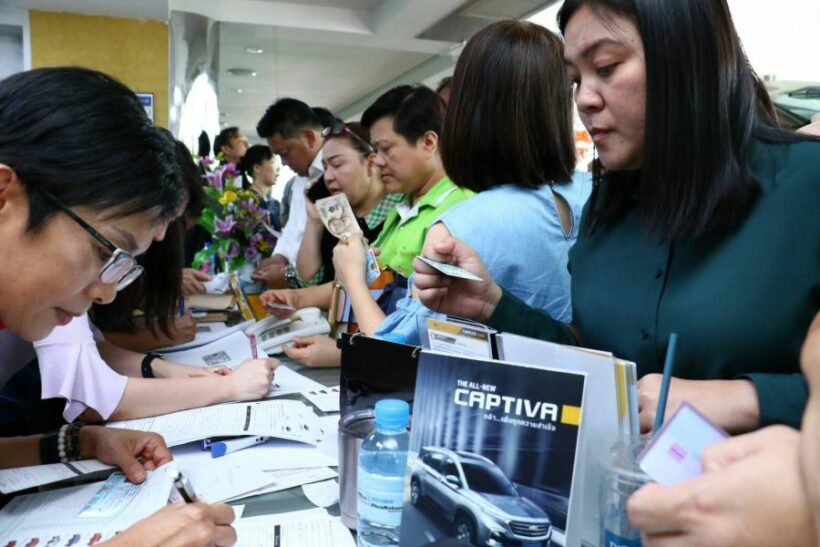 General Motors' recent announcement that it's ending production and sales of Chevrolets in Thailand means prices for new Chevrolets have been cut by half. The starting price for the latest SUV, the Captiva, is now just under half a million baht. General Motors announced Sunday that it's pulling out of "markets that don't produce adequate returns on investments," namely Thailand, New Zealand and Australia. It also plans to sell its factory in Rayong province, east of Bangkok, to China's Great Wall Motors and withdraw the Chevrolet brand from Thailand by the end of 2020.
The move will see 1,500 people lose their jobs at two factories in the East, but it also means more than 4,000 Chevrolets will be on sale for somewhere between 200,000 and 500,000 less before. And while there's been no official announcement, all Chevrolet dealerships have posted calculated prices after the discount.
The cost of a Captiva LS will fall from 999,000 baht to 499,000, and LT models tumble from1.099 million to 599,000 baht. The premier model is 699,000 baht, down from 1.199 million.
Smaller discounts will apply to Colorado models and Trailblazers. The Colorado Trailboss manual transmission version will sell for at 775,000 baht, down from 859,000. The Colorado High Country 2WD model is down to 775,000 baht from 998,000, and the Trailblazer 2.5 LT will start at 895,000 baht, down from 1.144 million.
The three year or 100,000-kilometre warranty will still apply on all models. Chevrolet says its service centres will continue operating, but has not specified which dealers will continue offering service.
SOURCE: The Nation
Keep in contact with The Thaiger by following our
Facebook page
.
Thailand's General Motors plant sold to China's Great Wall Motors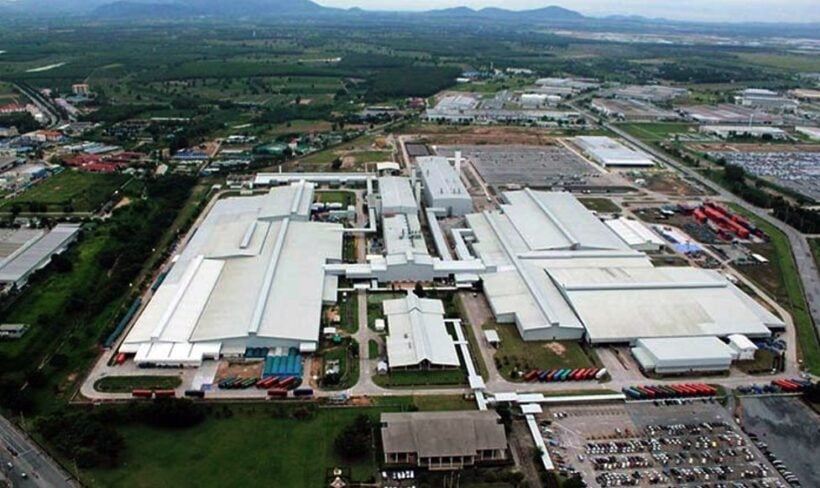 China's Great Wall Motors has agreed to buy the General Motors' Thailand manufacturing plant in Rayong. It's expected than the transaction will be completed by the end of this year. GM announced this week that it is accelerating a retreat from "unprofitable markets", becoming more dependent on the US, China, Latin America and South Korea for its manufacturing. Read more about the pull-out HERE.
"GM is focusing on markets where we have the right strategies to drive robust returns, and prioritising global investments that will drive growth in the future of mobility, especially in electric and autonomous vehicles."
GM said it will also pull the Chevrolet brand from Thailand, a major pickup and SUV market. With the proposed sale of the Thailand plant to Great Wall, GM passes up opportunities to expand operations in Southeast Asia.
Great Wall, one of China's biggest SUV makers, says it will sell vehicles from the Thai manufacturing plant in Thailand, other ASEAN countries and Australia as the automaker seeks to expand globally amid a slowing domestic market. Earlier this year, it signed an agreement to buy a GM plant in India. The companies said they expected the transaction would be completed by the second half of this year.
Shi Ji, analyst at Haitong Internation, told Reuters that these two plant acquisitions will certainly accelerate the opening up of the auto market into parts of SE Asia.
"Such an acquisition could give Great Wall quick access to the ASEAN market, and Thailand is a good choice for its production base amid the country's established supply chain in the automotive industry."
Thailand produces around 2 million light vehicles each year, with just over half exported, most of them Japanese-based brands like Toyota, Honda and Suzuki. Great Wall may consider also building pickup trucks and SUVs in Thailand.
The automaker, which is building a car plant in China with BMW Group, sold 1.06 million light vehicles last year, including 65,175 units for export.
"There is no choice, if we don't go global, we will not survive," Wei Jianjun, chairman of Great Wall Motors said last year when they opened their first full assembly plant in Russia. Great Wall rival Geely is also looking to expand light-vehicle sales across the ASEAN region with Malaysia-based brand Proton.
SOURCE: Auto News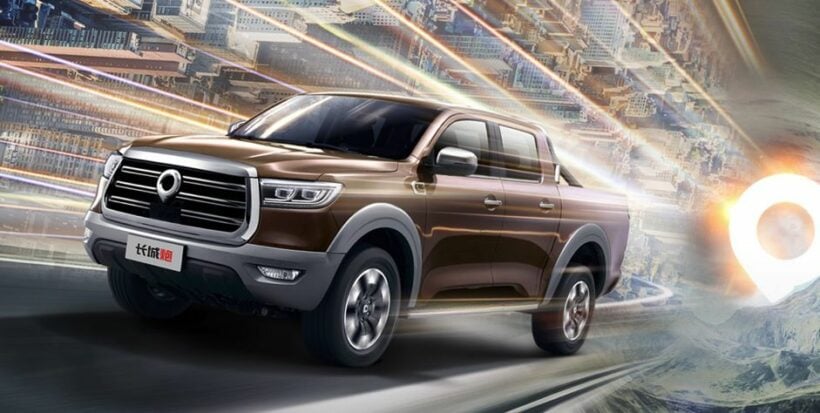 A few of the Great Wall SUVs and pickups currently made in China – Great Wall website
Keep in contact with The Thaiger by following our
Facebook page
.