UPDATE: Father and brother traveling to Thailand to speak to Saudi 18 year old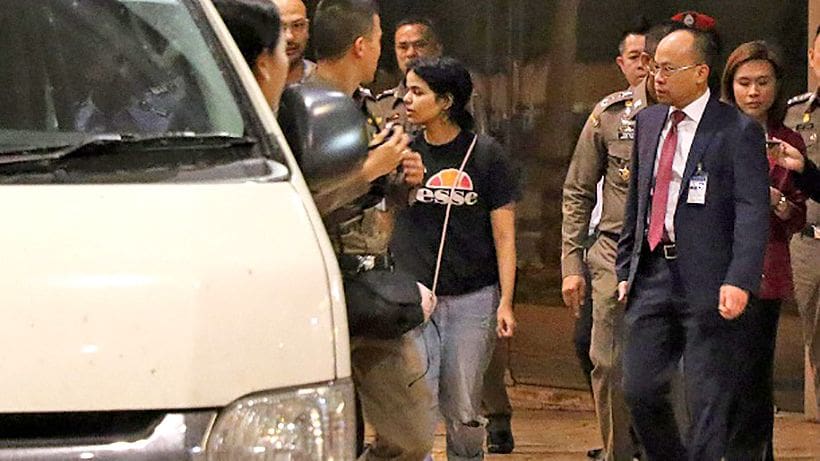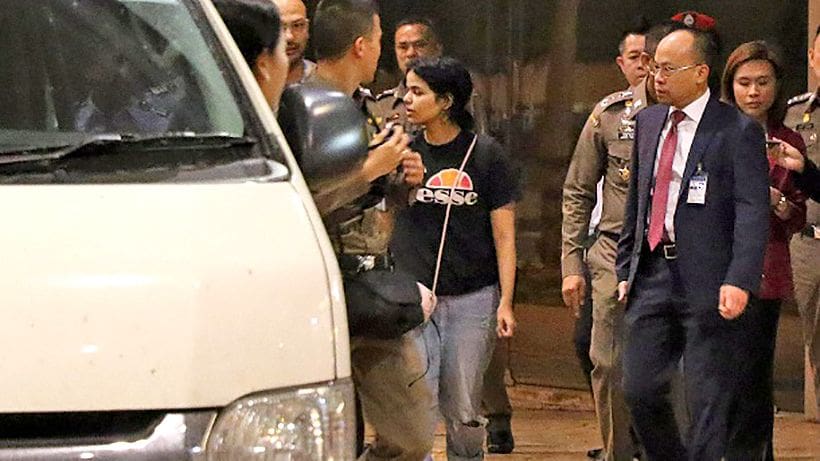 The father and brother of a the Saudi 18 year old, whose plea for asylum is making international headlines, are travelling to Thailand later today to give their accounts to the UN refugee agency, the Thai Immigration police chief said on Tuesday.
But Immigration Chief, Surachet Hakparn says, if they wished to speak to Rahaf Mohammed al-Qunun, who ran away from her family during their trip to Kuwait, it would be up to the girl.
Surachet will act as a mediator in their talks with the UN High Commission for Refugees representatives, if the meeting goes ahead.
"I believe the father and brother of al-Qunun want to give information to the UNHCR for it to have both sides of the story. I think this will be fair to both sides."
He was speaking after meeting Abdalelah Mohammed Alsheaiby, the charge d'affaires at the Saudi Arabia's embassy in Bangkok, while discussing Thailand's stance on al-Qunun's high profile case.
Al-Qunun was detained on arrival at Suvarnabhumi Airport during transit while en route to Australia. She alleged that she was being subjected to physical and psychological abuse by her family.
She planned to seek asylum in Australia and expressed fears that she would be killed if she were sent back to Saudi Arabia by Thai Immigration officials who had detained her at the airport.
Surachet claims that she was stopped at the request of her family who alerted the Saudi Embassy in Bangkok.
Meanwhile, the UN refugee agency says that it has taken into its care the Saudi woman who made the desperate plea for asylum after being apprehended at Suvarnabhumi Airport.
The agency says in a statement that it will take "several days" to assess her claims before taking further steps. The refugee agency also applauded Thailand for its decision to halt their deportation of Al-qunun and allow UNHCR staff to talk to her and assess her status.
"We are very grateful that the Thai authorities did not send back Al-qunun against her will and are extending protection for her," said UNHCR's representative in Thailand, Giuseppe de Vicentiis, in the statement.
SOURCES: The Nation


Read more headlines, reports & breaking news in Bangkok. Or catch up on your Thailand news.
Chinese 'red notice' fugitive arrested at Suvarnabhumi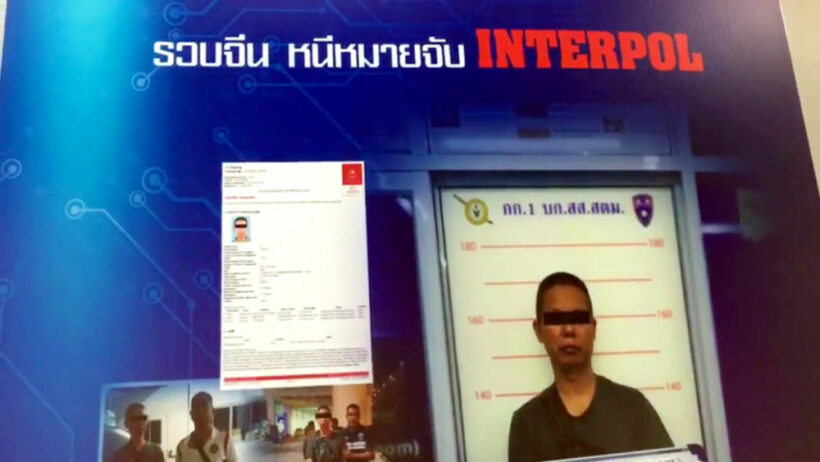 A Chinese fugitive wanted on an Interpol red notice has been arrested at Suvarnabhumi Airport, acting Immigration Police chief Lt Gen Sompong Chingduang said.
48 year old Lu Dayang was arrested on Sunday while trying to fly to Macao. Sompong said the Chinese Embassy informed his staff that Lu was wanted for allegedly smuggling illegal goods into China.
He said Lu entered Thailand back on May 8 on a 15 day tourist visa. The bureau revoked his visa on May 17 and identified his return flight.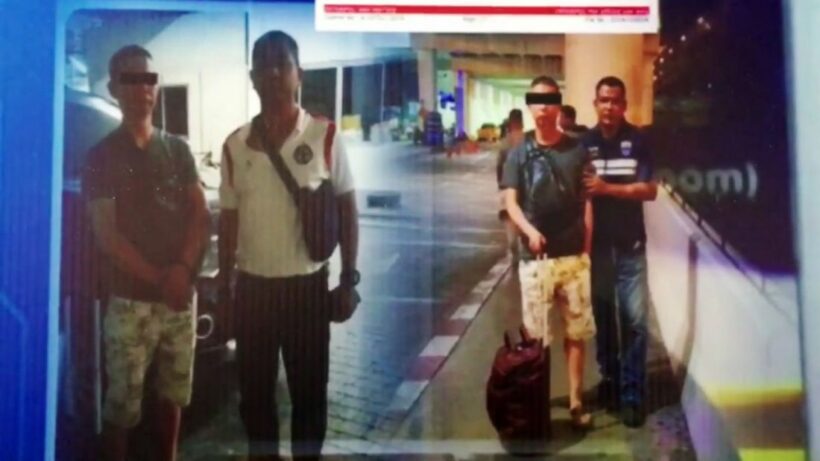 SOURCE: The Nation
30,000 baht bill for diarrhoea treatment at private hospital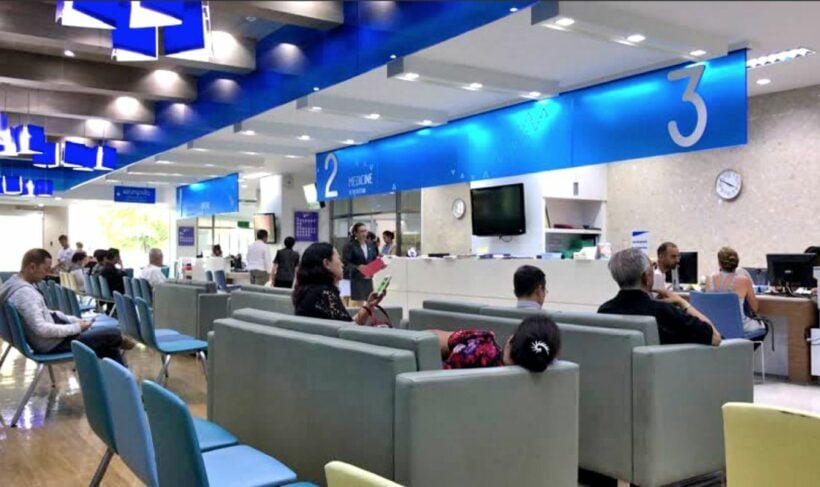 FILE PHOTO
It's enough to give you the s**ts!
An unnamed private hospital is being asked to explain how it charged a patient 30,000 baht for the treatment of a simple stomach infection.
A source at the Internal Trade Department says that a review of the medical bill indicates the hospital bill was "unreasonable".
"The hospital will be asked to explain."
The complaint filed via the Internal Trade Department's 1569 hotline. Earlier this year, the Cabinet approved a resolution to control the prices of medical supplies and services amid screams of opposition from indignant private hospitals.
The source of the story says that the private hospital in question would face legal punishment if it is unable to provide a reasonable explanation for the unreasonably high bill.
"From our examination of the bill, it is clear that the hospital has subjected the patient to over-treatment with many items that in fact might not have been necessary," the source said.
If found guilty of over-charging, the hospital executives could face up to seven years in jail and/or a fine of 140,000 baht.
In January the Internal Trade Department has summoned the management of 70 out of 353 private hospitals for a discussion on why the price of medicines they sell are three to nine times higher than market prices.
New rules are now being drafted requiring private hospitals and medicine providers to declare their selling prices on the Internal Trade Department's website. The rules are an attempt to reign in the voting of medicine prices where some private hospitals have been accused of charging up to 900% of the actual retail cost for prescriptions.
SOURCE: The Nation
Police searching for building owner after two die in Bangkok shophouse fire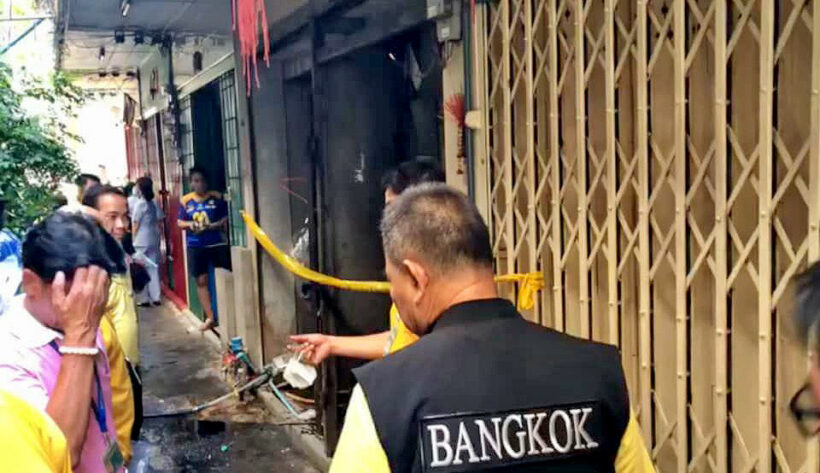 PHOTO: The Nation
A 67 year old woman and a 60 year old man have been killed after a fire engulfed a five-storey shophouse modified to provide rented rooms in Bangkok's Phra Nakhon district early today.
The Samrarnraj police station was alerted at 1.15am of the fire at the shophouse near Chao Phor Sua shrine on Boon Siri road. Five fire engines were dispatched to the scene.
Fire fighters took about 40 minutes to put out the blaze, which started in a second-floor room and spread to the fourth floor. People living in other rooms fled outside with everything they could grab as fire fighters fought the blaze.
After the fire was put out, they found the charred body of 67 year old Rat Noonsup on her bed on the fourth floor. She had been confined to her bed with chronic illnesses. Her nephew, Suksan Seangchan, told police he was sitting and talking to friends on the ground floor outside the building when he heard an explosion. He said he looked up to see fire had broken out and then tried to put it out with neighbours.
He said he then remembered his aunt was in the building so he tried to run up the stairs, but an iron beam fell on him and a fire fighter dragged him out.
Police will investigate the cause of the fire and will summon the 64 year old owner of the modified building for questioning.
At 9am, fire fighters and police checked the scene again and discovered another body, identified as that of a carpenter known only as Tum, who was about 60 years old.
Police say the shophouse was modified to provide 10 rented rooms at a rate of 100 baht a day for vendors in the area. Police are looking for a man, identified as Tong, who was seen drunk and shouting threats that he would set fire to the building.
SOURCE: The Nation