Bangkok
New Central outlet by Suvarnabhumi poses no danger, say aviation experts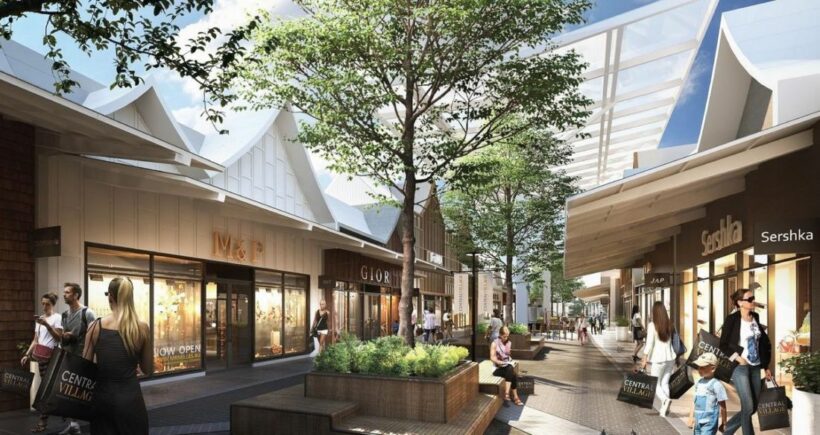 PHOTO: Skyscrapercity.com
The Civil Aviation Authority of Thailand (CAAT) says the recently opened Central Village mall near Suvarnabhumi airport is safe and does not pose a threat to aviation safety.
CAAT hopes to alleviate the concerns expressed by Airports of Thailand (AOT) who tried unsuccessfully to block the opening of the luxury outlet, citing safety and security concerns.
CAAT director Chula Sukmanop says an inspection report was submitted to AOT as requested, declaring the shopping outlet safe.
A copy of the report was also sent to Central Pattana Plc, operator of the Central Village outlet but Chula confirms the developer is still being asked to draw up a risk management plan.
"After an inspection according to aviation safety standard, CAAT came to a conclusion that Central Village poses no risk or impact to aviation safety. We have notified them to submit a report on Central Village's safety measures on aviation traffic, along with risk assessment and management plans within 60 days after receiving the report."
Some of AOT's concerns included possible interference in electronic signals caused by the outlet's location, and activities that might create smoke, thereby affecting the visibility of pilots landing at Suvarnabhumi.
They also expressed concern that the mall might attract more birds, increasing the threat to aircraft of bird-strike.
Chula confirms that there are currently no CAAT regulations in place that cover this issue but acknowledges it should be addressed.
"However, we may pass a law requiring airports to come up with a management plan on animal-related hazards. "
AOT's president Nitinai Sirismatthakarn confirms that AOT and Suvarnabhumi Airport will prepare the safety measures suggested by the CAAT.
SOURCE: The Nation