Asian families travel twice as much as Western families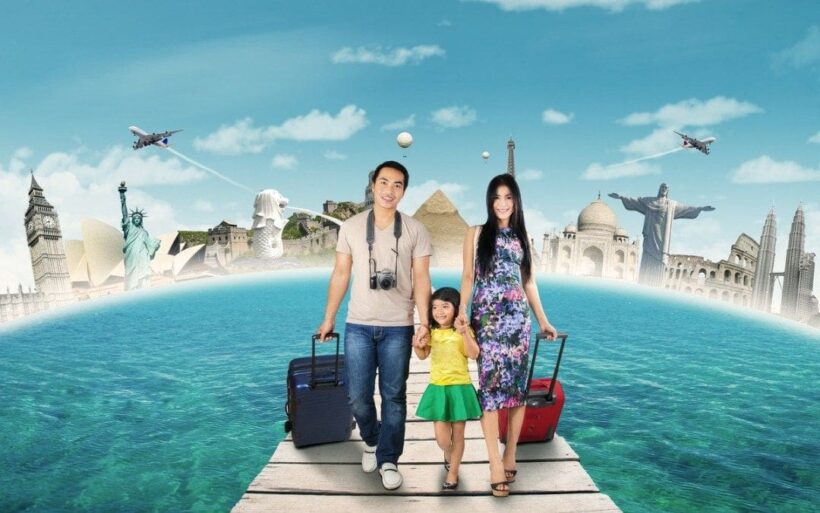 by  The Star – Asia News Network, KL
When it comes to vacations, Asian travellers take twice as many family trips as their Western peers.
The Agoda Family Travel Trends 2018 survey found that over 34% travellers took more than five family trips in the past year. Asia dominates this multi-holiday trend with a remarkable 77% of travellers from Thailand and 62% from the Philippines, claiming to have taken five or more family breaks in the past year.
At the same time, only 7% of British travellers took more than five family trips. Malaysians on average went on four family trips in the last year. The results show that 74% of Malaysian travellers have travelled with their core family in the past year.
A four to seven-night stay is the most popular duration for family holidays globally but there are large variances across markets. In Britain, a four to seven-night stay made up 41% of family travel in the past year, compared to only 20% of family travel for Thais.
Instead, family vacations of more than two weeks are taken by almost a third of Thais but only 11% of Malaysians. Also, Vietnamese, Malaysian and Chinese families prefer shorter three-day vacations.
The survey also looked into who was included in family vacations and found that 35% of global travellers have taken a holiday with grandparents.
Thais (66%) and Indonesians (54%) were most likely to include grandparents in their holiday plans, while travellers from Britain (13%) and Australia (20%) were the least likely to do so. When examining anxieties relating to family travel, concerns about falling sick (36%), the standard of accommodation (21%) and family disagreements (16%) ranked highest for family travellers globally.
The study, conducted by YouGov, polled over 10,000 respondents who have travelled at least once in the past year.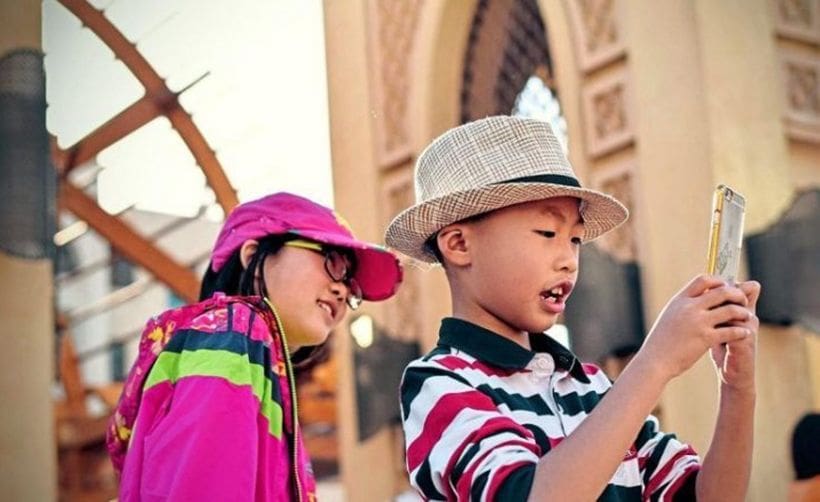 SOURCES: The Star, Agoda
HEADLINE PHOTO: Paul Rutter Speaks

Looking to jettison some items before jetsetting away or chartering a yacht? Look no further than Thaiger Classifieds where you can find and post items, work, property and more for free.

Kitten rescued from wall space after being stuck for three days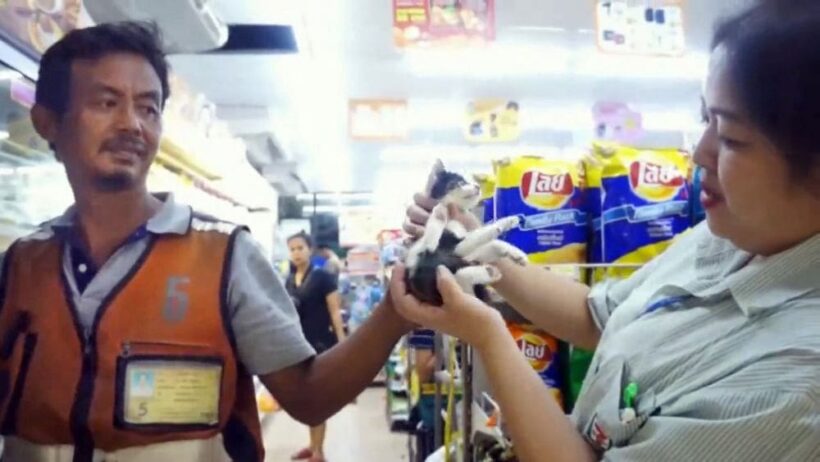 A kitten was rescued last night after it got stuck in a narrow five-inch wall space behind a 7-11 convenience store in Samut Prakan's city district.
Staff of a 7-Eleven shop in Bang Pu Industrial Estate called the Bang Pu 811 Rescue Unit for help.
The staff say they had heard a kitten's faint meows behind the wall for three days. A rescuer climbed up on top of the wall and lowered a rope with a noose to carefully pull up the kitten.
The space between walls was only five-inch wide and about three metres high.
So, that's eight live left.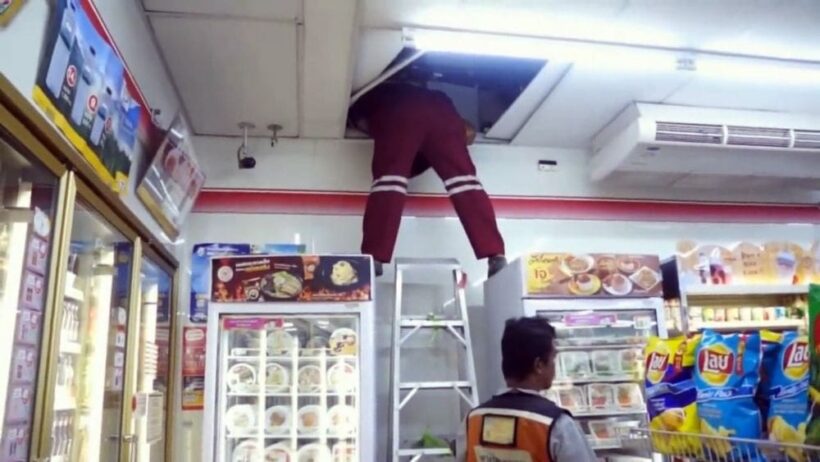 Tourist Police service centres being set up on Phuket beaches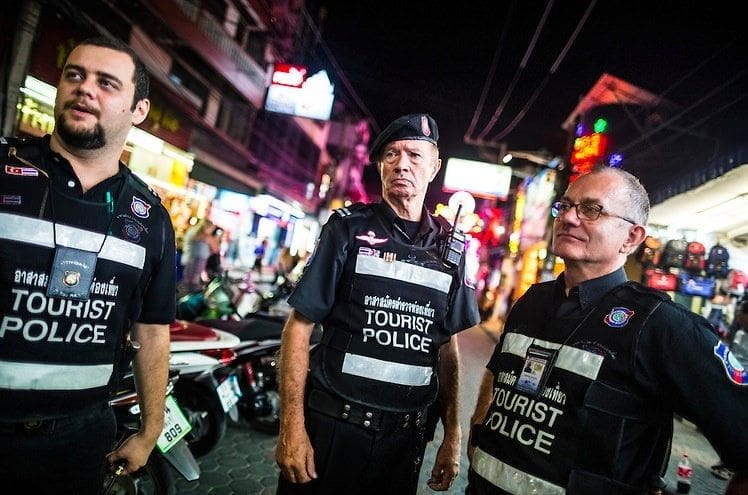 PHOTO: TravelScams.org
The Phuket Tourist Police are poised to improve marine and coastal safety by setting up service centres on Phuket beaches, starting initially with Kamala and Karon Beach.
The Tourist Police Division 3 Chief Major General Unggoon Klaiklueang says, "We have been planning on the project to set up the tourist service centres at Phuket's busiest beaches."
"The centres will be based in mobile modified shipping containers. Each centre will has two tourist police with an ATV vehicle (All-Terrain Vehicle)"
"We are planning to set up these centres on 12 Phuket beaches. We will start with Kamala and Karon Beach first. It is expected to be done before New Year as there will be a lot of tourists during that time, especially those locations."
"By providing tourist police on beaches we be able to improve beach safety, for example if swimmers don't listen to the warnings from lifeguards."
Phuket Police officer transferred after gambling den raid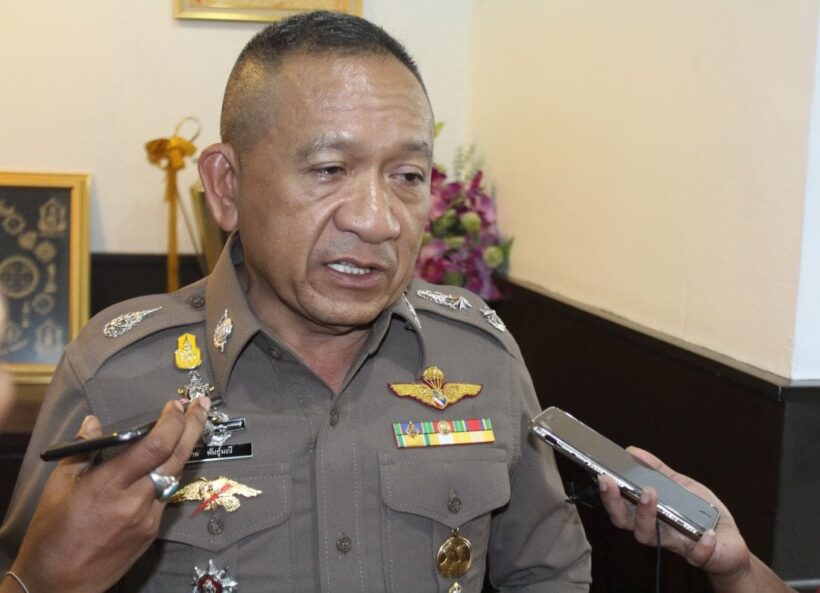 Five Kathu Police have been transferred to the Phuket Provincial Police Station after a gambling den raid. Soldiers raided a gambling den in Kathu on Tuesday night. More than 56 gamblers were arrested.
Read more about the raid HERE.
The order issued yesterday was signed by the Phuket Provincial Police commander Maj Gen Wisan Panmunee stating that five Kathu Police have been moved to the Phuket Provincial Police Station.
The five Kathu Police have been named…  Kathu Police Chief Col Jakkrawat Boontaveekunsawat, Kathu Police Deputy Chief Lt Col Chalermchai Hernsawat, Lt Col Chao Pomna and Maj Nopparut  Sukkree, and Inspector of investigation Police Maj Jaronthorn Donnayanrit.
Maj Gen Wisan says, "All five police are now working at the Phuket Provincial Police Station while an investigation is being undertaken on allowing gambling den in the area. We have been strictly enforced on preventing any gambling den in Phuket."