41 more sterilised monkeys released back on Koh Sirey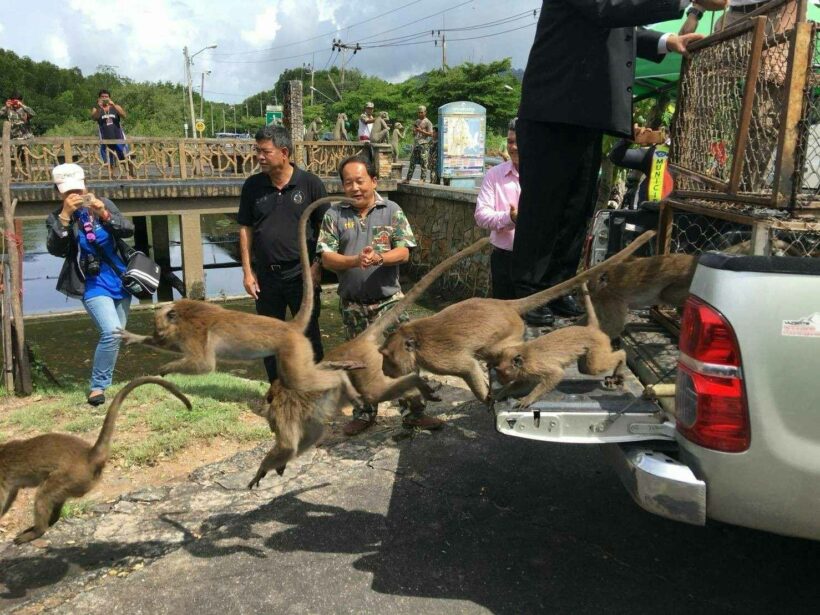 41 sterilised monkeys have been released back to Koh Sirey yesterday (June 20).
Another 52 monkeys were captured at Koh Sirey for sterilisation while 42 sterilised monkeys were released back to Soi King Kaew in Rassada on Monday (June 18).
Read more HERE.
Pongchart Chouehorm, the Director of the Natural and Wildlife Education Centre at Khao Phra Thaew Non-Hunting Area in Thalang says, "41 sterilised monkeys (36 are male) have already been released back to their old home while 11 female monkeys that have already been sterilised will be released soon after they recover from their surgery."
"This is part of the agreement made at the public hearings on May 24 for monkey birth control where some of the monkeys, once sterilised, would be released back to their habitat where they have been popular tourist attractions in the past before the populations got out of control."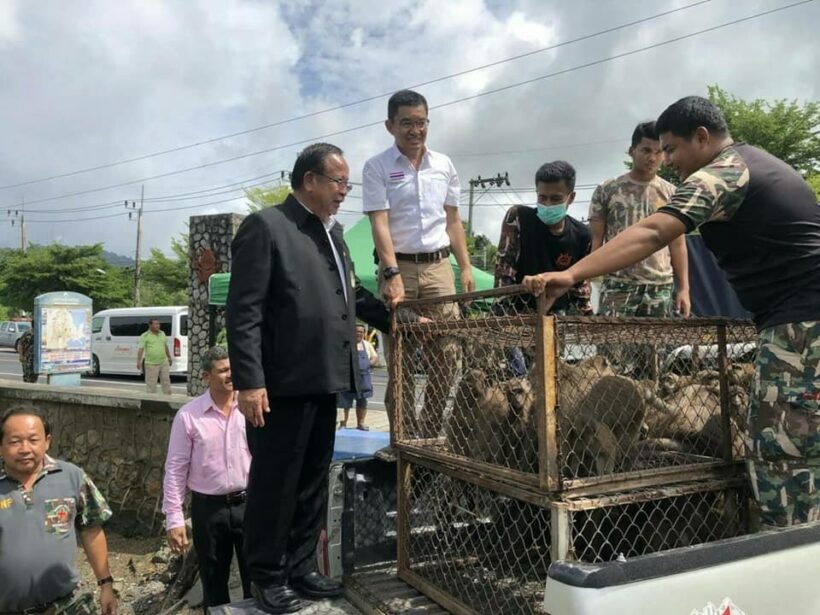 PHOTOS AND VIDEOS: The Phuket PR Office
Keep in contact with The Thaiger by following our
Facebook page
.
Songkhla soi dogs heading to the US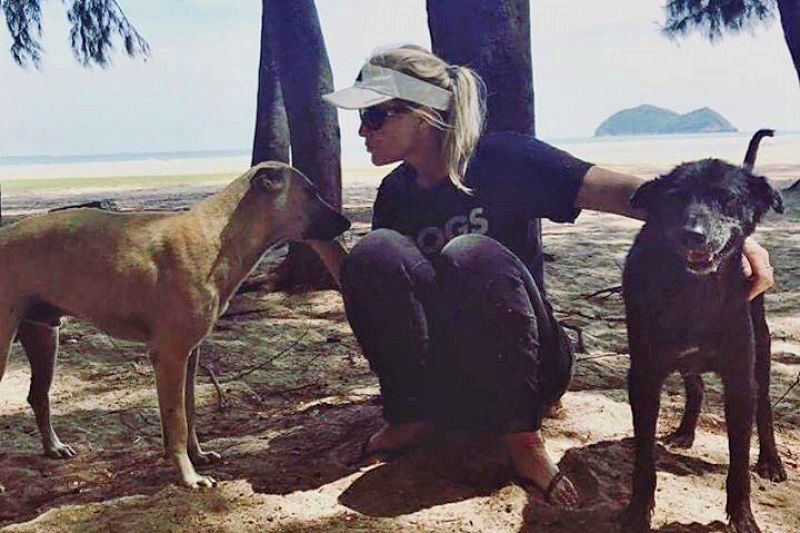 PHOTOS: Workpoint News | Thai Street Paws Rescue
5 dogs out of 29 that had been left to die in an abandoned home in Songkhla are now heading to the US to meet their new owners.
Officials from the Division of Animal Welfare and Veterinary Service and Smiledog Home volunteers report that the 29 dogs and 8 cats were abandoned at a house in Songkhla. Two representatives from Smiledog are taking care of the animals in Songkhla as their health improves and the lucky 5 dogs prepare for their long plane journey. A team of vets from Song Tale Veterinary Clinic have been providing expert medical care.
The owner of Thai Street Paws Rescue, Tamara Johnston, is an Australian teacher who teaches in Songkhla. She has played a major role in saving these animals and is the reason why 5 of them will be traveling to the US in September. She has been rescuing stray dogs and finds new owners for them without any adoption costs, except the travel fees for the animals.
Siripun Knampromwong from Smiledog Home says that the dogs have been happier since the rescue. They are playing with each other and have enough space to run around. There are still some animals available for adoption, those who are interested can contact via the Facebook page.
STORY: Workpoint News | Thai Residents
Facebook page
.
Thai bus travels 'sideways' along north-east highway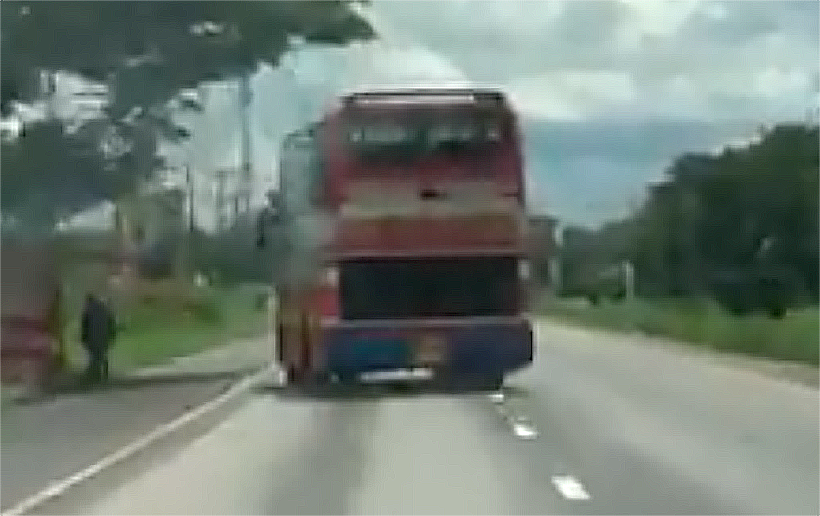 VIDEO: สุดจัดปลัดบอก ปลัดลาออกยังบอกว่าสุดจัด
A bus, making its way from Nakhon Ratchasima, to Udon Thani, has surprised the passengers in the car behind. They did what we all would do in these circumstances. Notify the police? No, post it on Facebook!
The bus was travelling, crab-like, slightly sideways, at reasonably high speed for many kilometres. The bus's wheel alignment was well out of whack or something was loose. Either way, the bus was a danger for everyone on the road, and the passengers, as its journey was captured, making its way through Khon Kaen in north-east Thailand.
On a positive note, the passengers on the right hand side of the bus had a lovely view of the road ahead.
รถบัสโดยสารสายนครราชสีมา-อุดรธานี สภาพรถเอียงคล่อมเลนตั้งแต่ออกจากอุดรธานีมุ่งหน้าขอนแก่น อาจจะเกิดอันตรายแก่ผู้โดยสารได้ ไม่ทราบว่าคนขับรู้สึกถึงความผิดปกติหรือไม่ 🙄

Posted by สุดจัดปลัดบอก ปลัดลาออกยังบอกว่าสุดจัด on Tuesday, 20 August 2019
Keep in contact with The Thaiger by following our
Facebook page
.
Farmlands flooded in Mukdahan from mountain run-off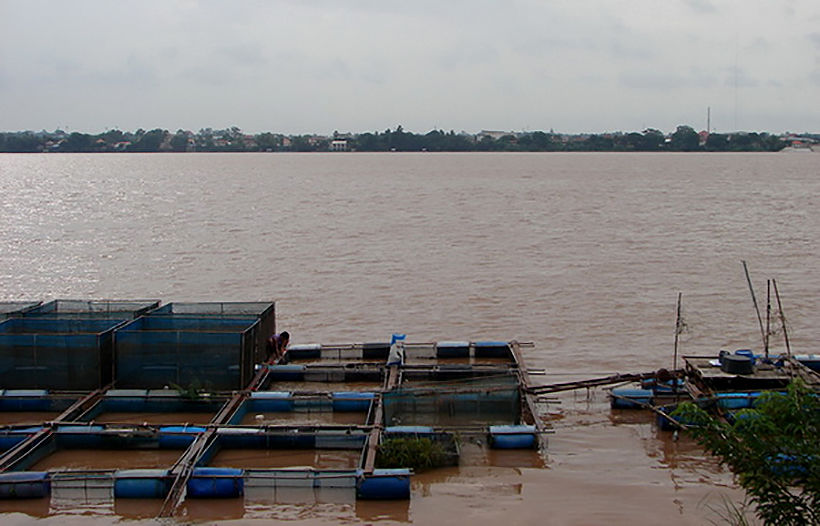 PHOTO: The Nation
Some 10,000 rai of farmland and a main road have been inundated with run-off from mountains in Mukdahan, north-east Thailand near the Laos border and Mekong River. The roads were cut off yesterday morning.
The Dong Luang district chief Somsak Boonchan says the runoff from the Phuphan Noi mountain range was caused by several days of heavy rain in the area. The runoff developed into a large creek running down from the mountains that overflowed and flooded Khao Wong-Dong Luang Luang road in Ban Na Lak village of Tambon Phang Daeng.
The water level at the flooded section was so high that vehicles were unable to pass through, according to The Nation.
Local authorities have provided boats to shuttle local residents to safety and officials were now stationed at the spot to help villagers navigate the area until the waters subside.
The district chief said some 10,000 rai of farmland in the village were inundated as well as nearby villages.
The local Or For Tor had also dispatched boats to provide immediate relief to residents, many of whom would be relocated from their flooded houses to a temporary shelter downtown.
SOURCE: The Nation
Keep in contact with The Thaiger by following our
Facebook page
.