The end of the visa amnesty – get your house in order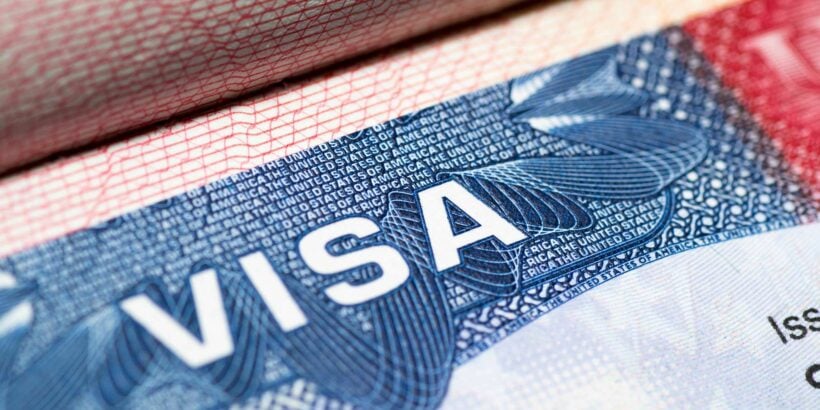 Up to 500,000 foreigners are now thought to have been part of the Thai government's visa amnesty which was introduced in April for foreigners, both on tourist and other visas, who were stuck in Thailand and unable to leave. Around the world, planes had been grounded and Thailand closed its borders at the time. Six months later, and following 2 extensions, the visa amnesty is set to finish on September 26.
In the past, if your visa lapsed during the amnesty, it was automatically rolled over. But as restrictions on travel slowly ease Thai Immigration have said it's unlikely the amnesty would be extended again.
They've said that those without valid visas must leave Thailand or submit an application for extension, which would be considered on a "case by case basis". It's now estimated that there are less than 100,000 foreigners remaining in the Kingdom who are here on elapsed visas.
The Immigration department has signalled 2 groups that would be allowed to get their visas extended. In both cases the 30 day extension would cost 1,900 baht for the visa processing fee. The exemptions have been approved by the Thai cabinet.
• foreigners who are too sick to travel and not fit-to-fly (requiring a medical certificate), or…
• foreigners who are unable to travel for other reasons, problems with flights, etc (requiring a letter of explanation and request for extension from their embassy or consulate).
The American, British and Australian embassies have all said they will provide the letters on request. In all cases the embassies earlier refused to provide the letters of request but have since relented, acknowledging the problems of travelling back to their countries at this time, even though there are some flights available for emergency travel.
Another option for post September 26 visas could be a new 90 days non-immigrant visa. You would need to discuss this with your local immigration office, or consult a qualified and professional visa agent to arrange for you. Getting a visa through an agent will probably cost you between 25,000 – 75,000 baht.
There are plenty of ads being posted at this time offering magic extensions to visas and opportunities to stay in Thailand after September 26. Please be aware that some of these alleged visa agents are scams. There are also plenty of very good visa agents who will be able to provide you with advice and solutions, at a cost, allowing you to remain in the country.
If you do wish to contact a visa agent at this time make sure you get a referral from a friend, visit their office in person or ask plenty of questions and check their bonafides. Do not start sending money to agent's accounts until you have seen some paperwork or evidence that they are able to provide you with a legal and professional service. Caveat emptor!
There will be some foreigners, fearful of the looming September 26 deadline for visas, who fall between the cracks and are either unable to find the cash to organise a new visa or afford to fly home, often at highly inflated airfares. At some stage you will need to address the situation and speak to an immigration official to sort out your options – the sooner the better. Alternatively make contact with your Embassy or Consulate, ensure they at least know how to contact you, and find out about possible repatriation flights.
If, under your current visa, you are required to 90 day reports to immigration, you are now required to bring this up to date (before or on August 31). If you haven't done your 90 reporting by now you could be subject to a fine of 2,000 baht or more.
📱 Download our app on Android or iOS for instant updates on your mobile
📧 Subscribe to our daily email newsletter
👍 Like/Follow us on Facebook
🔔 Subscribe to or Join our YouTube channel for daily video updates
AstraZeneca will remain Thailand's primary vaccine, insists Health Minister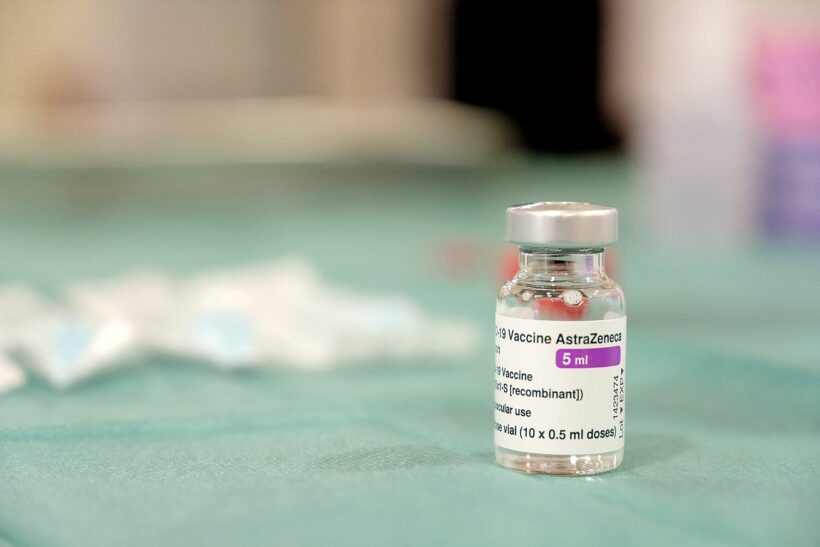 The Health Minister insists the AstraZeneca vaccine will remain Thailand's primary Covid-19 jab, despite concerns over rare side-effects. Some countries have suspended its use, while Denmark is the first country in Europe to abandon it completely. However, Anutin Charnvirakul says it's up to each country to make their own decisions and Thailand is pressing ahead with the jab.
"There are many factors for each country whether to use or not use the vaccine. But we have expertise to closely monitor the vaccine information. We base decisions on scientific knowledge, not news. If something happens, we will let the public know. Please do not worry about it."
Thailand is ordering vaccines from a limited number of manufacturers, primarily AstraZeneca and China's Sinovac Biotech. According to a Bangkok Post report, the Kingdom is purchasing 71 million doses of the AstraZeneca jab and 2 million doses of CoronaVac, the vaccine from Sinovac. The rollout is expected to begin in June, with health officials aiming to inoculate 35 million people (half the population) by the end of the year.
However, the challenge will be gaining the public's trust, as countries around the world express concerns about the very rare risk of blood clots that appears to be associated with adenovirus vector vaccines, such as AstraZeneca and Johnson & Johnson. The single-dose vaccine from Johnson & Johnson is the third vaccine to be approved for emergency use in Thailand, but the US has just suspended its use following a number of blood clot incidents similar to the AstraZeneca cases.
Meanwhile, the World Health Organisation and the European Medicines Agency insist the benefits of the AstraZeneca vaccine outweigh the risks of very rare blood clots. In the UK, the vaccine has been widely administered as the country sets its sights on achieving herd immunity, with Anutin pointing out that infections there have dropped considerably.
SOURCE: Bangkok Post
📱 Download our app on Android or iOS for instant updates on your mobile
📧 Subscribe to our daily email newsletter
👍 Like/Follow us on Facebook
🔔 Subscribe to or Join our YouTube channel for daily video updates
Alcohol sales may be banned in restaurants, but no lockdown for now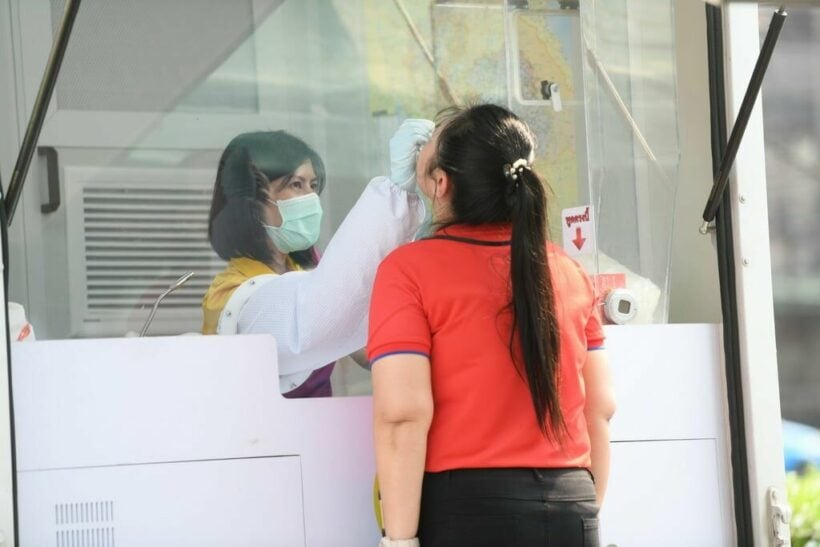 Thailand's Public Health Ministry says it believes a lockdown is currently unnecessary, despite a record 1,543 new Covid-19 infections yesterday. Of those, only 3 were imported. However, Health Minister Anutin Chanvirakul says the government is confident it can control the spread of the virus without having to lock down the country.
"We have seen no point in imposing a lockdown for the time being. The (current) cycle of disease has only been 2 weeks and we have had good cooperation from all stakeholders. What we need to see now is less mobility. If we can do it, we will definitely see a declining number of new infections by next month."
According to a Bangkok Post report, officials are proposing to group the entire country into "red" and "orange" provinces in order to determine the extent of disease control measures needed. It's understood that the following 18 provinces will be designated "red" (maximum control) provinces: Bangkok, Chiang Mai, Chon Buri, Samut Prakan, Prachuap Khiri Khan, Samut Sakhon, Pathum Thani, Nakhon Pathom, Phuket, Nakhon Ratchasima, Nonthaburi, Songkhla, Tak, Udon Thani, Suphan Buri, Sa Kaeo, Rayong and Khon Kaen.
The Centre for Covid-19 Situation Administration will meet today to discuss a number of proposed restrictions, which will apply to varying degrees across the country. In red provinces, it's likely that restaurants will be required to close by 9pm, and 11pm in the rest of the country. There is also a proposal to ban the sale of alcohol in restaurants everywhere.
Parties and gatherings of more than 50 people will also be banned. The government will be asked to close schools and universities, with students reverting to online learning. If the measures are approved at today's meeting, they will be in force until at least the end of the month.
Anutin says there will be no ban on travel around the country, but provincial officials will be able to implement their own measures at their discretion.
"We only suggest that people who visited home for the Songkran festival should work from home at their hometown for 2 weeks. Full-time wearing of facemasks is also a must when getting outside."
While infections in this latest wave of Covid-19 are more widespread and numbers are rising faster than with previous outbreaks, Deputy PM Wissanu Krea-ngam says the government must balance disease prevention measures with the country's economic recovery. The Bangkok Post reports that he declined to speculate on whether the planned re-opening to foreign tourism would go ahead on time.
NOTE: a meeting of the CCSA this afternoon at 4pm will decide to upgrade its list of red zone provinces or to add or remove restrictions.
SOURCE: Bangkok Post
📱 Download our app on Android or iOS for instant updates on your mobile
📧 Subscribe to our daily email newsletter
👍 Like/Follow us on Facebook
🔔 Subscribe to or Join our YouTube channel for daily video updates
New red zone map shows where restrictions may apply after this afternoon's CCSA meeting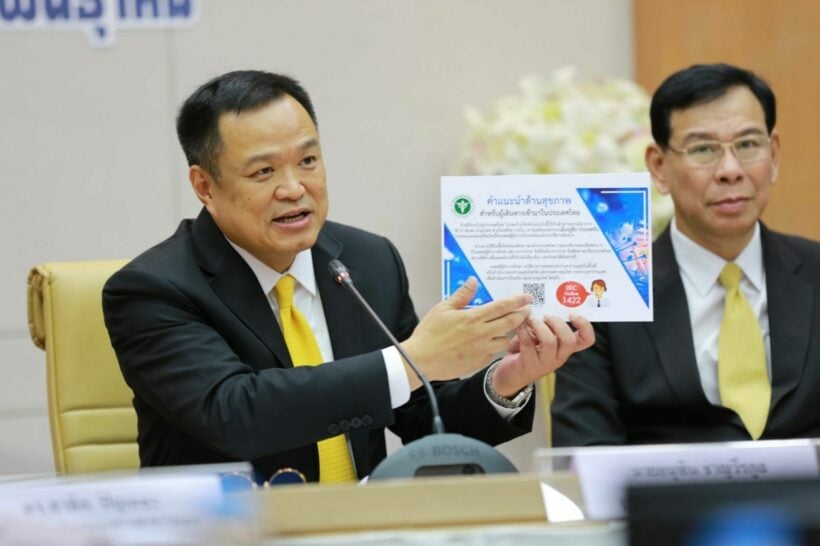 This new map is up for discussion today when the CCSA meets today. 18 provinces are to be designated as red zones. The amount of red zones may changes as well after this morning's CCSA update on new infections. The CCSA will meet later this afternoon, chaired by the PM Prayut Chan-o-cha.
According to some early notes on the upgraded restrictions which are almost certainly going to be announced today, restaurants will be able to stay open until 9pm in the red provinces and until 11:00pm in the orange provinces. Bars, karaoke bars, massage places, must not sell liquour and cannot drink in restaurants in every province. Schools will stay closed.
The map cuts a red swathe through the north east, and the north west areas of the country, and some provinces around Bangkok, including Bangkok,.
The red zones, as of now, include…
1. Bangkok
2. Chiang Mai
3. Chon Buri
4. Samut Prakan
5. Prachuap Khiri Kan
6. Samut Sakhon
7. Pathum Thani
8. Nakhon Pathom
9. Phuket
10. Nakhon Ratchasima
11. Nonthaburi
12. Songkhla
13. Tak
14. Udon Thani
15. Suphanburi
16. Sa Kaeo
17. Rayong
18. Khon Kaen
The list of red zones may be updated after this morning's CCSA meeting, and in coming days. The list of restrictions applied may also vary across provinces. Governors have a certain level of flexibility when applying and enforcing restrictions.
Meanwhile, Thailand's mercurial Public Health Minister says he is "confident" the Kingdom can overcome the current Covid-19 crisis without imposing a nationwide lockdowns.
"We have seen no point in imposing a lockdown" for the time being.
He says that the current cycle of the new infections has only been 2 weeks and the Health Ministry has had good cooperation from all stakeholders.
"What we need to see now is less mobility. If we can do it, we will definitely see a declining number of new covid-19 infections by next month."
NOTE: These zonings and list of possible restrictions are NOT final until announcements made following this afternoon's CCSA meeting.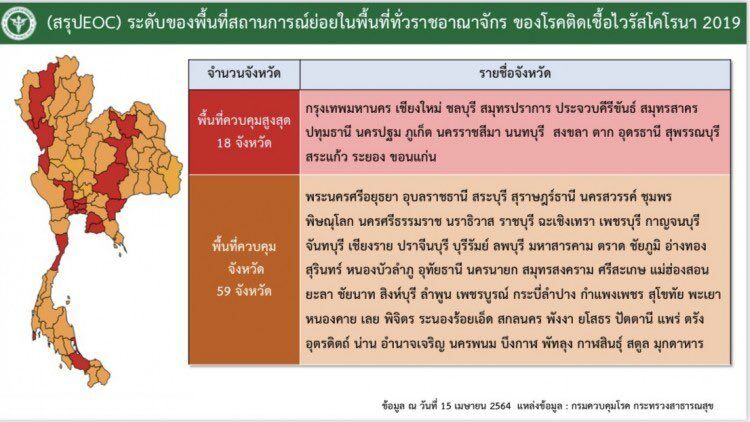 📱 Download our app on Android or iOS for instant updates on your mobile
📧 Subscribe to our daily email newsletter
👍 Like/Follow us on Facebook
🔔 Subscribe to or Join our YouTube channel for daily video updates