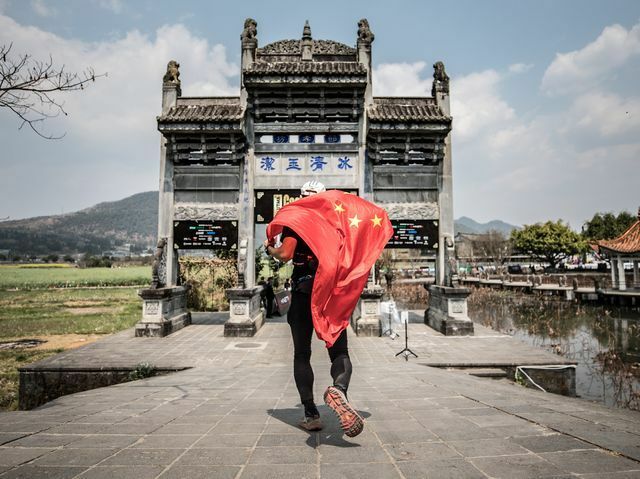 Real estate agents and visa experts in Malaysia, Singapore and Thailand are swamped with inquiries from Chinese nationals trying to flee the motherland. They want to buy condos and they want to stay. Running away to Southeast Asia is a tantalising prospect after three years locked up or down, depending on your point of view.
Many Chinese people are preparing to flee the motherland for their first proper Lunar New Year celebrations since 2020, Back then, a growing number of Chinese trying to buy new homes across SE Asia was halted by the pandemic. Buyers took to glowering for hours at VR tours of properties they had no prospect of ever buying.
With China's sudden flip – "will of the people" – from the most restrictive Covid regime in the world to the most liberal, many are leaping back on long-delayed plans.
Almost all Chinese millennials dream of moving overseas. Many are high-net-worth individuals who want to move their families away from China's merciless parenting environment. According to South China Morning Post, the seemingly endless lockdowns have left their mark on the planning of those who can afford to make the jump.
This is the Run Culture. Just run. Get away from China. Get away from Xi Jinping. Escape from the crush of parents at the school gate, screaming about how much they spend on balalaika and lacrosse lessons for their infant genius.
But perhaps most importantly, they want to escape from China's horrible economy. China is a very expensive place to raise a family or buy a home. And absolutely nothing in the Middle Kingdom represents value for money. The only real development in a country whose economy was once based on cheap crap is that prices have risen.
Chung Ting Fai, a Singapore lawyer, expects "running" to Singapore will only pick up steam in the months to come. He said…
"On the push side is, of course, China's political environment, like stricter rules and policies against the rich and its handling of the Covid situation in China."
Singapore's pull factors for rich Chinese are countless. Singapore is a very safe place, where there are not a lot of political changes or controls, at least not by Chinese standards.
For members of those who want to "move their money" outside the country- often cleaning it thoroughly in the process – Southeast Asia provides a smorgasbord of opportunity. The property sector everywhere is upbeat, as industry players look forward to the return of big spenders.
Thailand, long a sun-kissed haven for Chinese nationals is flush with all kinds of investment opportunities – opportunities in education and retirement homes among other less wholesome delights.
A business forum in Bangkok in June will draw 4,000 Chinese investors and entrepreneurs, as Thailand positions itself as a regional business base for Chinese expats. These beautiful dreams of international harmony are on hold, however. Chinese gangsters, good and bad officials, and a varied cast of law enforcers are currently indulging themselves in highly-public drug scandals, money-laundering outrages and corruption horrors as a prelude to what is sure to be a highly problematic general election this spring.
Central to the unfolding "Tuhao" drama is the use of bogus Thai foundations to allow thousands of Chinese crooks into the country on education and volunteer visas. Many are buying property via shell companies and nominees, while others quite openly operate illegal nightlife spots.
This has left Thai property agents in a bind. They welcome investment from enthusiastic Chinese buyers keen to flee the motherland, but it is hard to sell properties to prospective owners on 30-day tourist visas. While Chinese people are buying up 25% of condo developments, the mafia issue has made it difficult to get long-term visas.