Immigration to provide 30-day extensions after 'visa amnesty' ends, in some circumstances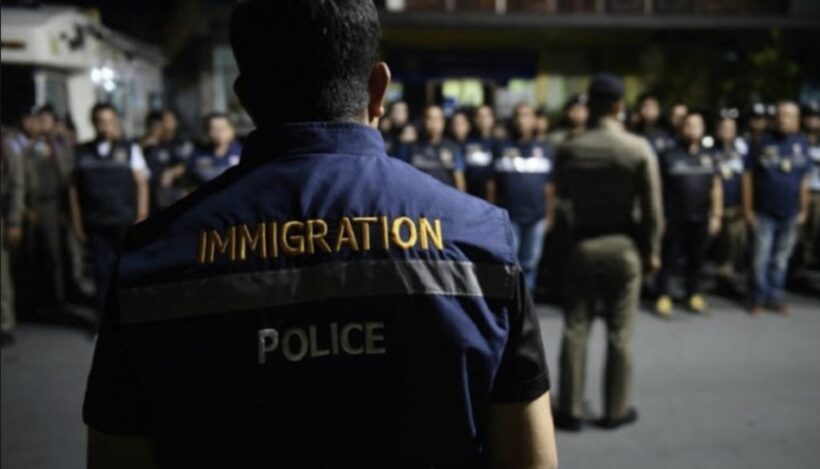 The Thai cabinet has approved a number of concessions on the situation for people stranded in Thailand under any form of tourist visa after September 26. The Thai Immigration Deputy Commander announced that….
• Tourists unable to return home after September 26 (the end of the tourist amnesty), due to sickness or are unable to fly, are to apply for an extension of their stay by applying at a Thai Immigration office and presenting their medical certificate certifying they are unable to travel at this time.
• Those who are unable to return to their home country's because of a lack of flights or any other circumstances must present a letter from their country's embassy or consulate requesting that the foreigner can continue to temporarily stay in Thailand.
Foreigners will be granted 30 days' stay each time, according to the announcements.
Gen Pornchai also warned that the visa amnesty for all visa types will end on September 26. (If you have a valid and current visa, the September 26 amnesty is not a concern to you at this stage, although you will need to renew it, as per normal, if it expires after September 26. All current visa holders must also do their normal 90 day reporting after the end of August)
"All long-term visa holders whose permits to stay expired after March 26 also must submit an application for an extension to stay from now until September 26, 2020."
"Please contact a local immigration office as soon as possible, in order to avoid congestion at immigration offices in the last few days."
Reading between the lines, it appears that Thai Immigration are now prepared to provide 30 day extensions if you are able to prove that you are either unable, or unfit, to fly back to your home country after September 26. In any case please make sure that you get all the information relating to your personal circumstance as soon as possible.
Any foreigners on tourist visas, or any other type of expired visa, are urged to contact their local immigration office or a qualified visa agent to discuss their circumstances and NOT leave it to the last day (September 26).
WARNING
There are plenty of ads being posted at this time offering magic extensions to visas and opportunities to stay in Thailand after September 26. Please be aware that some of these alleged visa agents are scams. There are also plenty of very good visa agents who will be able to provide you with advice and solutions, at a cost, allowing you to remain in the country.
If you do wish to contact a visa agent at this time make sure you get a referral from a friend, visit their office in person or ask plenty of questions and check their bonafides. Do not start sending money to agent's accounts until you have seen some paperwork or evidence that they are able to provide you with a legal and professional service. Caveat emptor!
Keep in contact with The Thaiger by following our
Facebook page
.
Never miss out on future posts by
following The Thaiger
.
Protesters' plaque damaged historical site – Thai Fine Arts Department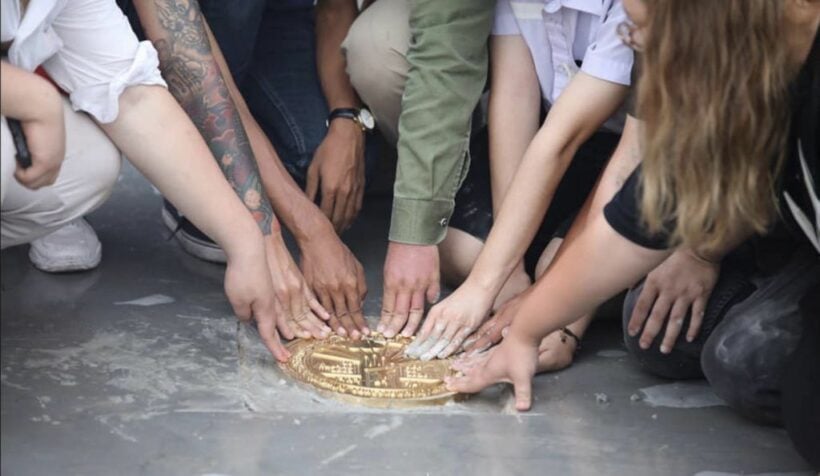 The Thai Fine Arts Department claim the pro-democracy protesters, who installed a symbolic brass plaque in an area next to the Grand Palace yesterday morning, broke the law. The department filed a complaint saying the installation of the plaque damaged a historic site, a violation of the Archaeological Site Act.
Protesters cemented the plaque in the perimeter of the Royal Field, known locally as Sanam Luang. It read "At this place the people have expressed their will, that this country belongs to the people and is not the property of the monarch as they have deceived us."
Sanam Luang is a registered archaeological site. Entering the area to install a plaque without permission is an offence under the Historical Sites, Archaeological Objects, Art Objects and National Museum Act 1961, according to the department's director general Prateep Phengtako.
"Those who invade a historic site or destroy or depreciate it can face up to 7 years in prison and a fine of up to 700,000 baht."
The department says since the plaque was illegally installed at Sanam Luang as part of the weekend's protests.
"It is considered destruction and depreciation of a historic site.
Less than 24 hours after the plaque was installed, it was removed and covered with concrete. The plaque was to replace a brass plaque that commemorated the end of Siam's absolute monarchy and the introduction of constitutional democracy for Thailand in 1932. The original plaque mysteriously disappeared in 2017 and was replaced with a new plaque with a pro-monarchist slogan.
The Fine Arts Department made no comment at the time of the removal of the old historical plaque in 2017.
SOURCE: Nation Thailand
Keep in contact with The Thaiger by following our
Facebook page
.
Never miss out on future posts by
following The Thaiger
.
This is how to apply to extend your visa in Bangkok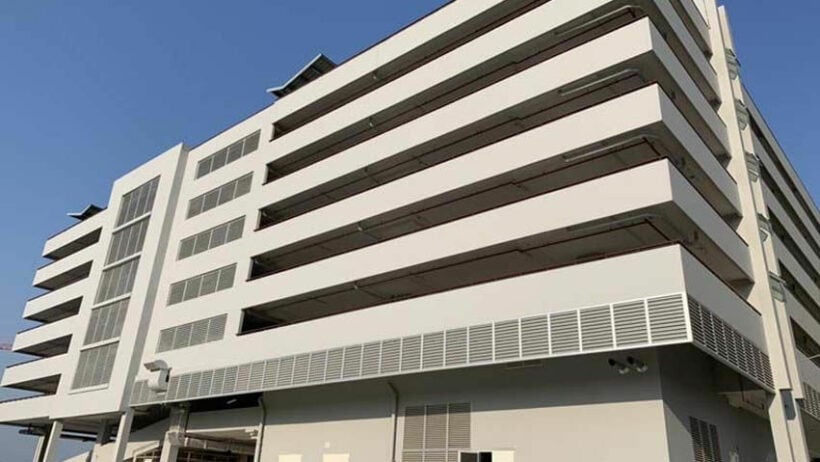 If your visa lapsed since March this year, and you are currently under the amnesty grace period that expires on September 26 (this Saturday), you will need to schedule an appointment online with the Immigration Division 1 at Mueang Thong Thani in Bangkok (a temporary immigration office near Don Mueang Airport) . Other regional areas will likely require you to make an appointment as well. Contact them before you just go to the offices and expect them to attend to your visa immediately.
You will need…
Online appointment with Immigration Division 1
Passport
TM 6 Departure Card
1,900 Baht fee for short term extension
Letter from embassy specifically stating inability to leave Thailand due to lack of repatriation flights and or a high risk of contracting Covid-19 in one's home nation, or because of your current health (which will also need a medical certificate).
Portrait photo to affix to short term extension application 3.5 cm x 4.5 cm in dimension
US Embassy letter request can be made online HERE.(The British and Australian Embassies have also said they will provide supportive letters for their citizens that can indicate why they need to stay in Thailand.)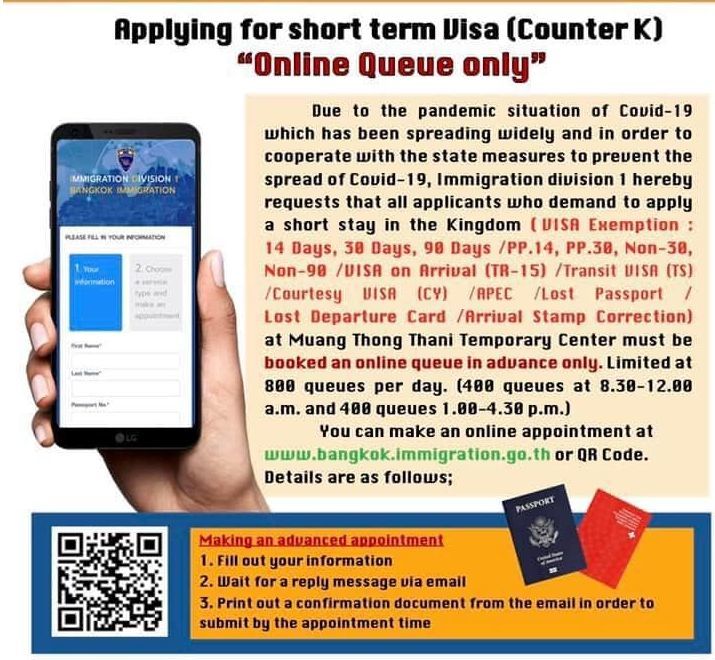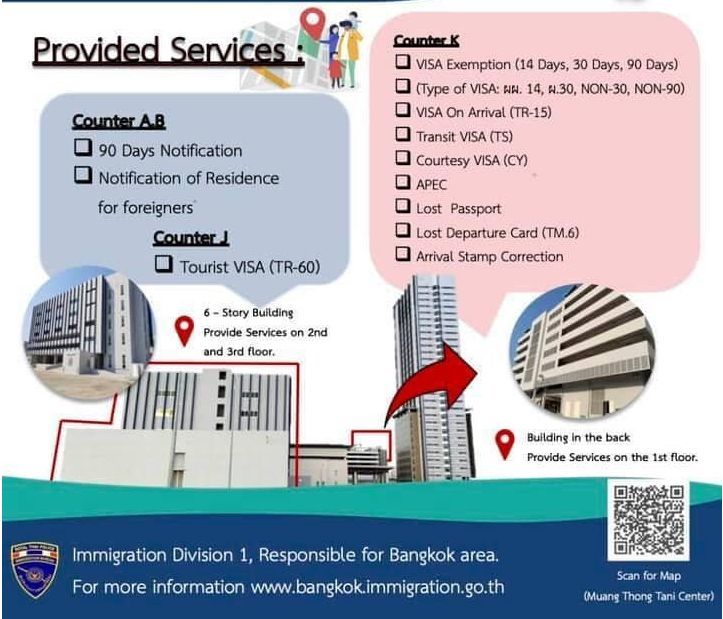 Keep in contact with The Thaiger by following our
Facebook page
.
Never miss out on future posts by
following The Thaiger
.
Alcohol banned at national parks after complaints of trash and drunk tourists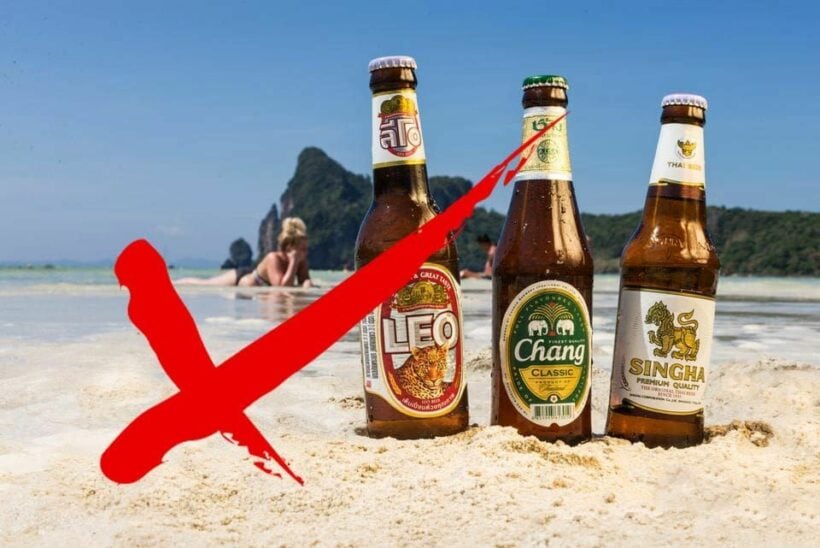 Alcohol is now banned at national parks after tourists allegedly got drunk at a waterfall and others left a load of trash by their campsite. The Department of National Parks, Wildlife and Plant Conservation has updated other park rules to make sure parks are kept clean and the wildlife isn't disturbed.
Just last week, trash left at a campsite at Khao Yai National Park was boxed up in a parcel and sent back to the campers. Thailand's Environment Minister Varawut Silpa-archa says he will blacklist certain tourists from national parks if they litter or cause damage to protected areas.
"We kindly ask every tourist to put garbage in the provided areas because the garbage that you left may kill wild animals that come down around the area looking for food. In this case, we purposefully collected all your rubbish in a box and sent them to your home as a souvenir as a lesson to not litter anywhere ever again."
Other tourists were allegedly drunk and making a lot of noise at the Namtok Samlan National Park, Varawut says. He says both groups of tourists face charges for their actions.
Here are some of the revised rules…
Alcohol is banned at national parks for the time being
Loud noise is not allowed after 9pm and noise must be stopped at 10pm
When renting a tent, tourists must provide identification, address and phone number
"Those who break the rules will be asked to leave and may face legal actions as well as being banned from other national parks. Camping equipment can also be confiscated."
SOURCE: Bangkok Post
Keep in contact with The Thaiger by following our
Facebook page
.
Never miss out on future posts by
following The Thaiger
.