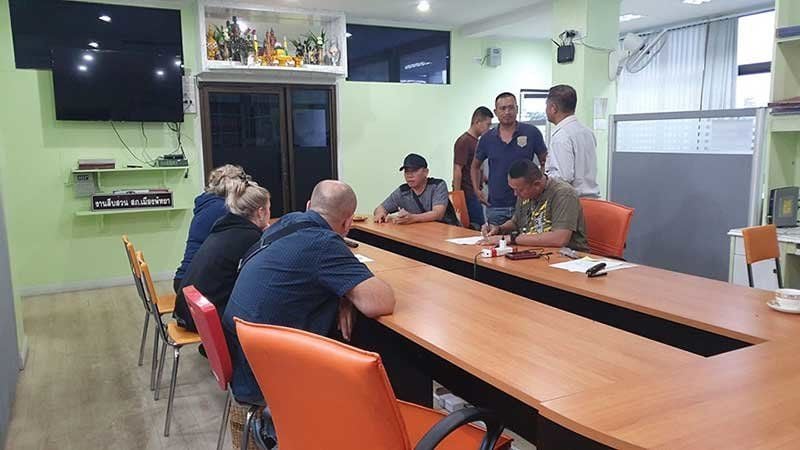 PHOTO: PattayaupdateNews
Chonburi police have arrested three Russians in the car park of the Ocean Portofino Condo, next to Ocean Marina, in Na Jomtien, south of Pattaya yesterday.
A 53 year old man and two women, 52 and 28 years of age. All were named in separate arrest warrants, each for fraud. They were taken to Pattaya police station after acknowledging they were listed in the warrants issued by the Pattaya court on August 30. They have denied all allegations listed in the arrest warrants.
Pattaya Update News report that police would not reveal the exact nature of the charges but local media report the matter are related to fraud in the Pattaya property sector.
SOURCE: Pattaya Update News