Thai police scrutinised over record number of dismissed human trafficking cases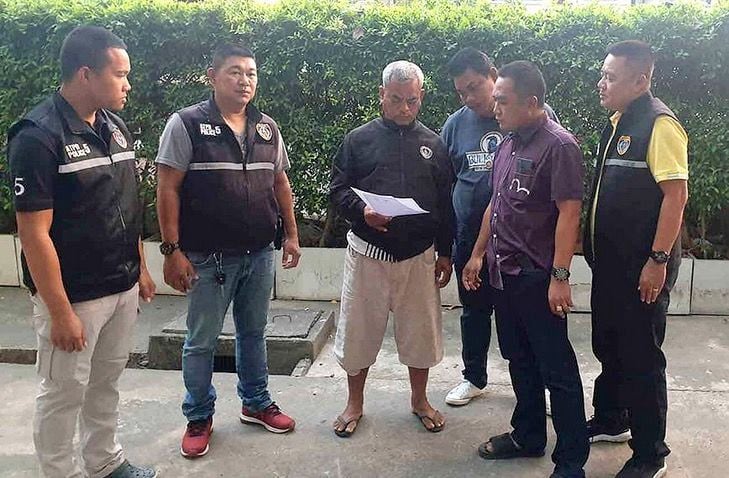 Thailand is home to about 610,000 modern-day slaves, or about one in 113 of its population of 69 million, according to the Global Slavery Index by the Walk Free Foundation. Yet Thai prosecutors turned down nearly a fifth of human trafficking cases sent to them by police last year. This has raised concerns that police were on a drive to push the number of cases, some of them 'tenuous', up to enhance Thailand's global image.
A 79 page report to be released soon, drafted to inform an annual US report ranking countries on their efforts to combat trafficking, shows Thailand's public prosecutors rejected 64 of 364 cases in 2019.
Thailand has been criticised in recent years for human trafficking in its lucrative textile and seafood sectors, as well as its sex trade. The country handed down just 194 trafficking convictions last year, down 17% from a peak in 2018.
Prosecutors say police have been told to increase trafficking arrests amid concerns about the dwindling number, and most of the cases dismissed last year involved smuggled migrants who were misidentified as trafficking victims.
"In practice, most police know that the cases involve smuggling, but they receive orders to treat them as human trafficking offences. This is perhaps due to the lack of clear understanding of the differences between trafficking and smuggling of migrants."
Trafficking involves deception or control over another person for purposes of exploitation, while smuggling simply means entering another country illegally and is considered consensual.
The percentage of dismissed trafficking cases hit a record 18% last year, up from 10% in 2018 and 4% in 2017. The 64 rejected cases were instead prosecuted under smuggling and transnational crime laws, according to the report.
Thailand's top anti-trafficking officer, Jaruvat Vaisaya, says police are responding to a growing number of people being transported to Malaysia.
Lawyers and campaigners say the conflation of smuggling and trafficking means some resources for trafficking victims are spent on migrants who have not actually been exploited. One prosecutor source said he had heard of police officers being "ordered" to find more trafficking victims.
"This clearly shows that the government wants the highest number of cases to show that many arrests have been made," says Adisorn Kerdmongkol, a coordinator at the Migrant Working Group. Human trafficking is a political issue in Thailand."
Thailand's anti-trafficking department, part of the social ministry, declined to comment on the report, which is due to be sent to U.S. officials by the end of the month.
Thailand rescued a record 1,807 trafficking victims last year, up from 622 a year earlier, the government said this month. Most were Burmese migrants bound for Malaysia and activists have questioned whether many were in fact smuggled, not trafficked.
Vaisaya said it was certain that people headed to Malaysia would be trafficked once they crossed the border.
"Regardless of whether it's human trafficking or not, what we want is for the offenders to be in jail."
Public prosecutor Pravit Roykaew says Thai authorities often rush to make decisions within 24 hours about whether someone is a victim of human trafficking.
"Authorities are confused with the trafficking law. It does not provide a specific timeframe for identifying victims. This results in not getting all the facts, which may cause misidentification."
"If it's one or two cases, it's acceptable,' says one independent lawyer, "but if you have over 60 cases dismissed, it means you just weren't careful enough. Having a high number of cases doesn't mean that Thailand is successful in solving human trafficking."
SOURCE: Reuters
Keep in contact with The Thaiger by following our
Facebook page
.
Never miss out on future posts by
following The Thaiger
.
12 people arrested for allegedly illegally crossing Thai-Myanmar border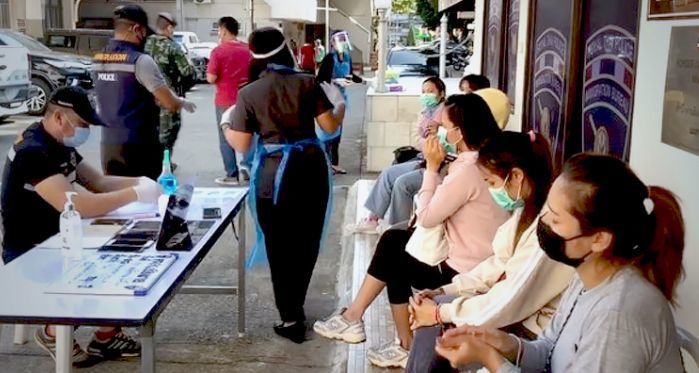 12 Thais were arrested by Chaing Rai Immigration Police for allegedly illegally crossing the Myanmar border back into Thailand. The arrests follow a small coronavirus outbreak in Northern Thailand while Myanmar reports hundreds of new Covid-19 cases each day.
Over the weekend, a 29 year old Thai woman tested positive for Covid-19 in Chiang Mai after visiting the hospital with flu-like symptoms. She recently returned to Thailand from Myanmar where she worked at a bar in Tachileik. 2 other women, ages 23 and 26, worked at the same bar tested positive for Covid-19 after returning to Thailand, Chiang Rai public health officials reported today.
Of the 12 people recently arrested for illegally crossing the Thai-Myanmar border, 4 of them were arrested yesterday after a woman made a post on Facebook saying her and her friends used a natural route to cross into Thailand. They allegedly told police they were working illegally in Myanmar.
8 other Thai women were arrested today for illegally crossing the border from Tachileik into Chiang Rai. They allegedly told police that they each paid 6,500 baht to Myanmar traffickers to avoid border checks.
The women told police that most Thais returning home from Myanmar were in the country working at entertainment venues.
SOURCE: Nation Thailand
Keep in contact with The Thaiger by following our
Facebook page
.
Never miss out on future posts by
following The Thaiger
.
Police officer allegedly shoots and kills married couple, injures ex-wife at Isaan restaurant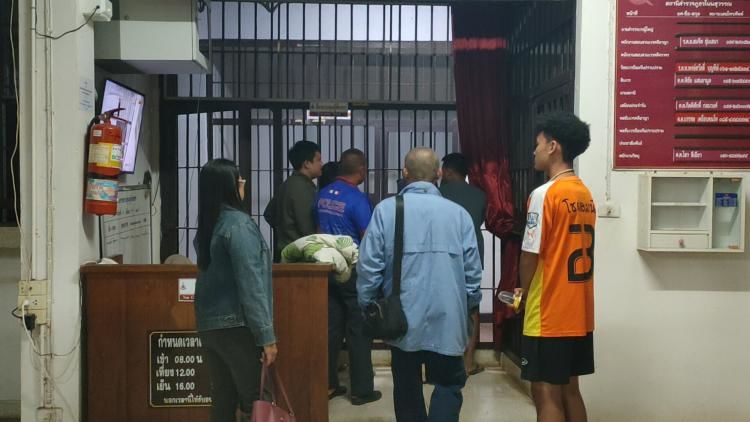 A police officer was arrested for allegedly firing shots in an Isaan restaurant, killing a married couple and severely injuring his ex-wife. 44 year old Aram Sangchai is facing charges of premeditated murder.
Aram had just returned home to the Isaan province Buri Ram from Bangkok after working with a police unit at the November 27 pro-democracy protest. The Bangkok Post says Aram "stormed" into the restaurant with a handgun and opened fire. He waited at the restaurant and surrendered to police.
The victims were taken to the Non Suwan Hospital where Jaran and Somkid Sukwong, ages 42 and 37, were pronounced dead. Aram's ex-wife, 42 year old Nucharin Kaewchaturat, was transferred to Buri Ram Hospital and is in serious condition.
SOURCE: Bangkok Post
Keep in contact with The Thaiger by following our
Facebook page
.
Never miss out on future posts by
following The Thaiger
.
Man arrested for allegedly robbing 500,000 baht from Bangkok bank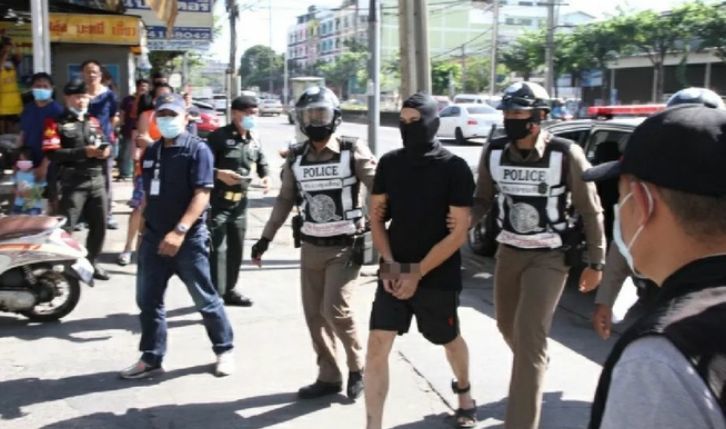 Police arrested a man for alleged armed robbery at a Government Housing Bank in Bangkok. 46 year old Phaiboon Sara allegedly used a gun to threaten bank tellers and take off with 500,000 baht in cash.
Police reviewed the bank's security camera footage and tracked down Phaiboon, arresting him at his home in Samut Prakan. Phaiboon allegedly told police that he hid the money at a hotel room in Sukhumvit. Police searched the hotel room and found 391,390 baht in cash as well as clothes that matched the robber's outfit seen in the video.
According to police, Phaiboon admitted to robbing the Bangbon district GH Bank branch, but claims he used a plastic gun to threaten the bank tellers. He allegedly told police that he threw the gun away and hopped on a public van to flee the area.
SOURCE: Nation Thailand
Keep in contact with The Thaiger by following our
Facebook page
.
Never miss out on future posts by
following The Thaiger
.