British expat arrested over dog attack in Phuket. 15 year old dog 'ok'.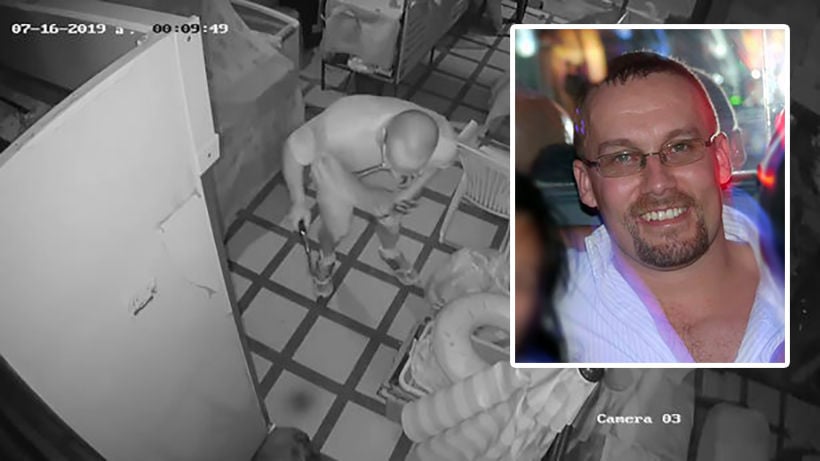 PHOTO: Shop surveillance footage of the attack
A British expat, Mervyn "Merv" Harding, has now been charged over his attack on a 15 year old dog outside a massage shop in southern Phuket on Tuesday. CCTV footage caught the man parking his motorbike, pulling a metal rod from under the bike seat and then repeatedly beating the animal as it tried to run away.
43 year old Harding, from Plymouth in the UK, will now have to remain in custody after being refused bail at a hearing at the Phuket Provincial Court this morning. He turned himself into police and admitted to beating the dog in the southern Phuket town of Nai Harn.
Harding has admitted one charge of animal cruelty, one charge of trespassing and one charge of destroying property.
The shopowner, Yupaporn Keawduangdee, came out from the back of the shop to find her dog cowering on the ground with blood coming from its mouth. Tuesday was a Buddhist holiday in Thailand.
"Instead of going to the temple, I have to go to the police station."
The old dog was a rescue pet that Yupaporn rescued following the Phuket tsunami in 2004 when he was only a puppy.
"He has been loyal and good to everyone. Now he's old and weak and doesn't deserve this in his final days."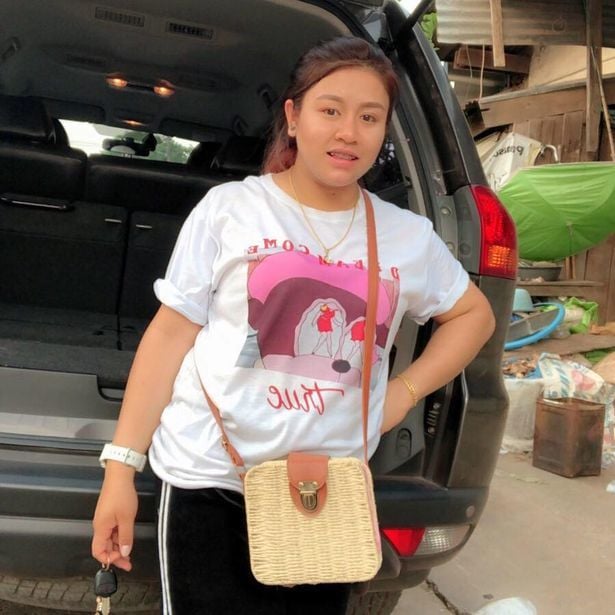 Shop and dog owner Yupaporn Keawduangdee
SOURCES: twnews.co.uk | mirror.co.uk
UPDATE: 9 Chinese arrested over 5 billion baht fraud case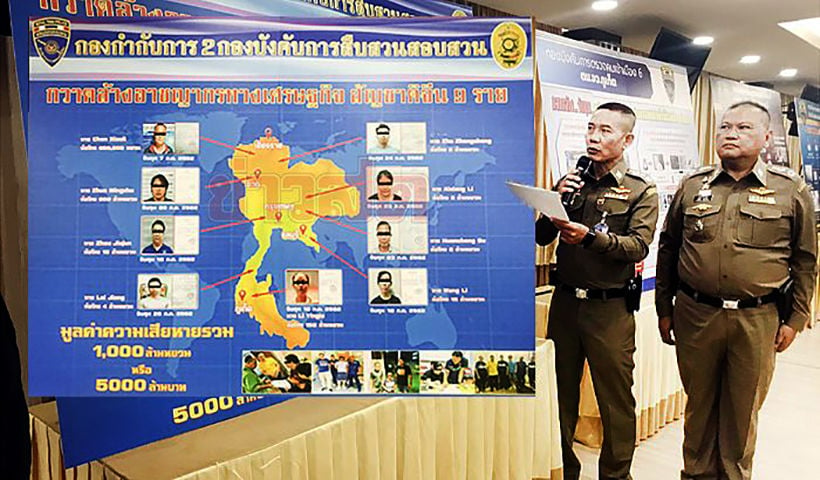 On Saturday The Thaiger reported that nine Chinese nationals had been taken into custody after travelling to Thailand in order to avoid prosecution for crimes in China. They were wanted by Chinese authorities for alleged crimes in China. Read that report HERE.

We now have some further details…

Out of the 9, 5 were male and 4 were female. They were involved in a case that, according to Chinese counterparts, had affected the Chinese economy by forging contracts. After receiving the information from Chinese police, a Thai investigation team started to search for the 9 Chinese individuals who had sought refuge in Thailand.

The nine had opened an online selling business that they used to cheat victims in China. The suspects worked together in creating fake businesses and accounts that cheated online transactions systems to their advantage in defrauding customers. Their actions allegedly defrauded the Bank of China resulting in damages valued over 5 billion baht.

The 9 suspects will be prosecuted including having their visas revoked before being deported back to China. All 9 suspects will be blacklisted to prevent them from visiting Thailand again.
Australian bailed bikie boss refused entry into Thailand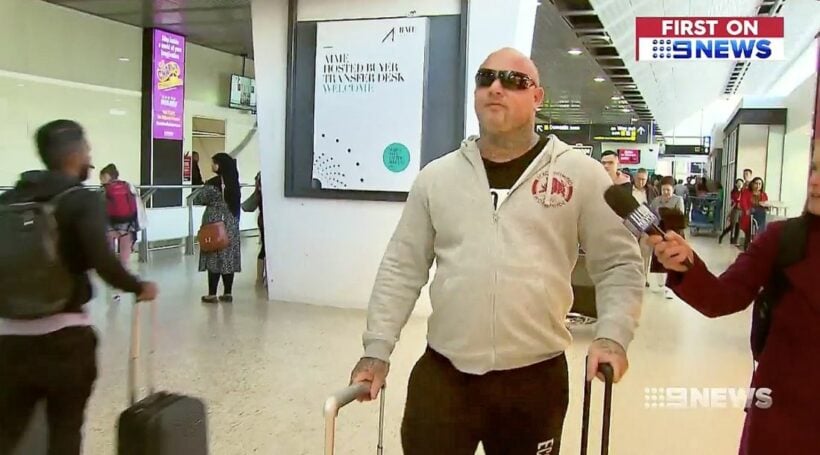 SCREENGRAB: 9news.com.au
The leader of an Australian outlaw motorcycle gang, Mick Murray, was turned around at the border in Thailand, despite his bail conditions allowing him to leave Australia for travel. The Comanchero bikie gang president, facing more than 100 fraud charges, had his bail conditions varied by the Melbourne Magistrates Court last Wednesday so he could travel to Thailand and Dubai.
Murray flew to Thailand on Thursday night, where he had planned to spend five nights, before a 10 day holiday in Dubai.
But he arrived back at Melbourne Airport on a Thai Airways flight about noon on Saturday after Thai authorities turned him around at Suvarnabhumi Airport in Bangkok.
Among other charges, he is accused of having associates falsify a loan application to a car-leasing company on his behalf and allegedly owes the Australian Taxation Office $1 million.
Although police failed to have the changes to his bail halted, Mick will have to stay put in Australia for the time being, arriving back at Melbourne's Tullamarine Airport on Saturday.
A spokeswoman for the Victoria Police says that the man had been refused entry into Thailand.
"This is a matter for the Thai authorities."
SOURCES: 9news.com.au | theage.com.au
Nine Chinese criminals rounded up for extradition back to China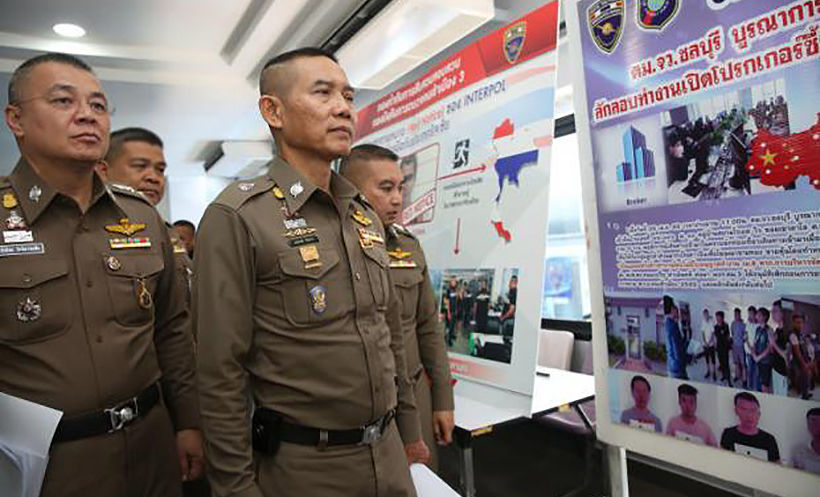 FILE PHOTO: Thai Immigration Chief Pol Lt-General Sompong Chingduang
Nine Chinese nationals have been taken into custody after seeking refuge in Thailand, wanted by Chinese authorities for alleged crimes in China.
Thai Immigration officials report that the nine have caused damages valued around 5 billion baht to the Chinese government.
Immigration police chief Pol Lt-General Sompong Chingduang said the Thai visas for five of them have been cancelled. Some of them had sought refuge in Thailand and overstayed their visas, after committing crimes in China. Some of the others entered Thailand illegally, according to Immigration officials.
All nine suspects had been either on a watch list, or a list of arrest warrants submitted by Chinese authorities to Thai Immigration. All nine will be extradited to China.
Sompong says the arrests of the nine suspects were made at the request of Chinese authorities under a new cooperation and extradition deal between the two countries.
SOURCE: The Nation