89 year old Trang grandmother raped by 71 year old neighbour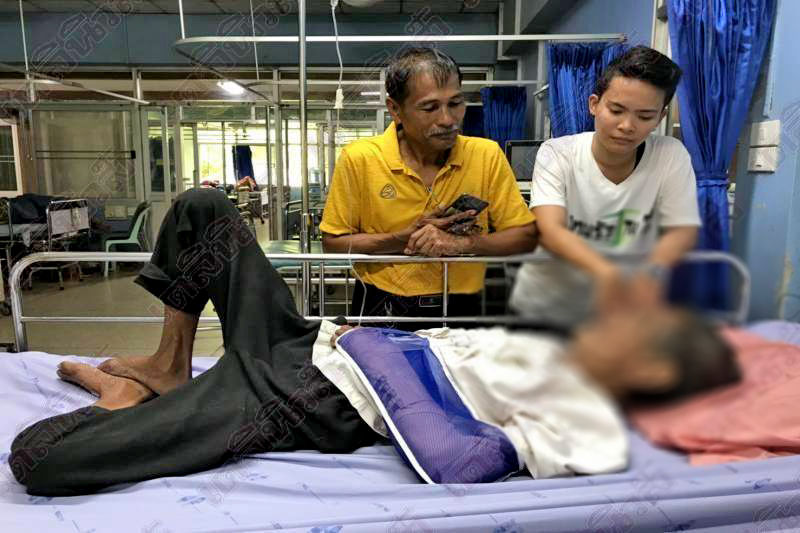 PHOTOS: Daily News
A 71 year old man in Trang has been arrested after confessing to raping an 89 year old neighbour.
Daily News reports that Palian police arrived to find that the woman's granddaughter, Naphawan, had already taken matters into her own hands  and beaten up Yap Chaiphak.
She admitted to police that she had hit Yap repeatedly with a broom handle. Yap had to be taken to hospital with fractured arm and ribs following the beating from the victim's granddaughter. He says he intends to press charges against Naphawan claiming he was assaulted.
"I admit to losing my temper. Society is no longer safe. For a neighbour to do this to my grandmother is terrible".
The 89 year old woman, "Mia", was raped on Monday night outside her house in the village of Ban Na. Carers report that the elderly woman is still constantly vomiting and won't eat. She remains in hospital recovering from her ordeal.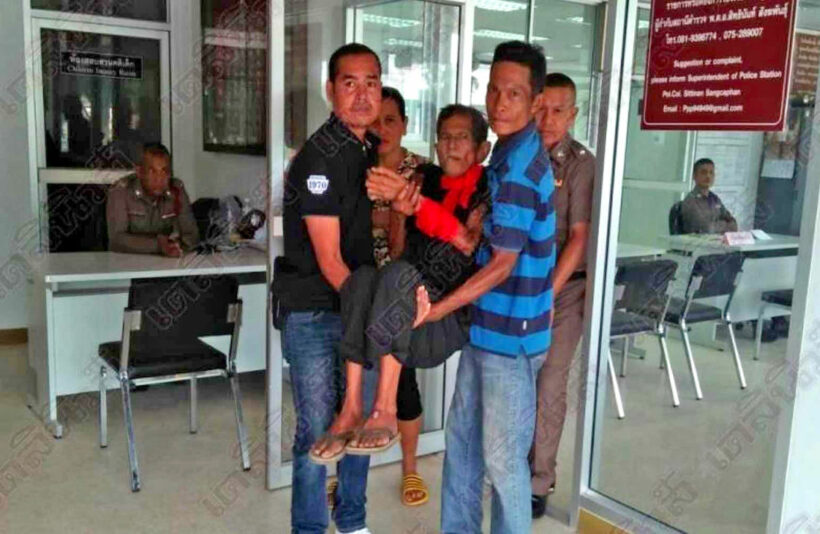 SOURCE: Daily News | ThaiVisa
43 year old British man arrested over Phuket dog attack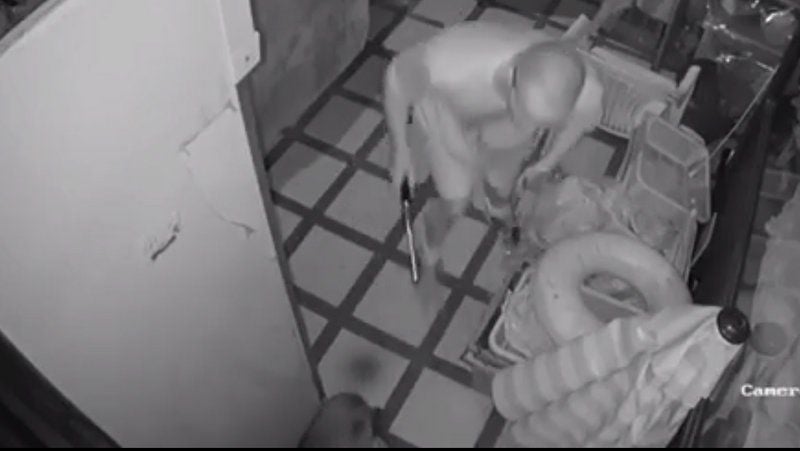 PHOTO: Facebook/Naiharn Beach Dogs
Mervyn Harding, a 43 year old British expat, has ben charged over animal cruelty after he was identified on CCTV attacking a dog with a long rod on Tuesday morning (July 16).
He was charged after attacking the dog in front of a massage shop near Nai Harn Beach around 7am on Tuesday. Police started investigating the case after the video was posted online.
The video shows the man arriving at the scene, taking the rod from his motorbike, then violently beating the dog. The man told police that he had beaten the dog as revenge because it had attacked his dog.
He appeared at the Phuket Provincial Court today Thursday). Bail was refused on request from the police and he is currently detained pending a court hearing. Police estimate it could take up to two months before his case reaches court for a hearing on animal cruelty and trespass charges.
The Thaiger has decided not to share the video of the incident.
15 year old Thai student dies following attack in SOTUS hazing tradition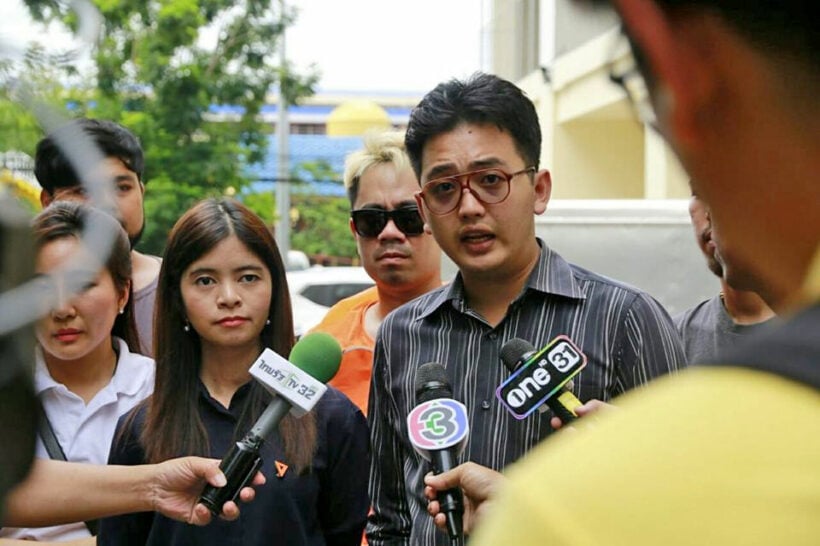 PHOTO: Anti-hazing activist Panuwat Songsawatchai/Facebook
Khaosod English is reporting that a high-school student, who was in a coma following ritual hazing at a Nakhon Pathom school, has died today.
Pisit Kumniw, a 15 year old student at the Phra Pahtom Wittayalai School, in Nakhon Pathom north-east of Bangkok, allegedly died from injuries sustained from hazing by senior students in a class three years higher than Pisit.
An anti-hazing activist Panuwat Songsawatchai (above) reports that on June 28 Pisit was assaulted in a hazing tradition called 'SOTUS', and was to receive a special bracelet after getting kicked three times.
SOTUS stands for Seniority Order Tradition Unity Spirit. SOTUS hazing often involves mental and physical abuse that occasionally results in critical injuries and fatalities in the past. 'SOTUS: The Series' has also been made into a TV show produced by GMM TV in Bangkok.
One of his three attackers was charged over the incident on July 10. Panuwat speculates that the death may be another case of the well-connected people "getting off the hook".
"Two of the alleged attackers are sons of policemen and have not been charged at all."
"Police only interviewed around 10 witnesses," Panuwat told Khaosod English.
In July 2018, three  senior classmen were charged with grievous bodily harm for kicking a Bangkok university freshman until his spleen burst. In 2014 a 16 year old student died from hazing activities that involved being kicked at the beach.
SOURCE: KhaosodEnglish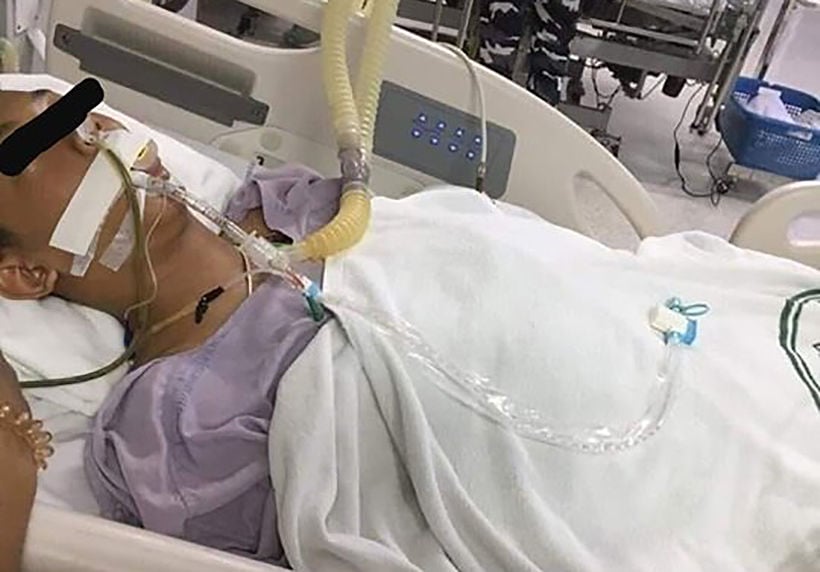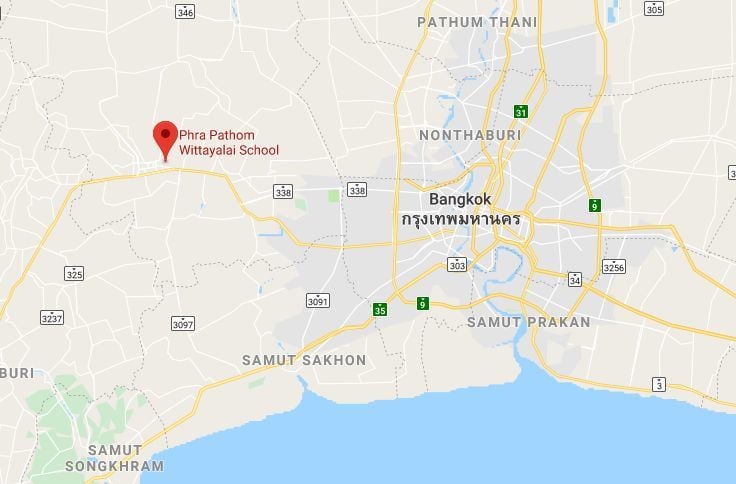 Bangkok drug gang nabbed for selling Pattaya tourists illicit drugs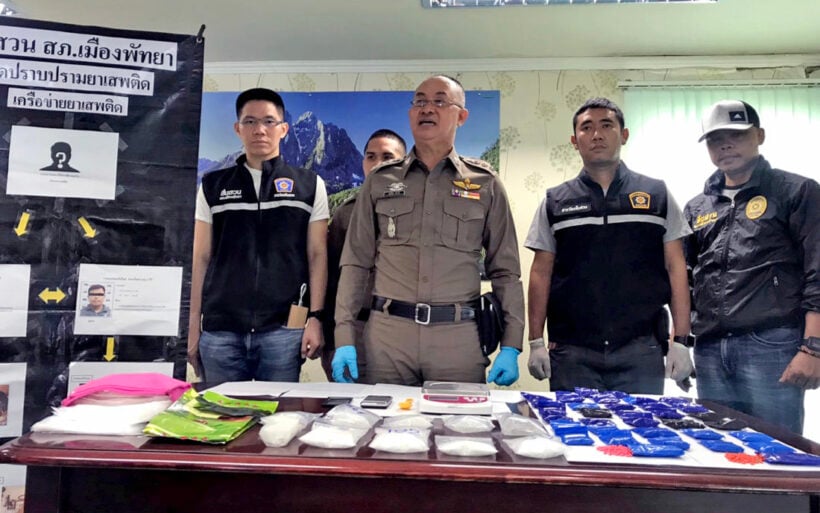 PHOTO: 77kaoded
Three men have been arrested in Pattaya and 833 grams of crystal methamphetamine (ice) and 6,700 methamphetamine pills seized. Police also seized a car and two motorcycles.
Three Thai men – 23, 29 and 35 year old – were arrested and charged with possession of Category One drugs with intent to sell. Daily News reports that the three man gang was based in Bangkok but sold to tourists in Pattaya.
Pattaya police set up a sting on Viphavadee – Rangsit road nabbing one of the three with a quantity of 'ice'. This arrest led to the Indy Market in Suksawat Road where another arrest was made of a man with a quantity of 'ice'. The arrests finished in a nearby room where the third man was arrested with the remaining methamphetamine pills.
One of the three, 25 year old 'Golf', had prior convictions over drug dealing in 2006 and 2012.
SOURCE: 77kaoded | Daily News | ThaiVisa